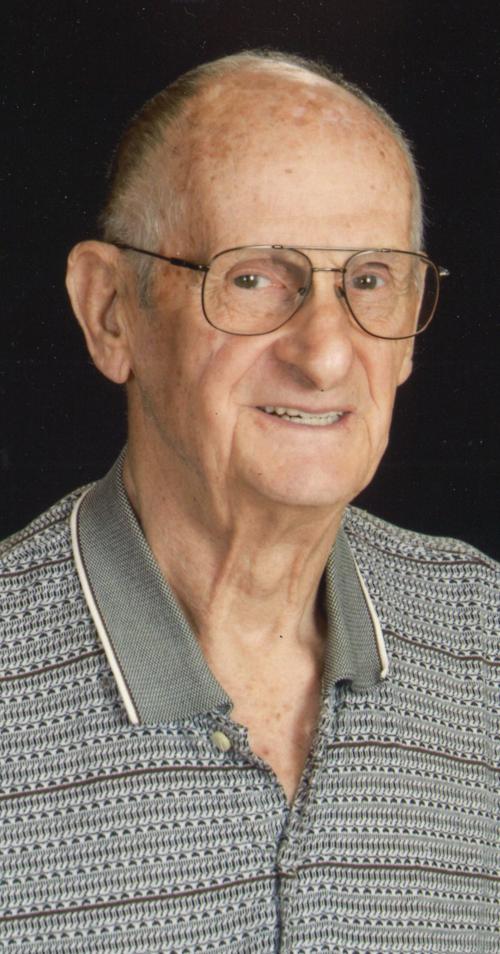 Herbert Wolf of Racine celebrated his 90th birthday Dec. 16 at Olive Garden Italian Restaurant. He loves the soups there.
Wolf was born on Dec. 14, 1928, in Eau Galle. He moved to Racine when he turned 18 years old.
Herbert married Lorraine Wolf on March 31, 1951, in St. Edward Catholic Church.
Wolf is a veteran of the Korean War. He served as a cook and was stationed in Germany.
Wolf was employed by Hamilton Beach Co. for 18 years and then by Gormac Products, retiring in 1994 as a machinist.
You have free articles remaining.
He is a member of the Belle City Drifters and the Elks Band.
Wolf enjoys home remodeling and making lawn ornaments. He has been a member of the Wisconsin Campers Association for 50 years.
Wolf's love of remodeling went beyond Racine as he often traveled to Denver, Colo., to remodel his daughter's house. Heads would turn on the highway because the car was so low in the back due to kitchen tiles, tools and a toilet for the remodeling project. Tools have also been known to be in his checked baggage. Wolf is described as a very dedicated father.
He is a member of St. Richard of Chichester Catholic Church and St. Lucy Catholic Church.
Wolf has four children: Julie Mertes of Greenfield, Bill (Laurie) of Onalaska, Barbara Wolf of Racine and the late Deb Wolf.
Wolf has seven grandchildren and six great-grandchildren.