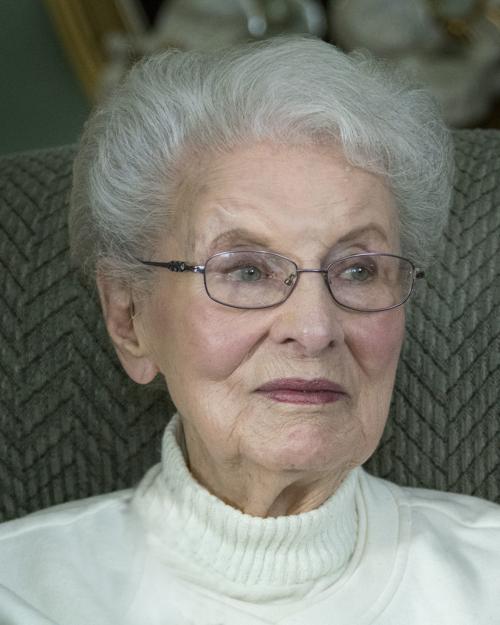 Mrs. Eleanor Raeschen of 3716 N. Wisconsin St. will celebrate her 100th birthday with immediate family at her favorite restaurant, and during an open house celebration in her honor for extended family, friends and neighbors.
The former Eleanor Malko was born on Dec. 12, 1918, in Calumet, Mich. She moved to Racine when she was a young child.
Eleanor married Frank C. Raeschen on Oct. 21, 1941, in Racine. He died on March 7, 1995.
You have free articles remaining.
Earlier in her life, Mrs. Raeschen was a hand model for Carl of the Ritz at Zahn's Department Store. She was employed as the head optician by Herslof's Optical Department at 500 Walton Clinic. Mrs. Raeschen retired in 1984 at the same time her husband retired.
Mrs. Raeschen loves to read and work crossword puzzles, and she was an avid golfer and curler. She is described as an outstanding homemaker with a true talent for sewing, baking, cooking and entertaining.
Mrs. Raeschen is a member of St. Joseph Catholic Church.
She was active in her church and served as a counter and leader in the Women's Guild. Mrs. Raeschen held leadership roles in many organizations.
She has two children: Gail (Warner) Slaughter and Sue (Tom) Leih of Racine. Mrs. Raeschen has six grandchildren, 11 great-grandchildren and four great-great-grandchildren.