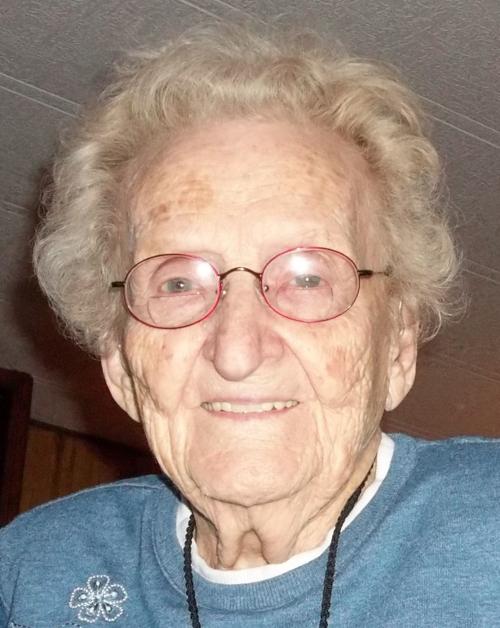 Mrs. Verna LaPlante of Home Harbor Assisted Living, 1600 Ohio St., celebrated her 100th birthday Jan. 5 during a gathering of family and friends at Wisconsin Sportsmen's Club in Union Grove.
The former Verna Hanson was born on Jan. 3, 1919, in Racine.
She married Elmer LaPlante on July 23, 1938, in Racine. He died on March 28, 1983.
You have free articles remaining.
Mrs. LaPlante was co-owner with her husband of Cozy Acres Grocery Store on the corner of Highway 11 and Cozy Acres Road for many years. Her husband built the building with the family home attached. She also was employed by Nelson Brothers on Racine Street during the war.
Mrs. LaPlante loved to fish with her husband, sons and sisters. She enjoys sewing, quilting, crocheting and knitting.
Mrs. LaPlante was a member of Our Savior's Lutheran Church. Her deep faith and love of Jesus and her family has brought her happiness, longevity and an extraordinary life of memories to cherish forever.
Mrs. LaPlante has six children: Dan (Mary) and Larry (Karin) of Racine, Kenny of Dover, Dave (Lisa) of Mount Pleasant, Karen (Don) Melton of Dover, and the late Don (Sherry of Racine and Florida) LaPlante. She has 11 grandchildren, 20 great-grandchildren and one great-great-grandchild.