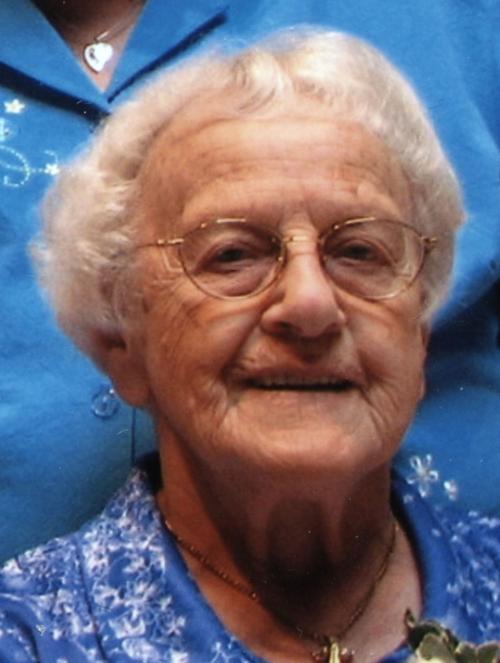 Sister Oda Marie DeGroot celebrated her 100th birthday with the sisters visiting her at Lakeshore Manor, where she resides.
DeGroot was born on Oct. 27, 1916, in Northland, Mich. She grew up on a farm in upper Michigan and joined the Racine Dominicans at the age of 21.
DeGroot has been a vowed Racine Dominican sister for 76 years. Her ministry was primarily focused on food service and mission work. DeGroot completed training in tailoring and food service at Racine Vocational School. She cooked for religious communities around Illinois and Wisconsin, then ministered for 24 years with the Salvatorian Priests and Brothers' mission work based in New Holstein. DeGroot helped ship needed food and clothing to areas of poverty around the world.
She enjoys sewing, stitchery and embroidery.