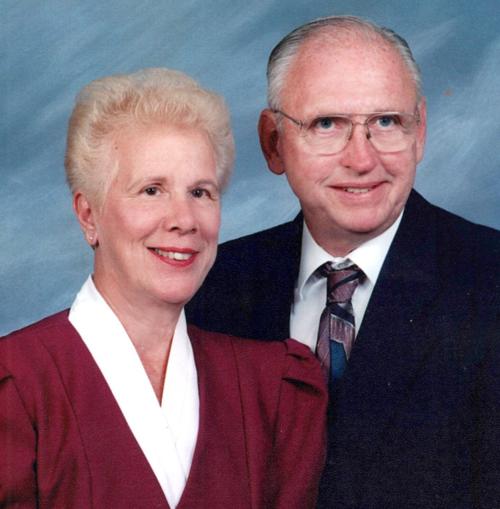 Mr. and Mrs. Dale Van Swol of Mount Pleasant celebrated their 60th wedding anniversary Oct. 19 by going out to dinner with their children and grandchildren at Casa Capri.
Van Swol and the former Grace Friesema were married on Oct. 18, 1958, at First Congregational Church.
They met through Dale's cousin and Grace's friend, Geraldine (Van Swol) Yates, and went to the to see "The Sound of Music" for their first date.
Van Swol, 82, served as a mechanic in the U.S. Army from 1954 to 1956.
He was co-owner of Don & Dales Service Station from 1956 to 1979. Van Swol then worked for Frank Gentile as a mechanic in the service department until his retirement in 1996.
You have free articles remaining.
He belonged to the Franksville Businessmen's Association and was a member of Franksville United Methodist Church men's group. Van Swol enjoyed bowling and was on the TV show "Bowling for Dollars."
Mrs. Van Swol, 82, was employed in the accounting department at Walker Manufacturing Co. and left when their first child was born.
She is a member of the Friendship Circle at Faithbridge Church.
The Racine natives are members of Faithbridge Church in Caledonia (Franksville area), formerly Franksville United Methodist Church.
They enjoy being at their cottage in Eagle River, and enjoy getting together with their friends on a regular basis.
The couple said that their faith in God and their mutual respect for each other is what has kept them together all these years.
They have two children: Glen (Diane) of Sturtevant and Dave (Darlene) of Kansasville. The Van Swols have four grandchildren.