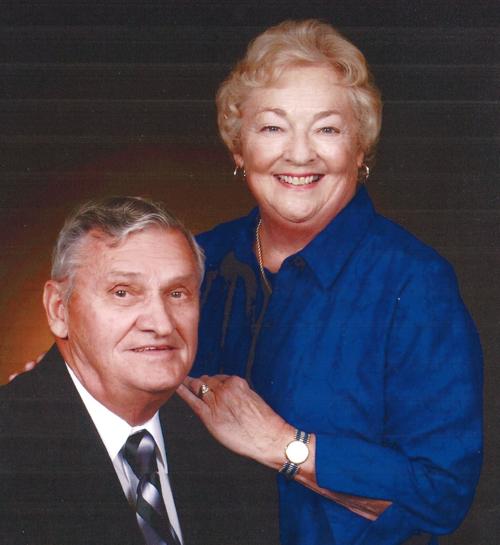 Mr. and Mrs. Donald Elmer of 6255 Hilltop Drive, Mount Pleasant, celebrated their 60th wedding anniversary Oct. 18 at a dinner party with family and friends.
Elmer and the former Barbara Houdek were married on Oct. 18, 1958, at Atonement Lutheran Church.
The couple met in 1953 at the wedding of Donald's brother and Barbara's sister, Gerry and Marge Elmer. Their first date was to a street dance on Main Street.
Elmer, 88, was employed by the Racine Police Dept. for 32 years, retiring as a detective in drug enforcement. He was then employed by the S.C. Johnson Foundation for 20 years.
Mrs. Elmer, 84, was a registered nurse at St. Luke's Hospital for 27 years and for Dr. A.C. Alexander for 17 years.
The Racine natives are members of Living Faith Lutheran Church (formerly Atonement Lutheran).
The couple said that love, respect and communication is what has kept them together all these years. They said their favorite moments together was the arrival of their children and grandchildren, and their many travel experiences.
The Elmers have two children: Timothy S. of Anderson, Tenn., and Kathryn (David) Elmer Brask of Lindenhurst, Ill. The couple has four grandchildren.