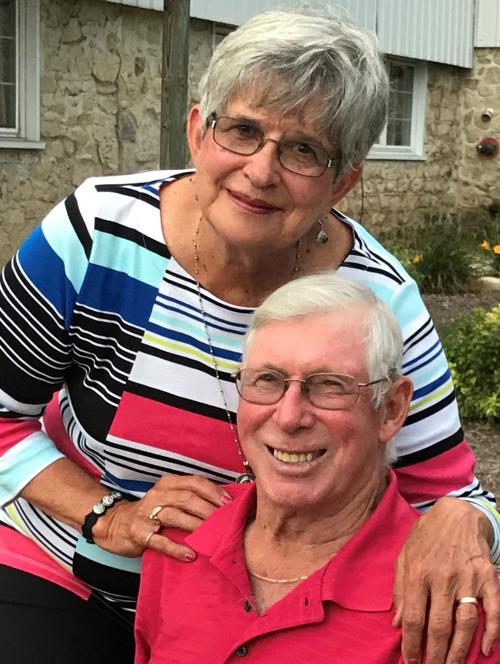 Mr. and Mrs. Louis Monty of 11309 Spring St., Mount Pleasant, celebrated their 60th wedding anniversary Aug. 16 during a family celebration held in their honor at the Cotton Exchange in Waterford.
Monty and the former Faith Noppe were married on Aug. 23, 1958, at Emmanuel Lutheran Church.
The couple attended Franksville Grade School together and continued their relationship through high school. They went roller skating in Milwaukee on their first date.
Monty, 80, was employed by Fanchers Nursery for 30 years. He then started his own landscaping business and is now semi-retired.
Monty retired from the Mount Pleasant Fire Dept. as a volunteer in 1988 and is active in the Antique Tractor Club.
Mrs. Monty, 78, was a food service baker at Park High School for 30 years, retiring in 2005. She enjoys having lunch with friends.
The couple are both involved at Faithbridge Church (formerly Franksville United Methodist Church) as trustees and in the choir, friendship circle and serving dinners. They have traveled to all 50 states including Alaska and Hawaii. The Montys enjoy spending time with family fishing and snowmobiling at the family cottage in Minoqua, and playing cards with friends.
The couple said that love and doing things together is what has kept them together all these years.
When asked about their happiest moment together, they wrote: "Celebrating birthdays and holidays with family."
The Montys have two children: Sally (Gary) Nelson and Todd (Kristen) of Racine. They have five grandchildren and two great-grandchildren.
Their advice to young people getting married today: "Express love and respect to each other always."