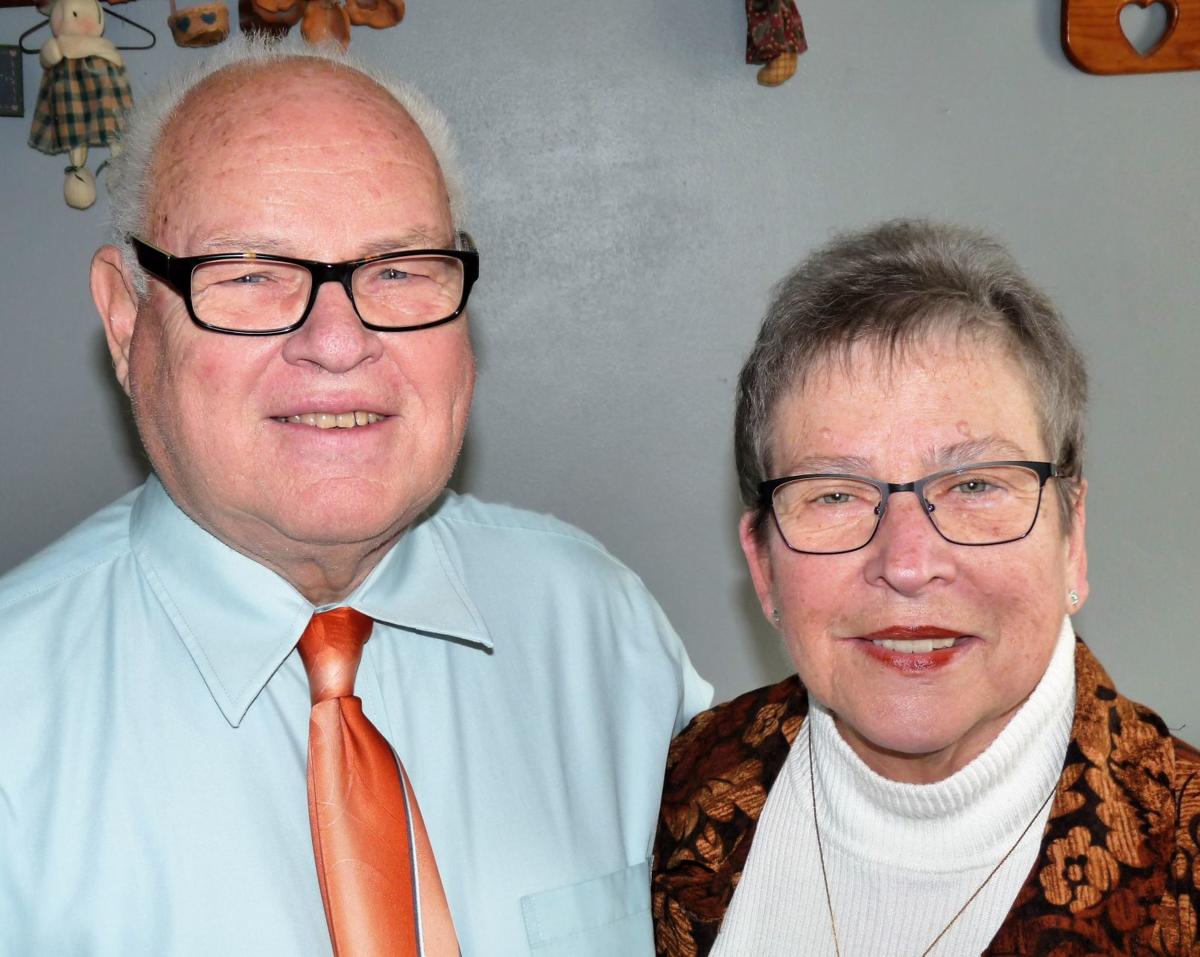 Mr. and Mrs. Jim Johnson of 2341 Floyd Drive will celebrate their 50th wedding anniversary today at a get together with family and friends at the home of their daughter, Debra.
Johnson and the former Carol Olle were married on Oct. 26, 1968, in St. Edward Catholic Church.
The couple are members of St. Louis Catholic Church in Caledonia.
Johnson, a graduate of the University of Wisconsin-Madison, was employed by Massey-Ferguson from 1967 until they closed in 1993. He was then employed by UPC Health Network in Milwaukee until 2000, and then by Metavante (banking software) from 2001 until his retirement in August of 2012.
Johnson enjoys fishing and his N scaled train layout (12 engines plus presidential train) along with gardening. He volunteers for various church activities, was a parish trustee for two years and a Eucharistic minister for a number of years.
Mrs. Johnson was employed by J.I. Case Co. when she was first married. She was then a homemaker for many years after their first child was born in December of 1969. In 1995, Mrs. Johnson became parish secretary at St. Louis Church. She retired from there after 17 years in July of 2012.
Mrs. Johnson is a Eucharistic minister at St. Louis Church and a member of the Parish Council, Prayer and Worship and Festival Committee, and volunteers for other church activities. Her hobbies include knitting, sewing, scrapbooking and fishing.