Find Local Jobs. Get Hired.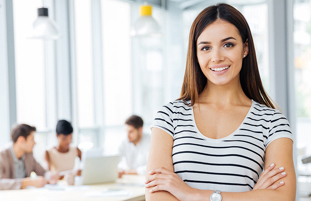 Find local jobs, receive personalized alerts and promote your profile.
Join our Talent Community
Self-employed individuals enjoy the benefits of being their own boss but must also manage the stress of long hours, payday uncertainty, and an…
Small businesses across the United States face dire circumstances following the COVID-19 outbreak. While small businesses are a critical compo…
Browse through the latest employment postings on https://journaltimes.com/jobs and find your next career.
In times of crisis, workers not represented by unions may face worse consequences than workers represented by unions, and locations with lower…
There's one really important reason.
Here's how to tailor your resume when you're changing careers to highlight the skills your future employer is looking for.
While nationally the median income for entrepreneurs is the same as the median income for all workers, there are big differences at the state …