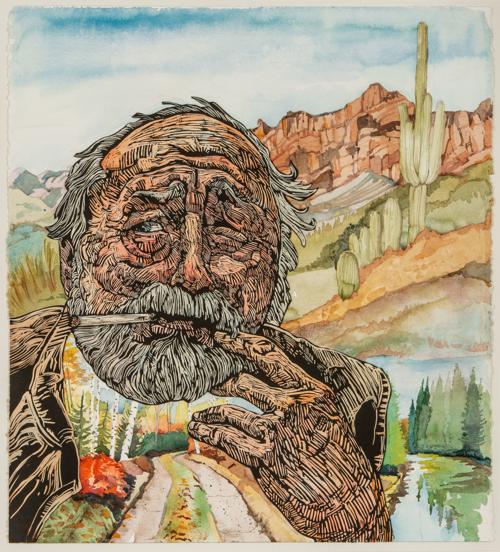 MUSEUM CLOSED UNTIL FURTHER NOTICE DUE TO VIRUS
RACINE — "Watercolor Wisconsin 2019" will be on view through April 18 at Charles A. Wustum Museum of Fine Arts, a campus of the Racine Art Museum at 2519 Northwestern Ave.
This annual statewide competition has been organized by the museum since 1966. Limited only by their materials — aqueous media such as acrylic and watercolor — artists are free to create two-dimensional and three-dimensional works on paper. Contemporary artists bring both traditional and experimental approaches to the established guidelines, resulting in a varied and dynamic exhibition even 53 years later.
Jurors for the show considered 262 works submitted by 145 Wisconsin artists, narrowing down the selection to 106 works by 85 artists.
Racine and Kenosha county artists in the exhibition include Sandra Nowicki, Dennis Bayuzick, Don Hinrichs, Robert Marcella, Carlotta Miller, Sujit Sughi, Rebecca Venn, Robert W. Andersen, Doug DeVinny, Tim Alho, Regina Baker, Jerry Belland, Karen Broman, Susan Buhler, Caye Christensen, Deedee Dumont, Lisa Englander, Pat Gilbert, Nancy Greenebaum, Barbara Kukla, John Nowicki, Lance Raichert, Alicia Sala, Sue Smith, Susan M. Sorenson, Kelly Witte, Jenny Pham, Linda Gerard Dzik, Edith Kubicek and Ann Schubert.
Wustum Museum is open from 10 a.m. to 5 p.m. Tuesday through Saturday. There is no admission fee.
Stay up-to-date on what's happening
Receive the latest in local entertainment news in your inbox weekly!