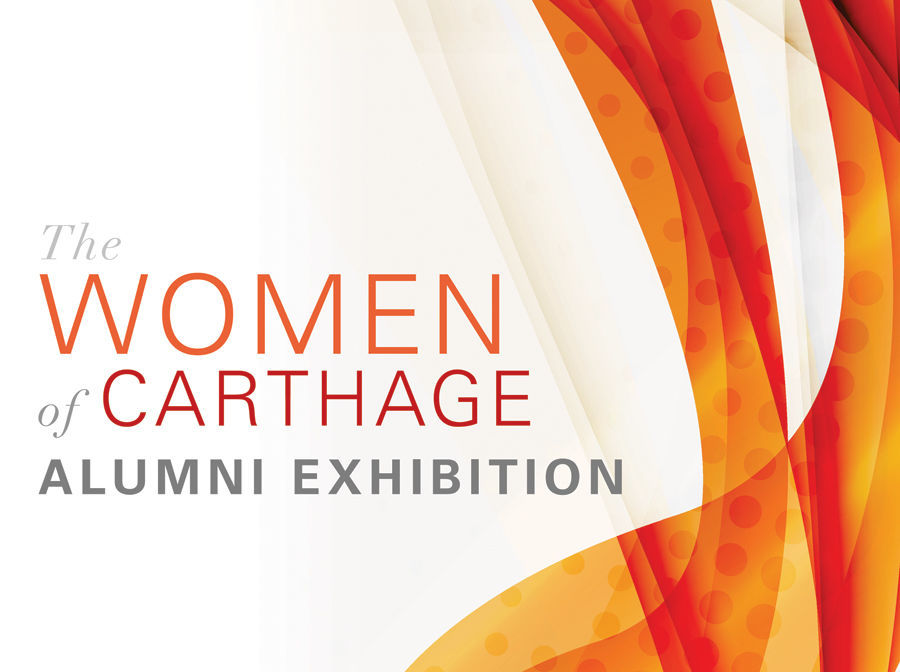 KENOSHA — "The Women of Carthage Alumni Exhibition" will be on exhibit through June 30 in the H.F. Johnson Gallery of Art at Carthage College, 2001 Alford Park Drive.
This year, Carthage will celebrate 150 years of enrolling women in the institution. Carthage is hosting a year-long celebration that began July 1 and will end June 30. Departments across the college are honoring the history and successes of Carthage women.
As part of this celebration, "The Women of Carthage Alumni Exhibition" will be featured in the H.F. Johnson Gallery of Art. The exhibition features a vast range of work from recent graduates and long-standing alumni including Kaylen Boyer, Mary England, Missy Isley-Poltrock, Andrea Lily, BettyAnn Mocek, Juliane Rae (Huley) Mueller, Kimberly Pellikan, Odessa Torrez, Lisa Schreiner Traux, Cristal Tucker and Paula Zinngrabe Wendland.
Artist expressions
"My artwork is about life and the pulse of the American city and its people, expressed in drawings, mixed-media, and prints," said Mocek. She explained the importance of representing female art in the 150 Years of Carthage Women celebration: "It's important to take time to recognize those who came before us all who sacrificed so much so that women like me could go to college, graduate school and become an artist and art professor like I am today." Mocek graduated from Carthage with a bachelor's degree in arts and religion and was also a recipient of the Carthage College Leadership Award in 1978. Her success at Carthage has continued to the present as she showcases her unique and enlightening artwork.
You have free articles remaining.
Tucker described the inspirations for her art and the work that went into creating it: "The piece 'La Cara de la Alma' (The Face of the Soul) that will be displayed at the gallery was inspired by an abstraction of the human soul. I created the piece after not working with sculpture and print for a while, so it was a bit challenging, but I was proud of myself for still being able to work in a large 3D format."
Tucker explained that Carthage and the professors allowed her to explore and experiment with her art in a variety of ways: "I still keep in touch with a handful of them and they continue to make sure that I'm still creating and not giving up on my artwork." As Tucker reflected on returning to Carthage for the "The Women of Carthage Alumni Exhibition," she explained that, "It feels pretty exciting to install a newer work back at Carthage!"
Both Mocek and Tucker represent the importance of showcasing female alumni art as part of the 150 Years of Carthage Women Celebration. Their perseverance and talent as artists promote the strength and talent of women in the arts.
"The Women of Carthage Alumni Exhibition," along with an array of other exhibitions, highlight prominent female artists from the region and will exclusively feature the artwork of alumnae from the Studio Art Department. The planning committee that helped put together the exhibition is comprised of alumni. The members of the committee are continuing to create programs, activities and events to celebrate the milestone year. Each of the exhibitions and activities works to ensure a bright and successful future for all Carthage women. By featuring a variety of artwork and alumni, "The Women of Carthage Alumni Exhibition" brings attention to the talent and achievements of women in the arts.
Gallery hours
Gallery hours are noon to 5 p.m. Monday through Friday, 6 to 8 p.m. Thursday and 1 to 4 p.m. Saturday. The gallery will be closed Dec. 22-Jan. 1. There is no admission fee. For more information, contact the Carthage Fine Arts at finearts@carthage.edu or 262-551-5859.