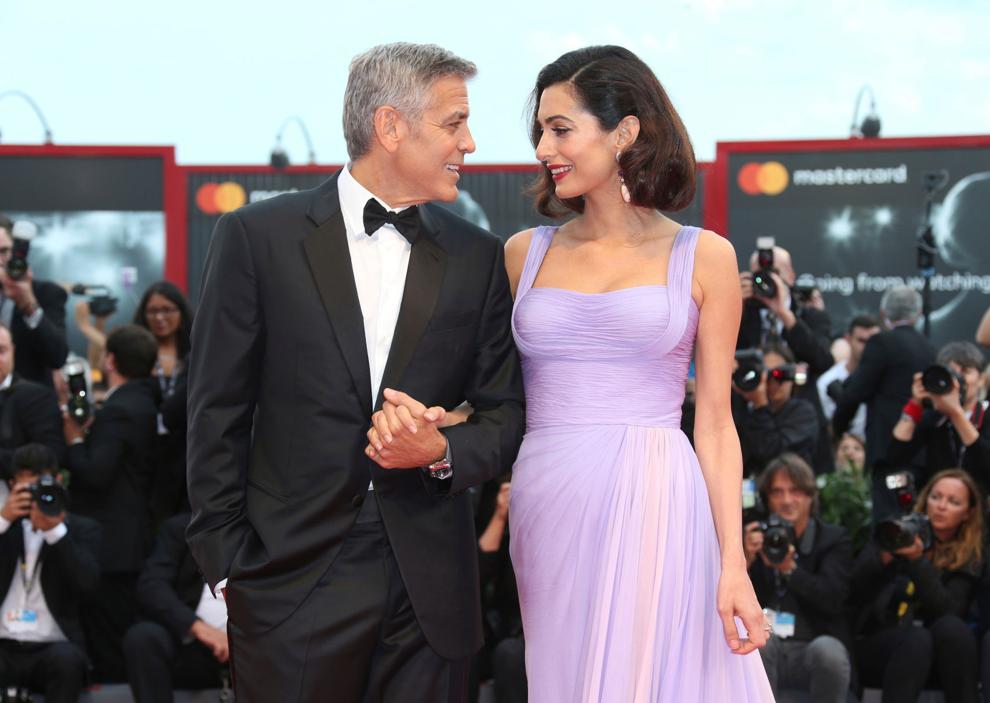 She's a British-Lebanese lawyer on the international stage, a human rights activist and an author. He's the affable American pretty boy with a fine head of hair and a million-dollar smile. Make that a multimillion-dollar smile and a healthy dose of gray up top nowadays.
George Clooney and Amal Alamuddin took to Venice, Italy, to marry in 2014. Their nuptials involved gondolas and mega-paparazzi. This after a courtship that made Alamuddin, now a Clooney, a high-profile fashion icon as she continues to pursue her career.
Lately, it's been about work and the twins, a boy and girl for the golden couple. Ella and Alexander were born in June 2017.
George on why he married Amal: "She's an amazing human being. And she's caring. And she also happens to be one of the smartest people I've ever met. And she's got a great sense of humor."