ST. LOUIS — A piece of extra-cheesy '90s kid culture was restored to its former glory this month at one St. Louis burger spot. 
The chef and restaurant owner spotted an article online announcing the car was for sale for $10,000 in Florida and couldn't pass it up, despite the fact it couldn't run and was listed with 999,999 miles on it.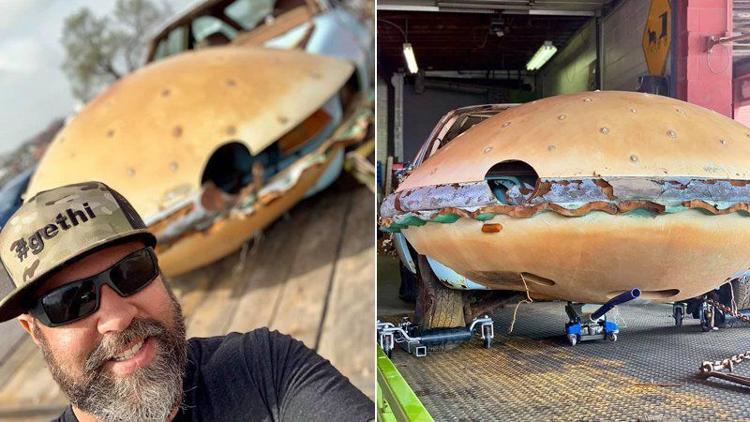 It took longer than Johnson expected — 20 months — and about $25,000 for the restoration, but the burger was finally done this month. It's topped with pickle wheels, a crinkle-fry bumper, a flashing arrow and a shake shooting out its back. 
The exterior work was a side project for St. Louis artist Joe Albanese, Johnson said. To get the car running, Johnson had to buy another AMC Pacer from the era for parts. 
"I think it actually looks better than it did in the movie," Johnson said Monday standing next to the flashing burger-car at the entry to his restaurant.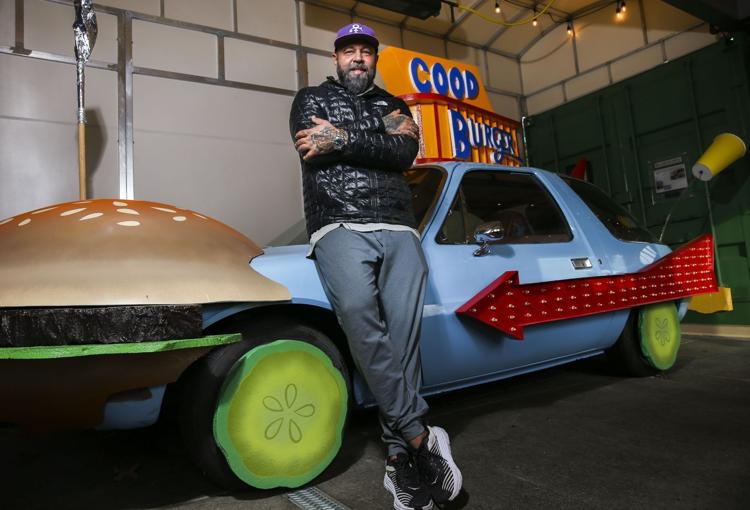 Hi-Pointe Drive-In posted a video revealing the car on Instagram last week. Keenan Thompson, star of "Good Burger" before his long career on "Saturday Night Live," gave his stamp of approval. 
"Wowwwww!!! Awesome!!!!" Thompson commented from his official account. 
Johnson said he hopes the burgermobile will be available for photos for years inside the restaurant. 
"It was more than worth it," he said. 
---
Erin Heffernan • 314-340-8145
@erinheff on Twitter