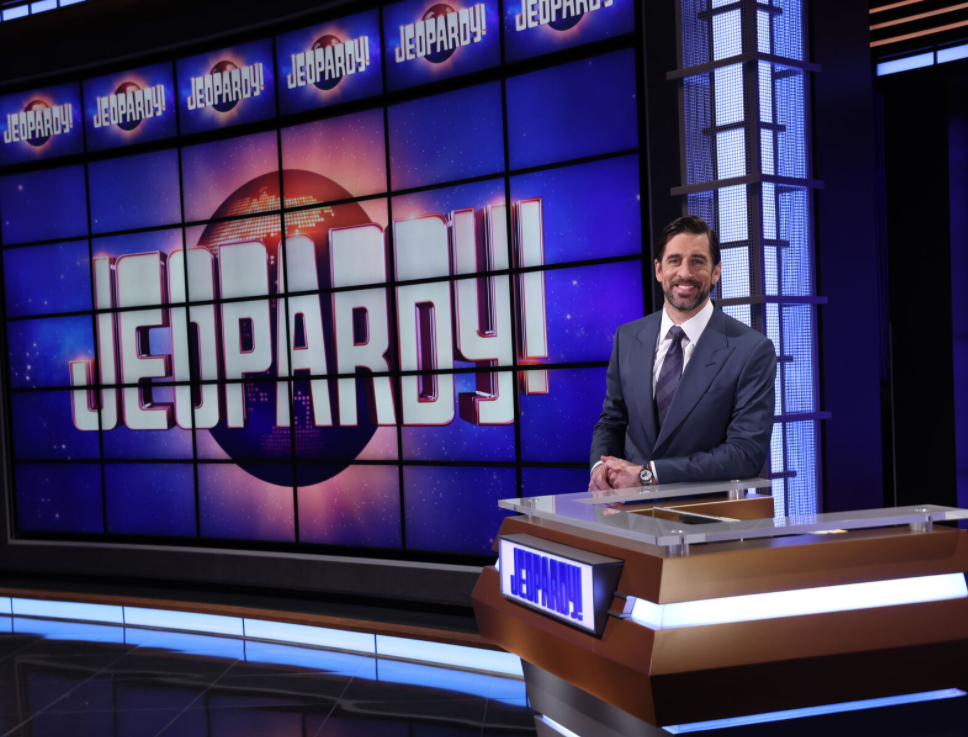 Aaron Rodgers is changing positions. He's still the Green Bay Packers' starting quarterback, but now he's a Jeopardy! guest host.
Six years ago, he outsmarted astronaut-turned-Senator Mark Kelly and Kevin O'Leary (one of the massively wealthy businesspeople on "Shark Tank"), among others, to bring in $50,000 for the MACC Fund as the victorious contestant during the "Celebrity Jeopardy!" tournament. Now, he'll be going behind the other podium, taking on Trebek's role as host.
The short-term "Jeopardy!" job has made some analysts and commentators, including NBC Sports' Mike Florio and Chris Simms, wonder this week whether the sometimes reclusive Rodgers is prepping to leave the NFL.
"Who should be the permanent host? He's got to be inconsideration for it," Florio said Monday on "Pro Football Talk Live." "I don't think that's crazy to suggest. Somebody's got to be the next host."
Rodgers said that, having watched Jeopardy! as a kid at his grandparents, Alex Trebek joined sports commentators Al Michaels and John Madden as "people who kind of narrated my childhood." Even now, Rodgers said "I think probably 90% of my TiVo is wrapped up in Jeopardy!"
The California-native quarterback told ESPN's Rob Demovsky that he "took pages and pages and pages of notes" while watching reruns before his two-week run as Jeopardy! host, a level of dedication to his craft that Packers' fans have benefited from in his 13 seasons as Green Bay's starting QB.
It remains unclear how much longer Rodgers will stick around in Green Bay after the upcoming season, especially since the Packers trading up a few picks to select the presumptive QB of the future in the 2020 NFL Draft, taking Jordan Love in the first round.
The 10 episodes with Rodgers as host were filmed in February, but began airing 6 p.m. Monday and will continue each day this week through Friday.