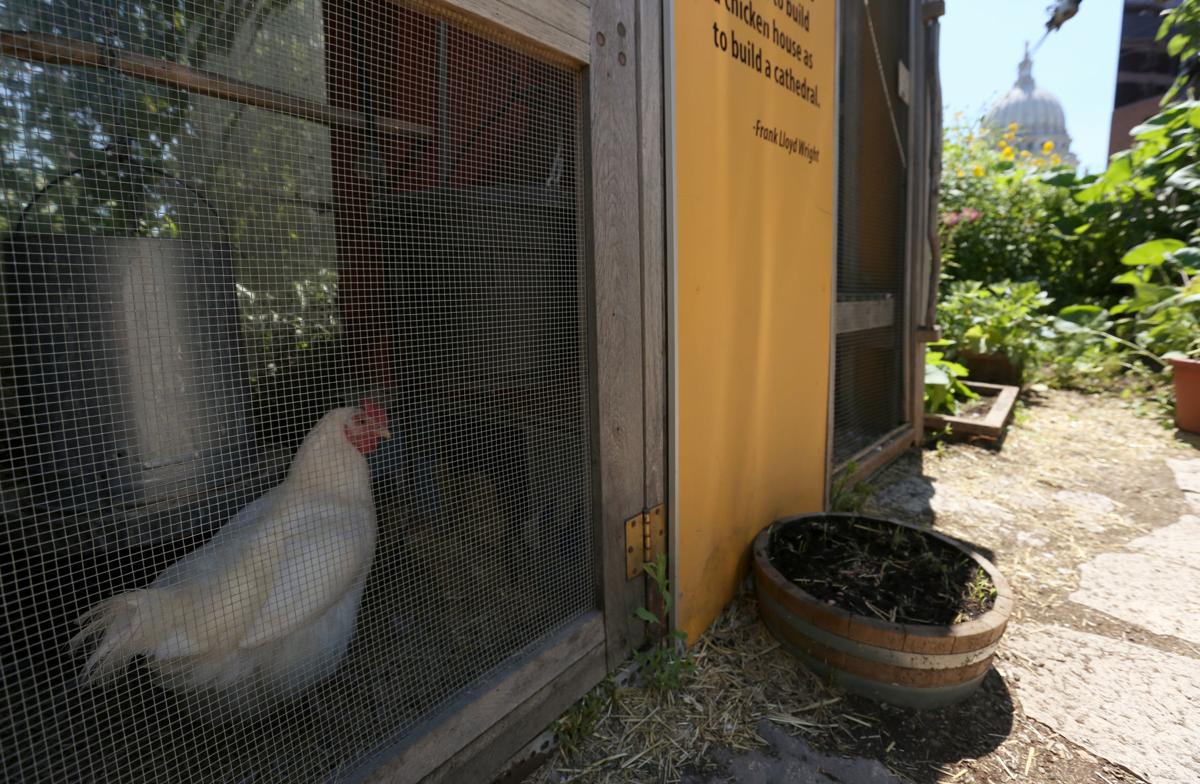 The Madison Children's Museum is turning much of its second floor — the former "Possible-opolis" space — into an exhibit inspired by Frank Lloyd Wright.
The exhibit's title, "From Coops to Cathedrals: Nature, Childhood and the Architecture of Frank Lloyd Wright," was inspired by a quote from Wright already on display near the chicken coops on the museum's rooftop. The famed architect insisted that it's just as desirable to build a good chicken house as a cathedral.
"From Coops to Cathedrals," which will be dedicated during a Free Family Night held Wednesday at the museum, will take young visitors through Wright's boyhood bedroom, then to his uncle's farm near Spring Green, and finally to his architectural studio. There will be hands-on activities along the way, such as looking at patterns found in nature, building a wall or designing a chicken coop.
"All of (Wright's) architecture is based on principles of nature, and pattern, and geometry of nature," said Brenda Baker, the museum's director of exhibits. "And that was something directly from his childhood. … I think it's going to be really interesting for people because, I think, we have found wonderful ways for his experiences as a child and what he was interested in come to life for kids."
The exhibit, expected to be in place for at least two years, was created in consultation with Taliesin and the Frank Lloyd Wright Foundation, she said. Wright, who grew up in Madison not far from the site of the children's museum, was a tinkerer even as a boy.
"So that whole idea of having an exhibition that's about invention and creativity and tinkering and trying again – that really resonates with what we're doing," Baker said. "When kids leave the exhibit, will they know more about Wright? Hopefully, but that's really not the goal. The goal is to use Wright as a jumping-off point, where they're doing the same things he did when he was a child: They're tinkering, they're experimenting, they're exploring."
Stay up-to-date on what's happening
Receive the latest in local entertainment news in your inbox weekly!