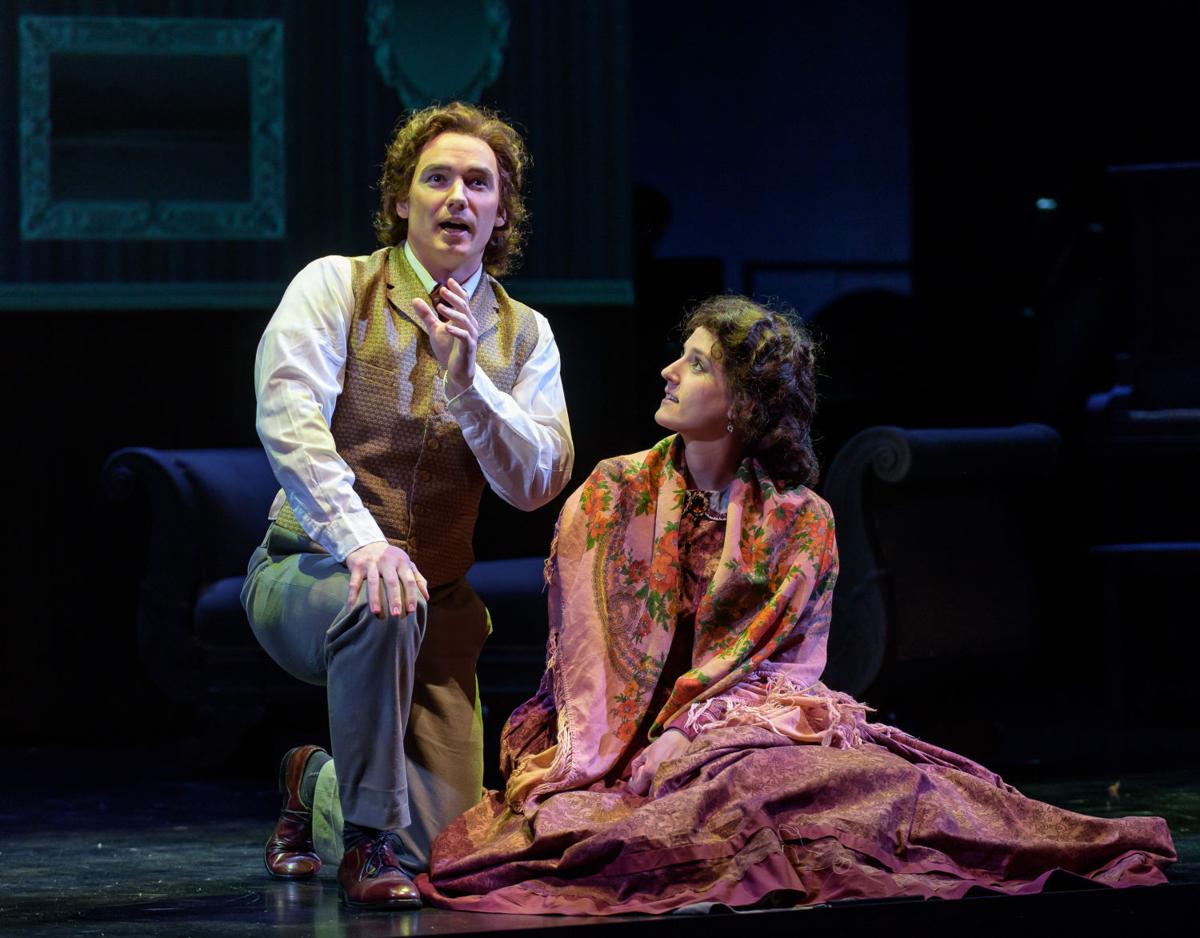 Wisconsin's 45-year-old humanities council could vanish and programs designed to foster creative thinking in schoolchildren could be on the line if President Donald Trump's proposal to eliminate federal funding for the arts and humanities comes to fruition, local officials said Thursday.
Trump's proposed budget, released early Thursday, zeroes out funding for the National Endowment for the Arts and the National Endowment for the Humanities. The Corporation for Public Broadcasting, a source of funding for Wisconsin Public Television and Wisconsin Public Radio, would also be done away with under the Trump plan.
Money from the NEA and NEH finds its way to Wisconsin to help fuel the state's arts scene and enrich its cultural life.
Trump is the first president since the endowments were created in 1965 to call for their elimination, noted Dena Wortzel, executive director for the Wisconsin Humanities Council.
"Ninety percent of our funding comes from the NEH. If the NEH is eliminated, the Wisconsin Humanities Council will cease to exist," she said.
The Wisconsin Humanities Council received $750,000 from the NEH this year. Much of those funds go toward seed funds for projects across the state, and can "leverage often more than three times that amount in local funding, but really provide crucial support to get local projects off the ground," Wortzel said.
Recent programs have ranged from the Wisconsin Veterans Museum's "Talking Spirits" program, where schoolchildren learn about Civil War history with the help of live costumed actors, to a recent collaboration with the Wisconsin Academy of Sciences, Arts and Letters to showcase a revival of Wisconsin Oneida beadwork.
George Tzougros, executive director of the Wisconsin Arts Board, noted Trump's budget "is only the beginning of the process."
Tzougros said to preserve federal arts funding, advocates must remind policymakers that "elitism" in the arts is a "myth," and government funding actually makes the arts more accessible to all.
"We're in the creative economy as we speak," he said. "So, trying to remain the innovative leader of the world is going to be difficult when you take and really harm arts education, which is one of the places creativity exists."
The Wisconsin Arts Board received $817,600 from the NEA this year, a figure that is matched by the state. About $33,000 of that, or $66,000 with state dollars, "goes out to schools," Tzougros said. But even more arts education comes from local arts groups — which are funded in part by the state arts board — and whose outreach efforts can help communities where school arts programs have been cut.
Like Wortzel, Tzougros noted federal grants can serve as a "stamp of approval" to draw more dollars. "Money from the arts board will never be the major portion of anybody's budget," he said. "But, as a symbol of having gone through a rigorous selection process, private dollars do flow."
Madison Opera general director Kathryn Smith said in a statement that the "NEA support is very important to us," and the agency's block grant to the state helps fund programs such as the company's free Opera in the Park event, which draws some 16,000 people each summer.
Madison Opera also has received $72,500 from the NEA since 2013 to support specific productions. In that same period, Madison Symphony Orchestra's Heartstrings program, which takes classical music to communities of people with special needs, has won $70,000 in NEA grants.
Opera for the Young, a program that goes into Madison-area schools, has received $77,000 directly from the NEA since 2013. Reedsburg-based Wormfarm, which created Sauk County's annual Farm/Art D Tour and Fermentation Fest, has received $210,000 from the NEA since 2013 to launch and maintain its multiday celebration of rural culture.
Malcolm Brett, director of broadcasting and media innovations at UW-Extension, said he is "concerned" about the proposed elimination of the Corporation for Public Broadcasting, but is optimistic that constituents will speak up to maintain funding.
UW-Extension and the Educational Communications Board both oversee Wisconsin Public Television and Wisconsin Public Radio.
Federal funding amounts to roughly 11 percent of the annual budget for WPR and WPT, which is significant, but there is a great deal of support from within the state for the organizations, according to Brett.
"We have supporters across the state," he said. "We have very good support from our donor base, we do a lot of local programming and our audiences respond to that. We are also fortunate to have state and university funding and good support from the corporate community."
Other stations across the country would be facing 20, 25 or even 40 percent budgetary losses if the federal funding was removed, Brett said.
In the past, when state budget cuts affected WPT and WPR, additional donations came in to keep the stations running — but only temporarily, he said.
"Typically if we get a state budget cut there is an immediate, but temporary, uptick in giving," Brett said. "People respond to the clear need, but it's not a replacement."
He cited a recent survey done by PBS which concluded that "72 percent (of voters) feel that public television is excellent value for federal funding."
There was no survey cited in support of public radio, but Brett added that "listeners are passionate. They listen many, many hours a week. Across Wisconsin almost half a million people listen to WPR a week."
If the budget elimination were to pass, Brett said he believes many stations nationwide would close up shop. But Wisconsin's public radio and television operations would not.
"Here in Wisconsin we would be diminished," Brett said, "but we would survive."Contact Gayle Worland at 608-252-6188 or gworland@madison.com. Contact Amanda Finn at 608-252-6139 or afinn@madison.com.
Stay up-to-date on what's happening
Receive the latest in local entertainment news in your inbox weekly!