Attendees were back at the Wisconsin State Cow Chip Throw and Festival in Prairie du Sac on Saturday after last year's festival was canceled due to COVID-19.
People came from around the state and nation to compete and watch people throw a piece of dry cow dung as far as possible at Marion Park. One contestant came from New York to celebrate his bachelor party. The event draws as many as 40,000 people to the Prairie du Sac area every year.
Last year's cow chip throw was held virtually while the remainder of the festival was cancelled.
Each contestants walked to a cart full of dry cow dung, picking one to throw. Each individual received two tries to throw their chip as far as possible. The one who flung their cow dung the farthest in each division was the winner. Results will be posted at www.wiscowchip.com/chip-chuckin-rules/. As of 4:30 p.m. Monday the results have not been posted.
An email from committee member Marietta Reuter at 4:20 p.m. Monday said kids winners were: Boys 0 – 2 JJ Eggert 20 feet, Boys 3 – 5 Gavin Suchla 32 feet, Boys 6 – 8 TIE Brock Wipperfurth and Lukas Almquist 52 feet, Boys 9 – 12 Donovan Wuerger 92 feet, Boys 13 – 15 Wyatt Lubleen 91 feet, Girls 0 – 2 Bernadette (last name not provided) 4 feet, Girls 3 – 5 Olive Rennicke 21 feet, Girls 6 – 8 Laura Yanke 48 feet, Girls 9 – 12 Kelsey Marquardt 60 feet, Girls 13 – 15 Jadea Estrada 51 feet.
Sauk City resident Liz Wood won the women's competition with a throw of 117.1 feet. The Chippettes team of Wood, Nikki Klepper of Prairie du Sac, Danielle Harris pf Madison and Rachel Klepper of Prairie du Sac won the team division with a combined distance of 358.5 feet. Dakota Johnson, from Fort Collins, Colorado, won the men's division with a distance of 164.2 feet. Dunkins - Beans won the corporate cow chip throw division with a toss of 277.4 feet.
For many who attended the festival, it was a way to continue a family tradition of chucking chips. Cheryl Behland, a resident of Homer Glen, Illinois, and her daughter 19-year-old, Stephanie, competed as individuals in the women's division and as a family team called Chocolate Chips.
"We come every year," Behland said. "We couldn't miss it we are happy to be here." She added it was a disappointment the parade wasn't held but overall was happy the festival was still happening.
Behland said people attend the cow chip festival because of its uniqueness.
"I think it's a novelty," Behland said. "How often do you get to chuck chips? Makes for good conversation when we get back home."
Stephanie Behland agreed.
"It's something different," she said.
The event is also a tradition for 23-year-old Kenzie Johnson, a Loganville resident and her family. She said her older brother, Dakota, even comes back from Colorado to compete in the men's division of cow chip tossing. Johnson was not only excited the event was back to spend time with her family but also so her 6-month-old daughter can experience the festival for the first time.
"It's nice to have it back so she can come," Johnson, who threw a distance of 92.3 feet during the competition, said.
Friends Joe and Chad Breuning, who are not related and are from Prairie du Sac, also competed in this year's men's division. They both said they try to sign-up for the chip toss every year.
"It's just fun seeing people from all over come throw cow poop," Chad Breuning said.
Chad Breuning also said the festival brings support to the local businesses and organization who are present at the festival since it draws so many people to the village.
"It's a good thing for our community," he said. "I missed it a lot last year."
There were some modifications that condensed this year's event into one day. The parade and live nighttime entertainment was not held on the advice of the village's advising physician. Other events still went on as planned, like the 5K run/walk, daily music entertainment and the arts and crafts fair. Sauk Prairie Healthcare had a vaccination station at Wellspring Station, adjacent from Marion Park, for people to receive a COVID-19 vaccine.
GALLERY: Photos from Wisconsin State Cow Chip Throw in Prairie du Sac 2021
Cheryl throws cow chip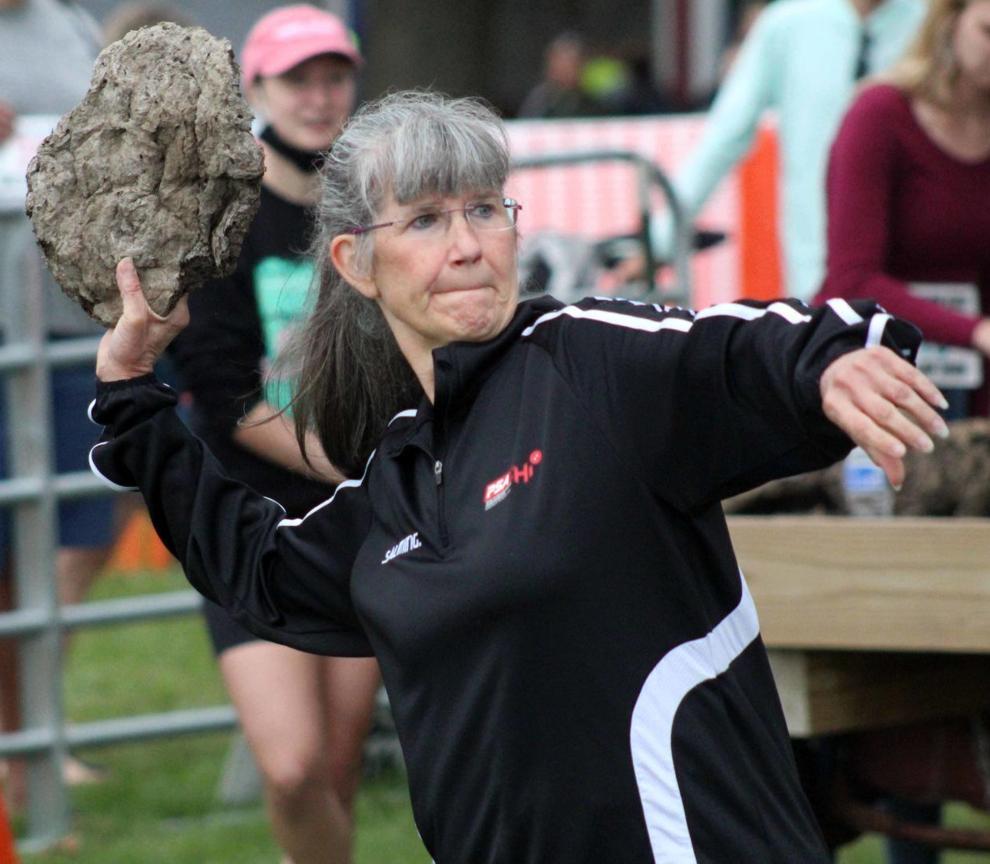 Alen throws cow chip
Julie examines cow chip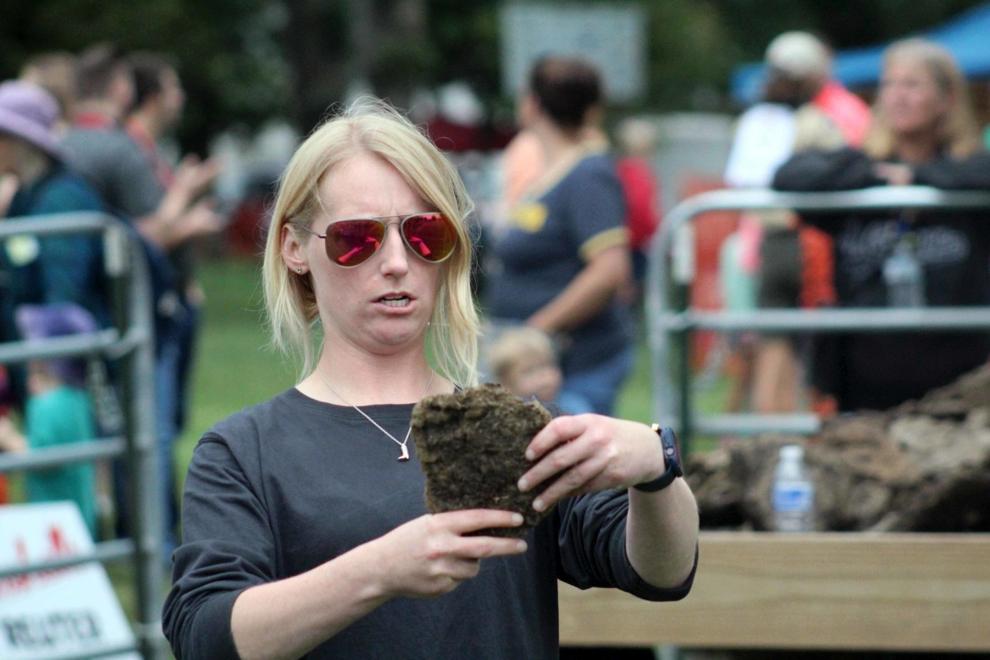 Cow Chip Sign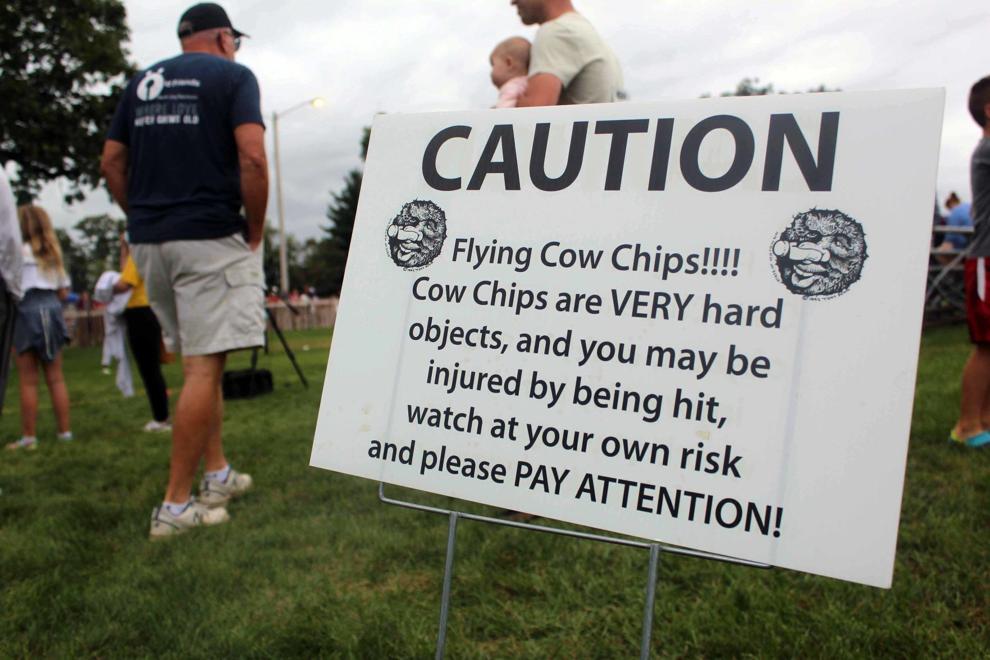 Chad throws cow chip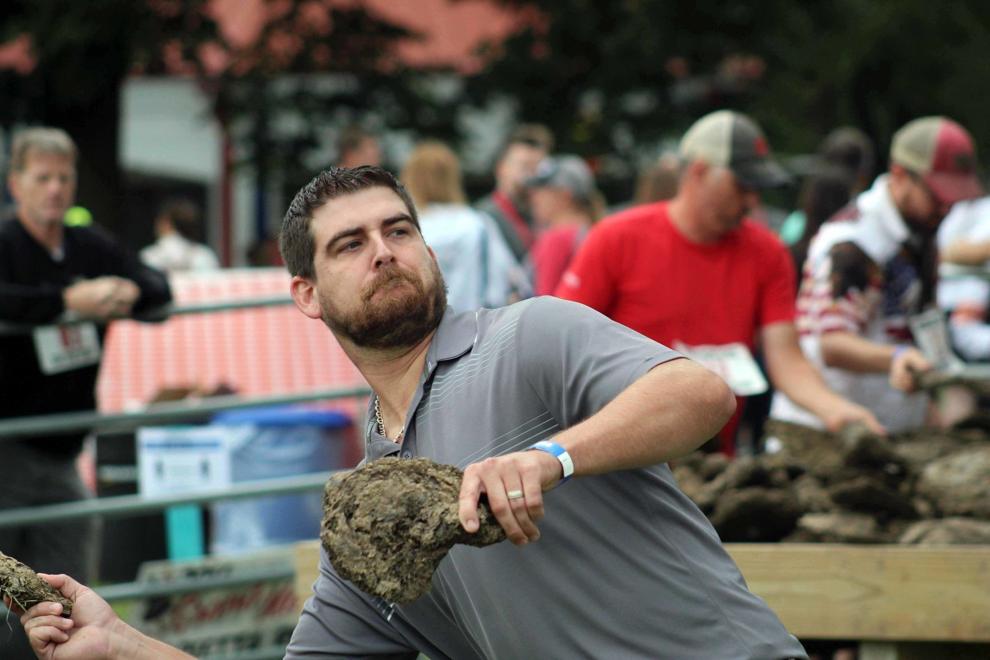 Dave picks out cow dung at cow chip toss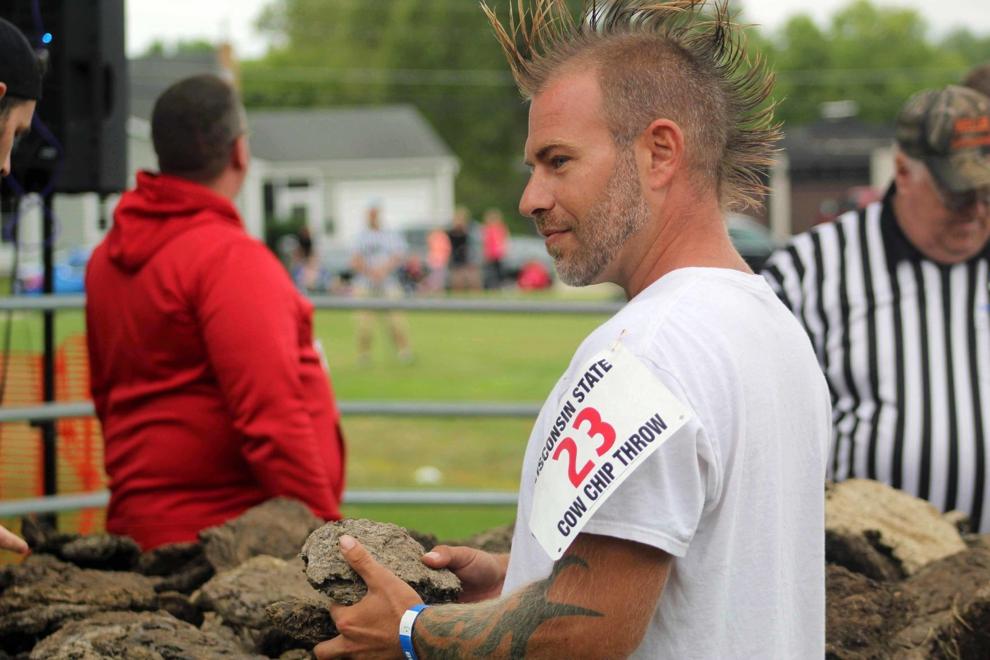 090721-bara-gallery-chip007.jpg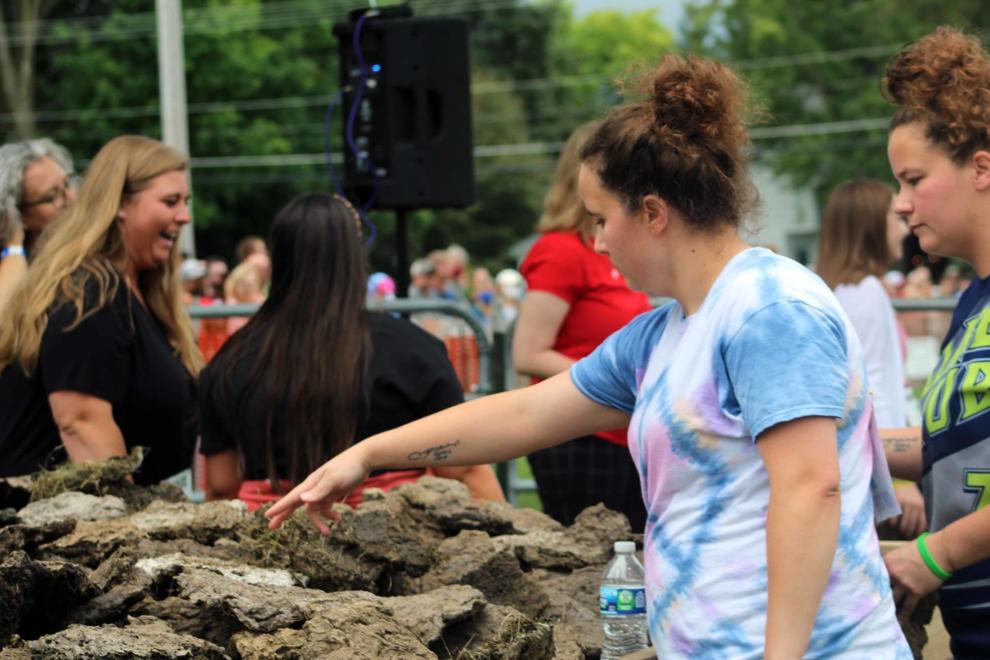 090721-bara-gallery-chip008.jpg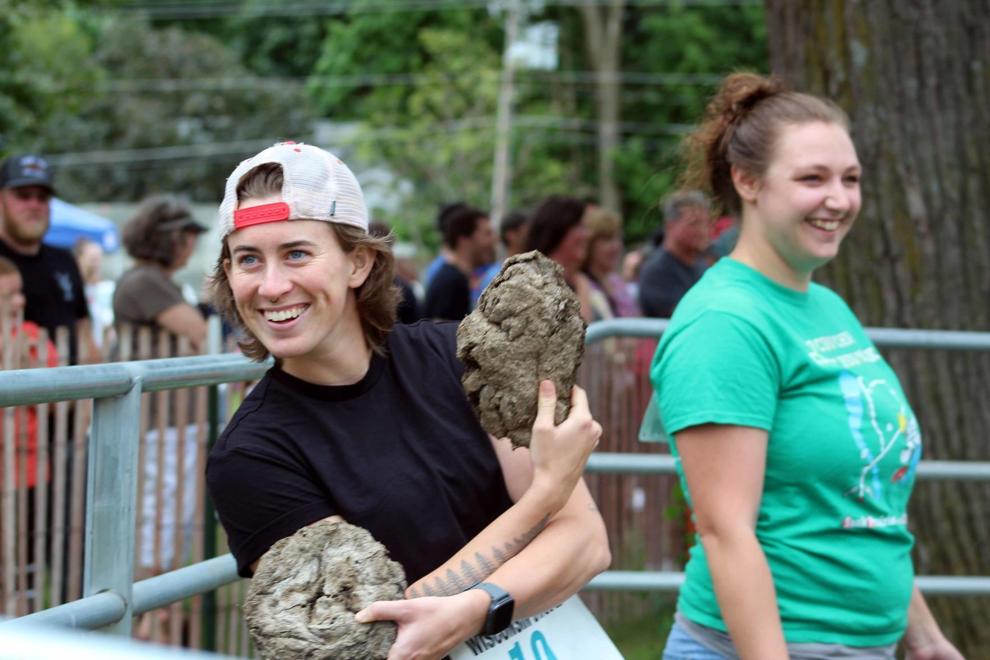 090721-bara-gallery-chip009.jpg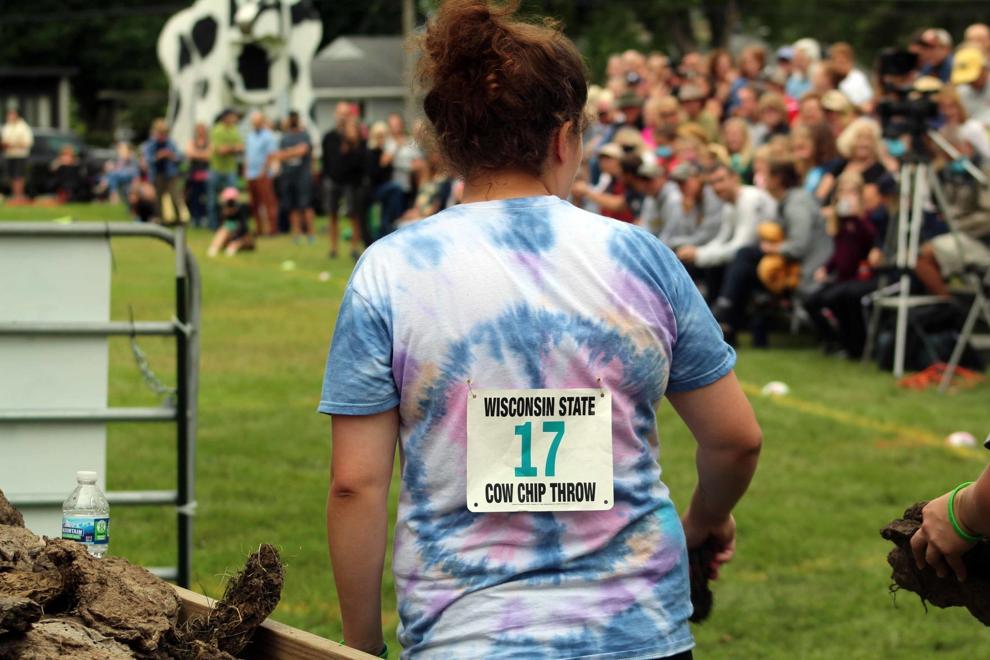 090721-bara-gallery-chip010.jpg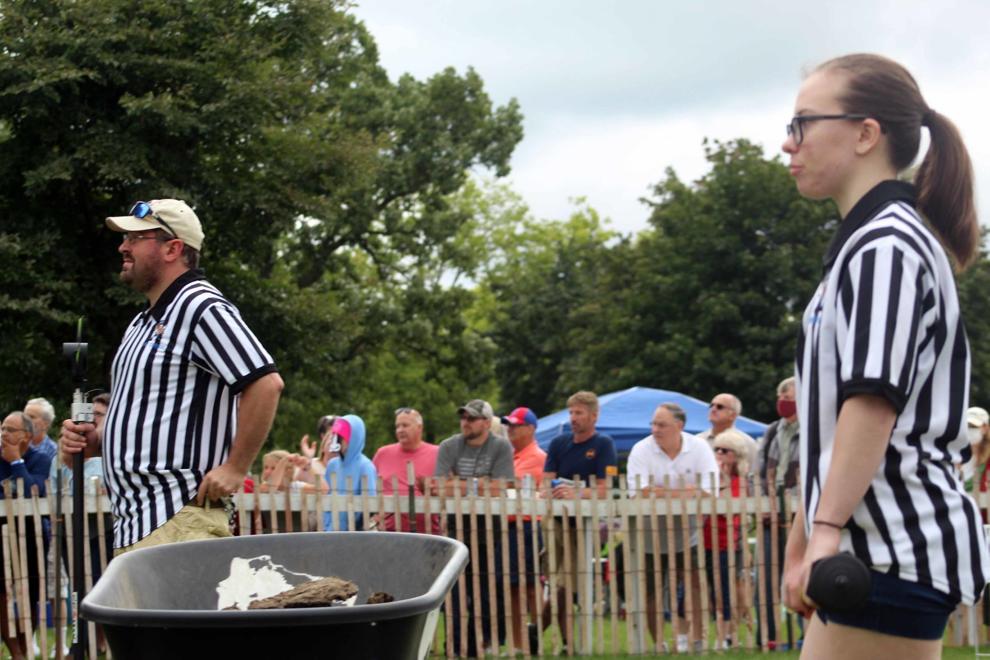 090721-bara-gallery-chip011.jpg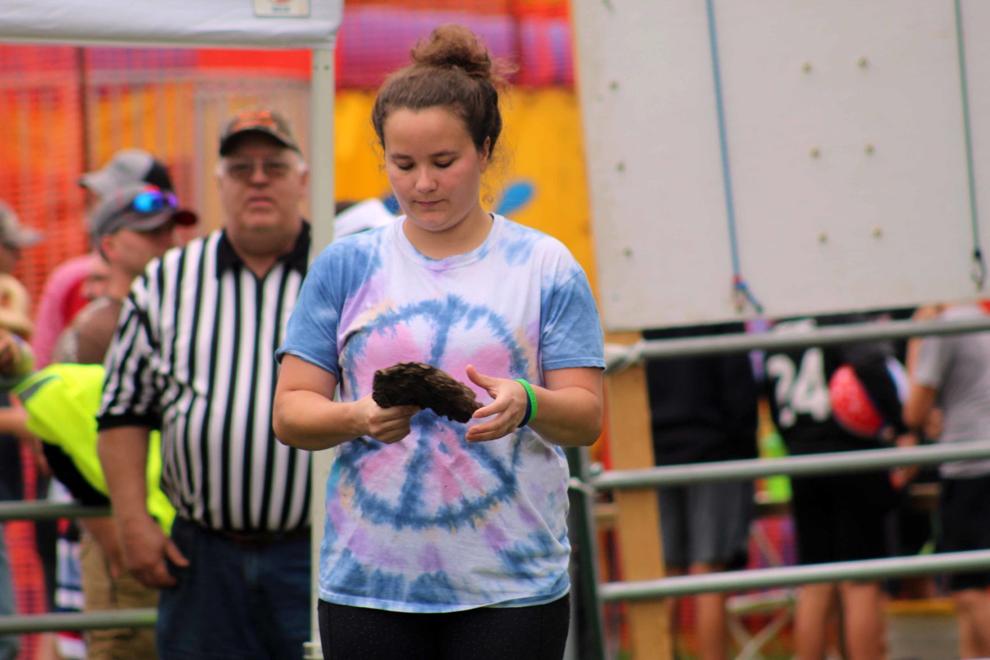 090721-bara-gallery-chip012.jpg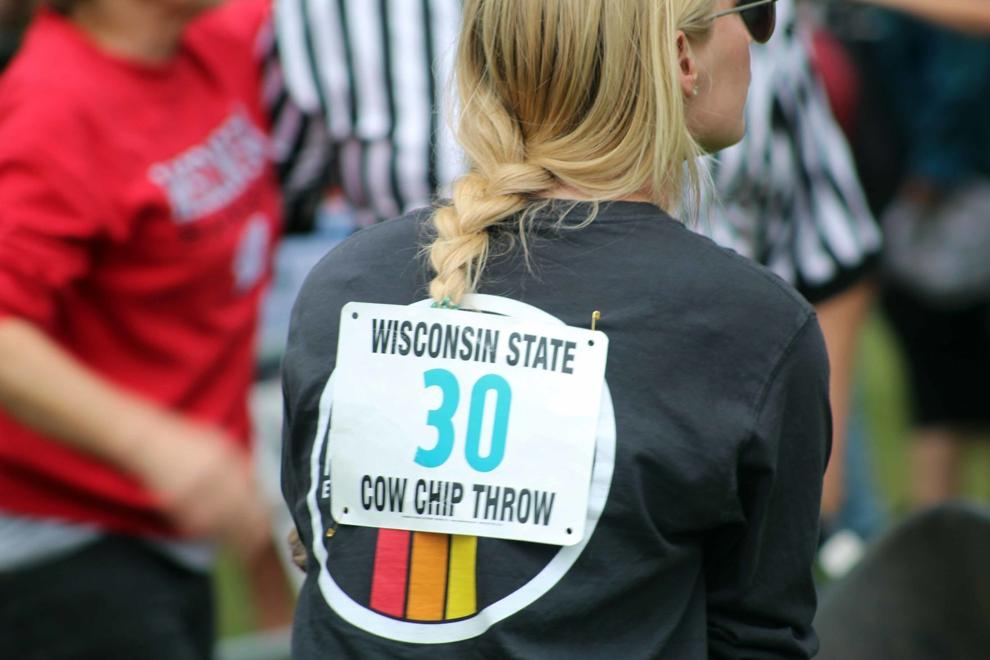 090721-bara-gallery-chip013.jpg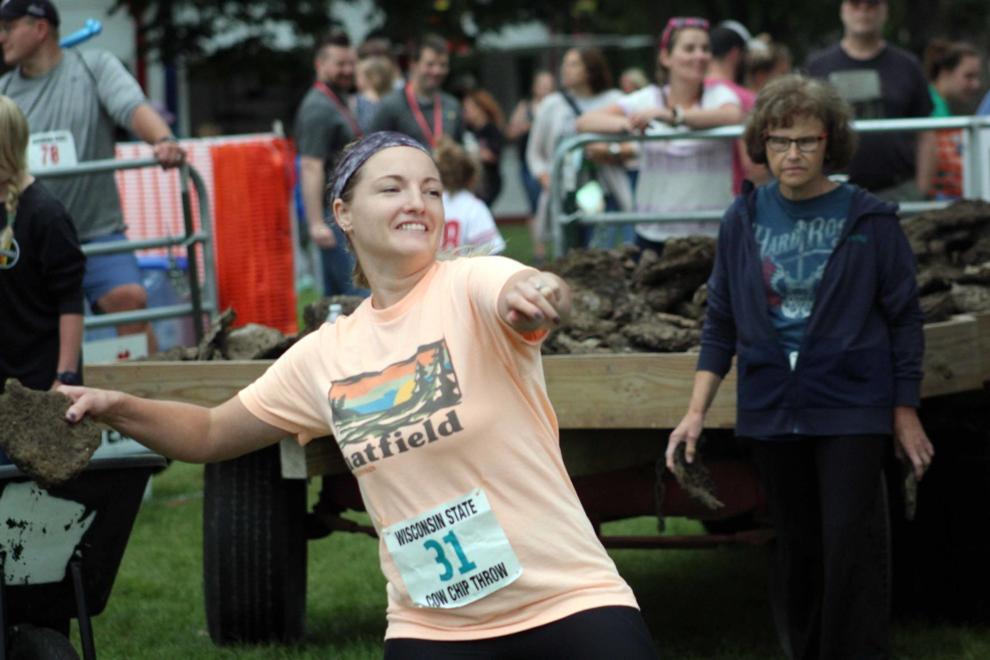 090721-bara-gallery-chip014.jpg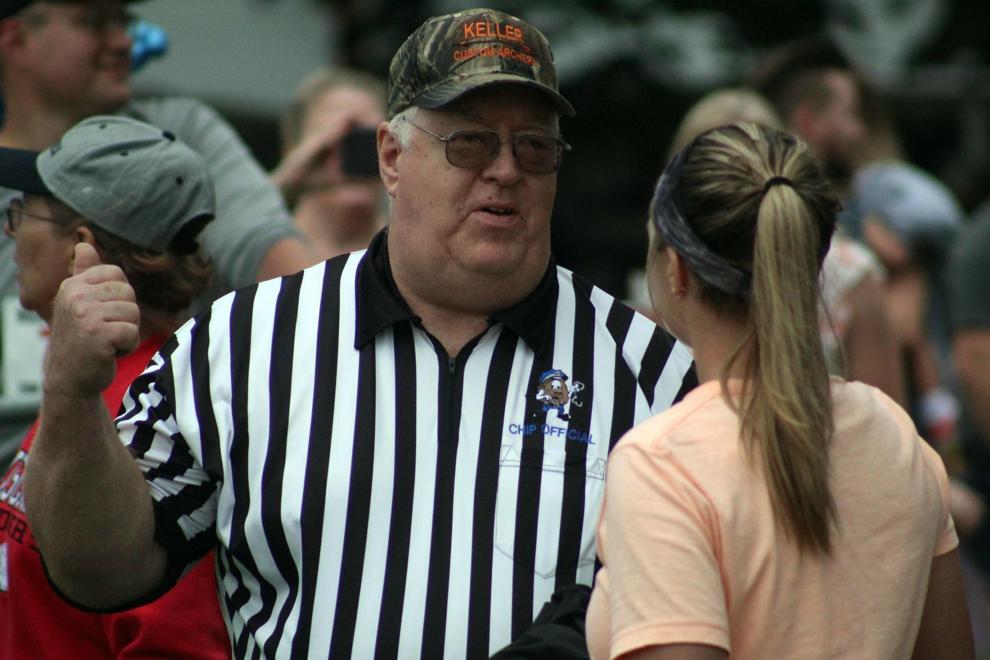 090721-bara-gallery-chip015.jpg
090721-bara-gallery-chip016.jpg
090721-bara-gallery-chip017.jpg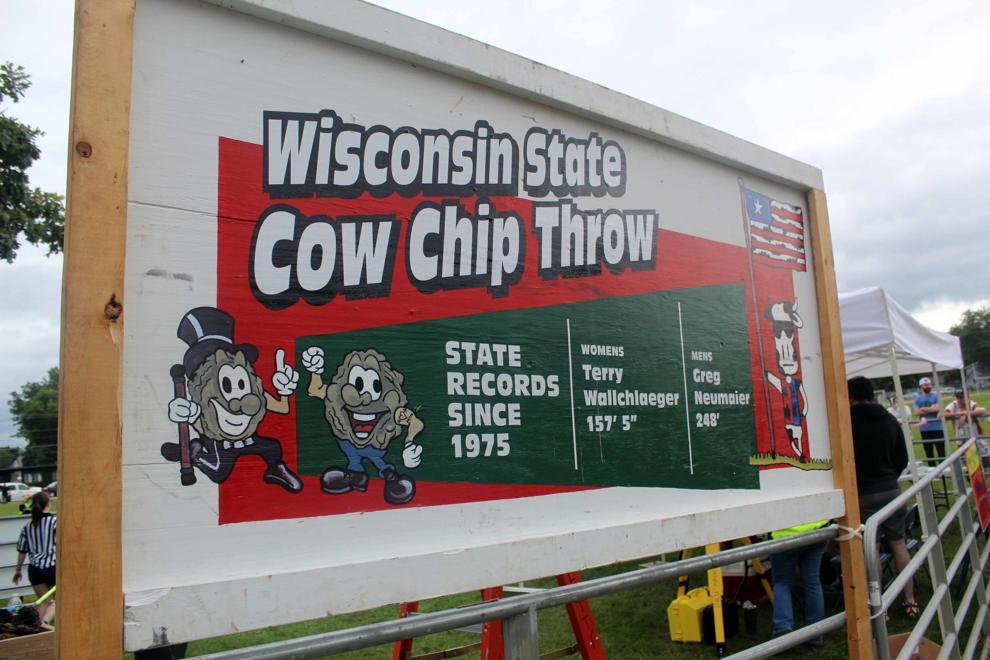 090721-bara-gallery-chip018.jpg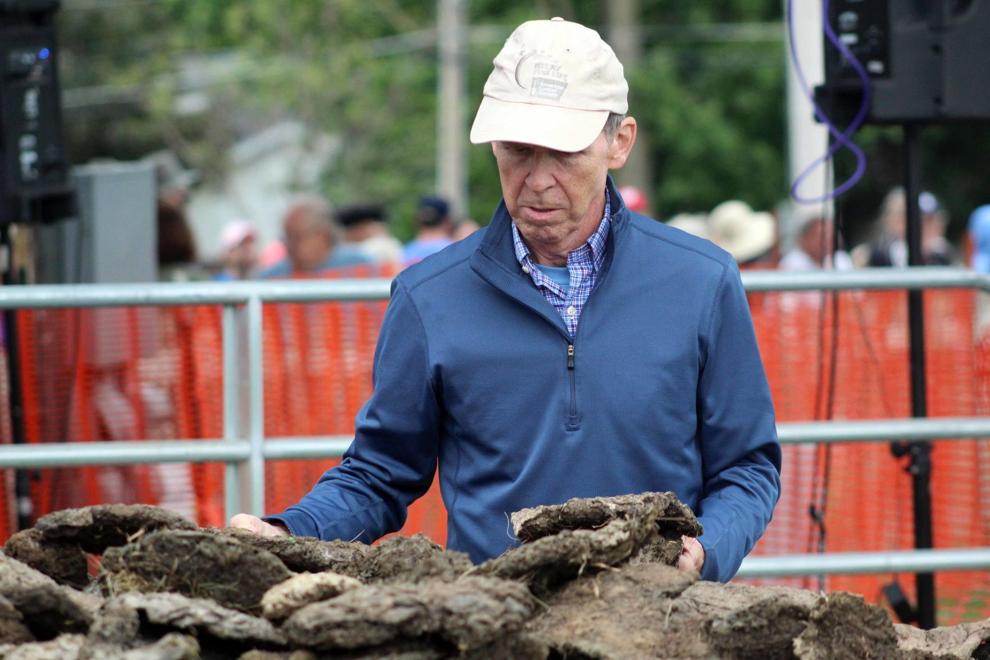 090721-bara-gallery-chip019.jpg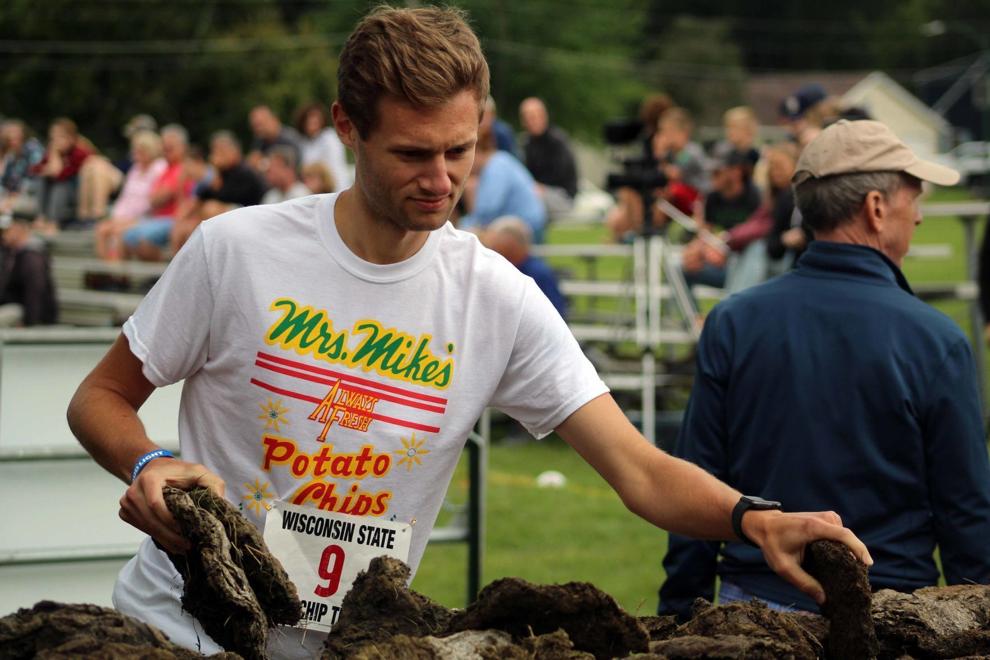 Follow Erica Dynes on Twitter @EDynes_CapNews or contact her at 608-393-5346.