A timeline of Michael Jackson's life and career, from the Jackson 5 to 'Leaving Neverland'
It's been 10 years since Michael Jackson's death. Here's a look back at some of the highs and lows his career and personal life:
EARLY YEARS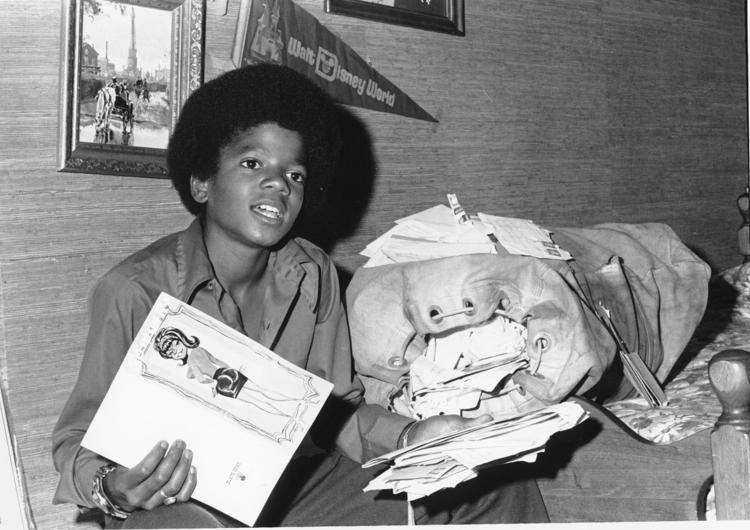 —1958: Born Aug. 29 in Gary, Ind. He is the seventh child of Joseph and Katherine Esther Jackson.
—1969: In Los Angeles, the Jackson 5 debut as Motown's newest act.
In December, the group's single "I Want You Back" hits No. 1 on the Billboard Top 40 Chart.
—1970: Jackson 5 hits "ABC, "The Love You Save" and "I'll Be There" all reach No. 1 on Billboard charts.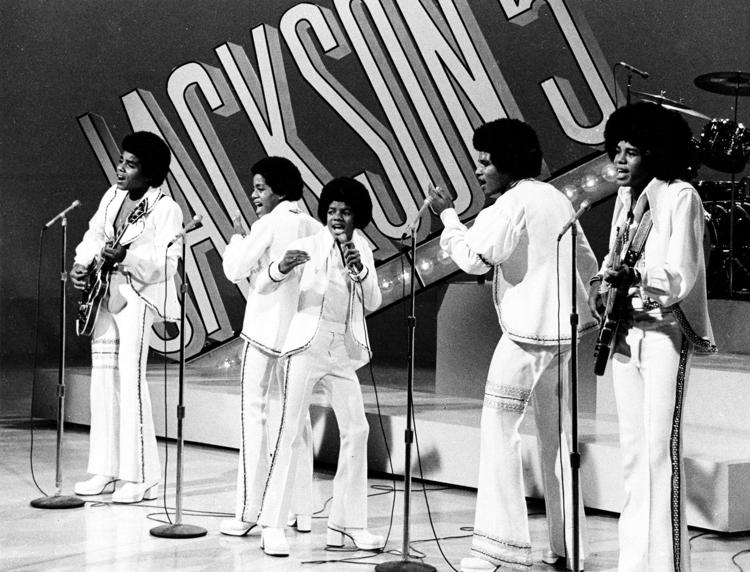 —1972: First No. 1 solo hit "Ben," a song about a movie rat.
—1974: Introduces a dance step called the robot on "Soul Train." The step sweeps the country.
—1978: Played "The Scarecrow" in the movie musical "The Wiz," alongside Diana Ross, Richard Pryor and Nipsey Russell.
—1979: Jackson's "Off the Wall" solo album catapults him to superstar status.
KING OF POP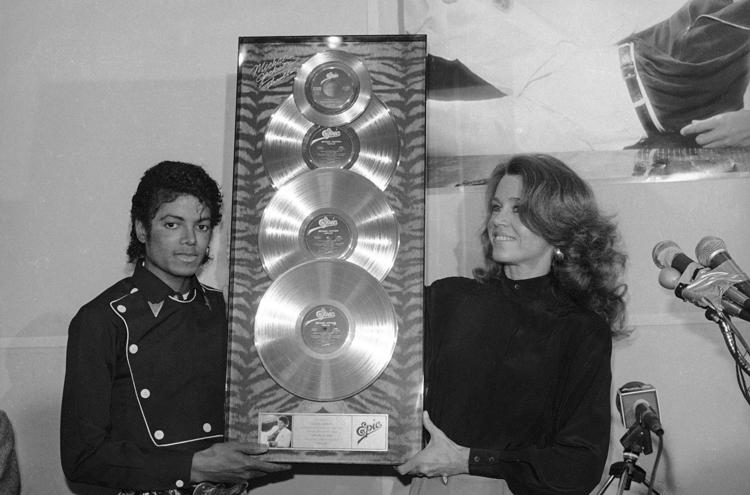 —1982: "Thriller" is released, eventually selling more than 100 million copies. It makes Jackson the biggest pop music star of the decade. The record becomes one of the best-selling albums of all time.
—1983: "Beat It" reaches No. 1 on the charts.
"Billie Jean" also becomes a gigantic hit, and the influential video, featuring more of Jackson's electric dancing, remains a landmark.
"Motown 25: Yesterday, Today, Forever," airs on NBC. After a memorable performance by "The Jacksons," Michael wows the crowd with a rendition of "Billie Jean," which included the jaw-dropping moonwalk.
The high-concept, 13-minute "Thriller" video, directed by John Landis, becomes a huge sensation.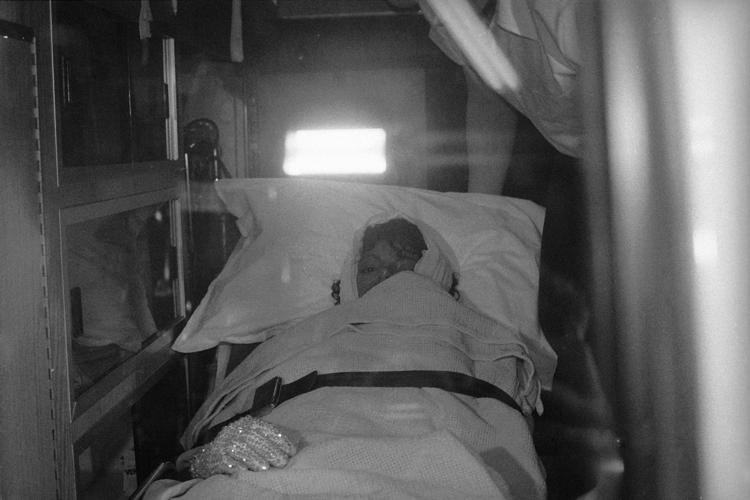 —1984: Jackson's hair catches on fire during filming of a Pepsi commercial.
—1987: News reports say Jackson tries to buy the skeleton of the "Elephant Man." The album "Bad" is released and sells more than 8 million copies.
—1988: Michael Jackson donates $125,000 from a concert at the Palace of Auburn Hills, Mich., and some personal memorabilia to start off a fundraising drive to preserve and improve the Motown Historical Museum.
Releases "Moonwalk," an autobiography.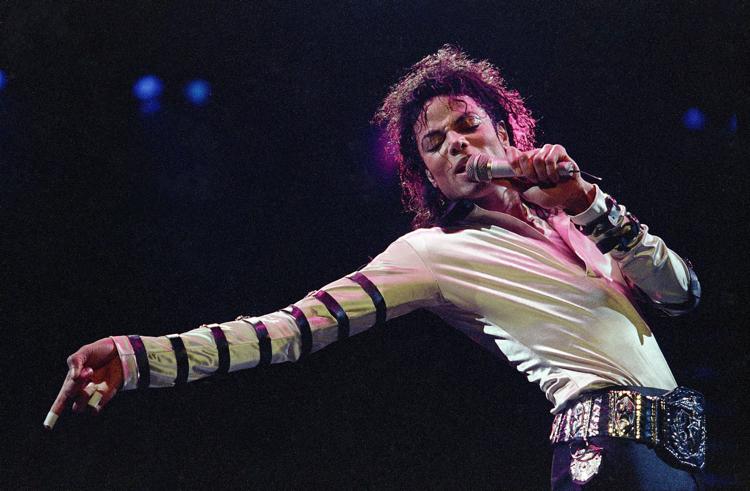 PERSONAL TRIALS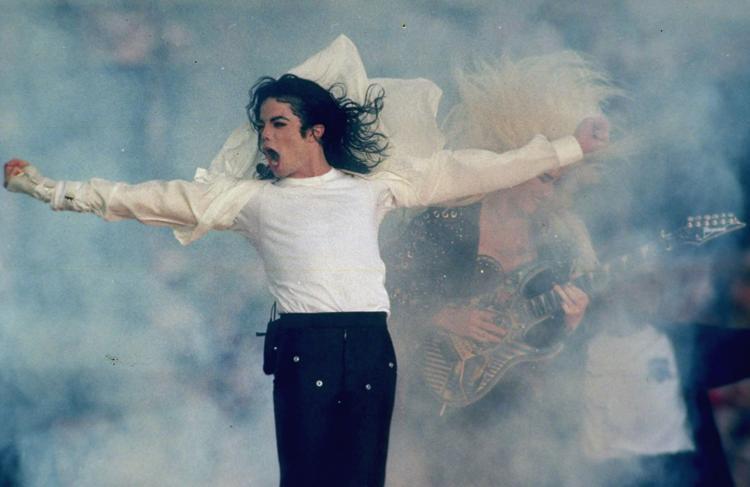 —1991: Releases "Dangerous" album, certified for 7 million in sales.
—1993: In his first TV interview in 14 years, Jackson tells Oprah Winfrey that the change in his skin complexion is from a disorder called vitiligo.
A lawsuit claims that Jackson seduced and abused a 13-year-old boy.
—1994: Settles the lawsuit with substantial payment to the plaintiff. Los Angeles and Santa Barbara district attorneys don't file child molestation charges against him.
Marries Lisa Marie Presley, daughter of Elvis Presley.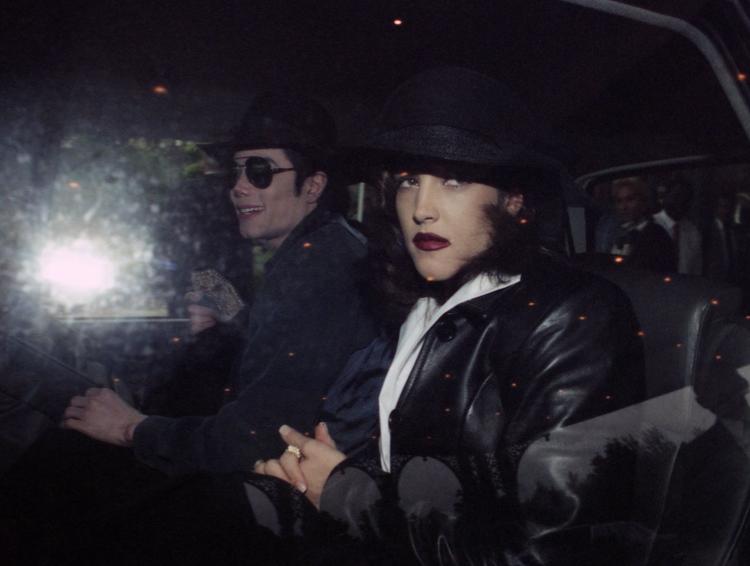 —1996: Presley files for divorce.
Jackson marries nurse Debbie Rowe.
—1997: Rowe gives birth to son Prince Michael.
The Jackson 5 are inducted into the Rock and Roll Hall of Fame.
—1998: Rowe gives birth to daughter Paris Michael Katherine.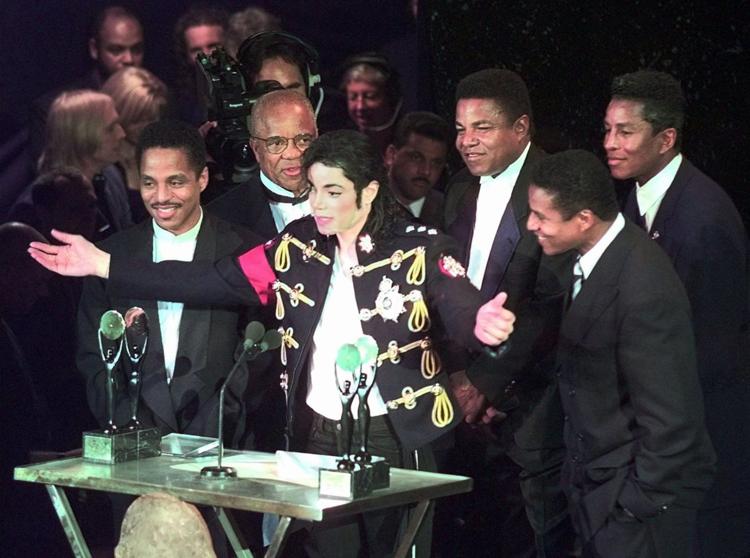 DRAMA, DRAMA, DRAMA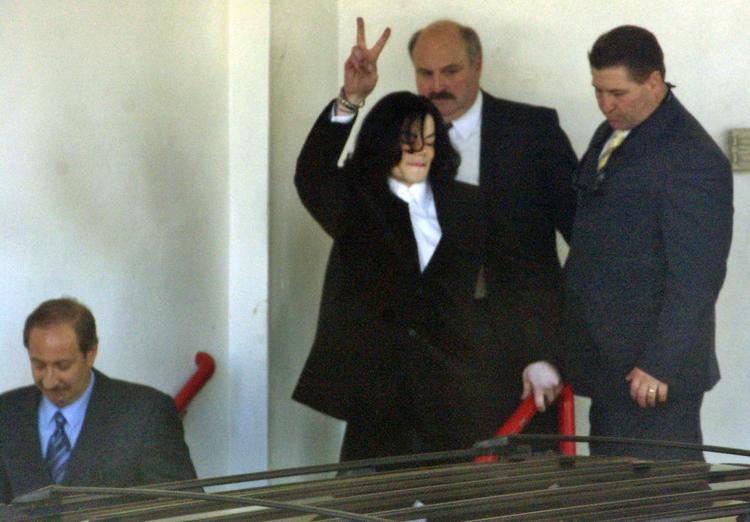 —2001: The "Invincible" album is released with a respectable 2.1 million copies sold, but only two minor hits.
—2002: Third child, Prince Michael II is born.
—2003: Faces charges of child molestation. Posts $3 million in bail and throws up the "V" sign, while standing on a black Suburban, before leaving the courthouse in Santa Maria, Calif.
—2004: Jackson pleads not guilty to child molestation charges in January.
—2005: In June, Jackson was acquitted of child molestation charges.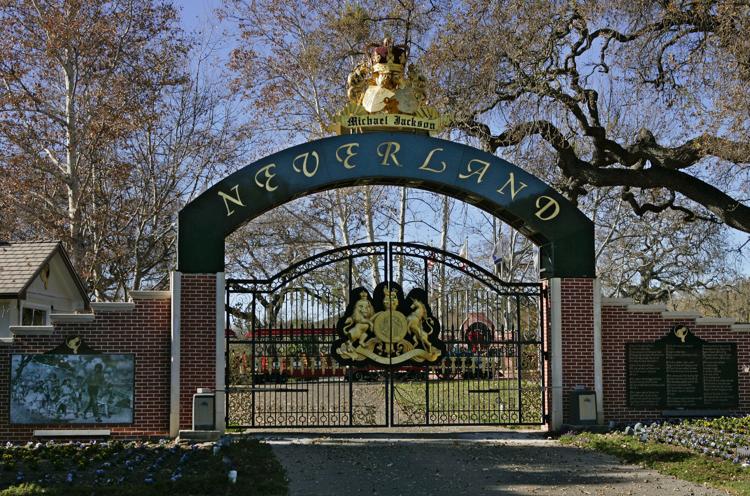 —2006: The main house on the Neverland Ranch closes after Jackson faces financial hardships.
He also makes his first public appearance since his trial.
—2008: "Thriller 25" and fan-curated compilation "King of Pop" are released.
—June 25, 2009: Jackson dies at the age of 50.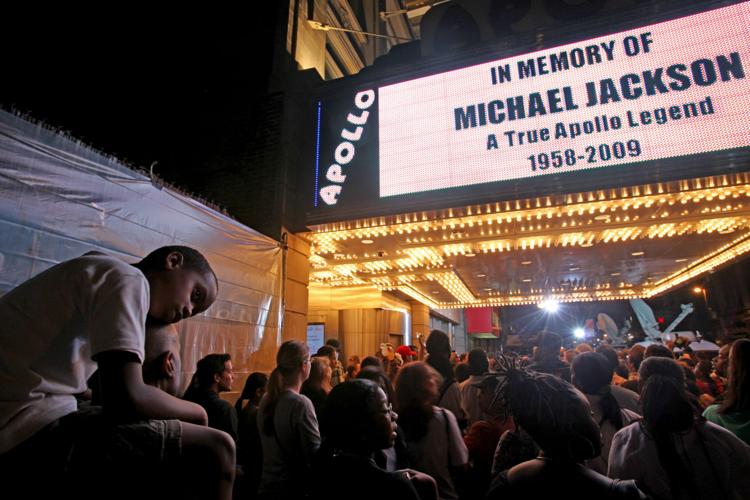 CONTROVERSY CONTINUES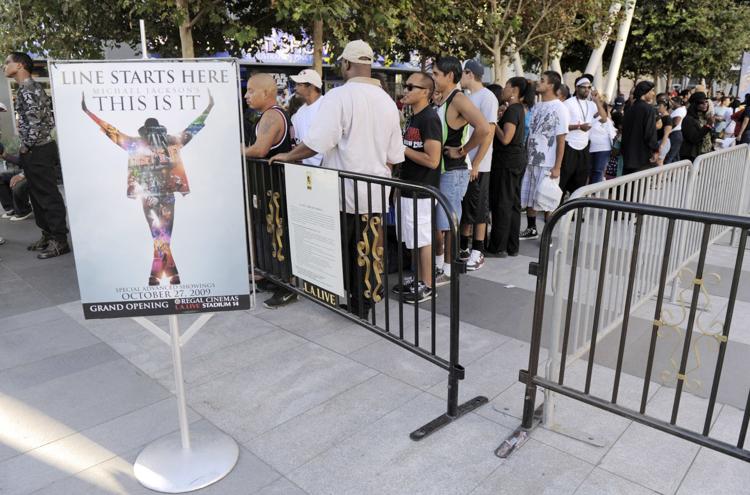 —2009: Sony releases "Michael Jackson's This Is It," a documentary featuring rehearsal footage from Jackson's tour that was supposed to begin in July 2019. Jackson's family was publicly against the release of the film.
Jackson won four posthumous American Music Awards
—2011: Jackson's doctor, Conrad Murphy, was found guilty of involuntary manslaughter. He was released in 2013.
—2013: Wade Robson and James Safechuck file a civil lawsuit claiming Jackson sexually abused them as children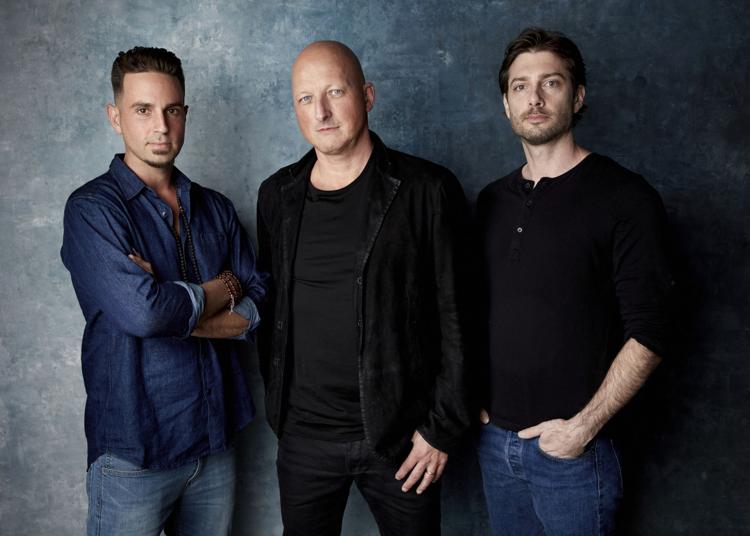 —2019: "Leaving Neverland," a documentary highlighting Robson and Safechuck's allegations against Jackson, premieres at the Sundance Film Festival.
The Jackson estate condemns the documentary and files a lawsuit against HBO.
Several radio stations stop playing Jackson's music. "The Simpsons" remove a 1991 episode that featured Jackson's voice.
"Leaving Neverland" is released on HBO. 
—Summer 2020: The Broadway musical "Don't Stop 'Til You Get Enough" is scheduled to premiere. A test run in Chicago was cancelled in early 2019, three weeks after the premiere of "Leaving Neverland." Producers cited "scheduling difficulties."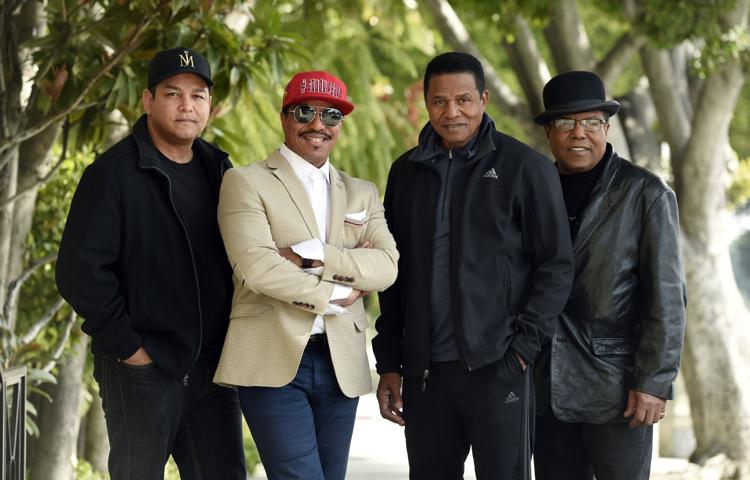 Sources: Free Press archives; USA Today; "Rolling Stone Illustrated History of Rock and Roll"; NPR; The Associated Press; New York Times.
Distributed by McClatchy-Tribune Information Services.