County plans permanent tribute to 'natural leader' Peter Hansen by renaming County Board room
UNION GROVE — Peter Hansen, a business owner who rose to the highest levels of Racine County government, is being remembered as a selfless public servant.
Hansen, who served more than 30 years in local and county government, including as county board chairman and county executive, died April 27 at the age of 72 following a three-year battle with cancer.
In recognition of Hansen's years of service, county officials are considering renaming the County Board meeting room as the the Peter L. Hansen Racine County Board Chambers.
Just two days before Hansen died, he was visited at his home in Union Grove by a who's who of Racine County politics, including County Executive Jonathan Delagrave, who told Hansen of the proposed renaming honor.
Former County Board colleague Pamela Zenner-Richards said everyone in the house — including Assembly Speaker Robin Vos, R-Rochester — took turns greeting Hansen in his living room chair and expressing their admiration for him.
"It just showed the respect that he garnered," Zenner-Richards said.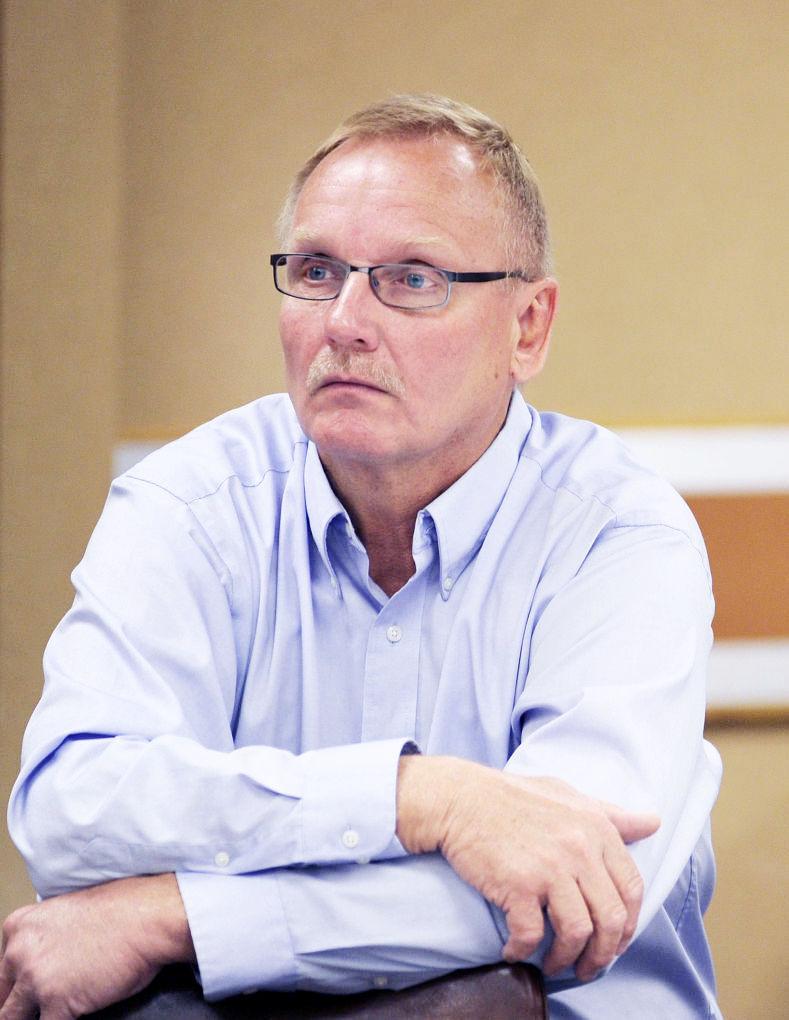 Stayed in public service
Even after leaving county government in 2015, Hansen continued in public service as town chairman in Yorkville, then as a member of the Union Grove Village Board. He chose not to seek re-election to the Village Board this year.
His term in office in Union Grove expired just one week before his death.
Former longtime Union Grove Village President Mike Aimone said it is fitting that Hansen remained a dedicated public servant almost literally until the day he died.
Hansen never lost focus on the business at hand, Aimone added, and he always showed up for Village Board meetings more prepared than anyone else.
"Pete was a highly respected role model," Aimone said. "He was always ready to ask the difficult questions."
UW-Platteville alumnus
Born in Racine, Peter Leroy Hansen graduated from Union Grove High School in 1966, then earned a degree in industrial education from the University of Wisconsin-Platteville.
He married the former Nancy Filippone in 1980, and the couple lived in Yorkville and later Union Grove. They raised two children, daughter Piper Hansen and son Matthew Hansen.
As owner of Hansen Builders, Hansen oversaw the construction of many residential and commercial structures in Racine County.
His wife, Nancy, recalls that Hansen showed a strong commitment to both his family and his community. His involvement as a political leader, she said, seemed to stem from a simple goal — wanting to help others.
"It didn't matter who you were or where you came from," she said. "He had that kindness."
In 1988, Hansen was elected to represent the Yorkville-Union Grove area on the County Board. He rose in the ranks of county government, taking over as board chairman from 2008 to 2015.
Thomas Roanhouse, the current board chairman, remembers joining the board in 2014 and being greeted by Hansen, who offered heartfelt encouraging words to the newcomer.
"He was so engaging," Roanhouse said. "I'll never forget him for that. He was very kind and humble."
Zenner-Richards, who served alongside Hansen on county board for 17 years, said he brought no personal agenda to government other than selfless public service for those who elected him.
Zenner-Richards called her old colleague and friend a "natural leader."
"Peter was what we all aspire to in public service," she said. "Peter was a true public servant."
In late 2014, then-County Executive Jim Ladwig stepped aside. Under the rules of county government, Hansen ascended automatically from board chairman to the executive position.
But he chose not to stand for election as county executive the following year, and his county government years were over.
He had been elected Yorkville town chairman in 2011, and he continued in that role until 2018, when he and his wife moved to Union Grove. There, he accepted an appointment to a vacant seat on the Village Board, where he served from 2019 until last month.
He also served as a captain in the Union Grove-Yorkville Fire Department, a member of the Wisconsin County Board Association, chairman for the Gateway Community College Board of Trustees, a member of the Racine County Economic Development Corp. board, and a member of the Racine County Children with Disabilities School Board.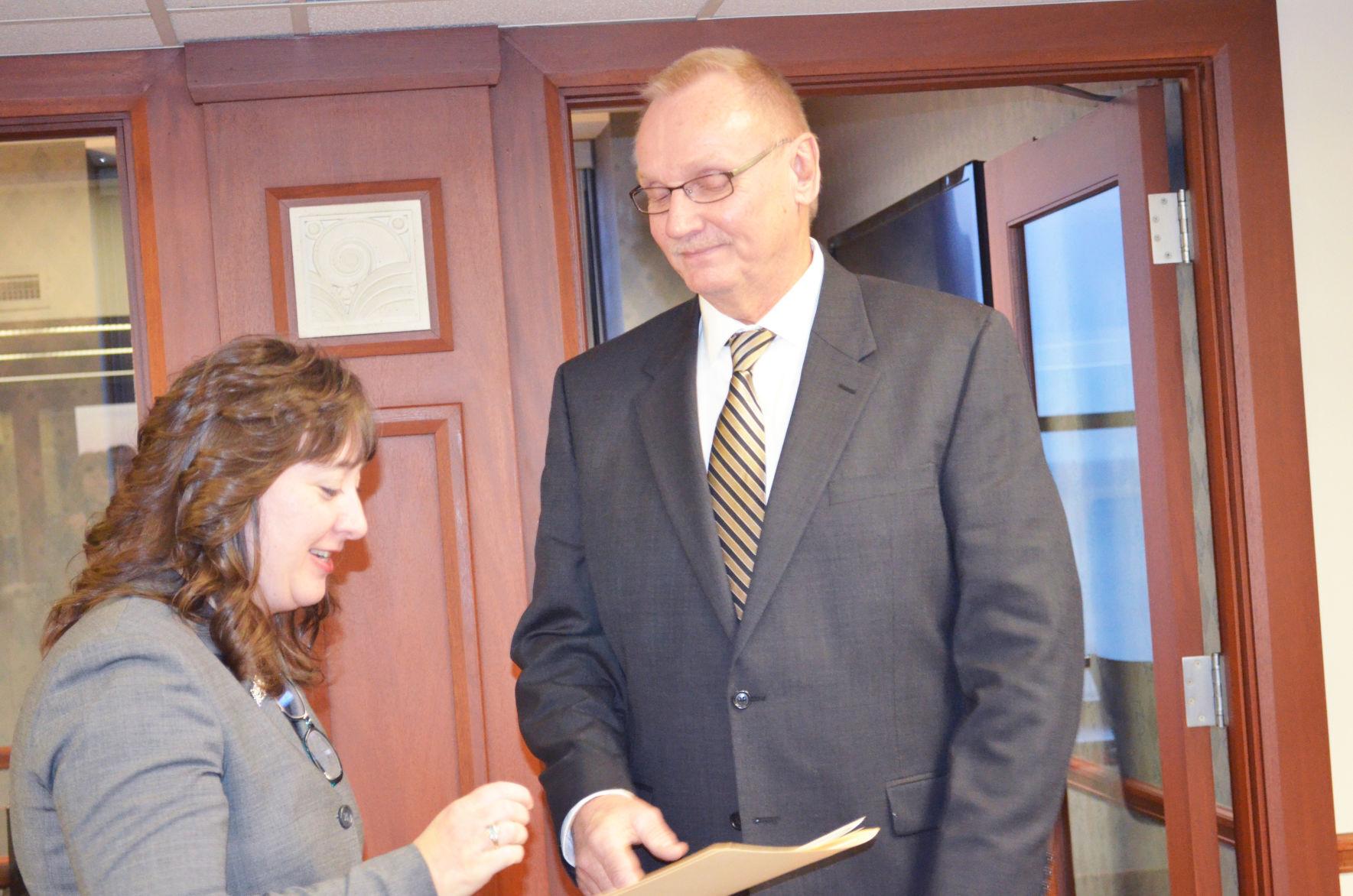 Nancy said she and her children used to joke that their father was so busy, the first question when anyone called home was: "Is Dad in a meeting?"
As her husband's health began to fail recently during his cancer fight, Nancy Hansen approached county officials about possibly planting a tree on county property in his memory.
She was a bit stunned when officials told her they instead wanted to recognize his service by putting his name on the County Board chambers, which are located in the county building at 14200 Washington Ave., Yorkville. Nancy called it a "wonderful tribute" to her husband.
"He loved being on the board," she said. "He loved everything about it."
No date has been announced for the County Board to act on the renaming honor.
Delagrave, who succeeded Hansen as county executive in 2015, said he remains grateful for Hansen's support and kindness.
"Our county moved forward in immeasurable and numerous ways thanks to Peter's leadership," Delagrave said. "And he left a legacy that will last for years to come."