Watch now: Quest for healthy, sugar-free jams and jellies comes to fruition at local canning company
RACINE — A sugar-free, preservative-free and gluten-free jam that tastes exactly the same, if not better; as if it had been made with such ingredients, just healthier.
It's something not often heard of, said Ann Muller, owner of Annie's Country Pantry, an all-natural, home-based fruits and vegetables canning company in Racine.
But Muller has done such a thing.
Muller and her husband, Ron, have acquired a 10-year trademark for the word "Just," which is the brand for her new line of jams and jellies.
Just Vanilla Bing Cherry Preserves, Just Peach Preserves, Just Grape Reserves, Just Raspberry Preserves — the list of what Muller can do is endless, and the name speaks for itself. Muller has found a way to make her products sugar-free, gluten-free and preservative-free so that they are simply just the fruit they're made of.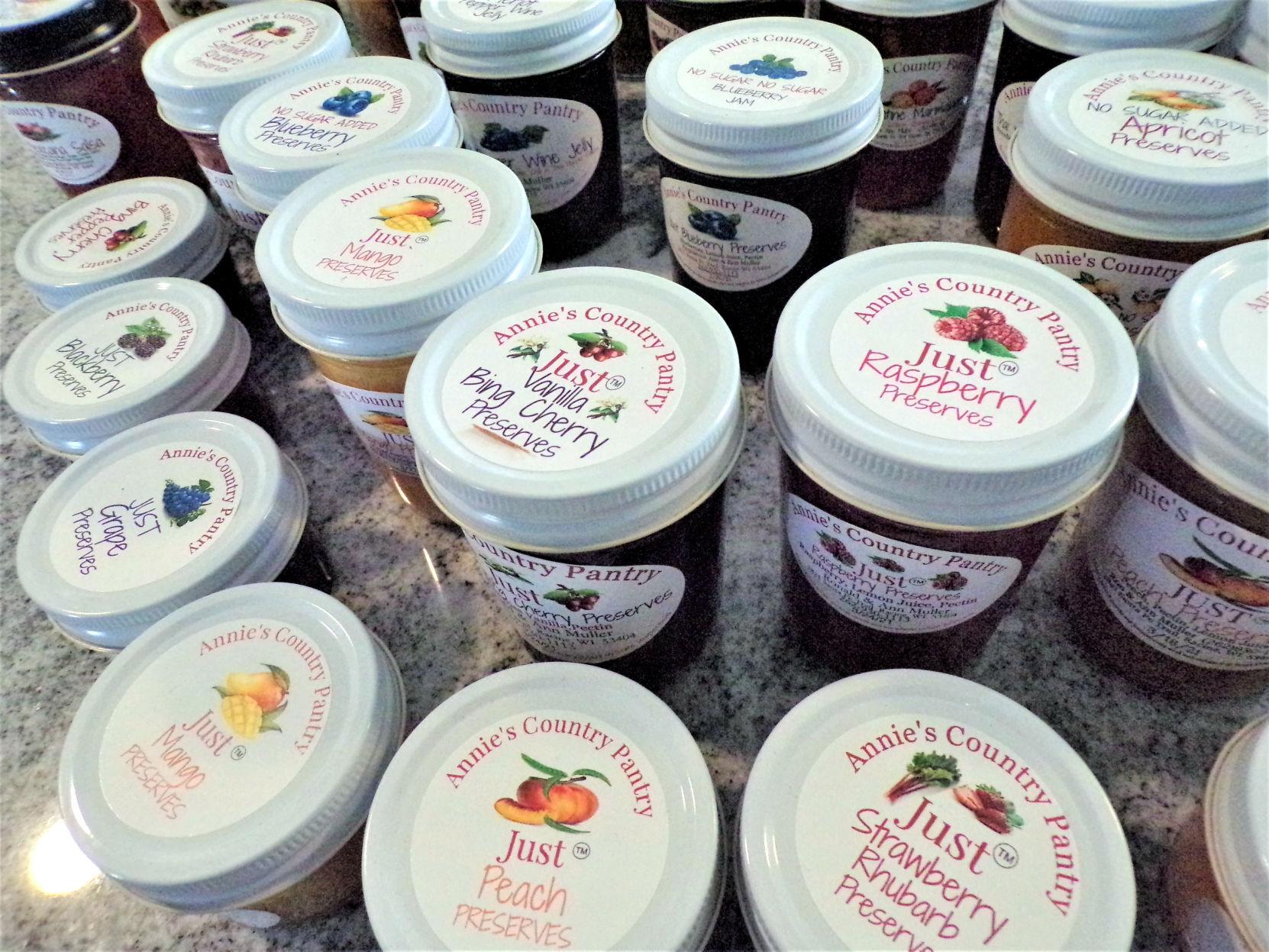 The need for sugar-free
Initially, Muller didn't want to produce any "low sugar" jams because they used "alternative sugars" that were chemically based, found to be unhealthy and did not taste as good, a press release from the company said.
But she knew the demand was there: Ketogenic diets (which required no sugar) were on the rise, gluten-free was always going to be a concern for many customers and, personally, Muller is a diabetic.
The more customers asked about sugar-free or low-sugar products, the more Muller became interested in the idea. She discovered Pomona's Pectin, which uses calcium instead of sugar to become a gel for jams and jellies, allowing her to make no-sugar products.
"It's similar to what our grandmas used to throw their peelings into a pot and boil them," Muller said.
Muller's products are sold at the Farmers Market @ 2210, located at 2210 Rapids Drive in Racine, where Market Manager Gail Deno said the community can find healthy options.
"It was something customers have been asking for for so long," Deno said.
Muller, whose products can only be bought at the market, said she has enjoyed talking with customers on all the different things they can do with her jams or jellies. She loves to cook, and often shares recipes with customers, too.
"That's where my joy comes from. You know, when people say, 'That is really good,' " Muller said. "That's gotten me through everything."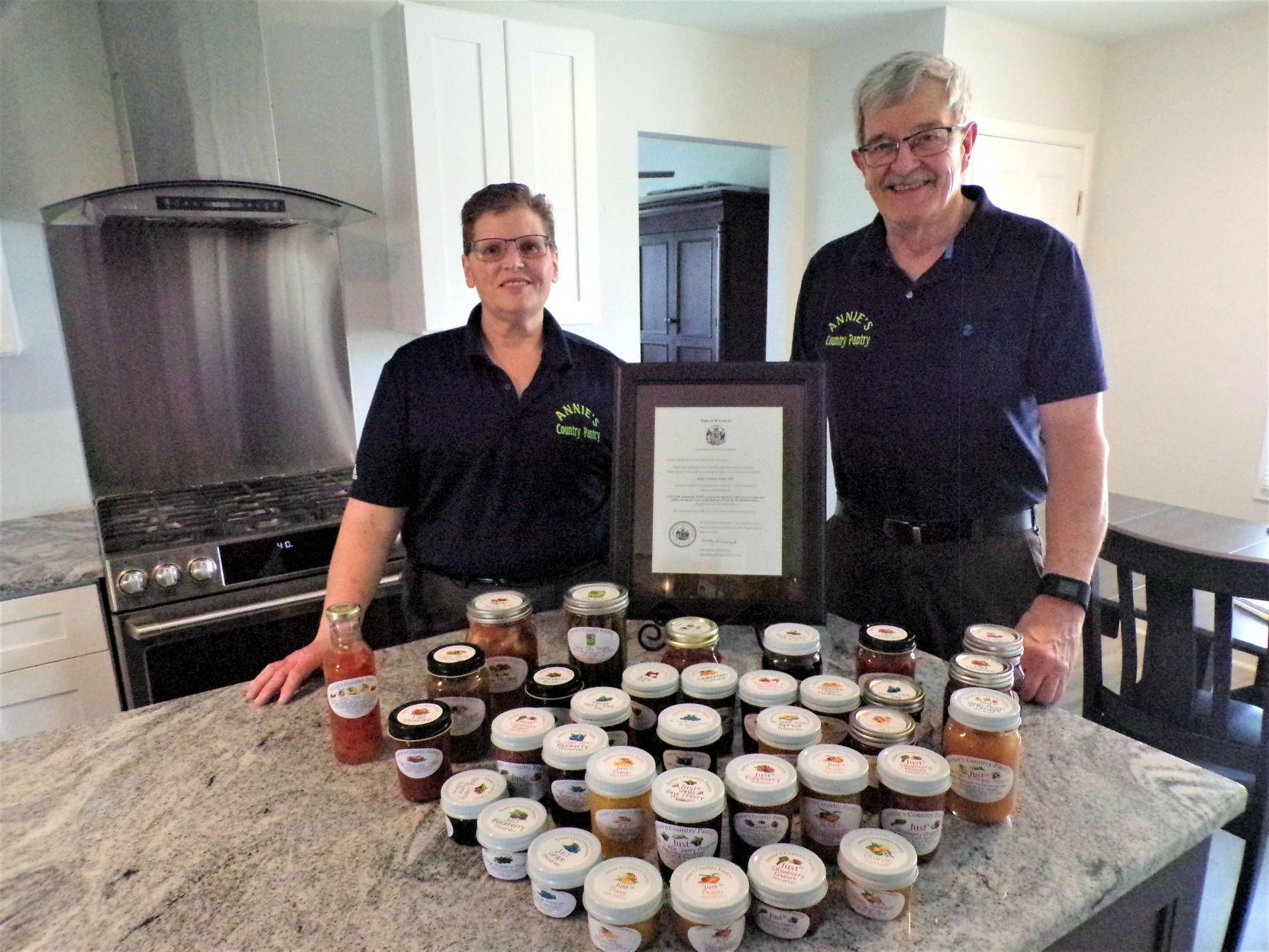 Life after a setback
Annie's Country Pantry began in 2015, but Muller has been canning since about the year 2000, she said. It started out as a hobby, since Muller was dedicated to a career in social work.
Muller, who had been working in child protection services in Milwaukee, raising children and mentoring others, had earned her master's degree in 2010. Shortly after, she got in three car accidents that meant "a bunch of joint replacements and a lot of surgeries," she said.
The third accident was the worst, Muller said. She sustained a head injury that took away her ability to continue in social work.
"It was super hard for me," Muller said. "Physically, mentally. It was bad."
Muller grew up on a farm and was used to working; after she got in her accidents, she thought it would be "death or do something." Muller chose the latter and returned to canning.
"A huge part of it was to find something that I just love to do," Muller said.
And though she has had her challenges — "I've had whole batches of stuff where after we've finished canning, I went, 'Huh, I forgot the sugar,' " she said — canning has been a creative and fulfilling outlet for her.
Muller has been taking classes and learning more about how she can be more efficient and help herself, like discovering tools that will help her pour products in jars so she doesn't have to exert her shoulders.
"But this is giving her the hope that, 'Okay, there's life after the setback,' " Ron said.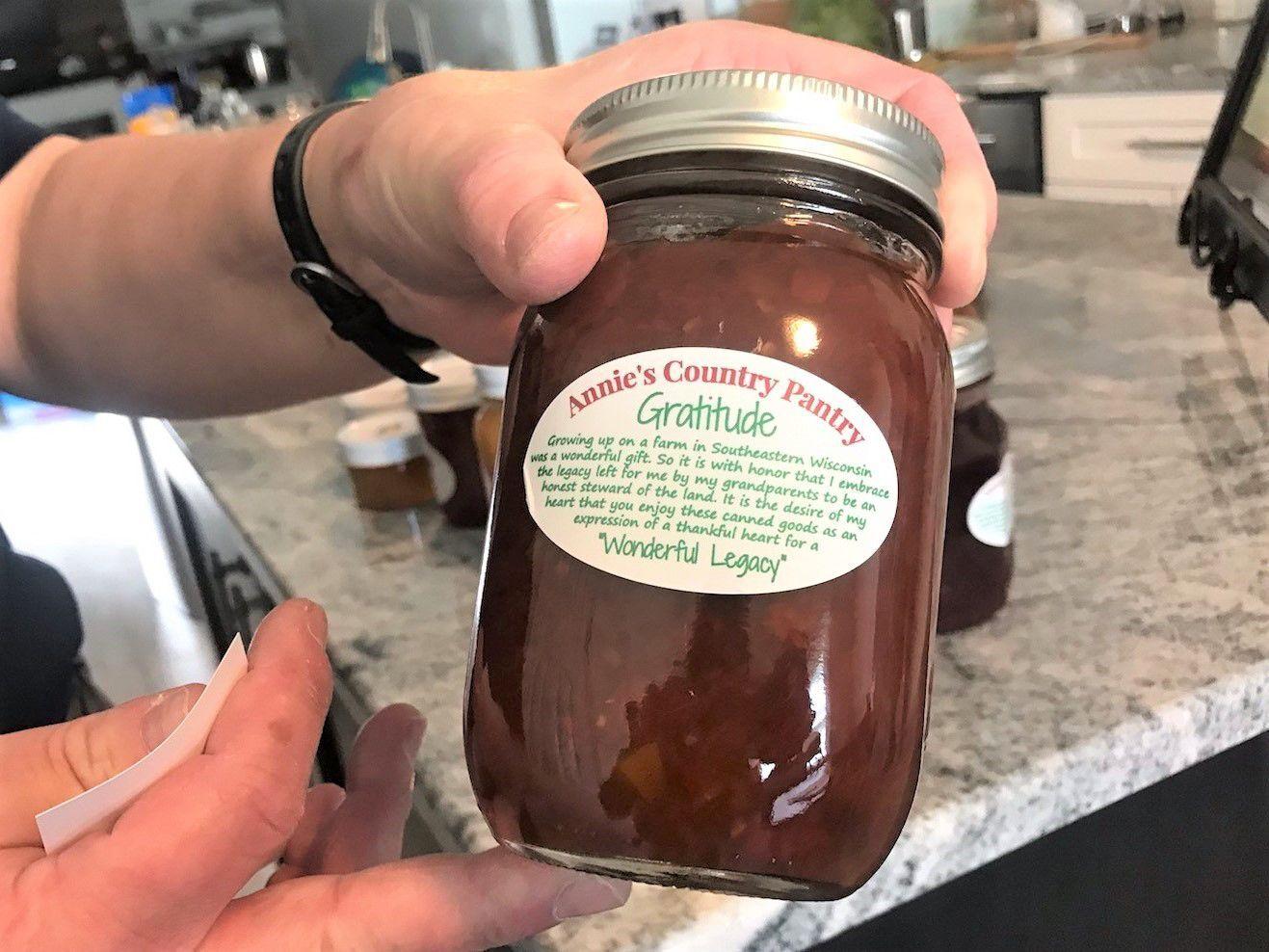 Expanding, learning together
Ann and Ron have been married for about 38 years, and though Ron is still working full time as an electronics technician, they work together to keep Annie's Country Pantry going.
Ann is the canning expert, she said, adding with a laugh that Ron "carries things for me."
They have plans for expanding the business, such as implementing new systems that will help them keep track of inventory and sales of their more than 100 products. A big goal, Ann said, was for Annie's Country Pantry products to be found at supermarkets by next year.
"It's a little intimidating, but we're super excited," Ann said. "We'll tear up with each other and he'll say, 'You're finally getting the kudos you've earned.' "