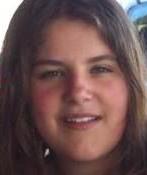 KENOSHA — Twenty-year-old Daniel Tate faces life in prison following his conviction Friday for first-degree homicide in the strangling death of Olivia Mackay of Kenosha nearly a year ago.
A jury found Tate, of Kenosha, guilty after a four-day trial, convicting him of hiding a corpse and auto theft along with homicide.
As the verdict was read in Kenosha County Circuit Court, Tate remained expressionless, while members of his family quietly wept in the audience.
In his closing argument, Kenosha County District Attorney Michael Graveley said Tate used an online dating app to lure a naive 17-year-old girl, convincing her to meet him on July 23, 2017, telling her to tell her mother she was spending the night elsewhere so she could stay with him.
"She is caught in his net," Graveley said.
After driving to Tate's grandmother's house on Sheridan Road, Mackay took Tate and his friend, Jamari Cook, to Racine in her car, then came back to Pennoyer Park in Kenosha where they got out and went to the beach.
While on the beach, according to Cook, also of Kenosha, who testified against his friend at trial, Tate strangled Mackay, put her body in the trunk of her car, then drove to Mount Pleasant, where he and Cook dumped her body along rural Louis Sorenson Road.
In his closing argument, Graveley asked the jury to "imagine Olivia" thinking that it was romantic sitting on the beach, "thinking this guy likes me" and thinking, as Tate sat next to her on the sand, that he was going to kiss her, not realizing until it was too late that his plan was to strangle her to death.
Car theft was the motive
Graveley argued during the trial that Tate's motive in killing Mackay was the theft of her car, a Pontiac sedan. Before Mackay's death, Tate had talked to a girlfriend about needing money and about stealing cars to get it. In the hours and day after her death, he contacted several people attempting to sell her car, his efforts captured in phone and Facebook messenger records.
Tate and Cook eventually parked the car near Kennedy Park on Kenosha's lakefront, where it was found by Mackay's family members who were searching for her.
Defense attorney Carl Johnson had attempted to discredit Cook's testimony during the trial, and in his closing argument stated that the theory that Tate killed Mackay to steal her car did not make sense. "This is a very extreme measure to take someone's car," he said. "This is a pretty extreme act to do for $500."
Johnson argued that physical evidence tied Cook, not Tate, to Mackay. Cook's fingerprints were found on one of the garbage bags wrapped around her body. He said Cook had "plenty of time" to make up a story that shifted the blame to Tate.
The jury rejected that theory. Graveley argued that for it to make sense, the jury would have to discount the electronic trail tying Tate to Mackay, physical evidence that backed up Cook's story, and Tate's efforts in his discussion with police to blame a former classmate for the killing.
"I'm going to suggest to you that Jamari Cook and Daniel Tate are two peas in a pod, they are broken men," Graveley told the jury, pointing out that hours after they dumped Mackay's body they were messaging each other, Cook complaining that his back was sore, Tate complaining about mosquito bites.
Tate's girlfriend was on bed rest at Ascension All Saints Hospital, awaiting the birth of their child on the night he killed Mackay. After the murder, Tate sent the girlfriend a series of messages saying he needed to tell her something important, something that might change her opinion of him, and asking her to promise that she wouldn't keep their baby away from him after she learned what he planned to tell her.
When she expressed worry about him, he told her he was not stressed. "This is the life I chose," he said.
Tate's sentencing is scheduled for Aug. 20.