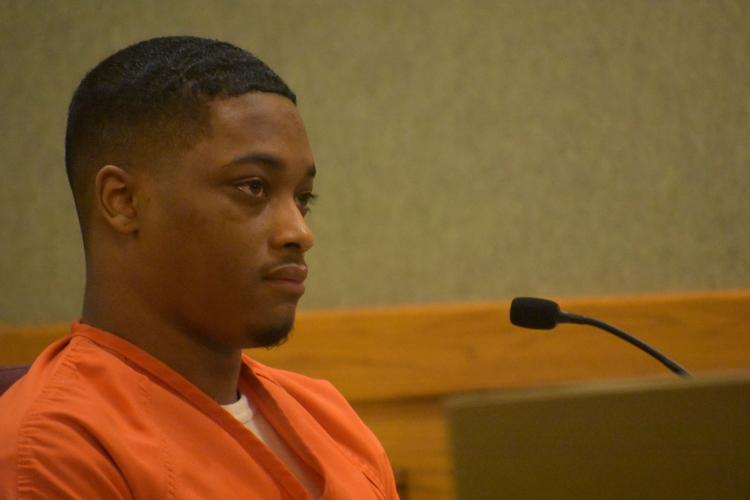 RACINE — The conviction of a Racine man involved in a crash that resulted in the death of a passenger was overturned last week.
On Tuesday, the Wisconsin Court of Appeals reversed the homicide by intoxicated use of a vehicle conviction of 22-year-old Dartavian D. Watson after it was determined that the blood sample obtained by law enforcement was taken without proper consent.
"The poking of somebody with a needle and the drawing of blood is definitely an intrusion into somebody's person," said attorney Brian Dimmer, whose law office Richards & Dimmer S.C. represented Watson. "The question of whether those are coerced versus with their consent should concern any Wisconsin resident."
2015 crash
On the evening of Oct. 8, 2015, Watson was traveling on Mound Avenue when the 2006 Chevrolet Impala he was driving failed to stop at the intersection of West Sixth Street and Mound Avenue and crashed into a building, according to a criminal complaint. Witnesses said he was traveling at speeds of between 60 mph and 70 mph.
Aside from Watson, two others were in the vehicle when it crashed. Robert Johnson, a 25-year-old Racine resident, was in the front seat. Johnson was transported via Flight for Life and died two days later from head injuries. The backseat passenger also was injured, but survived
An officer asked Watson to submit to a blood draw and read him an Informing the Accused form, which states: "If you refuse to take any test that this agency requests, your operating privileges will be revoked and you will be subject to other penalties."
Watson then reportedly consented to a blood draw and was later found to have marijuana in his system and a blood-alcohol level of 0.11 — 0.03 more than the legal limit of 0.08.
Suppression unsuccessful
While in court, Watson's attorneys — Dimmer and Mark Richards — argued to suppress Watson's blood results, arguing it was not given under consent.
They were unsuccessful, however, and Racine Circuit Court Judge Mark Nielsen ruled to include Watson's blood results in the upcoming trial.
"A strategic decision was made after the judge's decision to resolve the case without trial," Dimmer said.
Watson accepted a plea deal. In April 2017, Watson agreed to plead guilty to a felony count of homicide by intoxicated use of a vehicle. In exchange, the other charges — felony counts of intoxicated use of a vehicle, great bodily harm, and two counts of first-degree recklessly endangering safety — were dismissed.
On July 6, 2017, Watson was sentenced to five years in prison and five years extended supervision. He's been in custody since Oct. 12, 2015.
'Involuntary' consent
The appeal cites State v. Blackman, a Fond du Lac case in which Adam Blackman was driving on July 22, 2013, when he struck and injured a bicyclist. Blackman did not exhibit any signs of impaired driving, but was asked for a blood test.
Blackman was read the Informing the Accused form, which stated that should he refuse the blood test, his "operating privileges will be revoked."
The Supreme Court of Wisconsin ruled that because "a driver who was not suspected of a drunk-driving offense would prevail at a refusal hearing and his operating privilege would not be revoked," Blackman's consent was coerced into providing a blood sample.
The Court of Appeals ruled that same principle applies to Watson's case. "In the case before us, the circuit court found that the law enforcement officers did not have any basis to believe that Watson had been operating while intoxicated," the Court of Appeals decision states. "Nevertheless, the officers twice informed Watson that refusing a chemical test would result in license revocation, a consequence to which Watson was not subject."
A Racine Police Department official said that the department believes its officers followed policy and procedure while investigating the crash. Now that the Court of Appeals has overturned Watson's conviction, the case will head back to the Racine County Circuit Court.