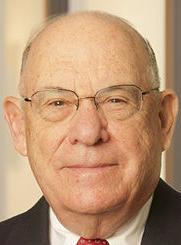 MOUNT PLEASANT — The village now officially has the final say on all new construction on Foxconn Technology Group land.
That means the village's authority applies to Foxconn officials as well as to the homeowners who are still on the land where the Foxconn Technology campus is planned.
On Tuesday, the Village Board voted 6-1 in favor of the resolution regarding the redevelopment authority for the Foxconn area in the southwest corner of the village. Trustee Gary Feest was the only board member to vote "no."
Alan Marcuvitz, the attorney working with the village on Foxconn, said the approval "is a non-discretionary housekeeping matter required by statute."
Marcuvitz quoted Wisconsin State Statute 66.1333 (6) (e), which reads, in part, that "the local legislative body shall upon the certification of the plan by the authority direct that no new construction be permitted. After this direction, no new construction may be authorized by any agencies, boards or commissions of the city in the area unless authorized by the local legislative body, including substantial remodeling or conversion or rebuilding, enlargement, or extension or major structural improvements on existing buildings, but not including ordinary maintenance or remodeling or changes necessary to continue the occupancy."
Applies to Foxconn, homes alike
Marcuvitz said future construction projects planned for the area, including those proposed by Foxconn, would have to come to the Village Board and Community Development Authority for approval before construction can begin.
"That would apply to Foxconn, that would apply to the American Transmission Company, which is planning to build a substation in that area," Marcuvitz said.
The statute also would apply to homeowners still in the area.
Feest said there are some homes in the area that, in his opinion, could be able to stay on the property if they chose to do so, but he is concerned for those homeowners who might wish to upgrade their homes.
"What we're theoretically saying is normal Joe Blow, who owns a house, can just go through the proper procedures (to obtain a building permit), but because you're in an area that we've designated (a blighted area) you can't do anything unless the Village Board OKs it," Feest said.
For example, in the past, a homeowner might build a garage by just obtaining a building permit from the village, depending on building size and required setbacks, etc. Or maybe they would just need a green light from the Plan Commission for their project, but not that of the Village Board.
Marcuvitz said that Feest summarized the resolution appropriately and added the resolution does not completely prohibit improvements from taking place.
"It doesn't make it impossible or more difficult for anyone to do anything whether it's a home, whether it's a business or farm or anything else," Marcuvitz said. "There are no exceptions to it. As I said before, the statute makes it mandatory. This is not a discretionary call."