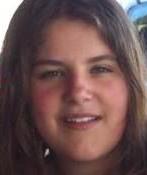 KENOSHA — Olivia Mackay may have died for her car.
In the second day of testimony in the jury trial of Daniel Tate, accused of the strangling death of 17-year-old Olivia Mackay of Kenosha, Tate's friend and co-defendant Jamari Cook took the stand in Kenosha County Circuit Court.
Cook, 18, was originally charged with first-degree homicide as a party to the crime along with Tate. He is cooperating with the prosecution and testified against Tate, answering questions about what led up to Mackay's death on July 23, 2017, and what happened afterward.
In the past, prosecutors have said that Cook told investigators Tate killed Mackay on the beach at Kenosha's Pennoyer Park, strangling her without warning. Cook then helped him dispose of her body off Louis Sorenson Road in Mount Pleasant.
"Did the defendant tell you why he ended her life?" Kenosha County District Attorney Michael Graveley asked.
"For the car," Cook answered.
Close pals
According to Cook, he and Tate, 20, both of Kenosha, were best friends, spending time together nearly every day. They each had precarious home lives, both spending time with a rotating collection of family and friends, or sometimes sleeping in cars or on porches. "I didn't trust many people. I trusted him," Cook said.
Cook said the day Mackay died, he had originally been planning to stay at a girlfriend's house. After an argument, he left and found Tate sitting on his grandmother's porch in the 4600 block of Sheridan Road.
"He said he was going to hang out with a girl," Cook testified. "I asked him if it was OK if I hung out with him, because I didn't want to go back to (Cook's girlfriend's) house."
Tate and Mackay had initially connected through a dating app called MeetMe, but had not met in person. According to Cook, Tate sent a message to Mackay on Facebook to ask if she minded if Cook came along. She said she did not. About 15 minutes later, Cook said, Mackay drove up in her car, a silver sedan.
According to Cook, he did not know Mackay. "I asked her what school she went to and she said Indian Trail (High School)," Cook said, and he realized he had been in class with her there.
In the car, Cook said, all three were quiet. They drove to the Racine lakefront without stopping anywhere or getting out of the car, Cook said, then turned back toward Kenosha.
"Danny said someone who owed him money was going to be at the bandshell" at Pennoyer Park, Cook said, so they went to the park and parked. "He said we were going to wait by the lake. We walked out toward the water, the three of us," Cook said.
According to Cook, he walked away while Tate and Mackay were talking. He said he looked back and "Danny was standing behind Olivia — he had her in a chokehold."
Cook, speaking in a quiet, monotone, expressionless voice, said he at first looked away, then looked back to watch Tate choke Mackay from behind, then hold her underwater with his knee on her back, then use a piece of fabric, possibly a sweatshirt, to choke her from behind. In all, from his telling, it took about 15 minutes.
"When you are seeing this occurring, what are you doing?" Graveley asked.
"Nothing," Cook responded
"Why did you do nothing?" he was asked.
"I was confused. I was in shock," he testified.
When Mackay was dead, Cook said, Tate dragged her by her hair from the sand, then moved her car closer to the body. "He asked for help," Cook said. "I grabbed her legs."
"Why would you help put Olivia's body in the trunk?" Graveley asked.
"I was trying to help Danny," Cook answered.
According to Cook, Tate had a backpack with him and there were surgical gloves and garbage bags inside. Cook said he drove the car to Mount Pleasant, taking the route Tate told him to take. Along the way, they threw Mackay's phone out the window along Green Bay Road (Highway 31). Cook helped Tate put garbage bags over Mackay's legs and head. He helped him dump the body in the brush on the dark rural road.
The entire time, Cook said, he only asked Tate twice why Mackay was killed. He said Tate had talked with him in the weeks before the murder about stealing cars to raise money. He said the car was the only explanation Tate gave for what he said he saw him do. "We were going to flip the car," he said.
Later, Cook said they tried to sell the car to someone who declined. Cook drove the car the day after the murder. In the end, the car was parked on a street by Kennedy Park, where it was found by Mackay's family the same day a couple on an ATV found Mackay's body on Louis Sorenson Road.
Cook to be targeted
The defense indicated in the opening arguments that they would seek to prove that Cook had as much opportunity and motive to kill Mackay. In cross-examining Cook, defense attorney Carl Johnson pointed out the inconsistencies in Cook's statements to police, and changes in his story over a series of interviews.
Johnson asked whether Cook knew that one of his fingerprints was on one of the garbage bags found on Mackay's body. "At some point you were made aware that one of your fingerprints was on the bag, but Daniel Tate's were not, is that correct?" Johnson asked. "That's correct," Cook answered.
Cook agreed when Johnson asked him if Cook sometimes used Tate's phone. Johnson also showed a series of Facebook messages in which Cook was answering someone using Tate's Facebook account.
Johnson asked Cook about his telling of Mackay's murder, that he watched it happen but did nothing to stop it, to prevent her death. "I do think about it, yes," Cook answered.
"But at the time you didn't think, 'I can stop this from happening?'" Johnson asked.
"I did not," Cook answered.
"You thought if she got up, you'd both go to jail, correct?" Johnson asked.
"No, that's not what I meant," Cook answered.
Johnson also sought to cast doubt on Cook's testimony because of his cooperation with the prosecution when his own case is pending. Cook was frank that he hoped his testimony would be helpful.
"You want to help the state to save yourself, right?" Johnson asked.
"Yes, sir," Cook answered.
The trial is scheduled to continue today.