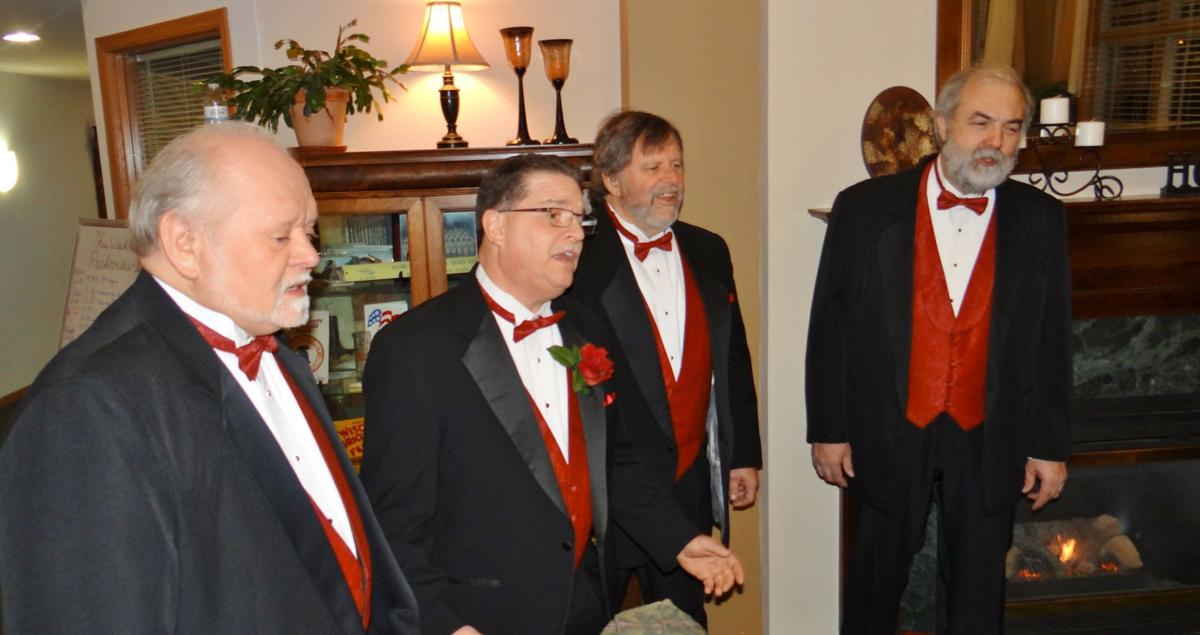 RACINE — The Racine Dairy Statesmen men's a capella chorus has two open house/guest nights planned at 7 p.m. on consecutive Tuesdays, July 11 and 18, at Preservation Hall, 740 Lake Ave. Men from throughout southeast Wisconsin are invited to stop in and share a song with the group. No obligation is required and refreshments will be served.
The chorus also recently announced its new musical director, Steven Joyal of West Allis. 
Joyal comes to the Dairy Statesmen with a bachelor of music education degree in voice and piano from the University of Wisconsin-Eau Claire and a master of music degree in choral conducting from the Wisconsin Conservatory of Music in Milwaukee.
He also serves as the conductor of the Milwaukee Liederkranz, a German male chorus which he has led for 17 years, and is founder and director of the local chamber choir Canticum Novum.
Under Joyal's leadership, the Milwaukee Liederkranz has won eight state Kommers championships. And, when the Dairy Statesmen competed under his direction at the Divisional Contest on May 7, they qualified to compete at the district convention in Rochester, Minn., where they will compete against choruses with more than 100 voices.
Joyal said he is eager to get the Dairy Statesmen chorus growing again.
The Dairy Statesmen chorus was founded in 1943 as a nonprofit organization and a chapter of what was then the Society for the Preservation and Encouragement of Barbershop Singing in America (now the Barbershop Harmony Society). The men's chorus, which has been entertaining Racine for more than 70 years, is now looking for new members and new groups to entertain.
Both the chorus and its quartets frequently appear at community organization events to entertain, promote the arts and help worthy causes. Through the years, they have performed with the Racine Symphony, Racine Municipal Band and at school choral festivals and church festivals.
The Dairy Statesmen meet every at 7 p.m. Tuesday at Preservation Hall. For more information, call Bill Linnenkohl at 262-498-4955.