MINERAL POINT — The brick building, with its mosaic floor entryway and intricate woodwork at the top of High Street hasn't always been this accessible.
But over the past three years art has provided an avenue for visitors to get a look inside the Mineral Point Masonic Lodge, home to a majestic hall with high ceilings, hardwood floors and a long history.
In turn, the Freemasons are supporting the artists who make up a pretty good share of the community that was founded on lead but is now one of the state's prime tourist destinations for history and art lovers.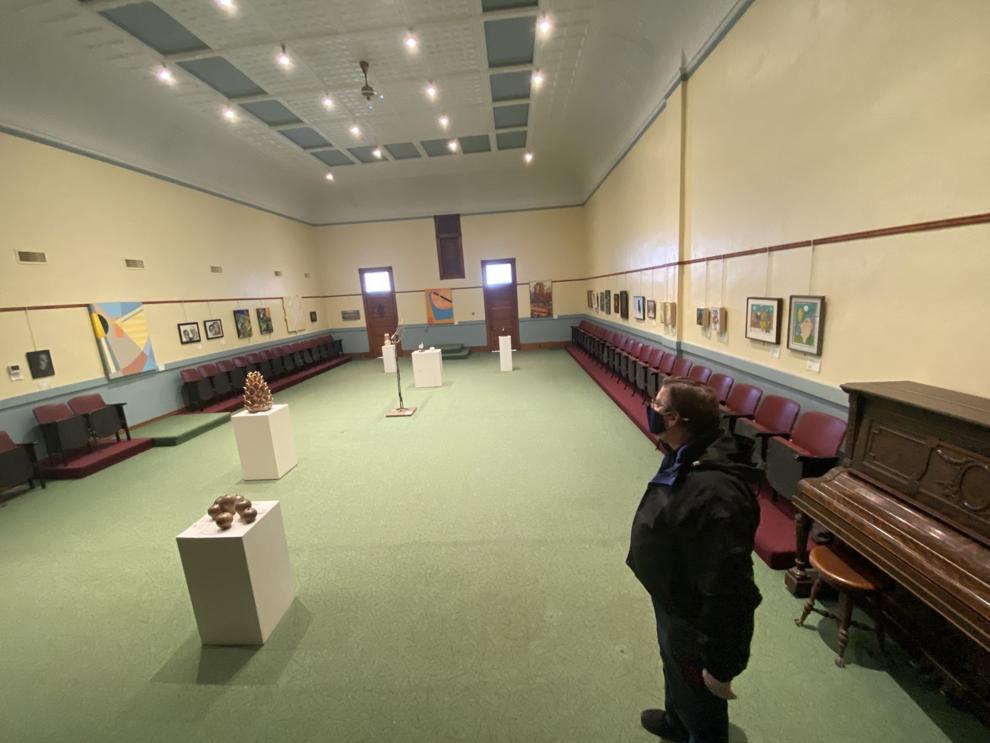 For the second straight year, Arts Mineral Point is holding its Member Art Show in the lodge that was built in two sections, the first in 1897, the second in 1908. The sixth annual show, scheduled for this Saturday from 11 a.m. to 4 p.m., Sunday from 11 a.m. to 3 p.m. and on Feb. 13 from 2 p.m. to 6 p.m., is a way to bring artists together and draw more people to the city at a time when traffic to the downtown is slower, even when there's not a pandemic.
"It started out literally as a little get together on a weekend in the last weekend of January when nothing is going on in Mineral Point to get together and show each other new work and to have a few drinks," said said Ried Knapp, board president of Arts Mineral Point. "It started more as a social interaction."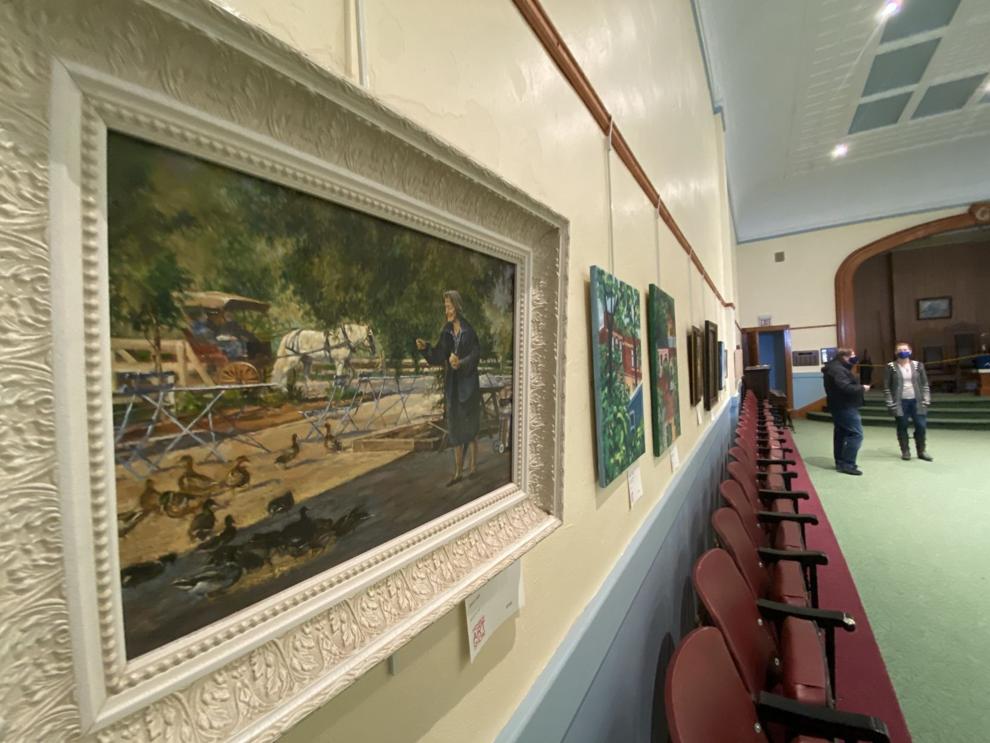 Only now it's a five-day event (it opened last weekend) held over three weekends. Besides the art show the event includes a sale of picture frames that have been donated by community members with the proceeds going to Arts Mineral Point.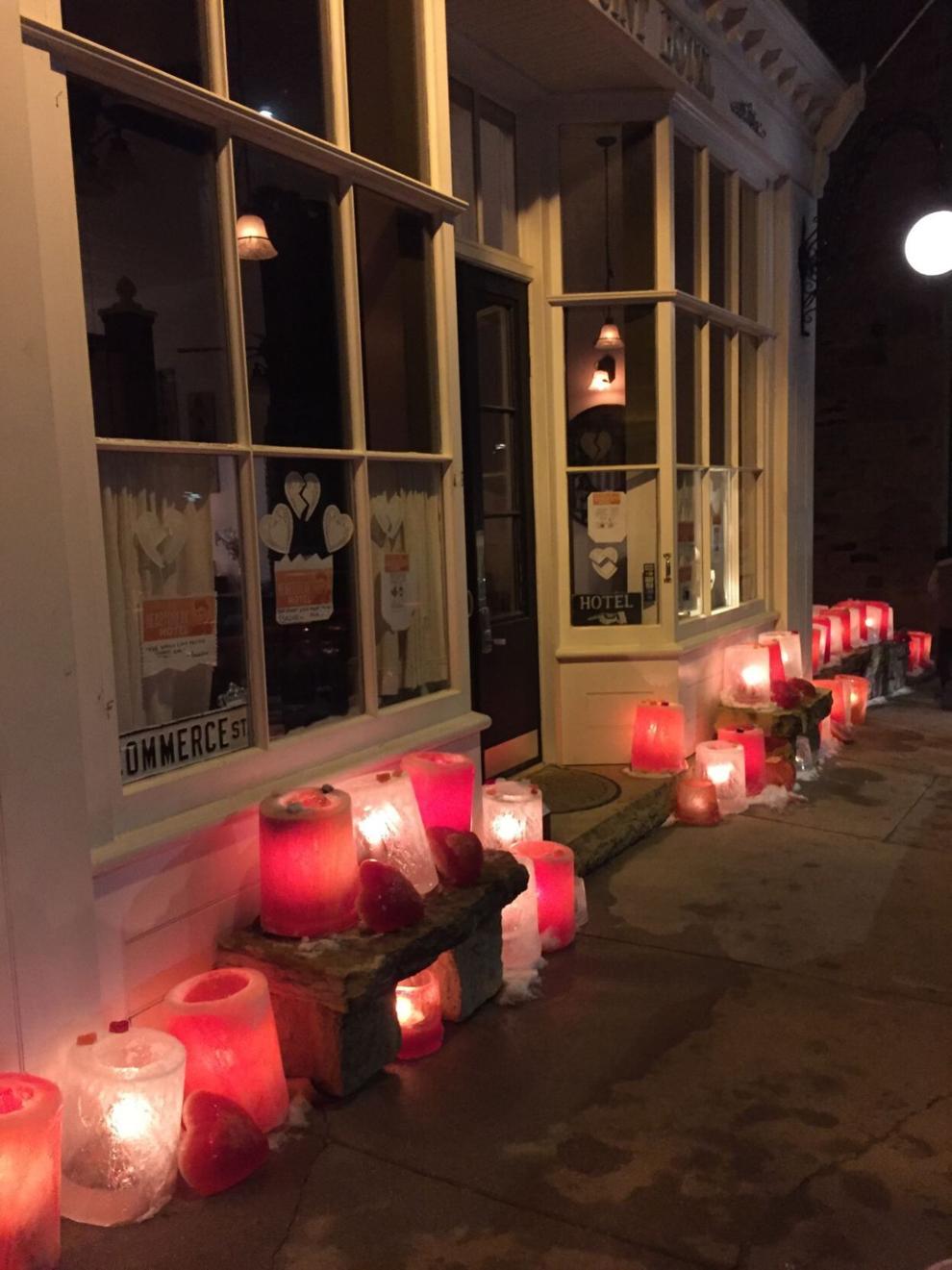 On Valentine's Day weekend, the art show coincides with the fourth annual Mineral Point Ice Lantern Festival in which lanterns, made of ice but in many forms and colors and powered by a single candle, illuminate the city's downtown. Proceeds benefit Arts Mineral Point and the art departments in the Mineral Point School District.
Like the art show, the ice lanterns are designed to draw to the Iowa County city visitors who can then peruse the galleries and shops and take in the historic buildings that line virtually every street. However, Pendarvis, the state historic site that pays homage to Cornish culture, remains closed due to the pandemic.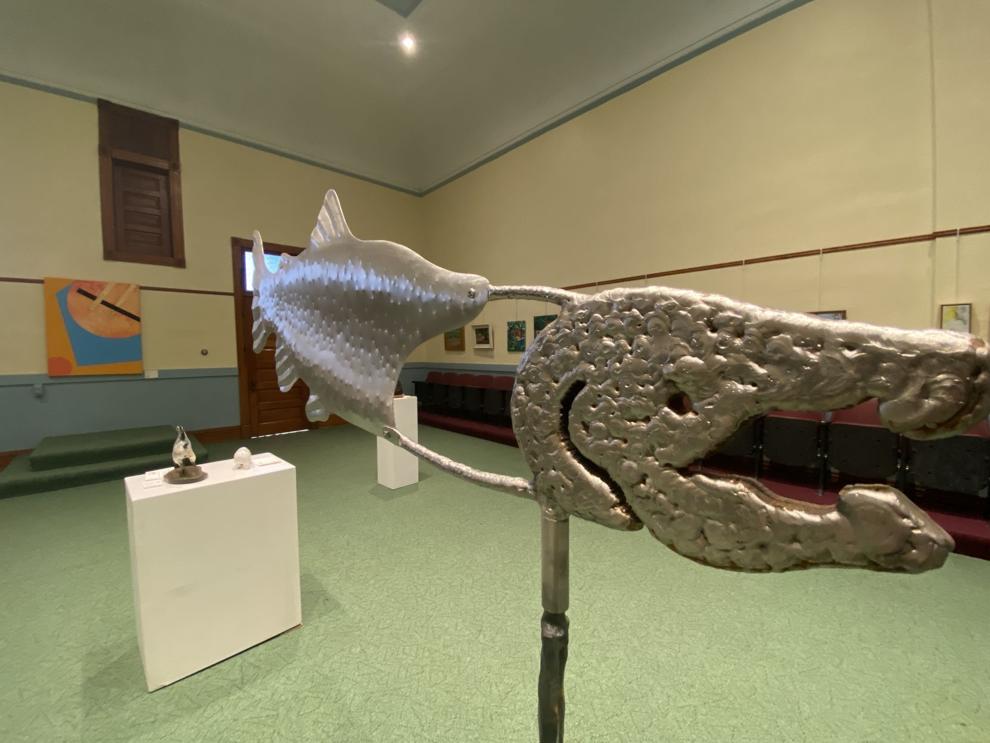 In 2018, the lodge was used to show off the work of artists in Paint the Point, a plein air (outdoor) painting competition that will celebrate its eighth year this August.
This year's Arts Mineral Point Member Art Show occupies the same space and includes paintings, sculptures and works of metal and clay from 20 artists, many of whom have struggled over the past year as their galleries closed for months at a time, crowds were limited and masks required. There's even a clay wall piece of a nude man for $325 from the late Bruce Howdle who died in 2018 but in 1983 transformed the former Globe Hotel on Commerce Street into a clay and ceramics studio.
Howdle's work is spread around the world and can be found in homes, public institutions and commercial buildings. After his death at the age of 72, his studio was transformed into the Globe Clay Center by twin sisters Katie and Joelle White, who became assistants to Howdle in 2017. His remaining work is still for sale in their studio and Howdle's wife, Sue, continues to live in an apartment above.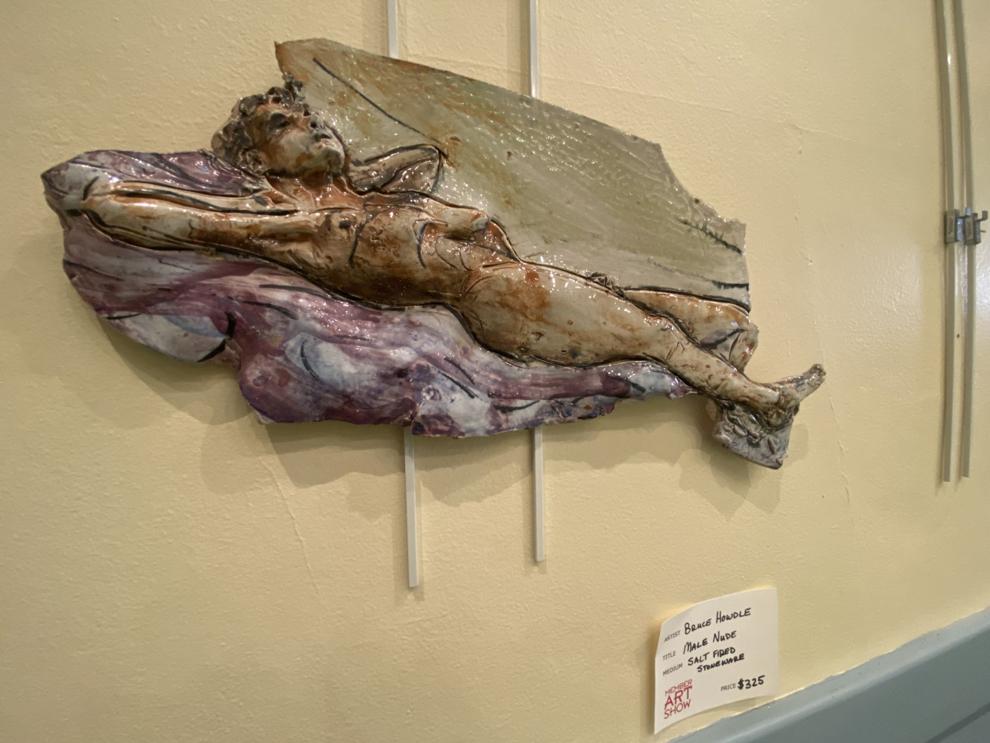 However, walk-in business to the Globe Clay Center was off limits for three months at the onset of the pandemic.
"It's been hard but it just made us reevaluate our business and everything. We worked on our on-line sales more," Katie White said. "We had big plans for the year but we're just kind of taking it as it goes. (The Member Art Show) just brings everybody together because everybody's just relying on their own traffic coming into their own galleries and some people don't have gallery space on High Street so it really does help to get everybody right here on the main drag."
Member artists include a wide range of ages, talents and mediums.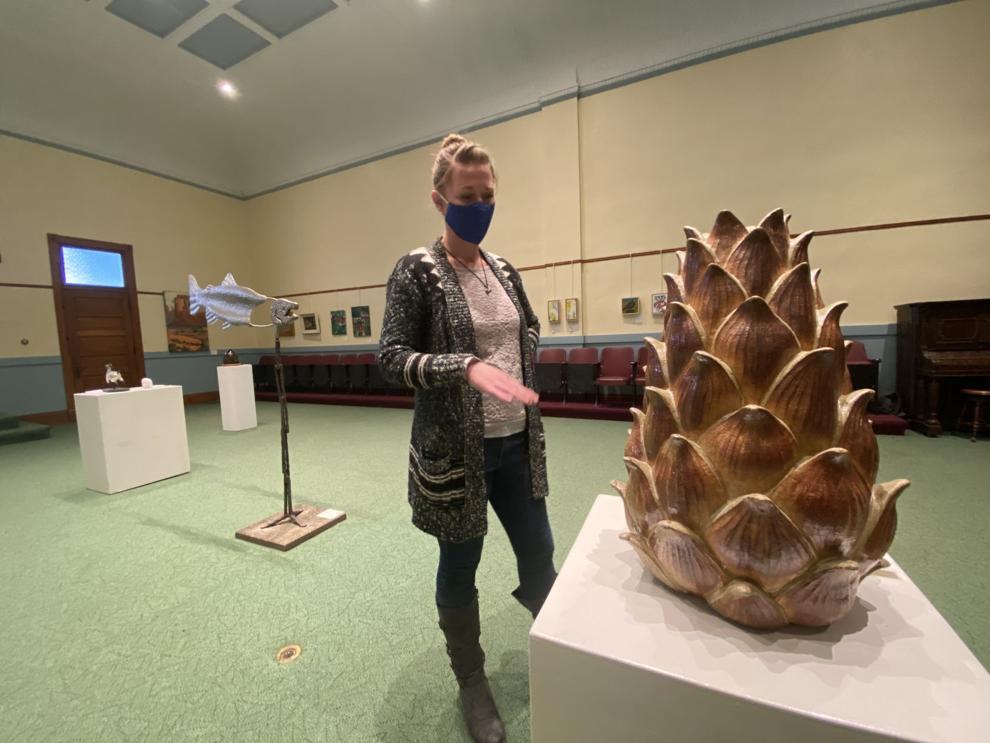 Gerald Glaeve of Mineral Point has submitted water color and acrylic work on Arches paper, a historic brand of air-dried paper popular with artists who paint, draw and write. One of Glaeve's pieces is titled "Luna and the Yellow Bird" and another, "Park Bench Gossip."
Lois Hall, who has a studio in the Arts Mineral Point Cannery Incubator, submitted a painting of two horses running through the snow and another, titled "Redemption," of a snow-covered woods and fence at Mineral Point's Merry Christmas Mine, home to walking trails and a prairie. The painting was most recently seen on the cover of the Voice of the River Valley, a Spring Green publication that celebrates the Driftless Area's arts scene. Hall told the Voice that her husband was the inspiration for the painting.
"He has been very sedentary and really needed this place to get him moving," Hall said. "Now we walk together. His chance at redemption, I guess."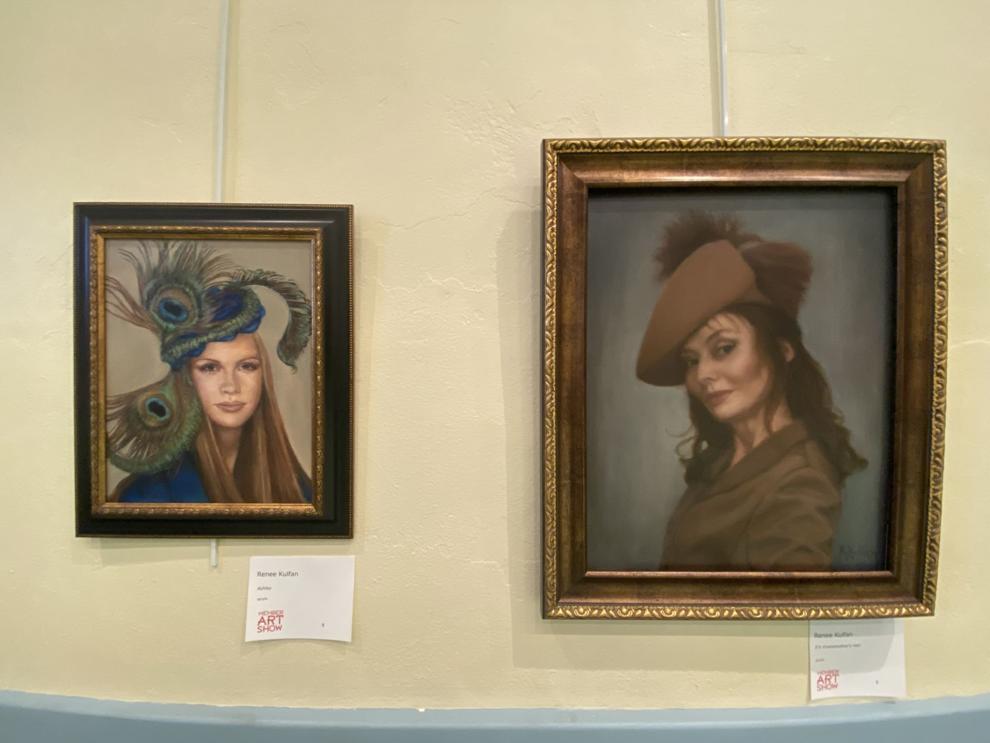 Larry Schultz of Milton, a prolific painter of cows, has a painting of a herd of calves for $650 but another of a woman who appears to be feeding ducks in a city park. Renee Klufan has paintings of stylish women in hats while a silver weather vane in the shape of a salmon serves as a centerpiece to the art show. The $1,200 fish is the kinetic wind-powered metal work of Evan Lewis, who has done much larger public pieces all over the world.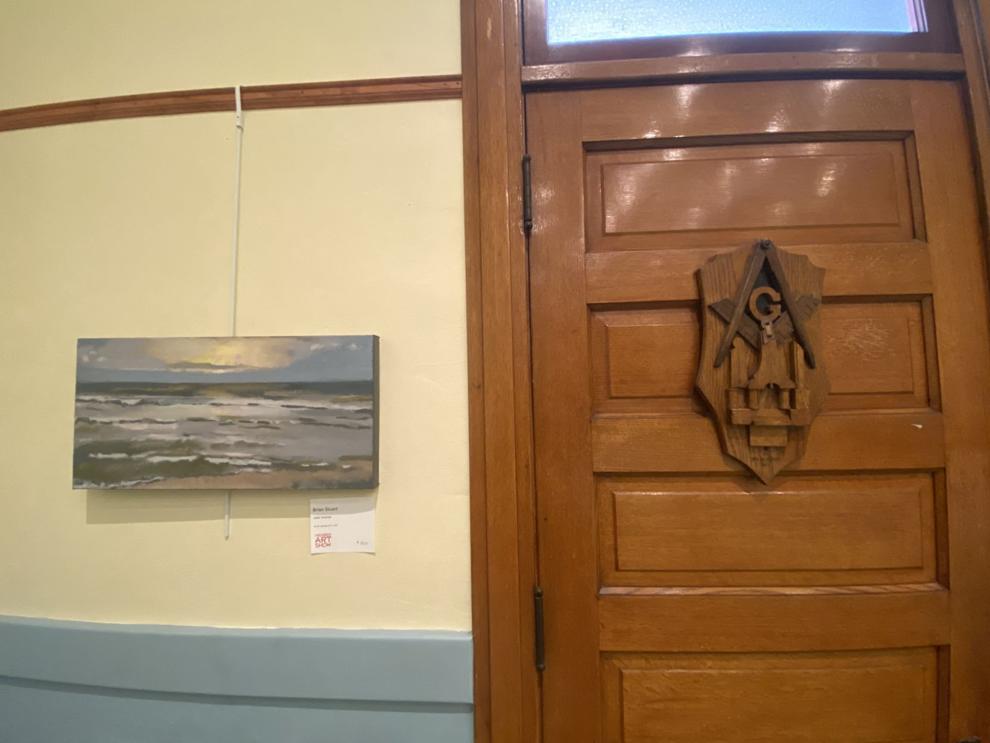 "Mineral Point has this rich legacy of the arts and we have no shortage of artists. We have part timers, retired artists, artists that are in the twilight of their career, it really runs the gamut," said Knapp, who, along with his wife Kathy Knapp, owns Wantoot Modern American Art and Craft, a gallery just a block away from the lodge. "For a public gallery space (the lodge) is a great location. We're thrilled with it because it's hard to find a big open space like this."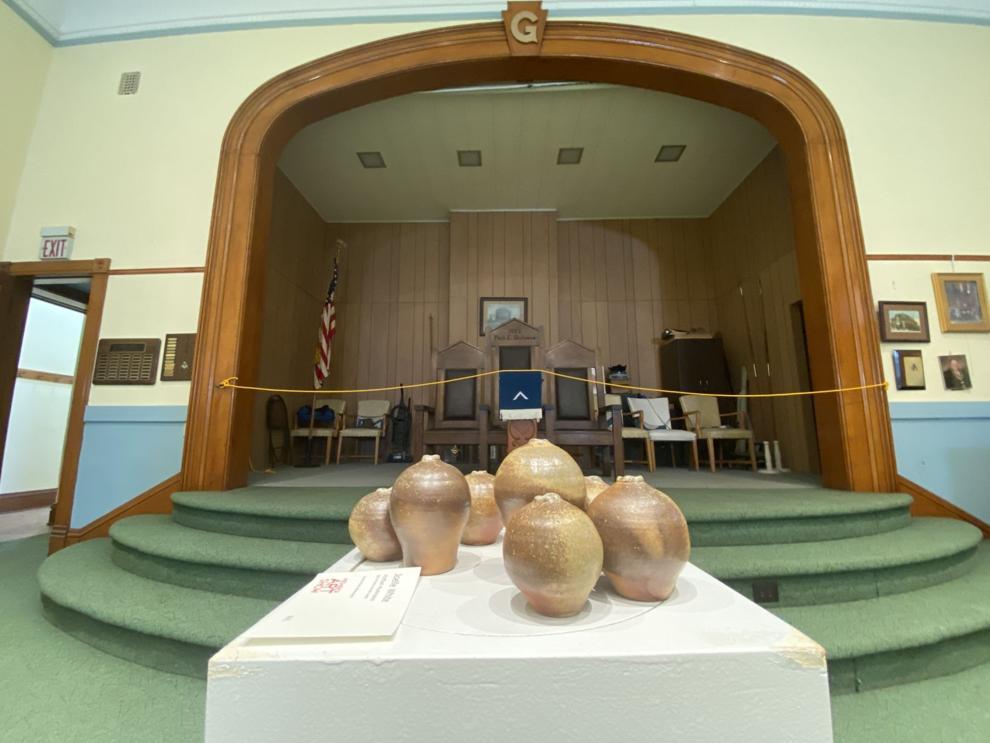 For the White sisters, the show allows them to pair their work with other artists in the community. Joelle White's work includes ceramic vases that resemble softball-sized puff balls. Katie White used a wood-fired outdoor kiln to create larger vases, one that takes on the appearance of a two-foot tall pine cone. It's one of the largest pieces ever done by White, who used a potter's wheel but coiled the clay to build the vase before turning it in stages. It took her three days. And, like another one of her vases in the show, wood ash from the 2,200 degree kiln was used to help create a unique finish.
"You don't know really what it's going to look like until it comes out the kiln. You kind of have a general idea but there's a lot of factors that go into it," White said, referring to the types of clay and wood used and the position of the vase in the kiln. "There's a lot of factors so everything is kind of one of a kind. You really can't recreate it entirely."
Photos: Arts Mineral Point Member Art Show
Arts Mineral Point Member Art Show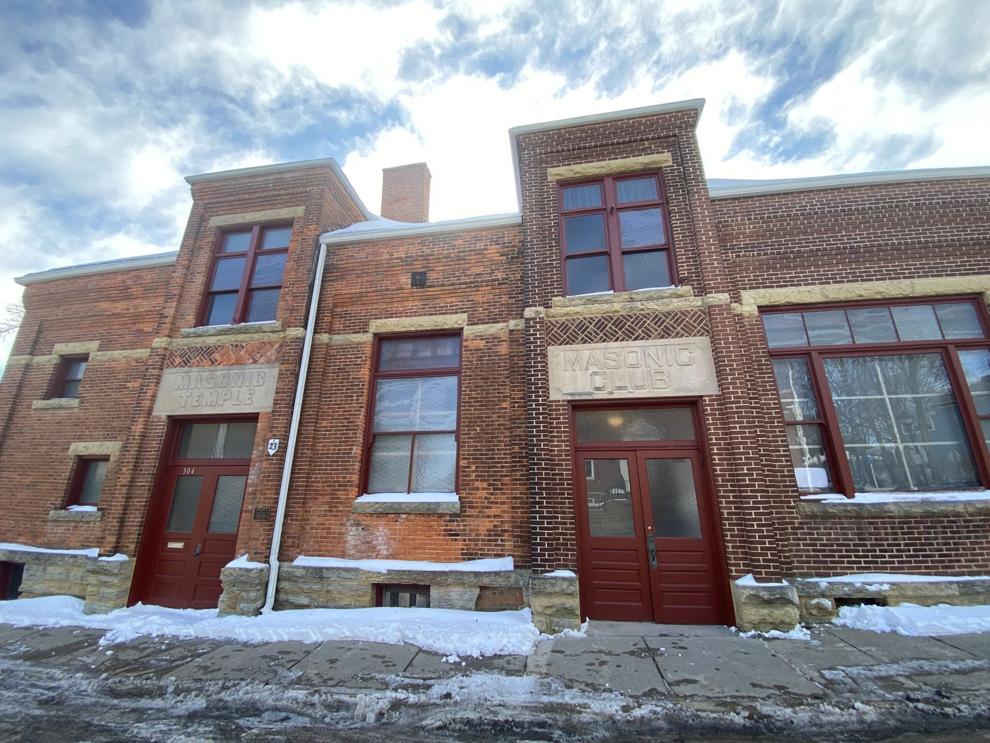 Arts Mineral Point Member Art Show
Arts Mineral Point Member Art Show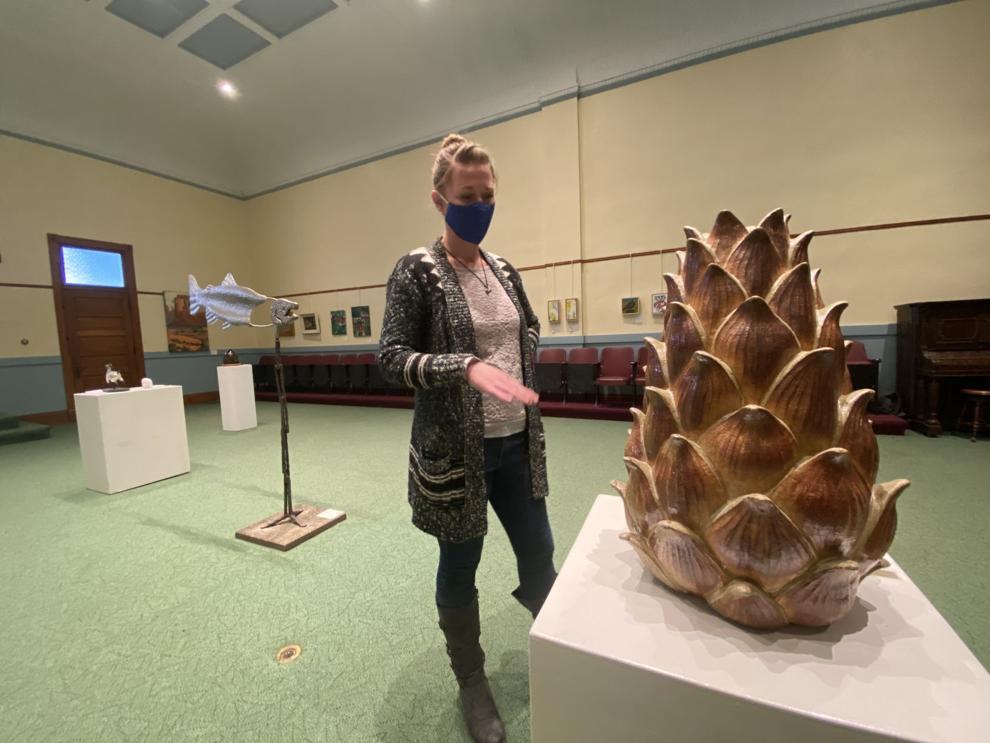 Arts Mineral Point Member Art Show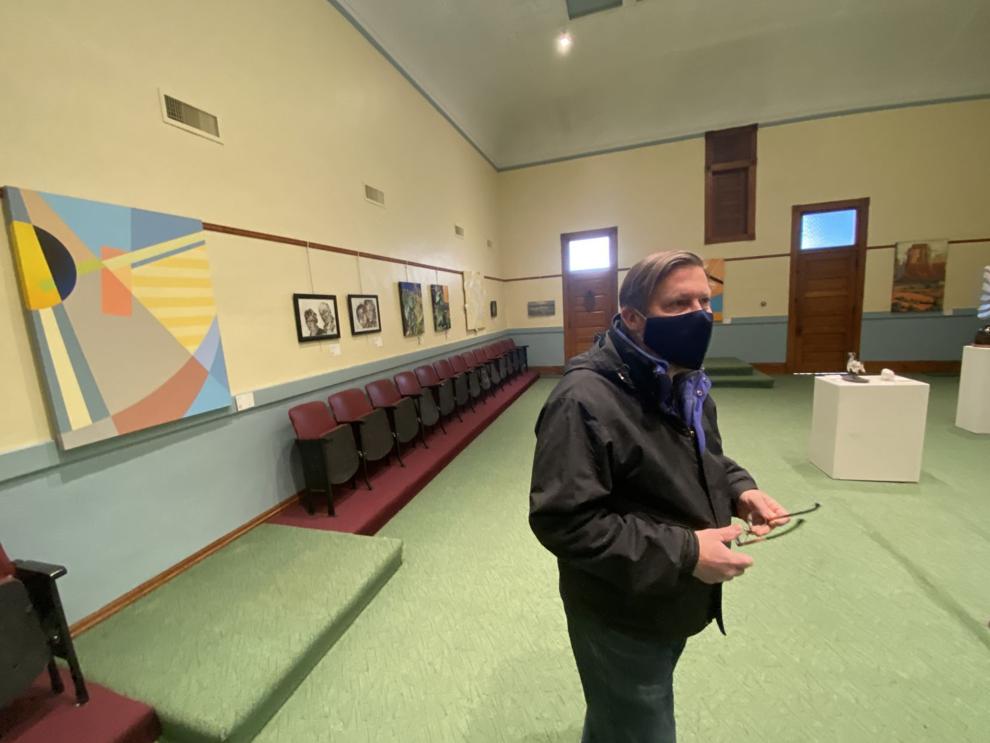 Arts Mineral Point Member Art Show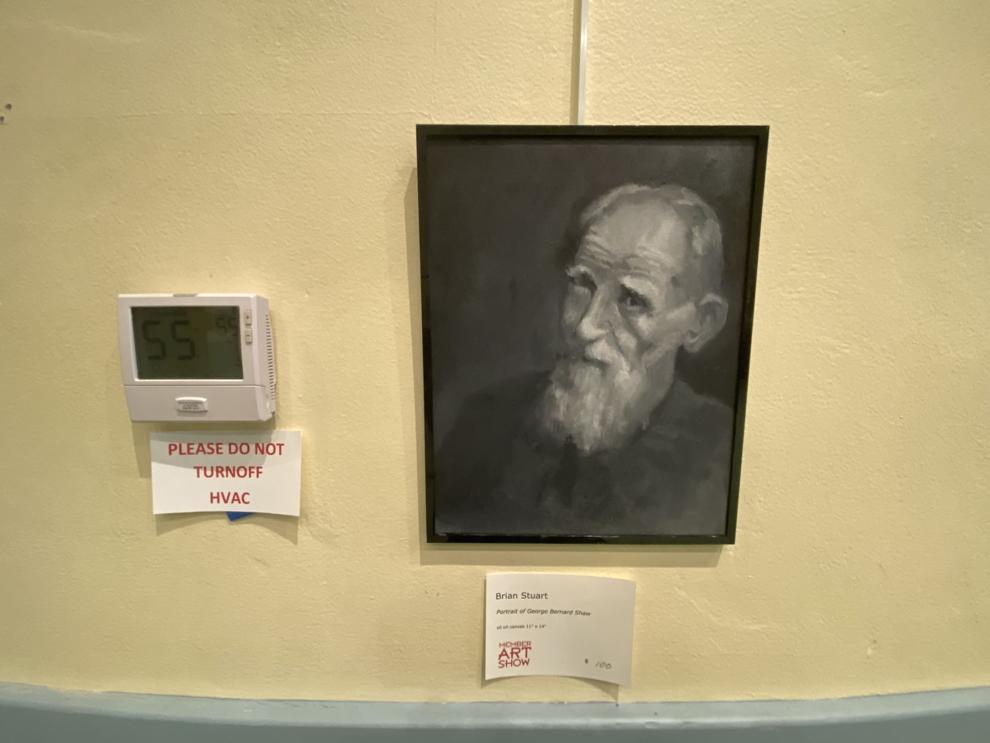 Arts Mineral Point Member Art Show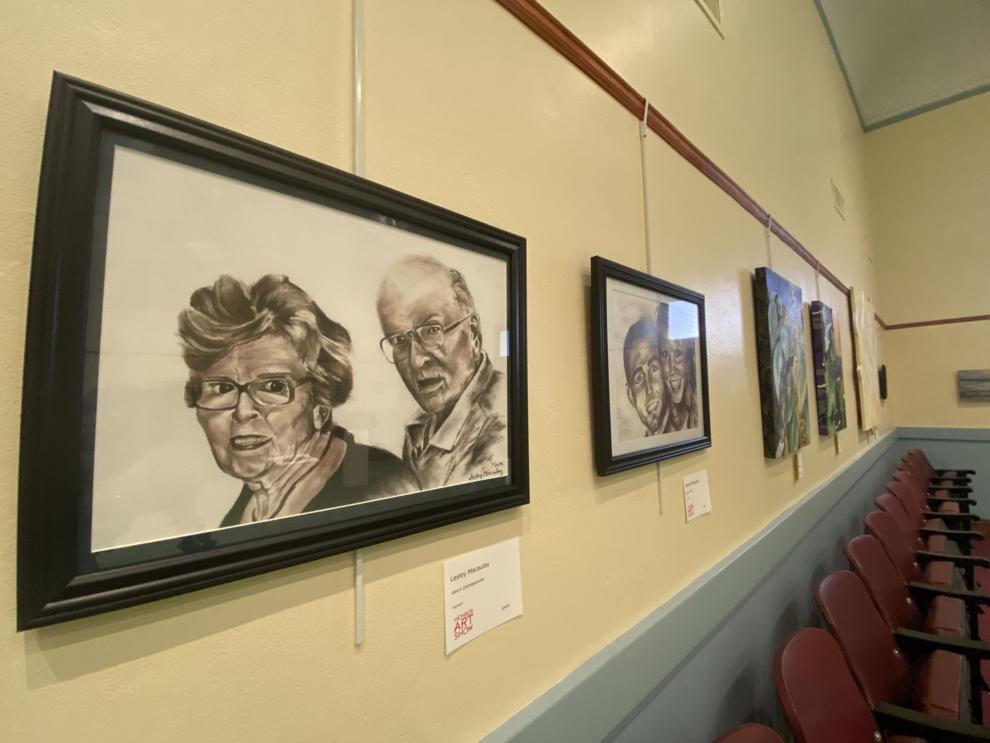 Arts Mineral Point Member Art Show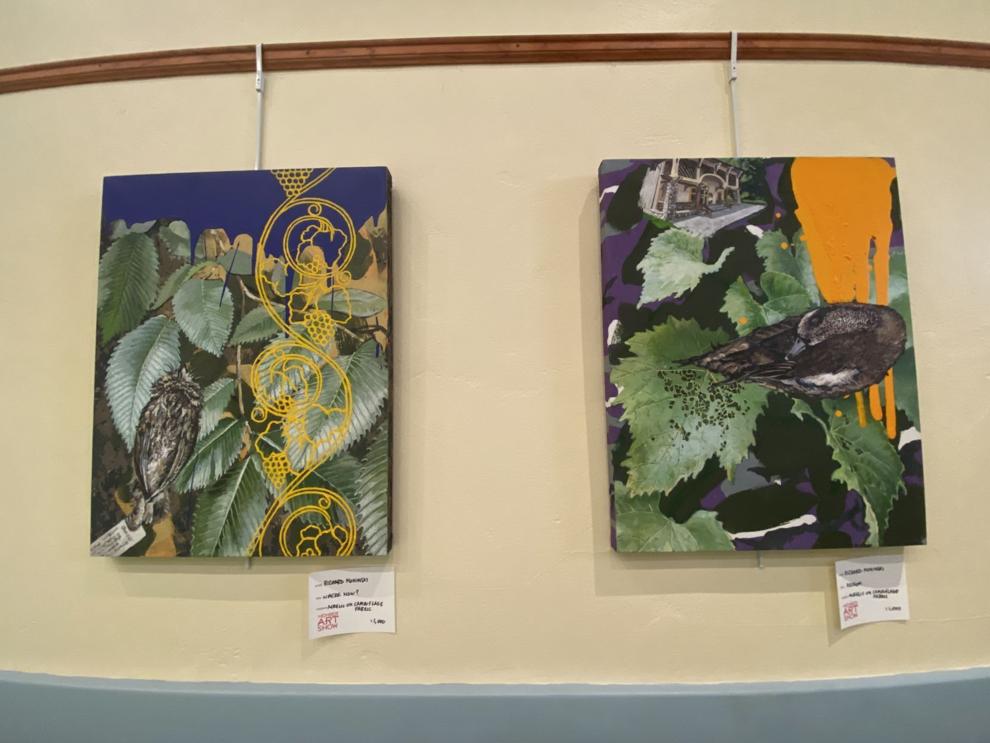 Arts Mineral Point Member Art Show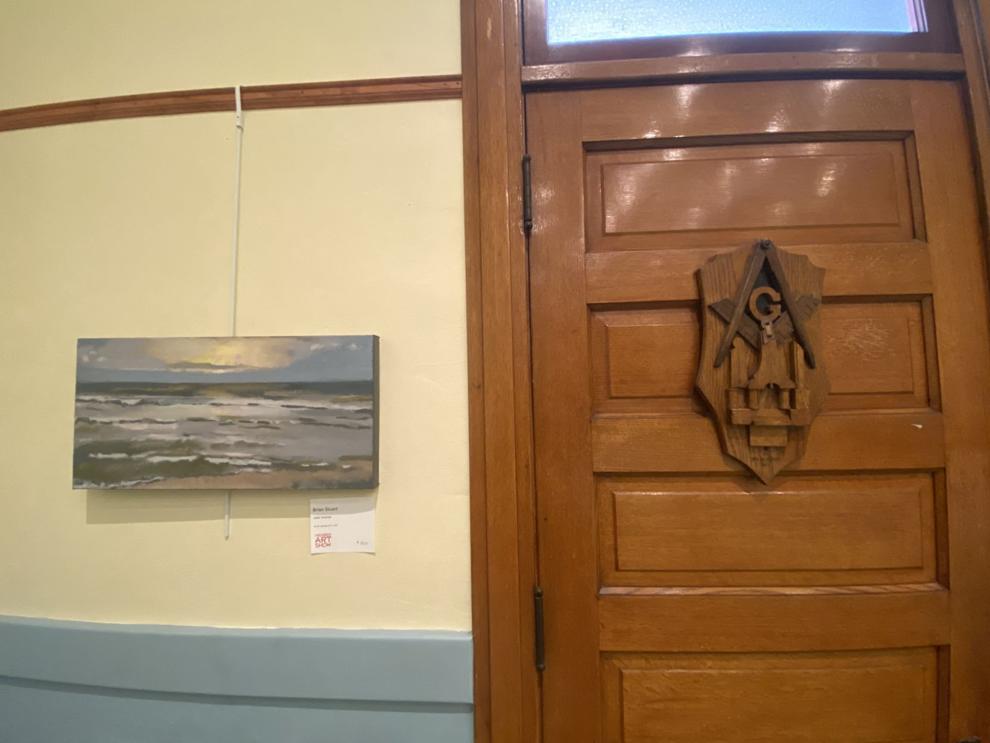 Arts Mineral Point Member Art Show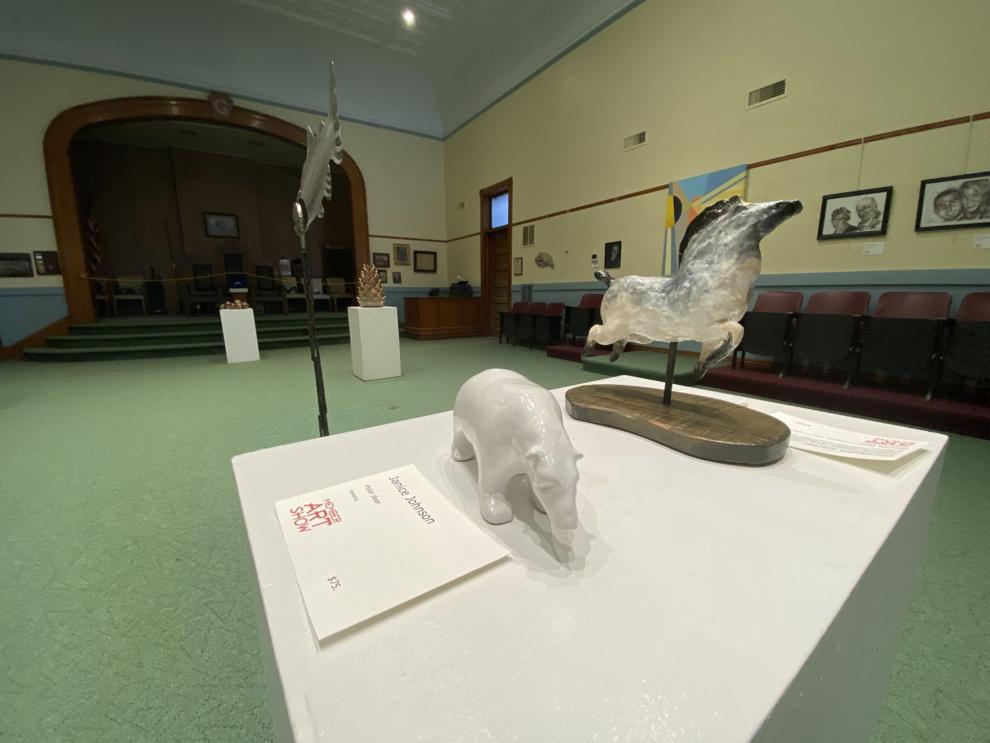 Arts Mineral Point Member Art Show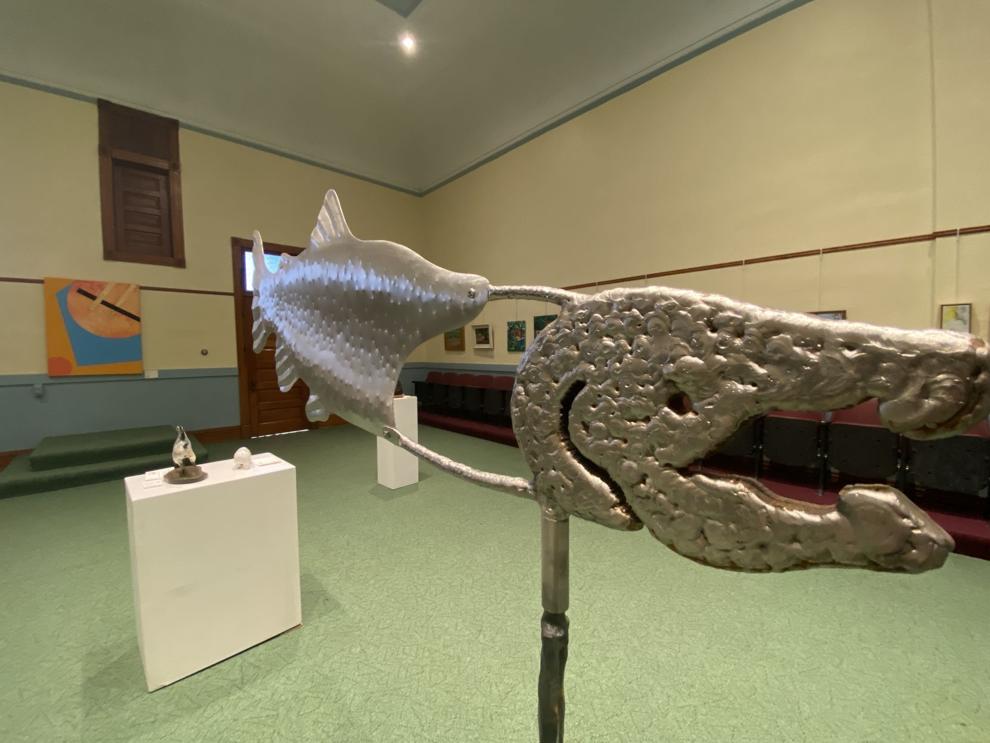 Arts Mineral Point Member Art Show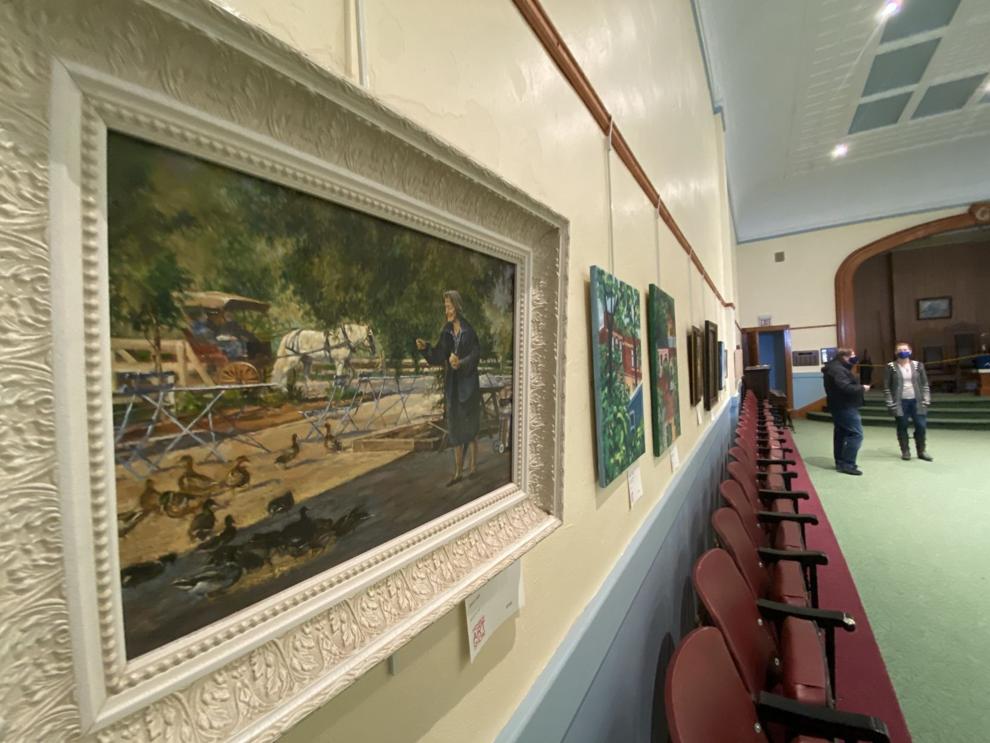 Arts Mineral Point Member Art Show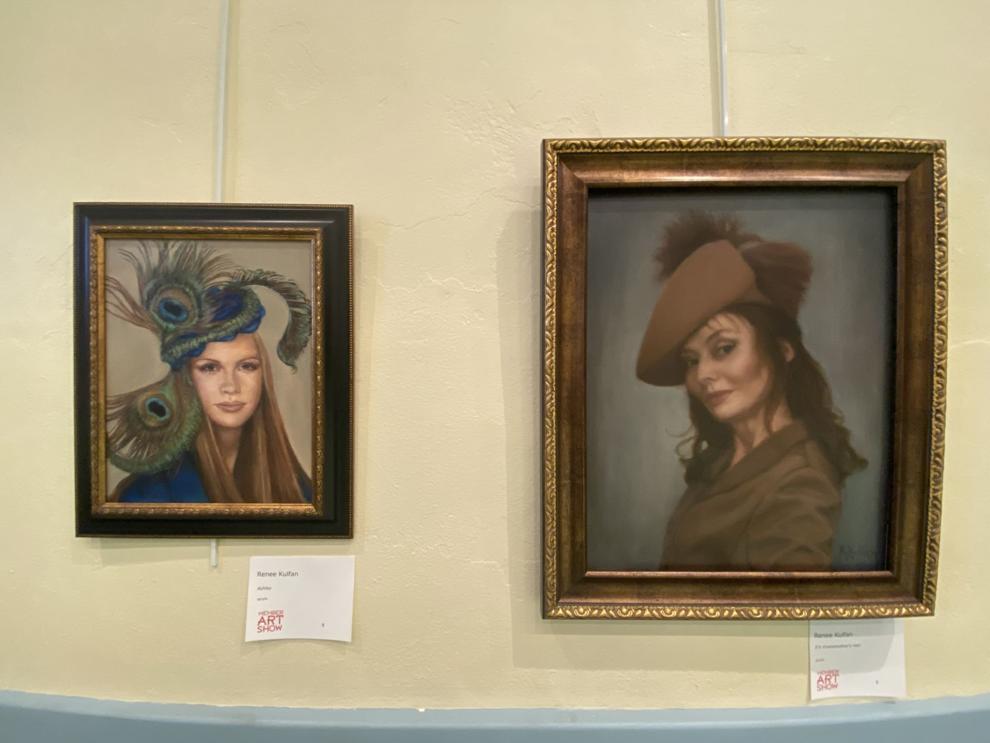 Arts Mineral Point Member Art Show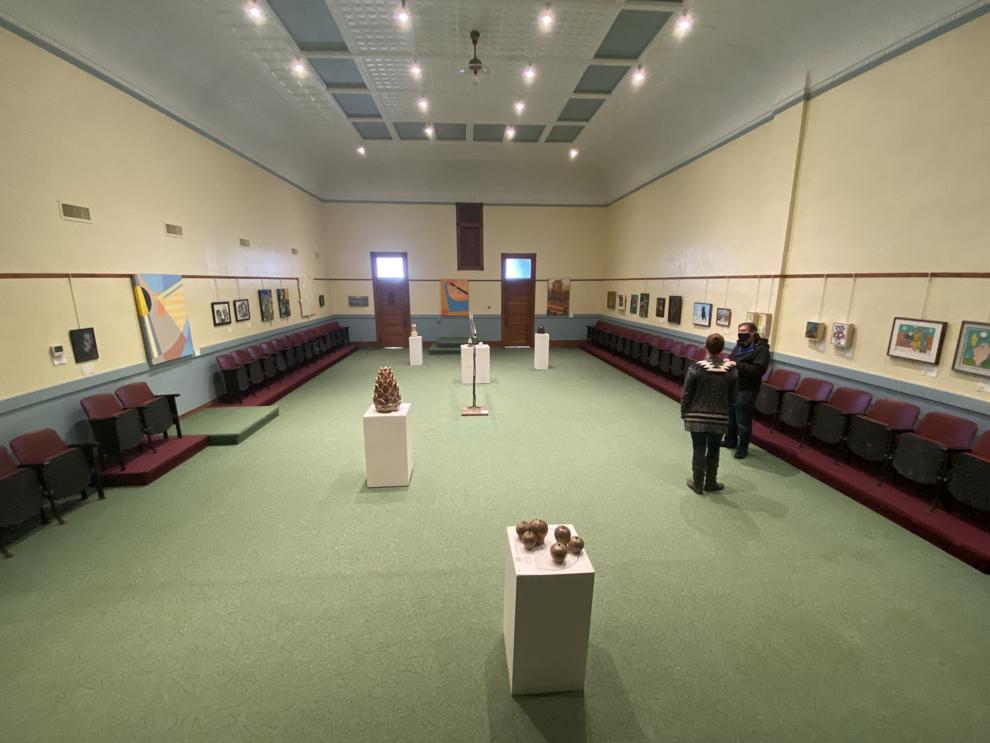 Arts Mineral Point Member Art Show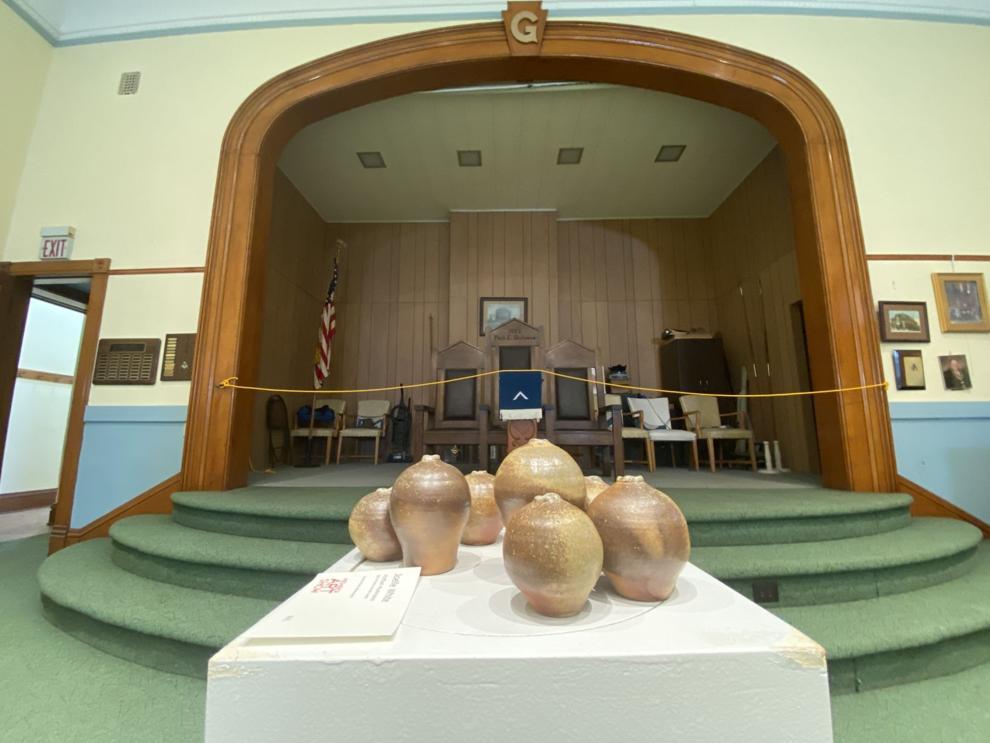 Arts Mineral Point Member Art Show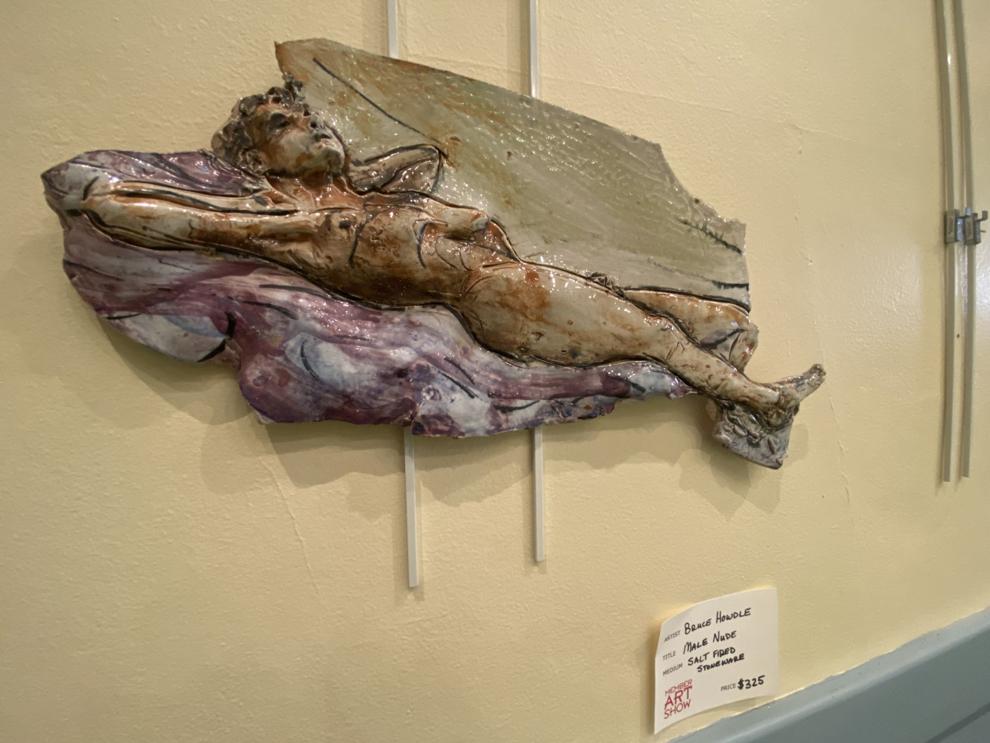 Arts Mineral Point Member Art Show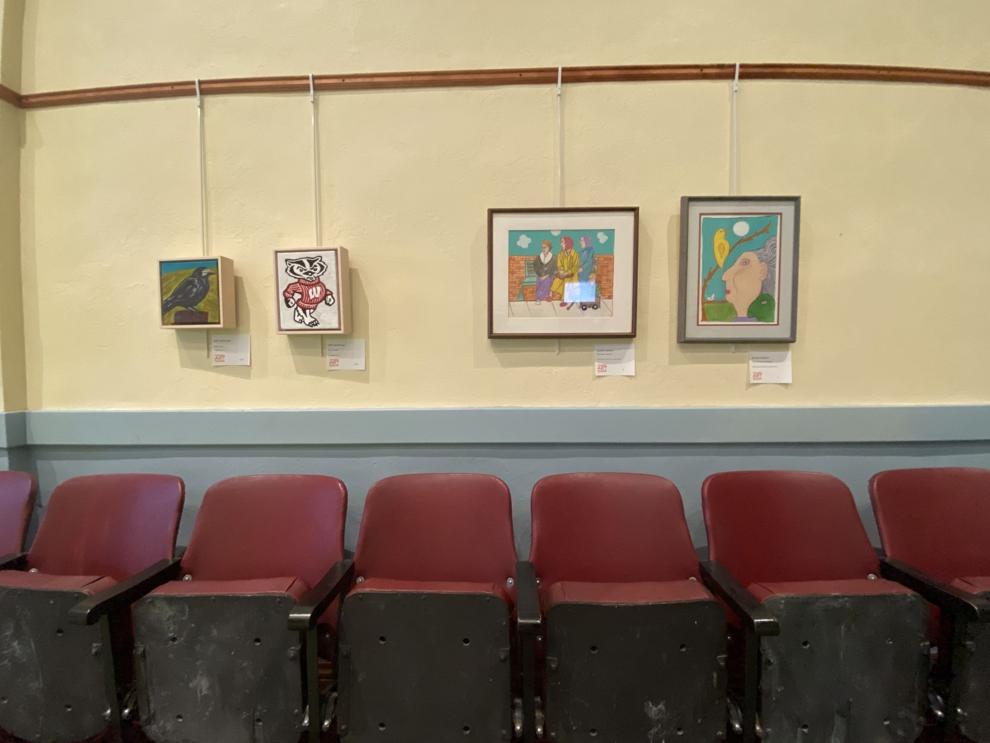 Arts Mineral Point Member Art Show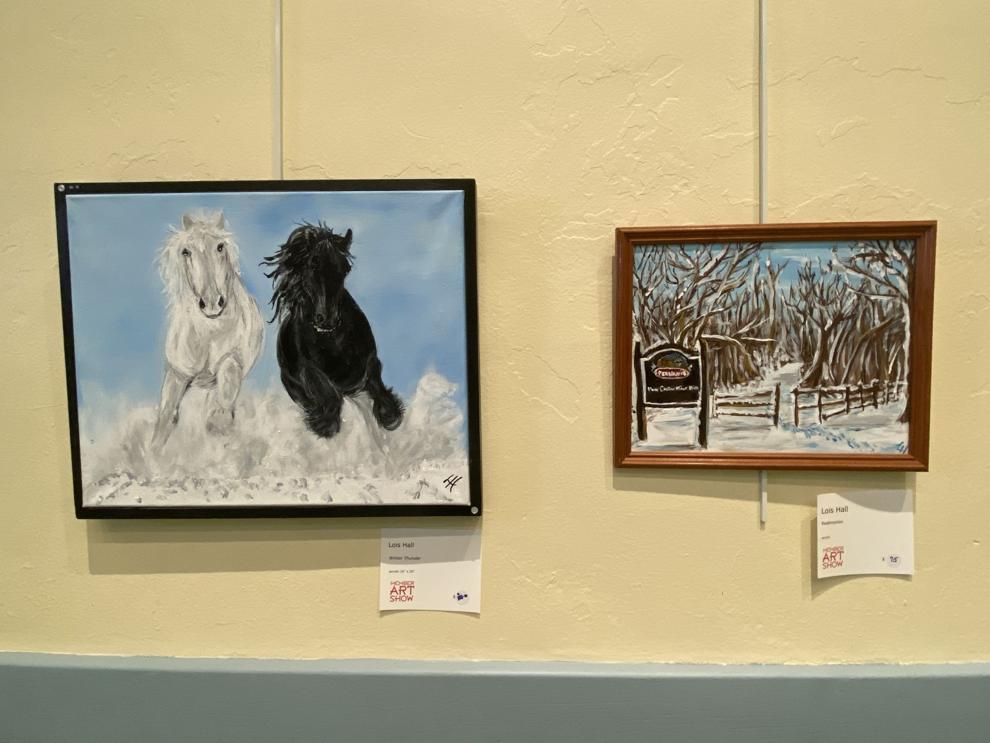 Arts Mineral Point Member Art Show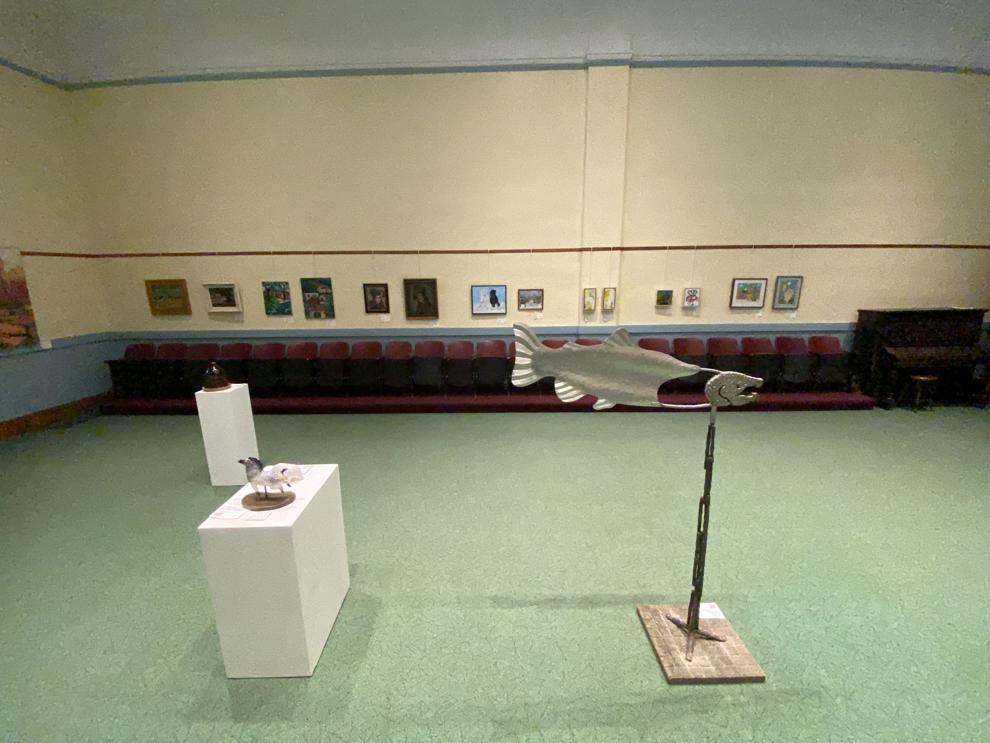 Arts Mineral Point Member Art Show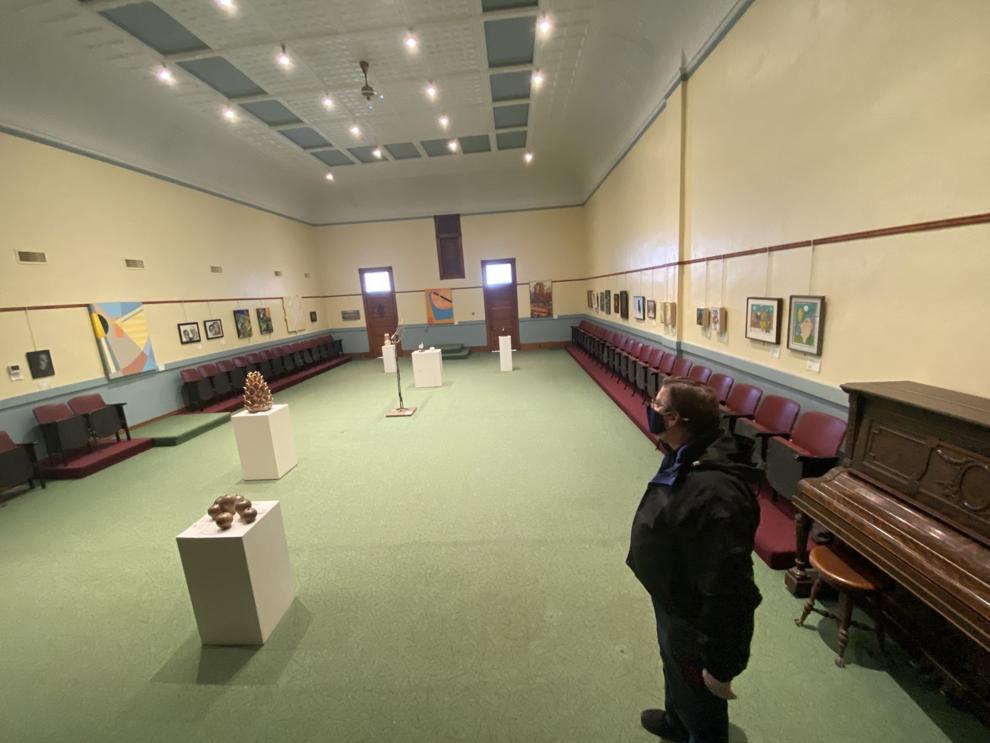 Arts Mineral Point Member Art Show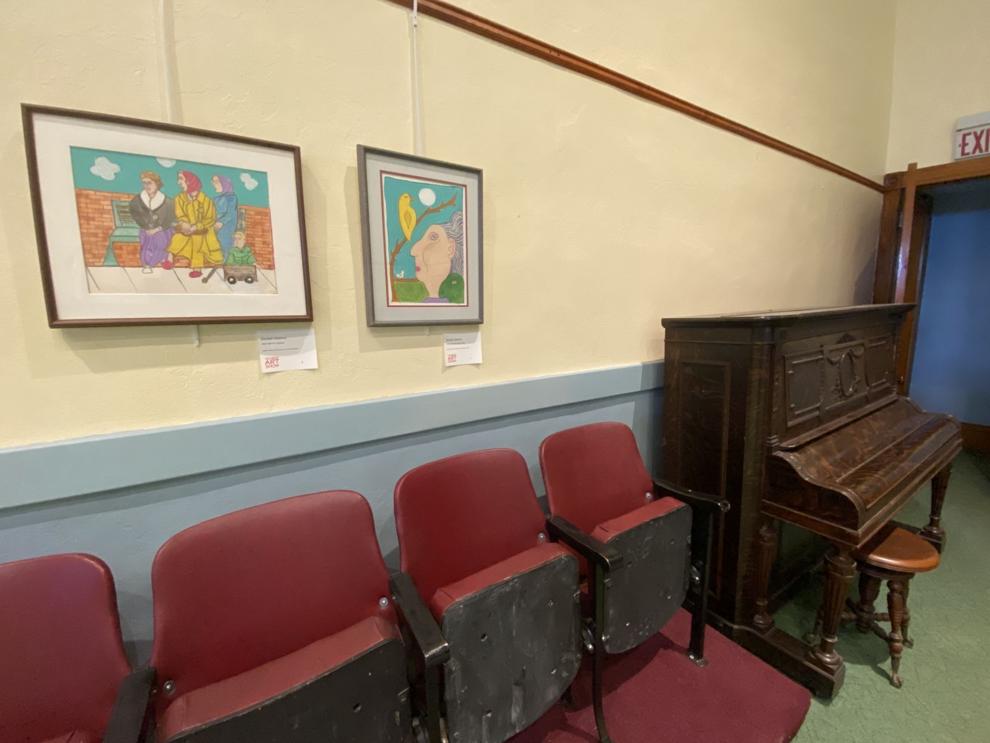 Arts Mineral Point Member Art Show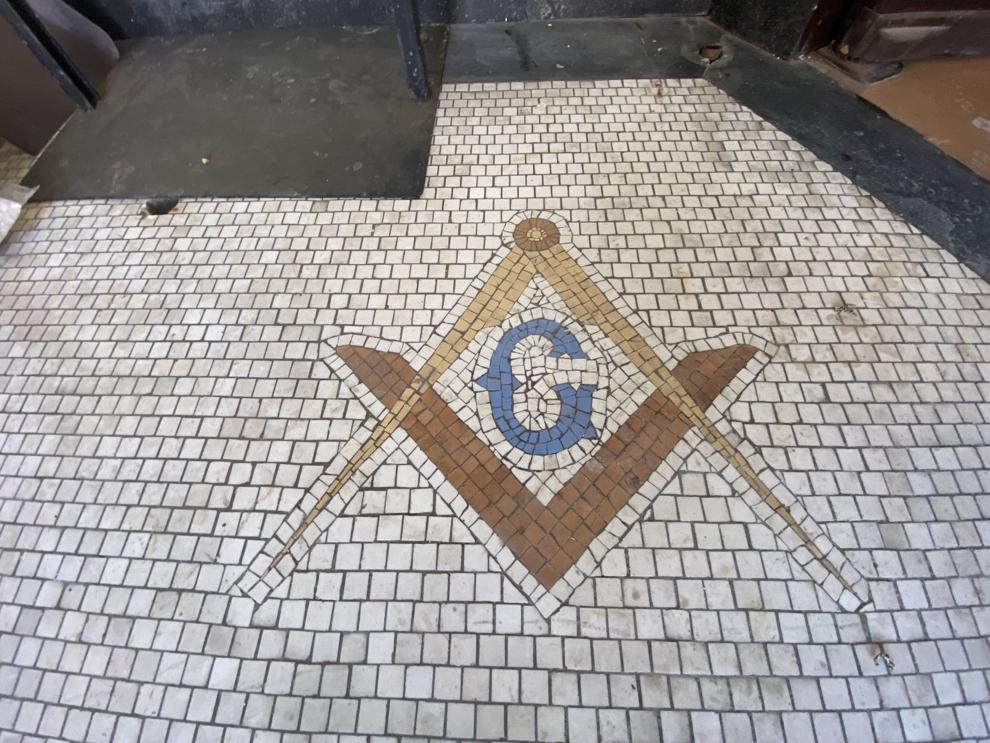 Arts Mineral Point Member Art Show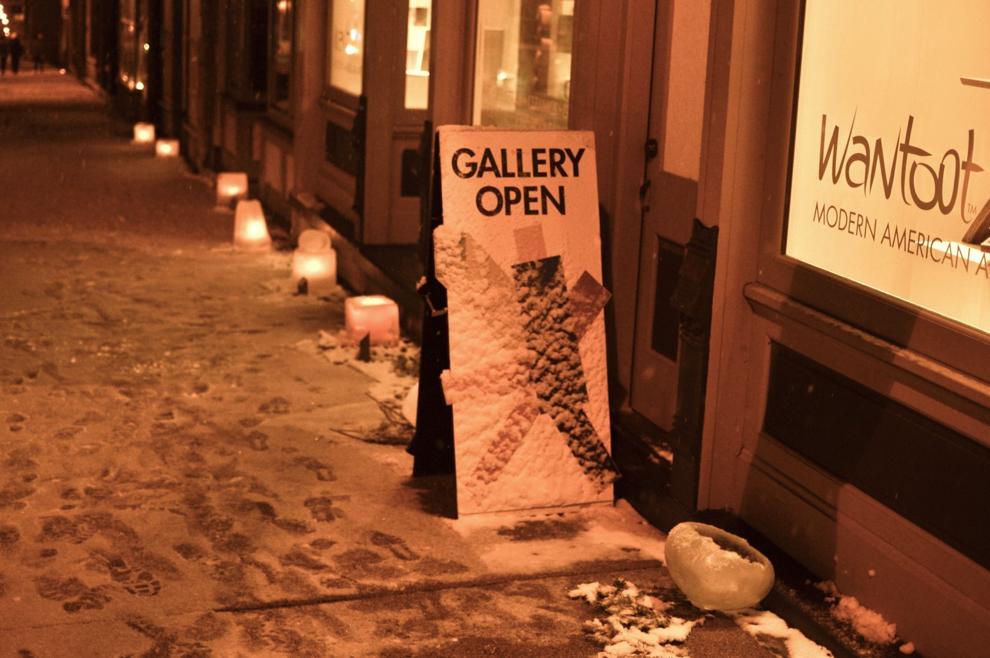 Arts Mineral Point Member Art Show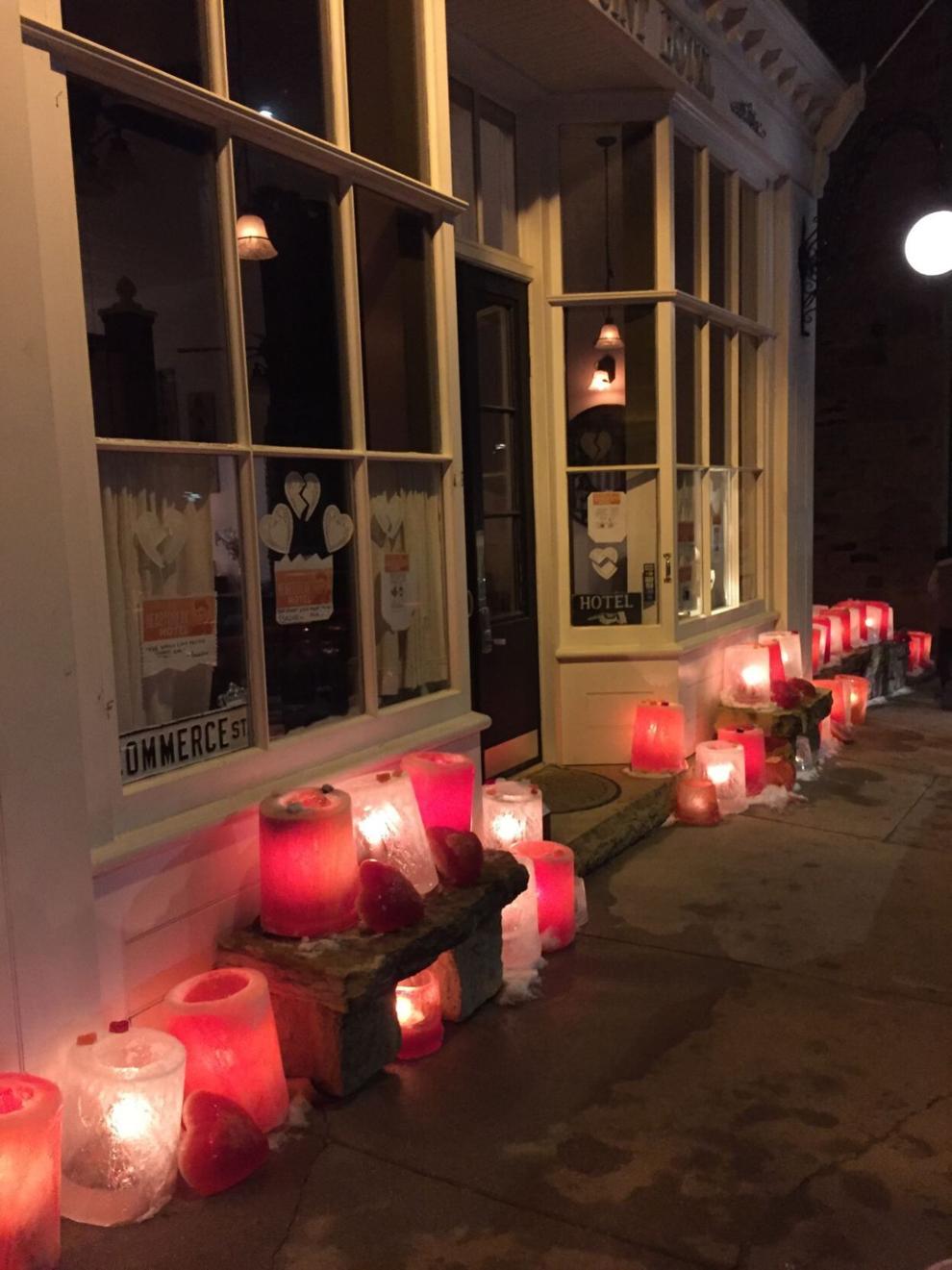 Arts Mineral Point Member Art Show