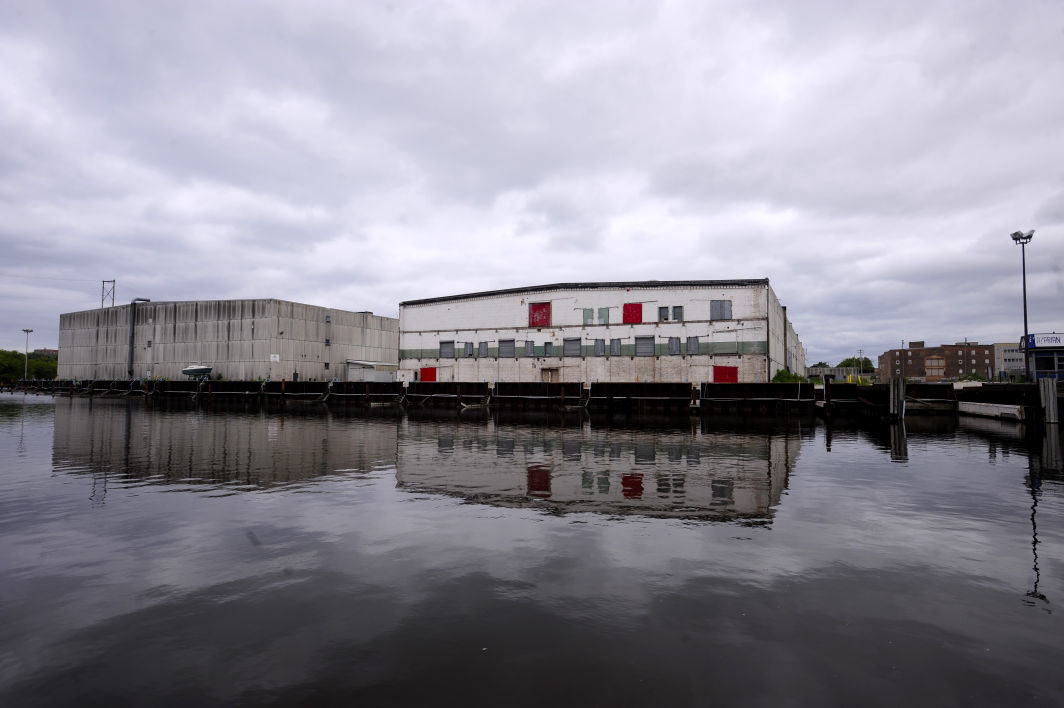 RACINE — The long saga of Machinery Row, the would-be redevelopment of two early J.I. Case Co. buildings in Downtown, ground to a halt in late 2017 with a different outcome planned for 2018: demolition.
Machinery Row is the name of a plan announced in mid-2014 by Davenport, Iowa-based Rodney Blackwell of Financial District Properties to redevelop the two massive former Case buildings that date back to the early 1900s, at 820 and 900 Water St. Blackwell had planned to convert them into housing and commercial uses and work with the city to turn the waterfront there into a public thoroughfare.
The FDP plan depended upon a hefty dose of historic preservation tax credits, and at one point Blackwell was approved for $9 million in such credits.
His progress was impeded by enormous quantities of merchandise being stored inside 900 Water St., a carryover from a tenant of the building's prior owner, Rick Olson.
At one point, Blackwell paid to have an entire section of that building, its north end, torn off. Part of the reason was to leave more room north of the building for the public riverfront promenade that is planned, along with rehab of the riverfront through Machinery Row.
Blackwell eventually abandoned plans to redevelop the Case buildings. After his company, FDP, defaulted last December on a $4.5 million city loan it had used to buy the properties, Gorman of Oregon, Wis., stepped in with interest in the site.
You have free articles remaining.
Redevelopment idea dies
Gorman was considering picking up the redevelopment project. But then, during the state budget process, Gov. Scott Walker used his veto pen to strike a zero. That slashed the maximum in historic preservation tax credits possible for any single project from $5 million, as put into the budget bill by the Legislature, to $500,000.
Without the crucial tax credits that could have made redevelopment feasible, Gorman dropped the idea of redeveloping the buildings. However, Gorman's Wisconsin president, Ted Matkom, has voiced strong interest in doing a project at Machinery Row — but said it might require razing the old Case buildings.
That is now the city's plan: demolition of the two old Case buildings and assorted outbuildings between Water Street and the river. Along with those, the city plans to have the former Case Plow Works building at 615 Marquette St. and a sprawling former industrial building at 526 Marquette St. razed also.
That entire area is now being called the Water Street Redevelopment and will create 27 acres of clear land for development; the demolition plan, at an expected total cost of $6.47 million, is to be undertaken in 2018.
The public riverfront promenade is also proposed to be constructed in 2018, at a cost of $2.3 million, and the seawall rebuilt at a cost of about $1 million, including planning and engineering.
City staff have said they expect the investments will generate new property taxes, additional customers for utility services, a more walkable urban environment and additional jobs.