RACINE — Downtown's newest restaurant, The Maple Table, is also "farm to table."
The Maple Table opened Thursday at 520 Monument Square in a former — and completely transformed — former food court where the Downtown Subway restaurant was located.
The owners, Tony and Tamara Lopiparo of Caledonia, come by their previous restaurant experience at Tony's father's Greenfield restaurant, That's Amore. Tamara worked there for the past five years, and Tony for about the past 20.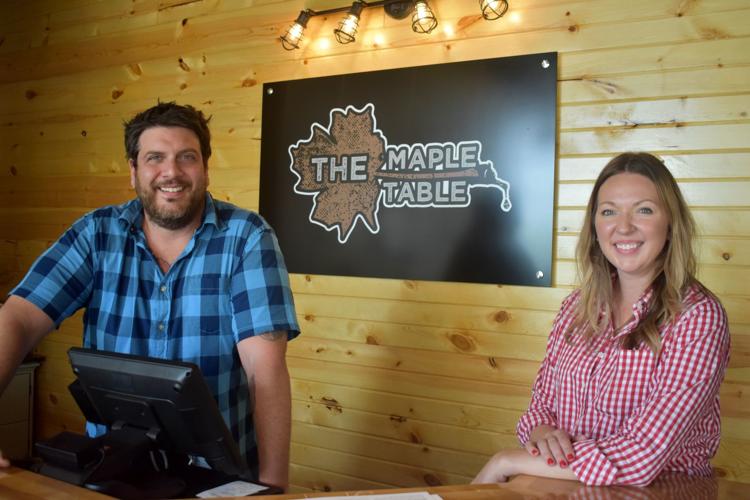 The couple left That's Amore and struck out on their own to open The Maple Table and knew they wanted their new venture in Downtown.
"Racine's amazing," she said. "Their Downtown is very eclectic, it's unique, and it's growing. The market down here is very happening right now."
They decided on a breakfast-lunch restaurant because the Lopiparos have two young daughters, Tamara explained. "And we've worked second shift our whole lives," she added. "We wanted the flexibility to be home with our little girls."
Their 5,600-square-foot restaurant can seat up to 175 people, including the private party room in back. The main dining area can seat 90 people. And Tamara designed the restaurant's farm/rural/rustic décor.
About their farm-to-table approach to food, Tamara said, "We locally source as much as we can: responsibly, humanely treated; we use organic when we can." Their in-state suppliers include Sassy Cow Creamery in Columbus, Jones Dairy Farm of Fort Atkinson and Torke Coffee of Sheboygan.
And the Lopiparos also show their environmental ethic by using paper straws, compostable take-out containers, wooden stir sticks and so on.
The menu
The Maple Table's menu was primarily designed by Amy Delap who has about 20 years of experience as a chef.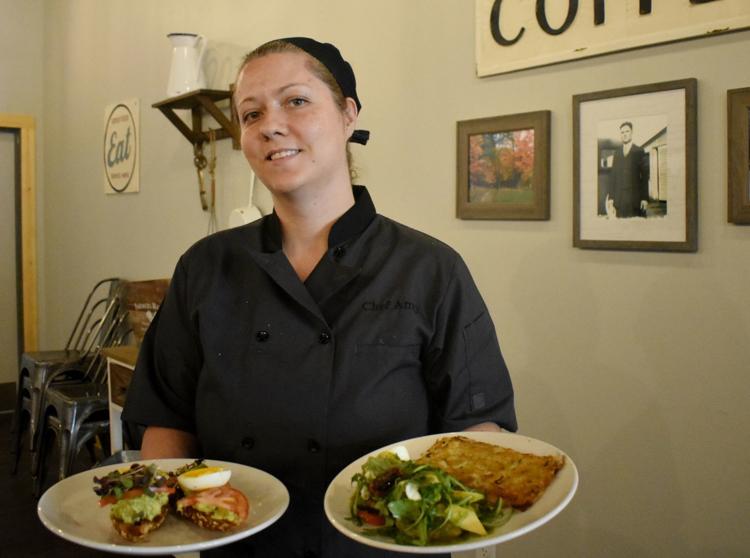 "Almost all of our menu is scratch-made, homemade," Tamara said. "And you can taste the difference."
The large, two-sided menu offers about 16 different item categories including frittatas, Benedicts, sweet things, soups, small plats, and build-your-own burgers.
Menu items include Barbacoa Benedict, shrimp and grits, three types of five-egg omelets (or build your own) and soup-salad combinations.
Sandwiches include pecan chicken salad, blackberry and brie grilled cheese and the garden bagel, the latter with herbed cream cheese, smashed avocado, cucumber, red onions, arugula, tomato, radish, carrots and sprouts. There are three soups daily: baked French onion, loaded potato chowder and a soup of the day.
Pressed to choose, Tamara named her three favorite menu items as the California crab cake Benedict, shrimp and grits and baked French onion soup.
The Maple Table will also have a Friday fish fry from 11 a.m. to 9 p.m. Tamara said, "What's nice is: Between 2 and 4 on Fridays we do an Early Bird. It's $8 dollars; you get just a smaller version of our full-service fish fry."
The restaurant has a full liquor license and bar in the front of the restaurant with views toward the lake and overlooking Monument Square.
The Maple Table is open from 6:30 a.m. to 2 p.m. Monday-Thursday, 6:30 a.m. to 9 p.m. Friday and 7 a.m. to 2 p.m. Saturday and Sunday. For more information call 262-456-7899.
Vintage Postcard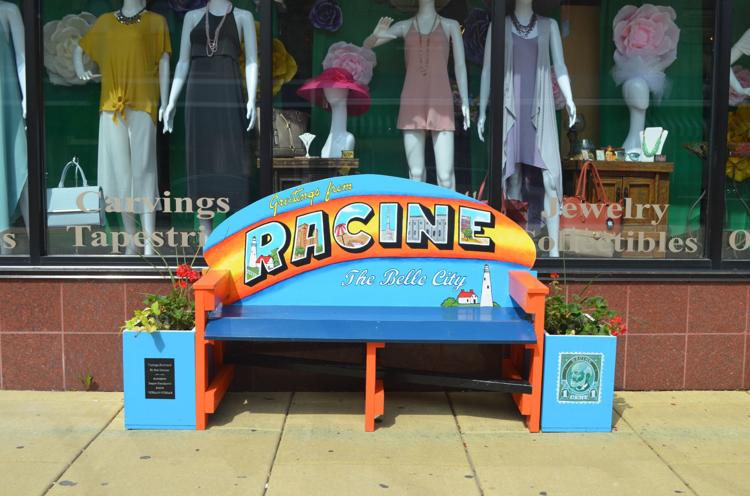 2019's Public Art Project features benches
The theme to 2019's Public Art Project is benches featuring Racine's past, present and future. The benches are located throughout the Downtown area and will remain there through the summer. 
EverGreen, Ever Learning, Ever Growing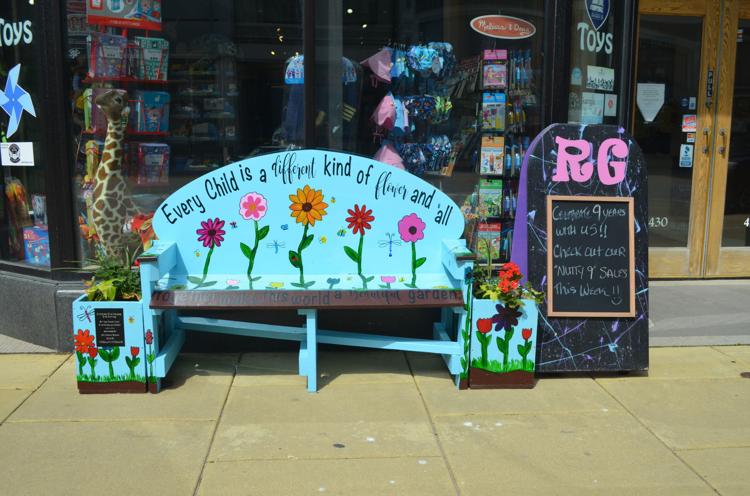 Do I Have a CASE For You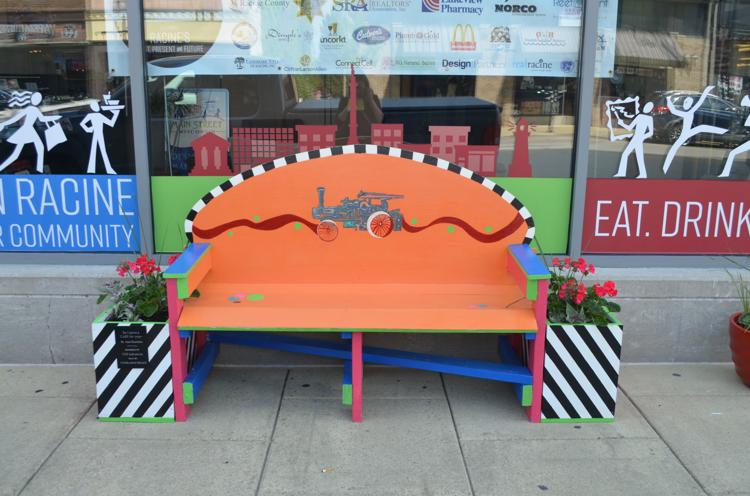 Recycled Parts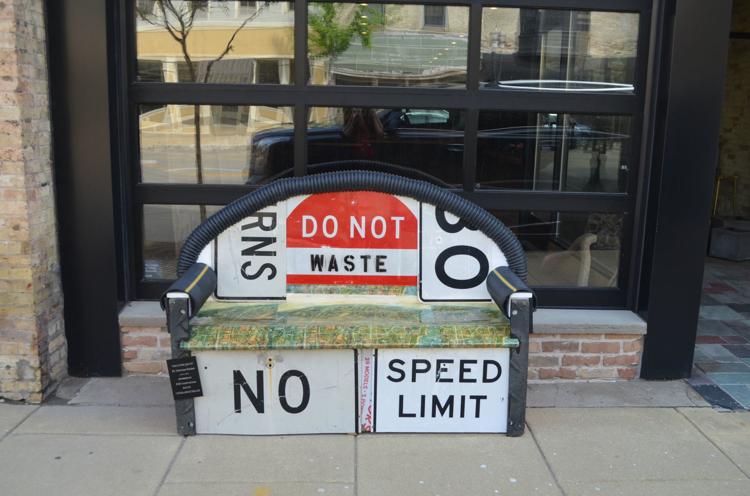 Golden Books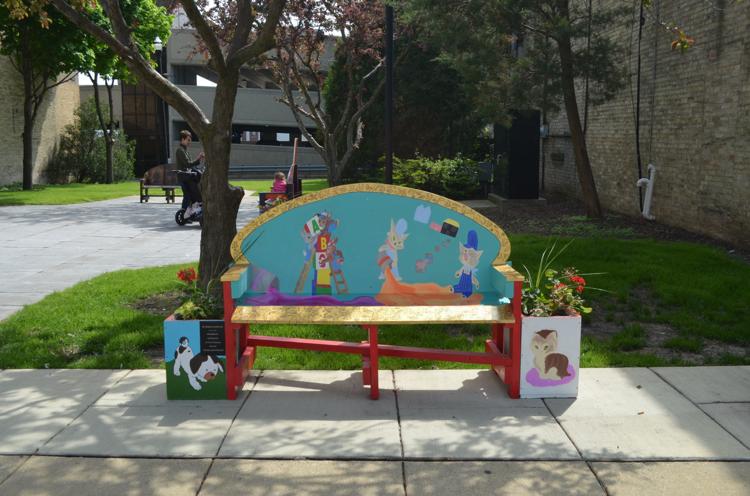 Panther Pride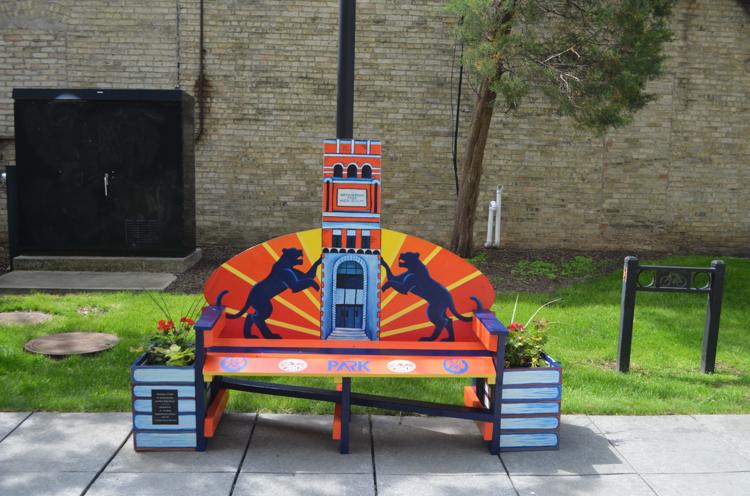 Horlick High School — Past, Present, Future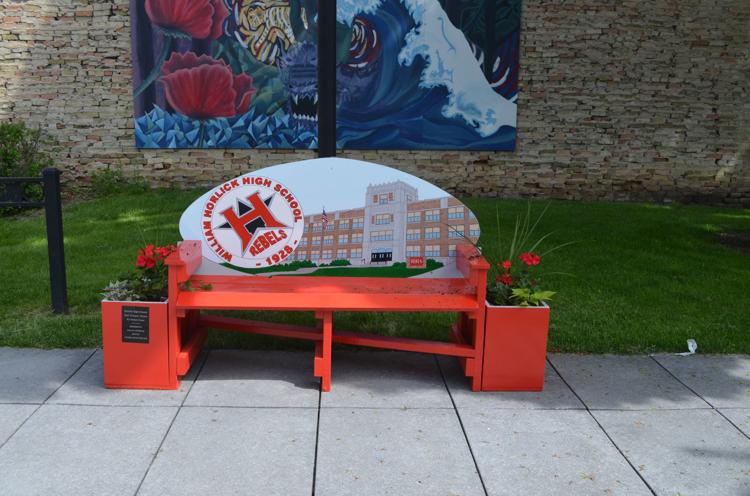 It's time For My Stories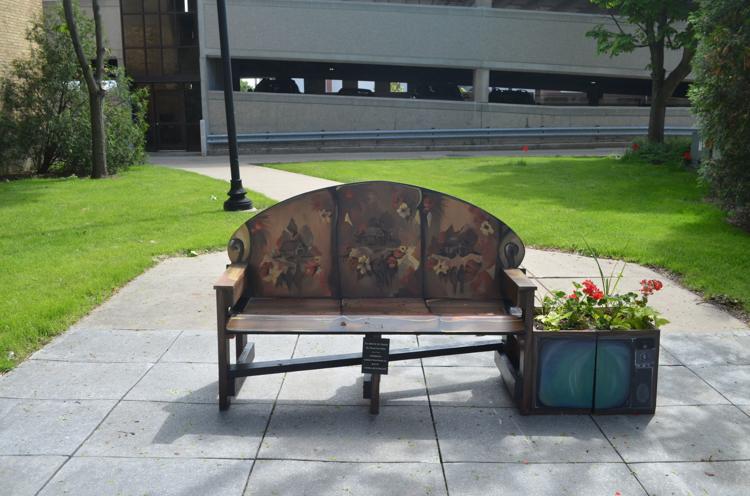 Root of the City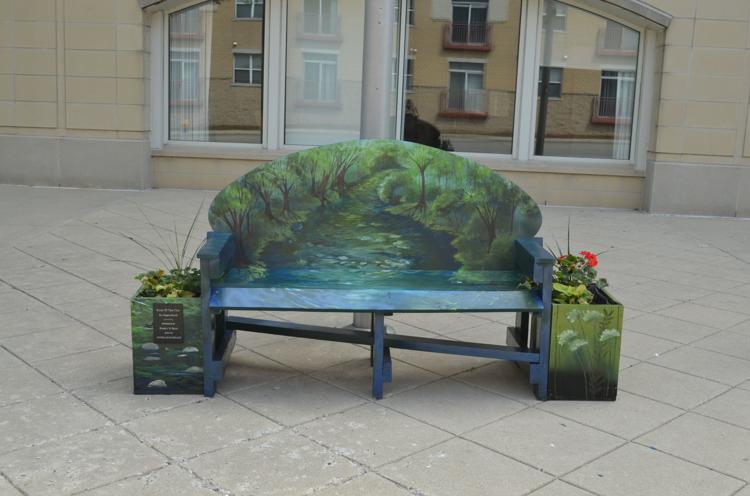 Visions of Racine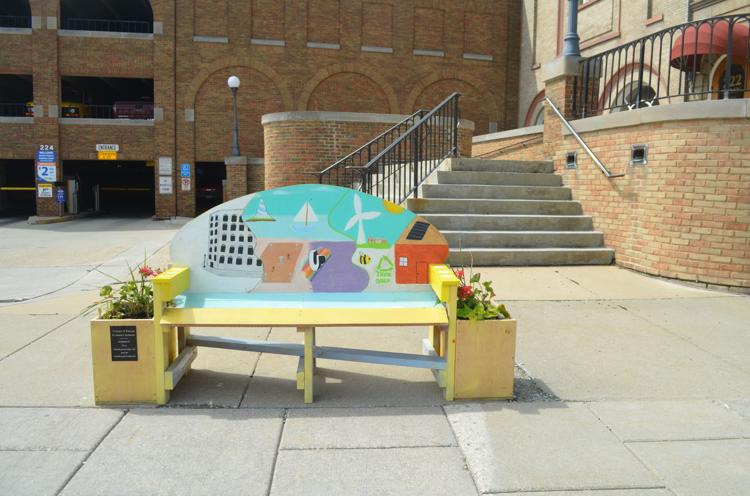 Wild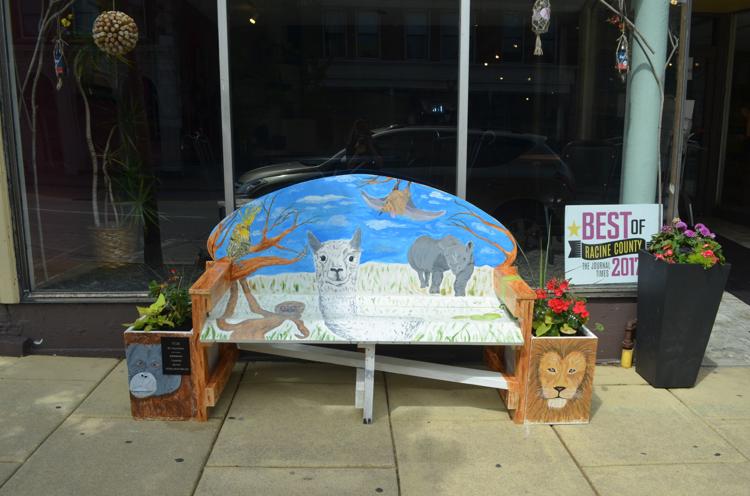 Rooted in the Past, Growing Toward the Future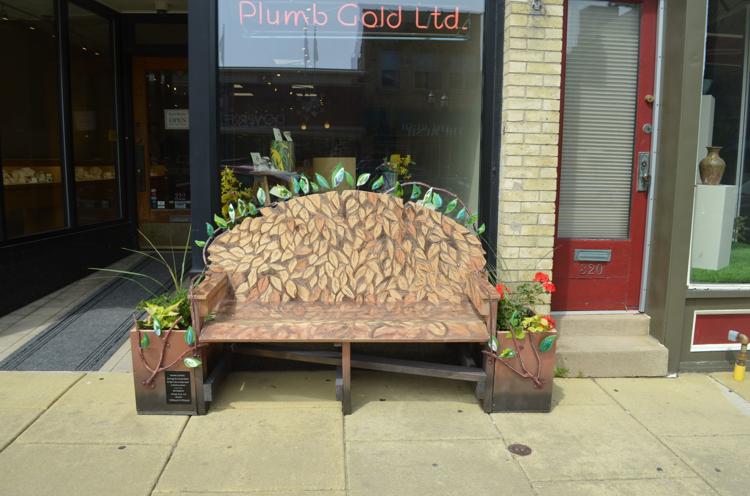 Smiles of Tomorrow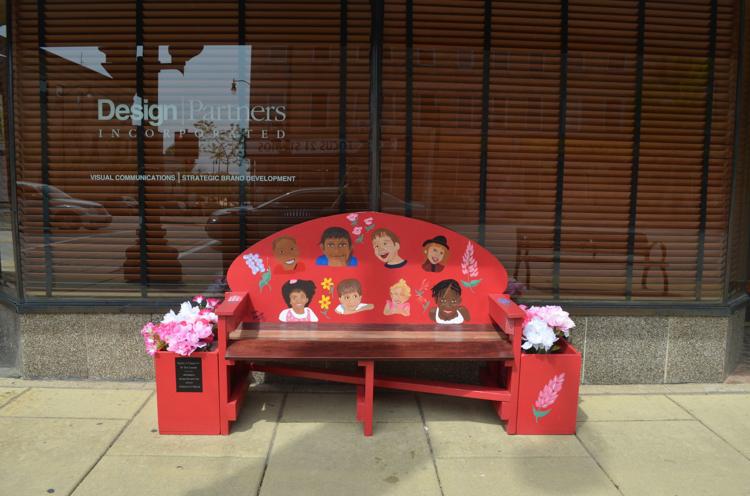 Twin Disc Power Bench
Wingscape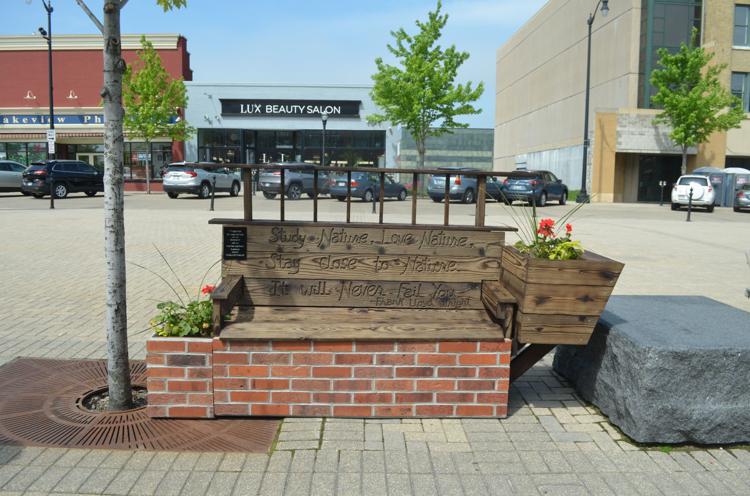 For The Love of Racine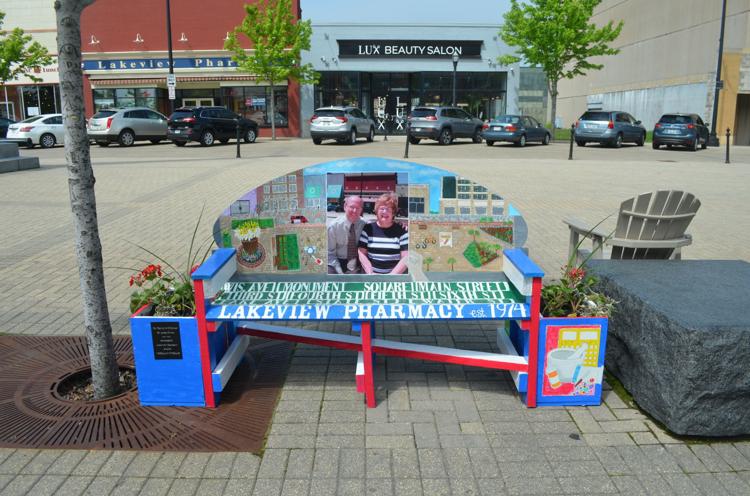 Lunch Break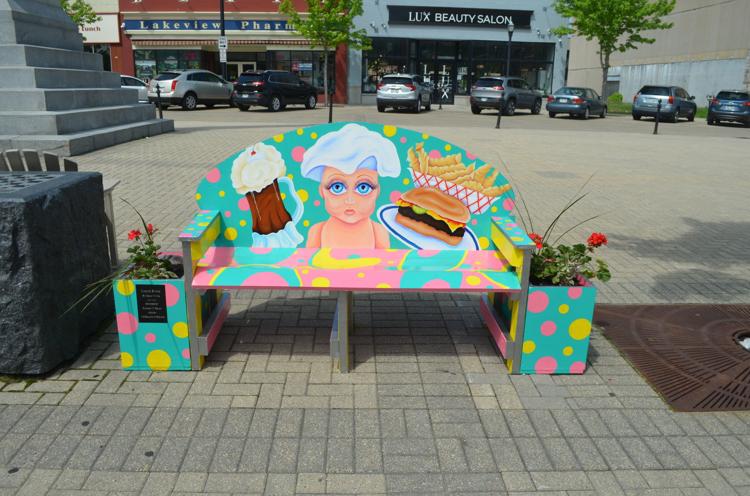 Stars and Stripes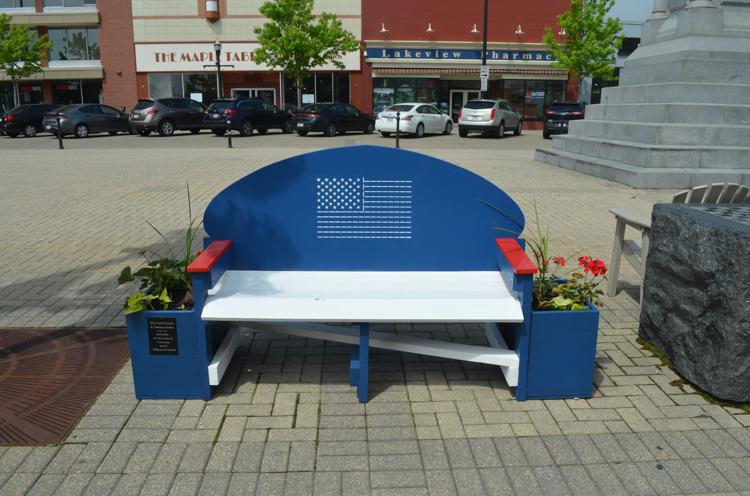 Sunset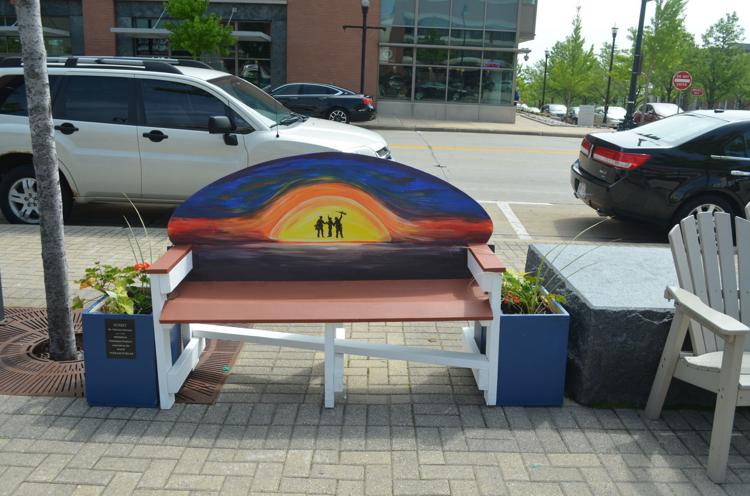 Knock It Out of the Park -Racine Belles
A Perfect Day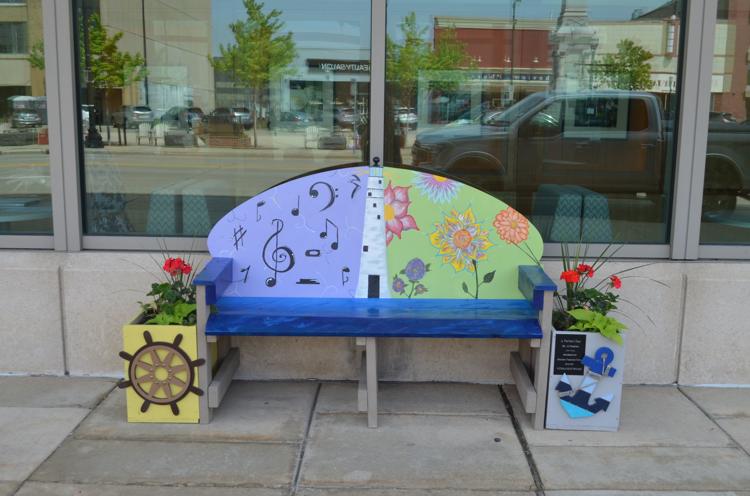 Racine: ART-chitecturally Strong!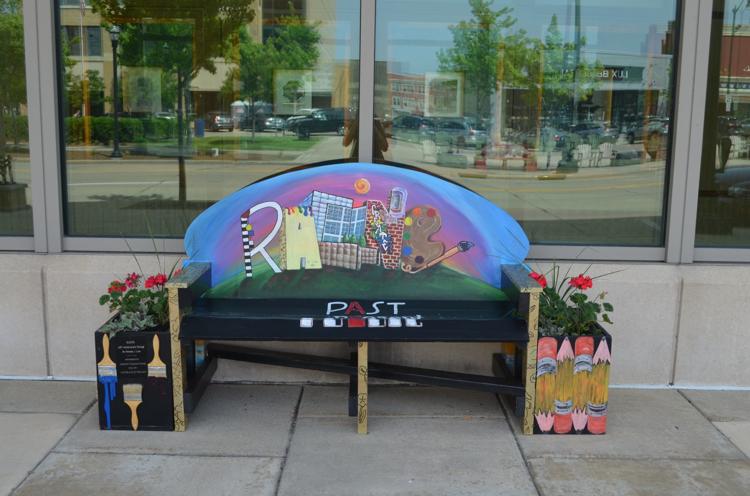 Gene Johnson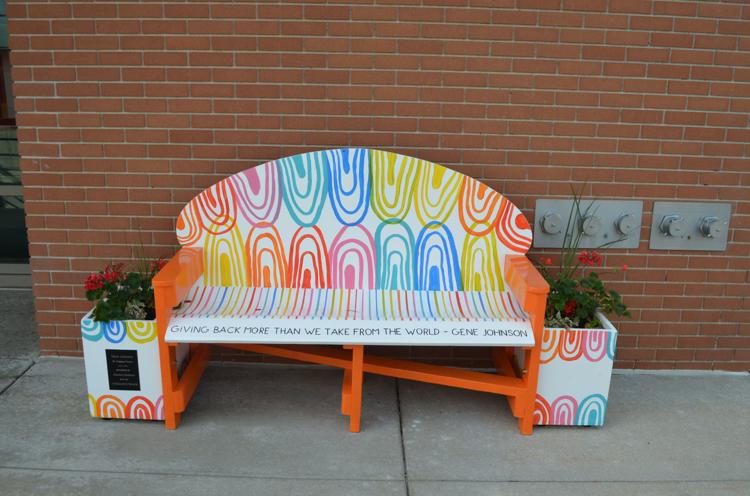 Racing For Kringle!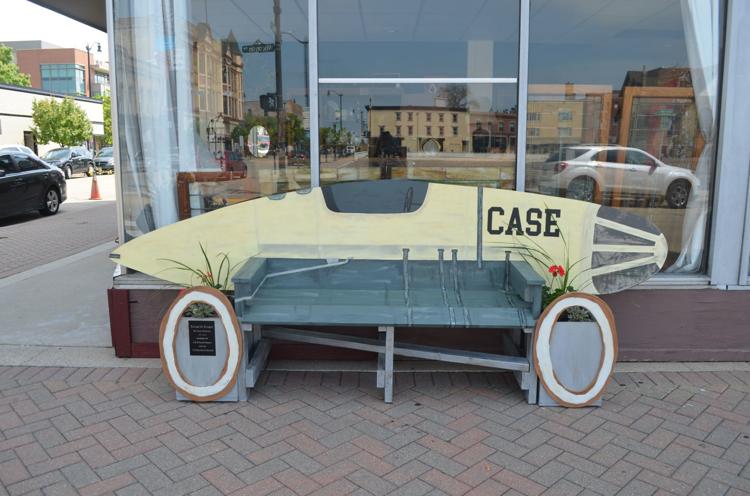 Racine in Pixels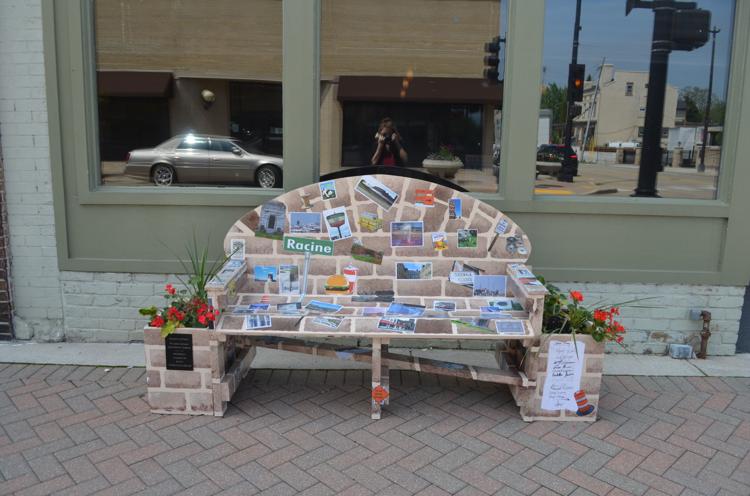 Quilted Butterfly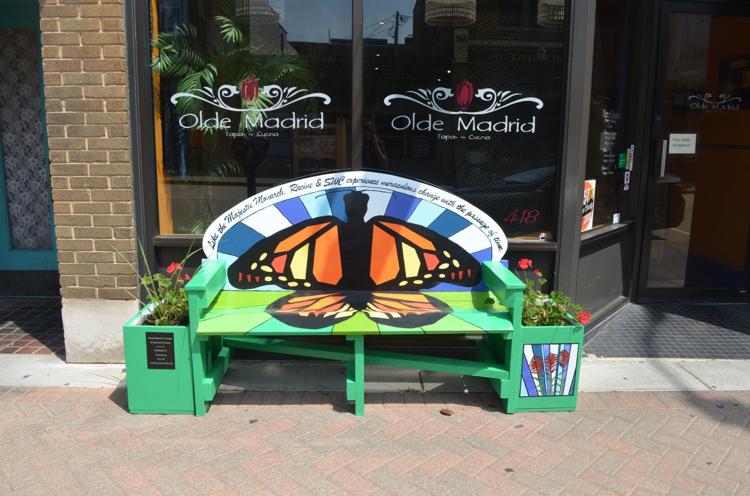 All the Seeds of Today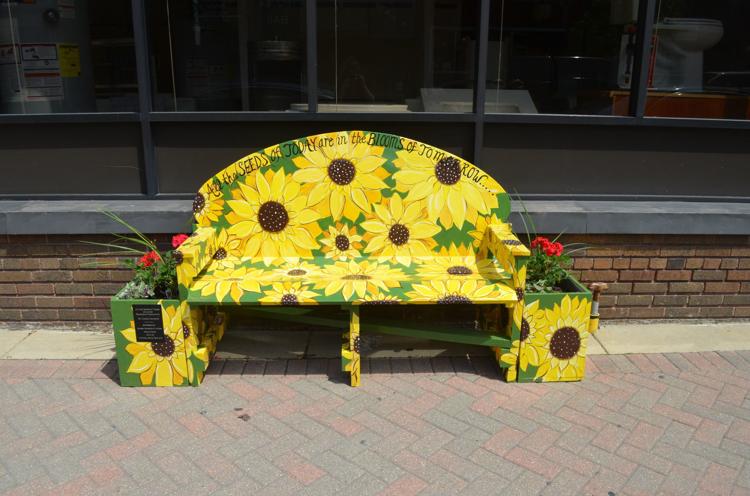 The Tooth Fairy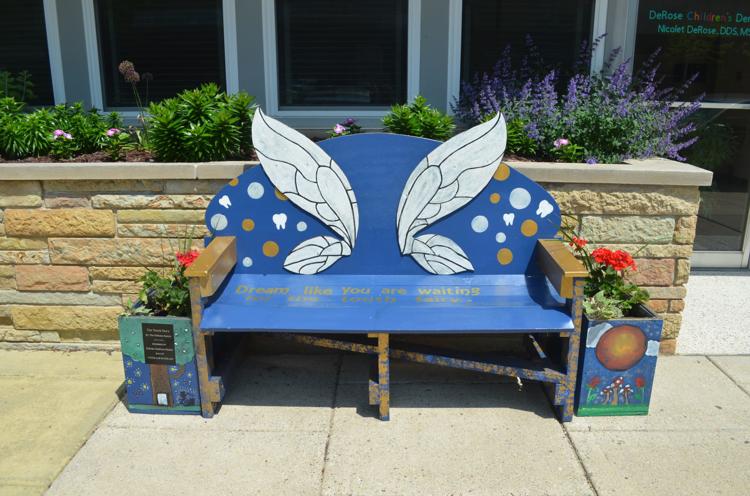 A Midsummer Day's Dream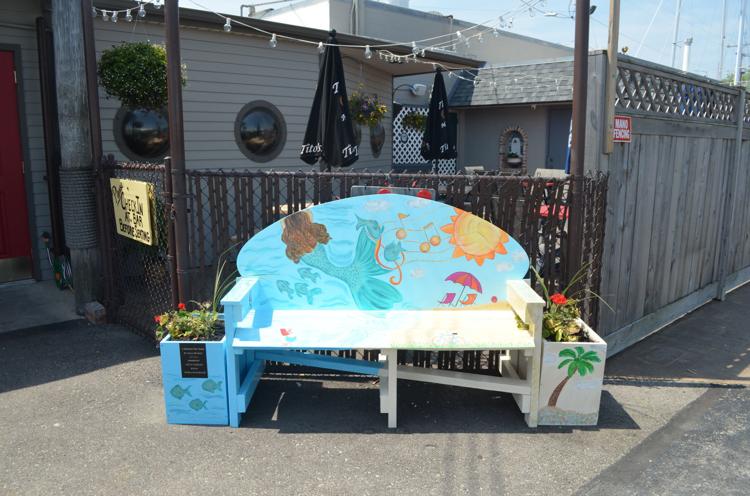 The business news you need
With a weekly newsletter looking back at local history.