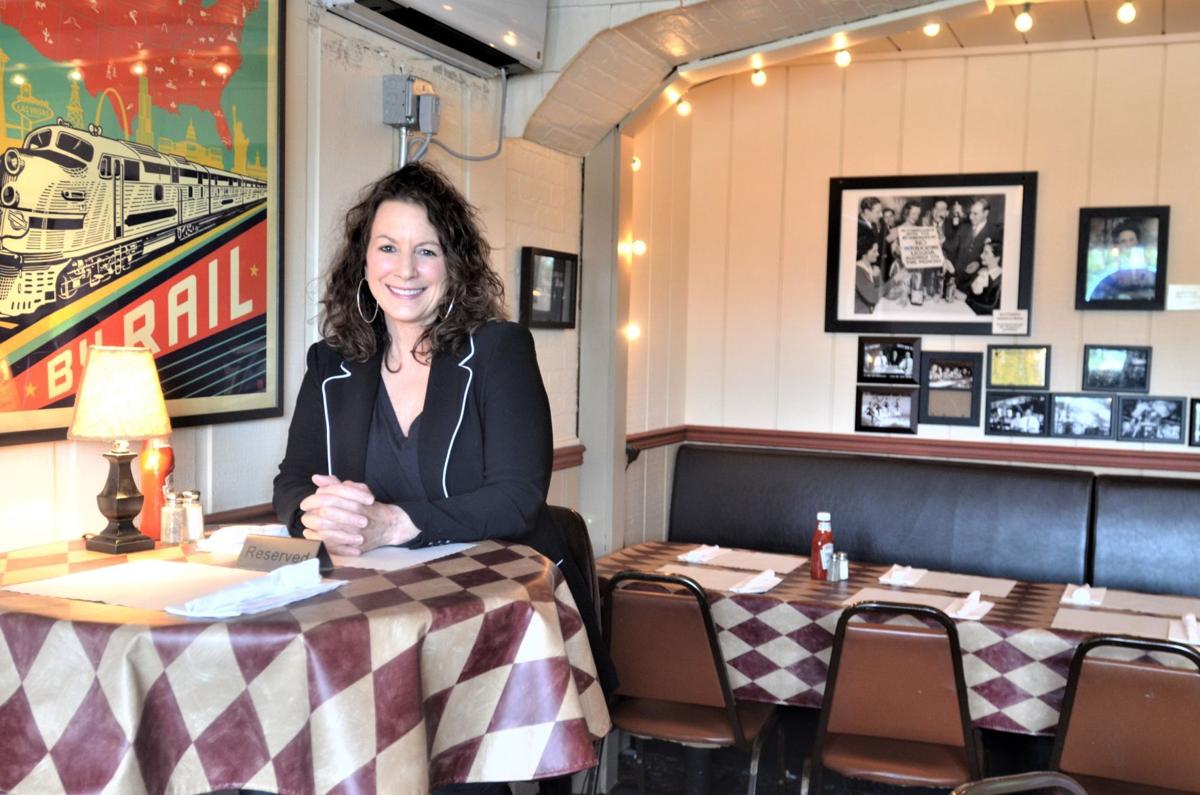 CALEDONIA — Sue Gracyalny remembered her first experience with the Canadian Pacific Holiday Train, which has famously stopped in Sturtevant — and as of 2019, in Caledonia — for many fun wintry seasons.
"A couple of families came in. They kept looking out the window, and we're right on the railroad tracks," Sue said. "We said, 'What are you guys looking for?'"
"We're here to see the holiday train," the family said.
The train is decorated with sparkling holiday lights and garners lots of attention from locals who often gather near railroads just to watch it pass — even if it's a matter of seconds.
Communities center an entire event around the train's stops —  including Sturtevant and Caledonia, who host concerts, food trucks and activities.
"If you would've blinked, you would've missed it," Sue said. 
A few years passed since Sue's first run-in with the holiday train before she and the Depot's close neighbors, Ken and Dina Parker over at Parker Power Equipment, started researching the train and how they could contribute.
In 2015, Sue, Mark and the Parkers petitioned for consideration for a train stop. 
"They said, 'You could potentially be eligible for a slow-down or a 10-minute stop,'" Sue said. 
Whether or not the train made a stop in Caledonia, the Gracyalnys and the Parkers were determined to do something. So, they planned a party/fundraiser every year on the tracks, inviting many group — like carolers, choirs and even football players from local schools — and families to come, attracting about 400 attendees each time.
Earning a stop
In September 2019, CP recognized their hard work and offered them a full stop.
"Due to the crowds that they see every year when the train rolls by, they said, 'We're going to give you a stop and see what you guys can do with it,'" Sue said.
"(Sue) was relentless in pursuing the train to stop," said Dan Taivalkoski, executive director of the Racine County Food Bank, where the donations from both area train stops go. "Her tenacity paid off. It raised awareness for us and the folks less fortunate that we help."
Before the train even stopped at Caledonia, Sue helped set up a food drive with Gifford School and its PTA to raise 800 pounds of food in November. For the actual train stop, the Depot and Parker Power partnered with several businesses such as Swan's Pumpkin Farm, C.J.W. Inc., Meetings & Incentives Worldwide, Caledonia Sno-Lords, Phantom Fireworks, Caledonia Police and Fire Departments, Sunbelt Rentals, St. Louis Church and First Student Charter Bus to make it happen. 
First Student assisted with park and ride transportation to the event, and also donated a bus which brought students and families from Racine's Dr. John Bryant Community Center to Caledonia to see the Holiday Train — many of them for the first time.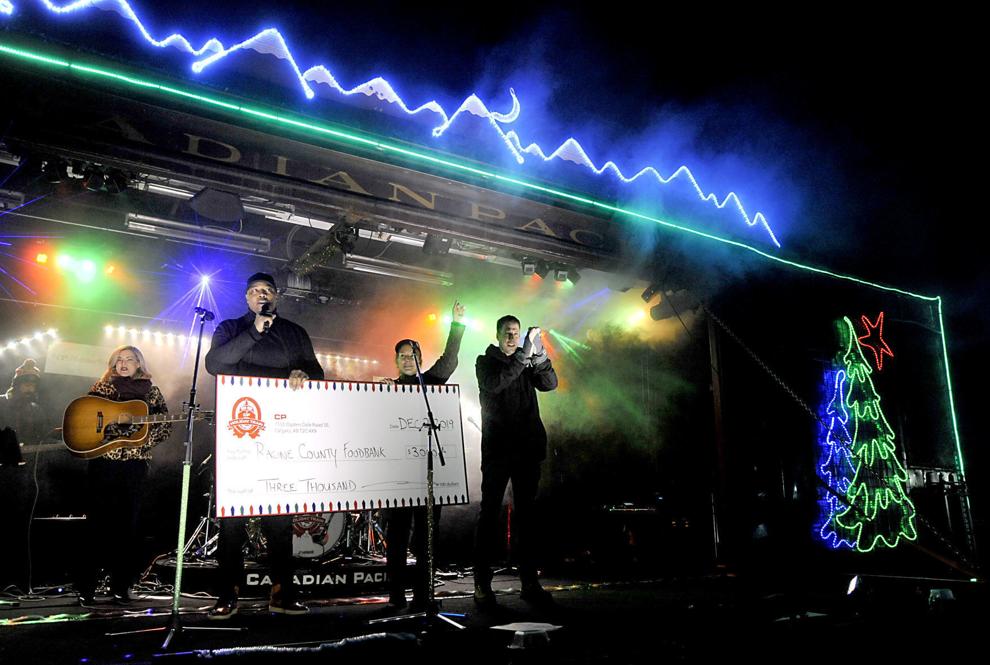 Sue worked with Racine native and former NBA basketball star Caron Butler, who attended. "Mr. Butler graciously made time in his schedule to fly back to Racine to help welcome the Holiday Train and mingle with families and children," she said.
Sue added: "I am so grateful for Mr. Butler's participation. He is such a giving person and his continued support of Racine and its residents is why he is a such beloved hometown hero and a continued source of inspiration to me personally."
Jermaine Sheppard could have stayed home this weekend. But instead, on Saturday, he was out building a garden. He credits Caron Butler for getting him outside. "He always comes back and supports the community, by any means necessary," Sheppard said of Butler. "I want to put in effort to help Racine too."
Over 2,000 people were at the 2019 stop; the party raised over $4,000 and amassed 2,200 pounds of food.
When the pandemic struck, canceling the 2020 Holiday Train, Sue still helped organize a curbside food drive which raised over $2,000 and 2,000 pounds of food. 
To see the community come together during the holidays at Highway G has been "very rewarding," Sue said.
"It doesn't matter how cold it is, or if it's on a Monday, (people) come out," Sue said. "It's all about family and being together and helping each other. It just makes you feel good."
Dina Parker said Sue helps everyone come together. "She puts her whole heart into it," she said.
"It's nice to present a united front and come out together and say, 'This is who we are, we wanna give something back,'" Sue said. "We don't care how many people we have in it or how long it took, we just want to give everybody a great night."
Inspiring at the Depot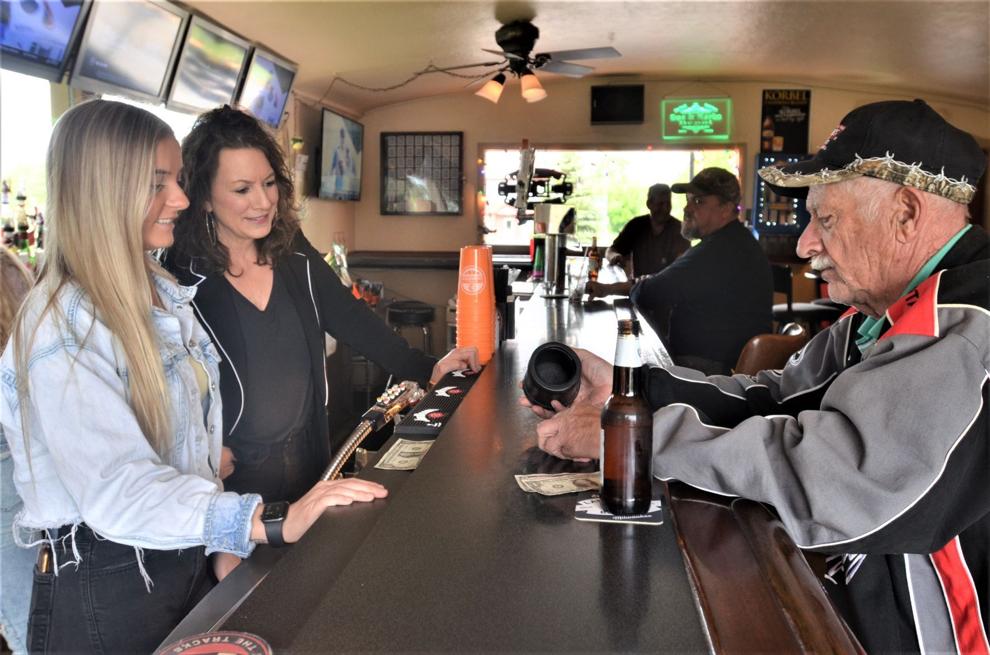 Since owning the Depot, Sue said being a small business owner has taught her to be resilient. "You never know what's going to be around the corner," she said, noting the challenges of the pandemic but the accomplishments overall, including hosting the holiday train and cultivating lasting relationships with restaurant staff. 
Many of the staff are young women and have been at the Depot since the beginning of the Gracyalnys' ownership. "They're like an extension of us," Sue said, adding she and Mark are grateful for every staff member and their contributions.
"For many of them, this is their first job," Sue said. "I always tell them, 'You have your whole life to work, I want you to enjoy working here.'" 
Sue said she hopes she instills confidence, a strong work ethic and overall empowers the young women on staff to have the same resilience she's gained. 
"Just being a woman, you're already one step behind, no matter what people say you are," Sue said. "I hope these young women see me and by example, say, 'I can do it.'"