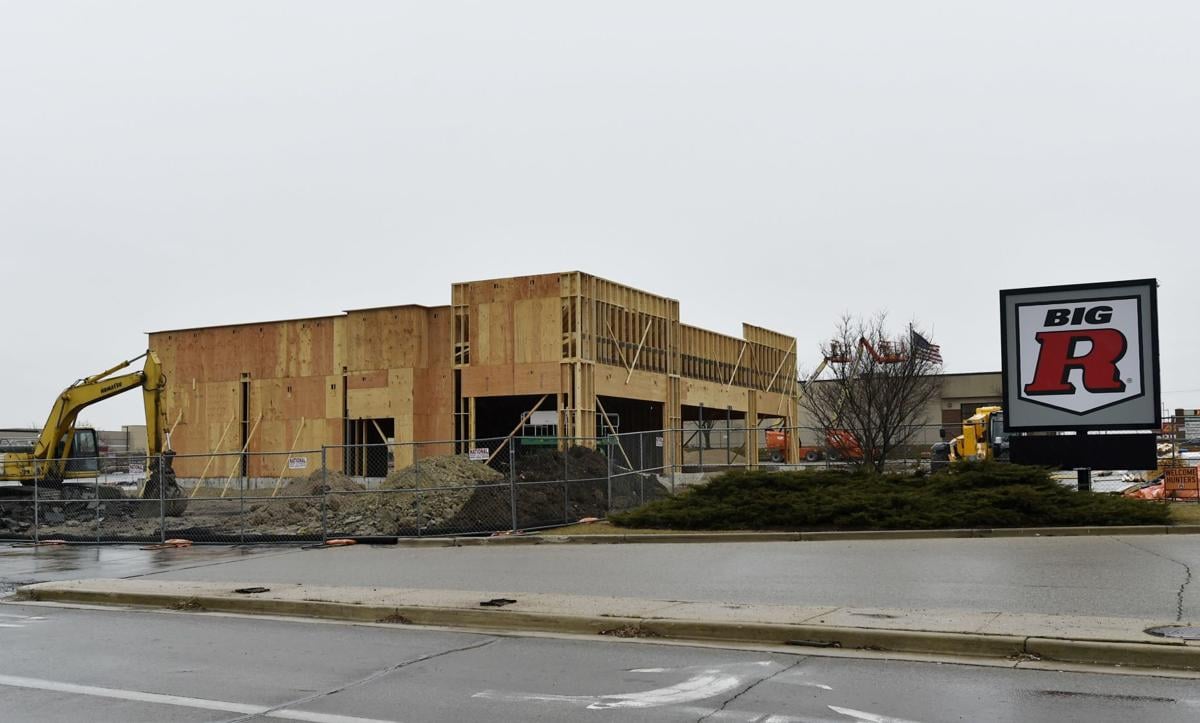 BURLINGTON — The world's largest coffee retailer is coming to Burlington.
Starbucks will open a new store this fall at Fox River Plaza in a three-unit outlot building now under construction at 1054 Milwaukee Ave.
"Starbucks is always looking for great locations to better meet the needs of our customers, and we are happy to confirm that we will be opening a new location on Milwaukee Avenue and Falcon Ridge in Burlington" a Starbucks spokesperson said Wednesday and also said the opening is expected this fall.
A 6,200-square-foot, multi-tenant retail building is under construction at 1054 Milwaukee Ave., at the far end of the parking lot near the Big R store, 1058 Milwaukee Ave., and next to Associated Bank at 1050 Milwaukee Ave.
The location was the former Le Grand Coffee Company building, which closed last June and was demolished for the project. Before Le Grand Coffee, the building housed Heavenly Cup Coffee Hut, which closed more than three years ago.
Starbucks is the first tenant to be announced for the retail building being developed by GMX Real Estate Group of Northbrook, Ill. The plan includes a drive-thru window and dedicated drive-up lane, and two patios potentially for outdoor dining at both ends of the development. GMX plans to connect the Fox River Plaza parking lot with the adjacent Kohl's Department Store lot to provide more flexibility with parking.
"I'm excited," Mayor Jeannie Hefty said Thursday, "because whenever you draw a popular business like Starbucks to your community, it's considered, I feel, an honor because they don't locate in every city."
Starbucks opened in 1971 as a single store with a name inspired by "Moby Dick." As of mid-2015, the most recent information on the company website, Starbucks had more than 22,500 stores in countries all over the world. The company went public in 1992 but still touts its values of ethical sourcing, environmental stewardship and community involvement.
In Racine County, Starbucks has stores at Highway 20 and Village Center Drive in Mount Pleasant and on Highway 31 in front of Regency Mall in Racine. There is also a licensed vendor selling Starbucks products inside the Barnes & Noble book store in Mount Pleasant.
Lure for more chains?
Hefty said she thinks Starbucks' arrival could lead to more national business chains choosing to set up shop in Burlington. In the 1990s, she said, when Burlington High School had an open campus, some students would drive to Lake Geneva during their lunch break to get food from Taco Bell, so Hefty tried to persuade the company to open a restaurant in Burlington.
"They said, 'If you land a big box (store), we will come," Hefty said. When Walmart came, so did Taco Bell.
She said she thinks the same could happen with Starbucks.
Hefty acknowledged Starbucks could have some impact on the popular The Coffee House at Chestnut & Pine, 492 N. Pine St. in Downtown Burlington, but said, "People want variety."
The business news you need
With a weekly newsletter looking back at local history.