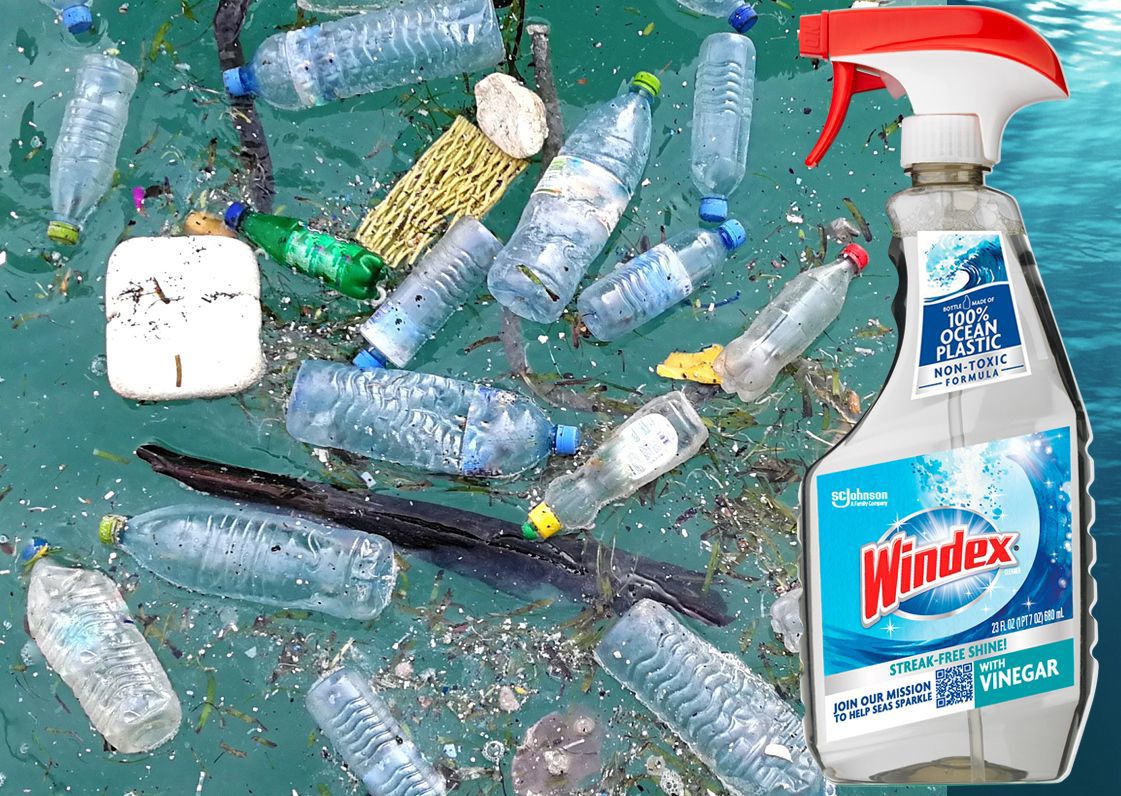 RACINE — SC Johnson has recently announced two partnerships designed to increase recycling and combat the ocean plastic crisis.
Last week SCJ announced a partnership with reverse logistics startup Molecoola to sponsor recycling centers in São Paulo, Brazil, reinforcing the company's commitment to recycling and sustainability.
Consumers can return empty products from any of SCJ's brands including Mr Muscle, Glade and Off at any of Molecoola's locations and earn points that can be redeemed using app technology for goods and services. The points can also be used for charitable donations to communities in São Paulo.
Molecoola stores collect a broad range of recyclable materials including aerosol cans, beverage cans, paper, cardboard, chipboard, plastic, electronics and cooking oil. Since first partnering with SCJ in November 2018, Molecoola has collected more than 360 tons of recyclable materials.
With more than 25 million tons of recyclable solid waste discarded per year in Brazil, this partnership is designed to help reduce the amount of waste entering landfills by incentivizing people to recycle. SCJ said Molecoola is helping to build a "circular economy" to expand the current recycling level in Brazil of approximately 3 million tons per year through its one-stop-drop solution that collects a variety of post-consumer materials. This new recycling chain effectively consolidates recyclables, enables the sale of materials directly to recyclers and is 100% traceable via its system that works on smartphone devices.
You have free articles remaining.
Fighting ocean plastic
Earlier last month, SCJ and Plastic Bank launched a global partnership to stop plastic waste from entering the ocean and fight poverty. The three-year effort creates recycling infrastructure on a large scale across five countries and pays residents to collect plastic in exchange for digital savings and rewards. Once the plastic is collected and exchanged, it will be recycled into the first-ever 100% Social Plastic bottle which SCJ will use for its Windex line beginning in February.
"More than 8 million metric tons of plastic leak into the ocean every year, so building infrastructure that stops plastic before it gets into the ocean is key to solving this issue," stated Fisk Johnson, SCJ chairman and CEO. "I'm particularly pleased that this program we developed with Plastic Bank helps to address poverty and this critical environmental issue at the same time."
SCJ and Plastic Bank already have nine collection centers in Indonesia. Under the new three-year agreement, they will expand to 509 total collection centers and points across several countries including Indonesia, the Philippines, Thailand and Vietnam — four of the five countries that contribute most to ocean plastic – and Brazil.
With the global increase in scale that this partnership will bring, Plastic Bank plans to collect 30,000 metric tons of plastic waste over three years. This is the equivalent of stopping approximately 1.5 billion plastic bottles from entering our waterways and ocean, as 100% of the plastic will be collected within 30 miles of an ocean or waterway in countries without a formal waste collection infrastructure.
Extreme poverty often compounds extreme pollution, SCJ said, as many developing countries lack the resources necessary to build waste removal and recycling infrastructure. Researchers estimate that 8 million tons of plastic waste enter the ocean every year, and approximately 90% of it comes from 10 rivers around the world: eight in Asia and two in Africa.
"More than 8 million metric tons of plastic leak into the ocean every year, so building infrastructure that stops plastic before it gets into the ocean is key to solving this issue. I'm particularly pleased that this program we developed with Plastic Bank helps to address poverty and this critical environmental issue at the same time." Fisk Johnson, SCJ chairman and CEO
"More than 8 million metric tons of plastic leak into the ocean every year, so building infrastructure that stops plastic before it gets into the ocean is key to solving this issue. I'm particularly pleased that this program we developed with Plastic Bank helps to address poverty and this critical environmental issue at the same time."

Fisk Johnson, SCJ chairman and CEO