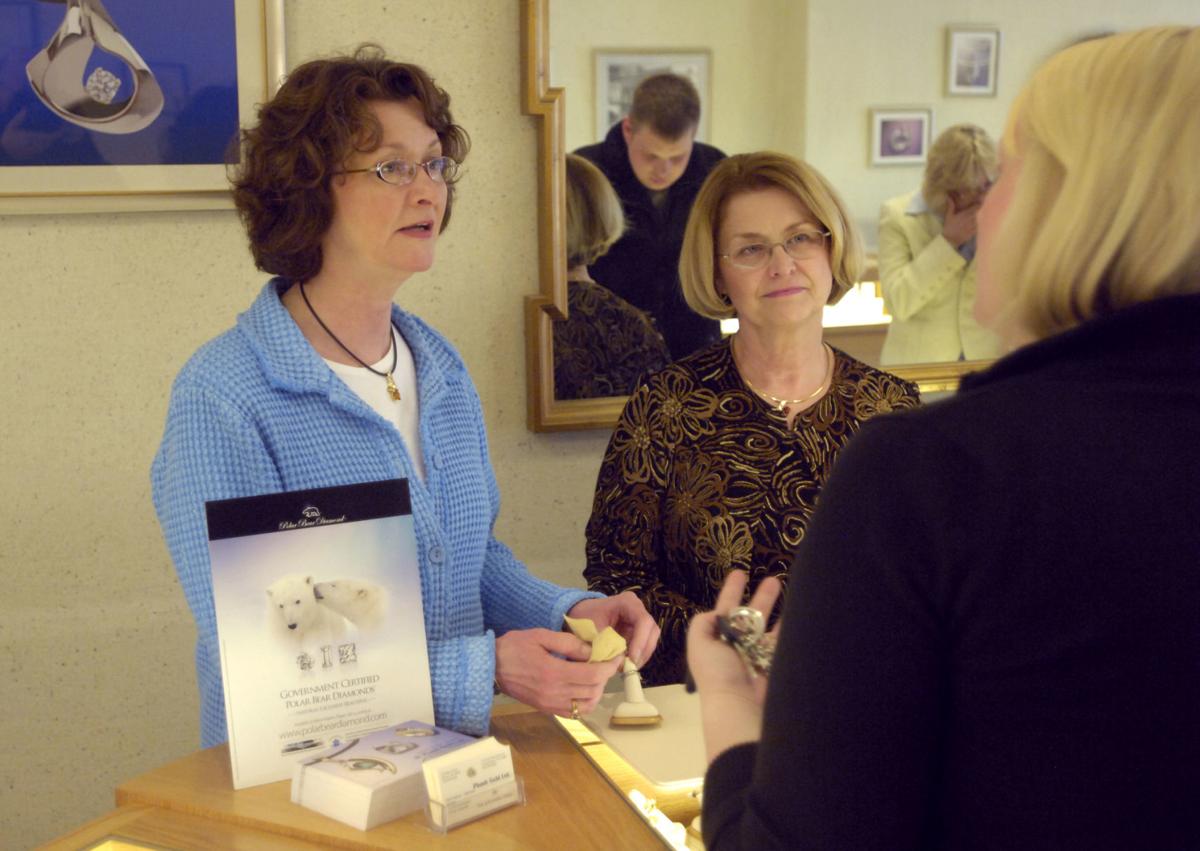 RACINE — Judy Olsen, founder of Plumb Gold jewelry store, is being called one of Downtown Racine's business pioneers of the modern era.
Olsen died early last month in her home in Aventura, Fla. She was 67.
Olsen started what became Plumb Gold as an artists' studio cooperative upstairs at 239 Wisconsin Ave. The co-op moved to Plumb Gold's present location, 322 Main St., in 1976 in order to gain a retail presence, said Austin Schultz, who bought the business from Olsen in 2015.
"Eventually the others dropped out and she kept making jewelry," Schultz said. Olsen chose the name Plumb Gold, the word plumb meaning the stated purity of the gold, such as 14 karat, is true.
The business grew organically for Olsen whose specialty, Schultz said, was her custom jewelry designs. "People sought her out for that," said Schultz, who had worked at the store from high school onward.
"What I'm doing today is only because of her," he said. "… I'm honored to continue her legacy as Plumb Gold. She paved the way for me and taught me a lot."
Olsen also opened a second Plumb Gold store in Oconomowoc in 1993; that store closed in 2010, Schultz said.
"She was self-taught in many ways," said Alyssa Yorgan, one of Olsen's daughters. "People really loved her designs."
"She was really good at listening to people and providing something special at a significant time in their life, and that's what she loved to do."
Yorgan added, "She was one of the few people who found something they were good at that made other people happy and made money."
Downtown 'pioneer'
Devin Sutherland, Downtown Racine Corp.'s previous executive director for many years, called Olsen one of Downtown's business pioneers.
"When she established her business, Downtown would have been an area when it was not strong in retail, and maybe people felt uncomfortable coming down there," he said. "… She was part of the artistic class that always lead the charge in downtown development."
Sutherland continued, "She was always one of the best — if not the best — custom jewelers in the area. And I always enjoyed how she mentored (Schultz)."
Olsen was also a good supporter of Downtown Racine, Sutherland said, serving on the DRC Board of Directors and financially supporting many Downtown events. Several years ago, he said, when the Friday outdoor summer concert series Music on the Monument had funding challenges, Olsen stepped in and sponsored that year's entire series.
A memorial service is planned for Olsen from 2-4 p.m. Dec. 14 at Preservation Hall, 740 Lake Ave.
"She was one of the few people who found something they were good at that made other people happy and made money."

Alyssa Yorgan, daughter of the late Judy Olsen
The business news you need
With a weekly newsletter looking back at local history.