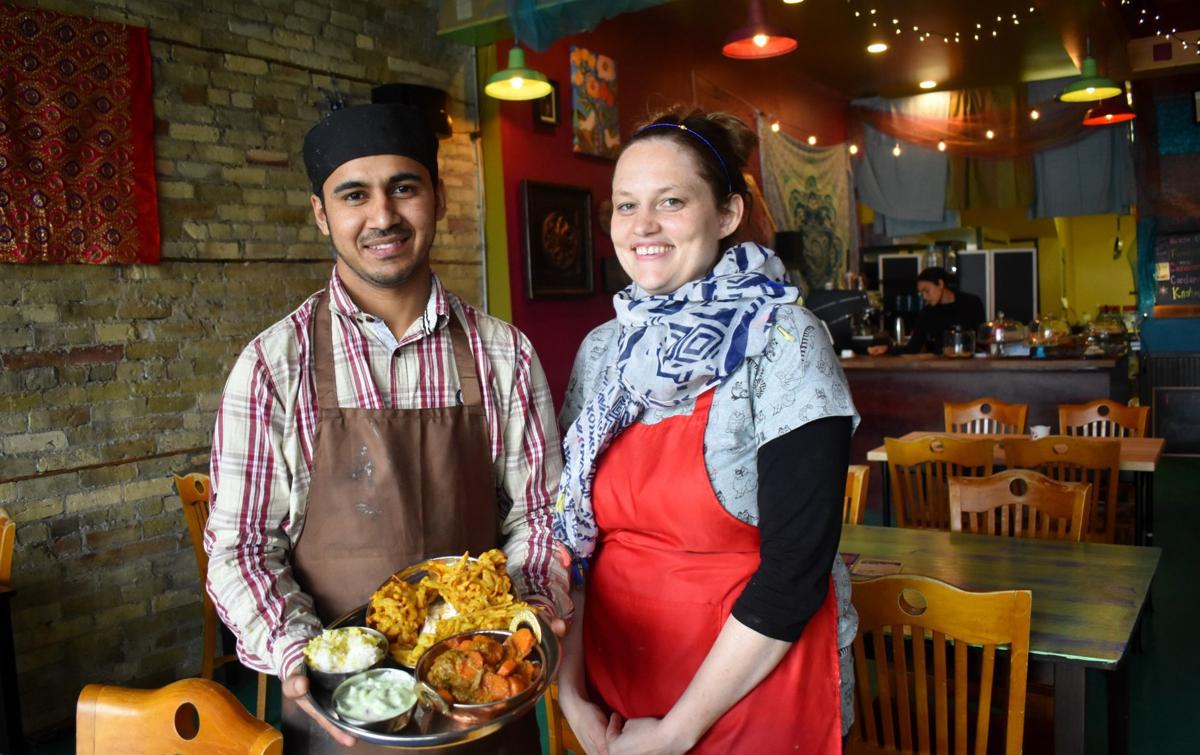 RACINE — Downtown's new Pakistani restaurant, Chit Chaat, was busy on its first official day Wednesday.
Pakistan native Junaid Shafique, 25, who came to this country last July, and his wife, Angela Downs, opened Chit Chaat in the former Out of the Pan restaurant, 550 State St., space. It is part chai tea and espresso bar as well as Pakistani lunch and supper restaurant, with supper dishes served tapas style.
Downs has said Shafique, who she met while both were working in Japan, learned cooking and how to make chai teas from his mother, then took it further on his own. Downs — who has a long history in the retail food and beverage business with Starbucks — said she has learned from her husband about the authentic chai tea that can be found in the roadside stalls in India or Pakistan.
The name Chit Chaat comes partly from "chaat" (rhymes with hot), which means "savory snack," Downs explained. It is common in Indian and Pakistani street food, she said: If something is served chaat, it comes covered with foods such as chickpeas, yogurt, chutney and onions.
Downs has said what she thinks makes their restaurant different from other Indian and Pakistani restaurants is that they offer "street food" that others have overlooked. Consequently, Pakistani street food is a key part of the menu; all items on that separate menu are available all day including samosa chaat ($6), pani puri chaat ($4), Hunza Valley chap shuro ($10), bun kebab ($6) and falafel wrap ($7).
In addition to the street food menu, each day for lunches (11 a.m. to 2 p.m.) Chit Chaat will offer one vegetable curry dish and one meat curry dish.
The separate dinner menu includes such items as a chicken biriyani platter ($13), Sikh kabab platter ($15), butter chicken curry ($14), channa dal fry ($8), kofta curry ($13) and Nihari, a Friday and Saturday dinner with slowly simmered lamb curry ($18).
Curry spice levels can be adjusted from mild to hot.
Chit Chaat is open 10 a.m. to 8:30 p.m. Tuesday-Thursday and 10 a.m. to 9 p.m. Friday and Saturday. The phone number, as of Friday, will be 262-800-1079.