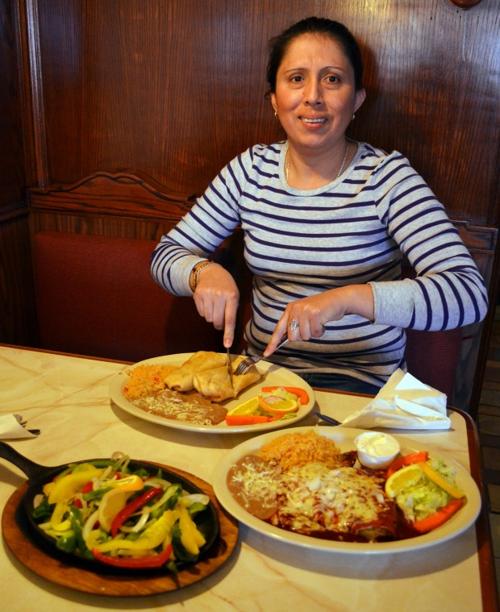 STURTEVANT — This area now has another Mexican food option with the recent opening of La Lluria Mexican Restaurant.
La Lluria replaced Olympic Family Restaurant, under new ownership, at 8609 Durand Ave. in a small strip center just east of Milaegers, 8717 Durand Ave. Mexico natives Bonifacio and Griselda Mendoza said the restaurant was closed for 2 1/2 months for a $45,000 remodeling of the kitchen and dining area, until reopening as La Lluria in December.
The name means "soft rain," said Griselda Mendoza, who owned the former La Iguana Loca restaurant, on Durand Avenue at Willow Road, from about 2006-08.
"I wanted something different" in a restaurant name, said Griselda Mendoza, who sprinkles her speech liberally with "honey" as a term of endearment.
La Lluria features freshly made, authentic Mexican foods, the Mendozas said, as well as some American dishes — especially at breakfast. The lunch special offers two Mexican choices, with beans and rice, for $5.95. The dinner special consists of three choices for $9.95.
Bonifacio Mendoza, the head cook, is experienced in both Chicago and Milwaukee restaurants.
La Lluria is open seven days a week from 7 a.m. to 9 p.m. Breakfast is served from 7-10 a.m., breakfast or lunch from 10-11 a.m., lunch from 11 a.m to 2 p.m. and supper from 2-9 p.m.