MOUNT PLEASANT — It was about 11 a.m. on a Tuesday, and Meli Café Pancake House & Restaurant was humming with business.
That seems to be the usual state of affairs at Meli Café, 1158 Prairie Drive, which in 2018 won the Best Breakfast vote in The Journal Times' Best of Racine County contest. And now, if anything, loyal customers will have even more dishes to try there.
On July 16, Hasnaa Hussein, owner of three Chicagoland restaurants, bought Meli Café and brought in her nephew, Jordan Bashayreh, from one of her other restaurants to manage it.
The vivacious Hussein has accomplished much since coming to America from her native Egypt in 2000, knowing no English.
Hasnaa came to this country three days after wedding Hussein Tobaa, now an engineer, in an arranged marriage. To bring in some money and occupy her days, for three years she taught belly dancing, an art that she says is traditional and universally known by Egyptian women. Hasnaa said her belly-dancing students helped teach her English.
But after she became pregnant, Hussein had to stop teaching belly dancing. So, she bought a small hair-and-jewelry shop from an Egyptian lady who was a customer. The little shop, which had not previously been making money, started to succeed.
"The way I treat people (is) nice. And they come back to me," Hussein said. "Sometimes they come to bring neighbors to buy something from me because they like me."
As she made money, Hussein bought a second and then a third such shop.
In 2011, she sold all three and bought her first restaurant, Mother's Pancake House & Restaurant, in Aurora, Ill. She had learned to cook for her family growing up, Hussein said.
Mother's was saddled with debt to suppliers, Hussein said, and she struggled for the first three years. But eventually, she bought a second Mother's Restaurant in St. Charles, Ill. — a 10,000-square-foot restaurant — and also Yia Yia's Pancake House & Restaurant in Chicago. All three are larger than Meli, which can seat up to 180 diners.
Register for more free articles.
Stay logged in to skip the surveys.
Enhancing Meli menu
The large Meli Café menu came from Yia Yia's, Hussein said. Nevertheless, now that she owns Meli, a breakfast-lunch diner, she will be adding to its menu, as the Yia's menu is a bit more extensive.
For example, Hussein said she will be adding a third soup each day to the two that Meli has been offering. One will be vegetarian and gluten-free.
And she wants to add more healthy lunch dishes, more breakfast items, add gluten-free items to both, more Greek foods, more salads and more fruit. "Like, I have a salad at my other location called strawberry mango salad," she said. "We put tuna or chicken salad in the top." It's a very good seller, Hussein added.
Meli will also add half-sandwich-cup-of-soup combinations, something the current menu lacks, she said. And the French fries are now seasoned, a recipe that came from Hussein's other three locations, said Bashayreh, who has 15 years of restaurant experience.
"The idea is to introduce a weekly special," he said, and find out which dishes should be added to the regular menu. Examples will be pesto chicken Panini and fresh mango crepes. Over time, about 15 new items will be coming, Bashayreh said.
Importantly, Hussein said she plans to increase her kitchen staff from five cooks to eight with the goal of getting meals out in five minutes and of avoiding waiting times on weekends.
Meli Café is open 6 a.m. to 3 p.m. seven days a week. For more information call 262-583-1876.
#9 - Annetta's Cafe, 8020 Durand Ave.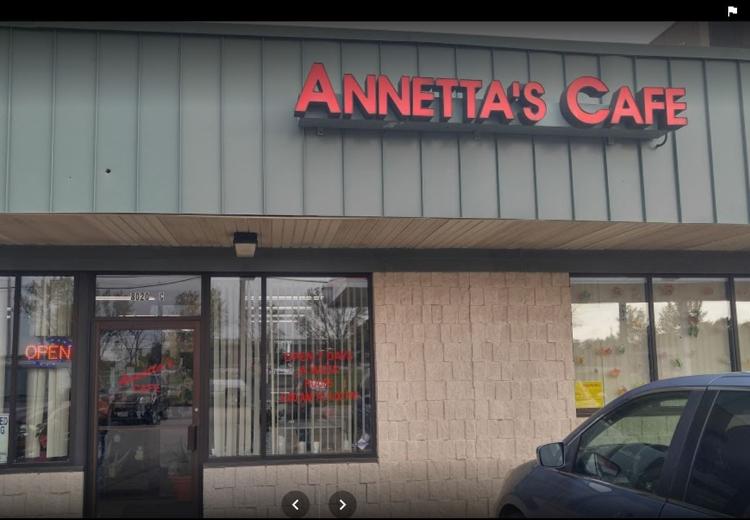 #8 - Dynasty Restaurant, 2427 Lathrop Ave. (tie)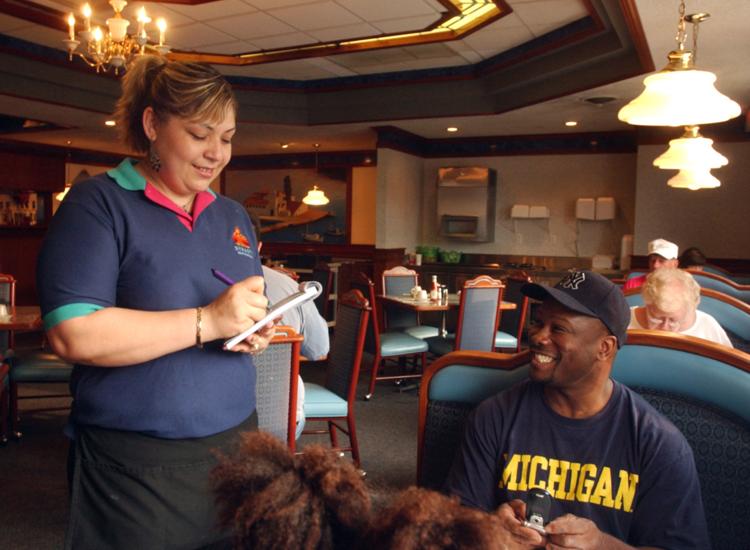 #8 - Cliff's Boathouse Cafe, 301 Hamilton St. (tie)
Known for their huge portions and potato pancakes, Cliff's Boathouse Cafe, 301 Hamilton St., tied for 8th place in the 2018 Best of Racine County contest's breakfast category.
#7 - Yuni's Avenue Cafe, 5104 Washington Ave.
#6 - Douglas Avenue Diner, 5125 Douglas Ave.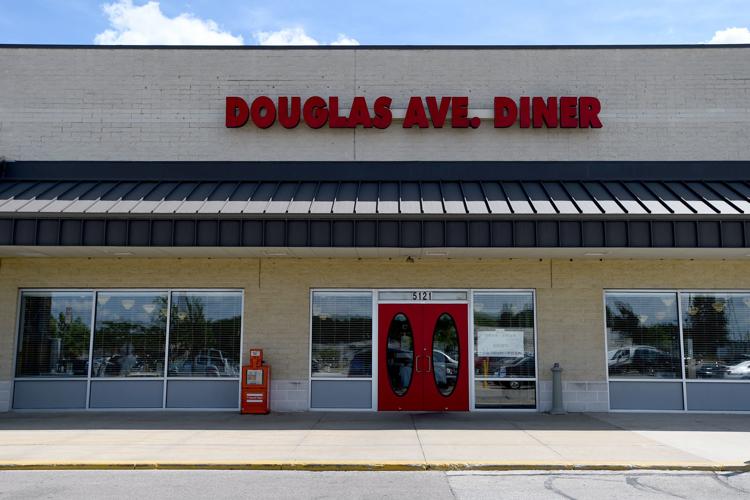 #4 - Honey Bs II Diner, 4713 Douglas Ave.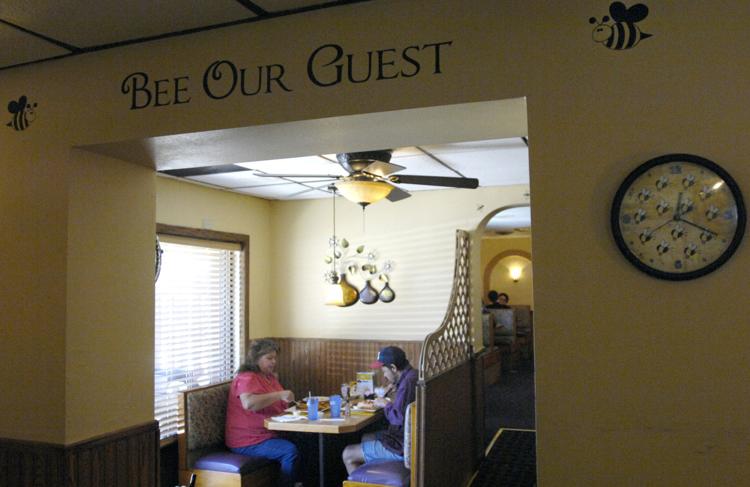 #3 - Roberts Roost, 600 Sixth St.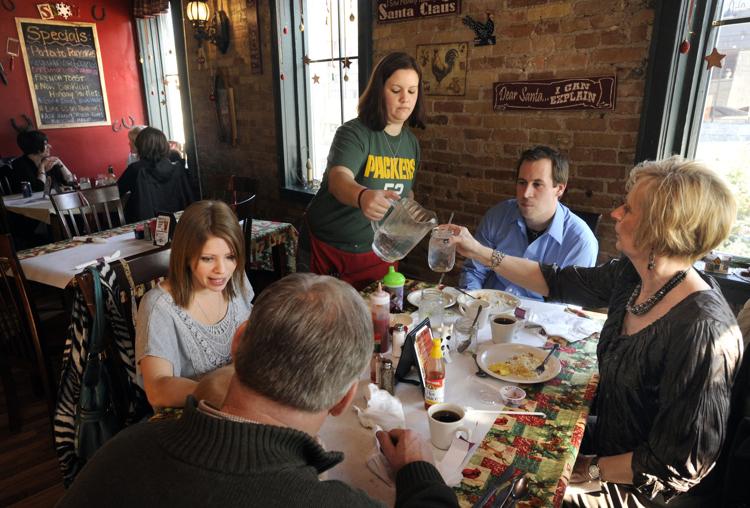 #2 - Blue Bear, 2920 Taylor Ave.
Journal Times readers voted Blue Bear, 2920 Taylor Ave., as one of the best breakfast places in the 2018 Best of Racine County contest.
#1 - Meli Café , 1158 Prairie Drive