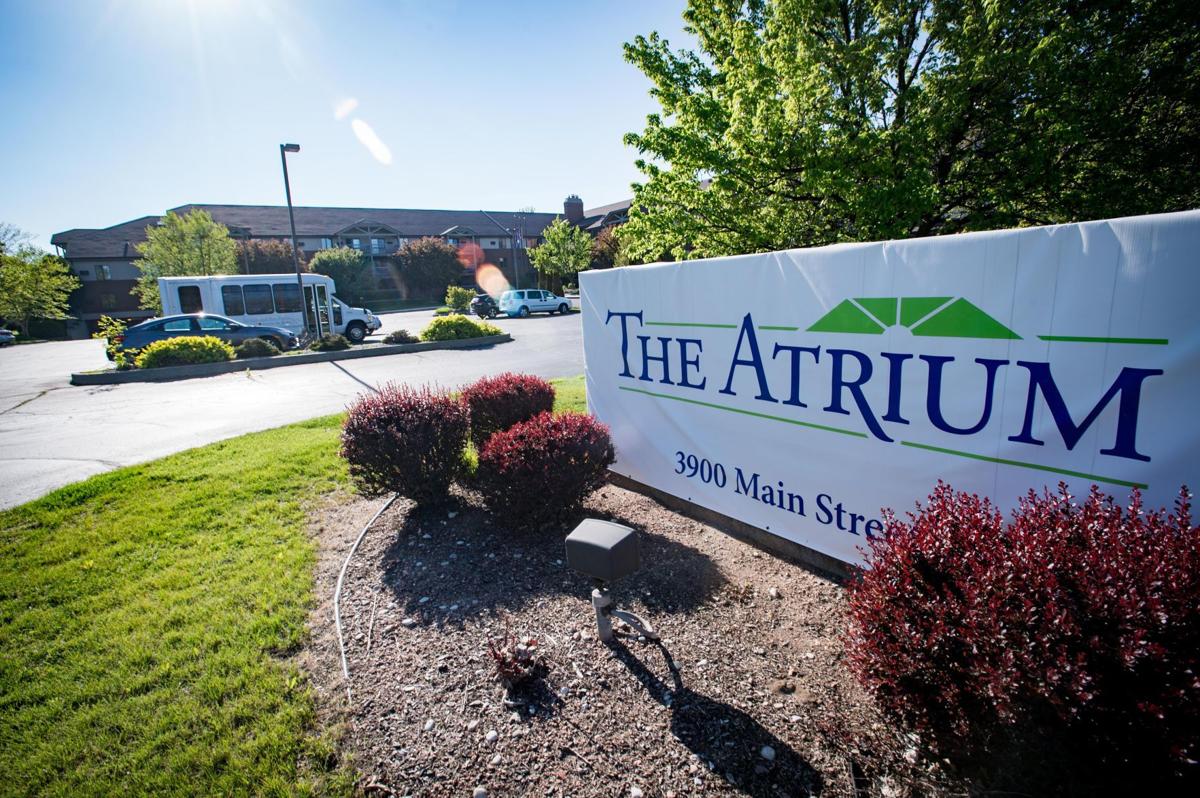 RACINE — The Atrium of Racine, the senior living complex that went into receivership 22 months ago, is now under new management and has an interested potential buyer.
The Atrium of Racine is the legal entity which owns and operates the Atrium, 3900 N. Main St., a 76-unit senior housing independent-living center; and Bay Pointe, 3950 N. Main St., a 40-unit assisted-living facility.
In May 2017, The Atrium of Racine filed a voluntary Wisconsin Chapter 128 receivership, an alternative to bankruptcy under Wisconsin state law. The receiver, Michael Polsky, cited "shifting market forces such as rising health care costs, lower government reimbursements and increased competition as issues that created financial challenges and which led to the filing."
The Atrium's receivership was another falling domino after the collapse of the former Lincoln Lutheran of Racine. For decades a provider of housing, nursing and community services for older adults, Lincoln Lutheran declared itself insolvent and filed for receivership in December 2014.
"Atrium was unable to fully recover from the negative impact, both financially and operationally, that resulted from the collapse of Lincoln Lutheran of Racine," stated Polsky, who was also the receiver in that case.
With Lincoln Lutheran in receivership, in April 2015 Watertown-based Marquardt Management Co. signed an agreement to manage, with an option to buy, five former Lincoln Lutheran properties including the Atrium and Bay Pointe.
Unhappy residents
Until early this month, Marquardt continued to manage The Atrium of Racine — but badly, according to residents. For example, on Thursday Atrium residents Carl Musson and Marilyn Iselin were asked how Marquardt was as a management company there.
"Lousy," Musson promptly replied.
They gave numerous examples. Musson — chairman of The Atrium's six-member receivership committee — said that, as appliances such as dishwashers, microwaves and washers and dryers failed, Marquardt would simply move others from different apartments instead of buying new ones.
You have free articles remaining.
The company also did not re-register the company maintenance pick-up truck, nor replace the battery, so the truck could not be used, Musson said.
One time, after two mailbox locks were inoperable and the doors were hanging open, Musson said, he asked the maintenance man why he didn't fix them. "He said, 'They won't give me any money,' " Musson said. So, he bought two locks himself, for $3.38 apiece, and repaired both boxes.
Last summer, Iselin said, a group of female residents were on their hands and knees pulling weeds alongside the entryway because they couldn't stand the way it looked.
"They didn't wash any windows," Iselin added, so some of the women did that also.
Worse, the maintenance man was getting paid two weeks late, Musson said.
Marquardt also cut a full-time maintenance man at Bay Pointe and cut the hours of at least two housekeepers, Musson said.
Marquardt CEO Matt Mauthe did not return a message seeking comment Friday.
Marquardt out
Two things led to the change in management, Musson said. One was that, through his emails to Polsky about the state of affairs at The Atrium, "The receiver finally recognized that Marquardt was not doing its job."
Around the same time, Marquardt, which Musson said was getting between $9,000 and $10,000 per month to manage The Atrium of Racine, asked Polsky to raise that fee to $35,000 as of April 1.
Musson said Polsky — who could not be reached for comment — said no, and he and Marquardt mutually agreed to end that company's management role. On Feb. 28 Polsky filed an "emergency motion" to employ Health Dimensions Group of Minnesota as the new management company, and the next day the court issued an order granting that motion.
Health Dimensions, which declined to comment and referred all questions to Polsky, took over on March 6, Musson said. On March 8 the company held a meeting with all Atrium residents. At that meeting, Darrin Hull, an executive vice president for Health Dimensions, told the residents the company would be assessing every apartment and taking care of the property inside and out, Musson and Iselin said.
Monday, Musson said, The Atrium's receivership committee met with its lawyers and learned that Polsky is negotiating with a very interested potential buyer of The Atrium and Bay Pointe.