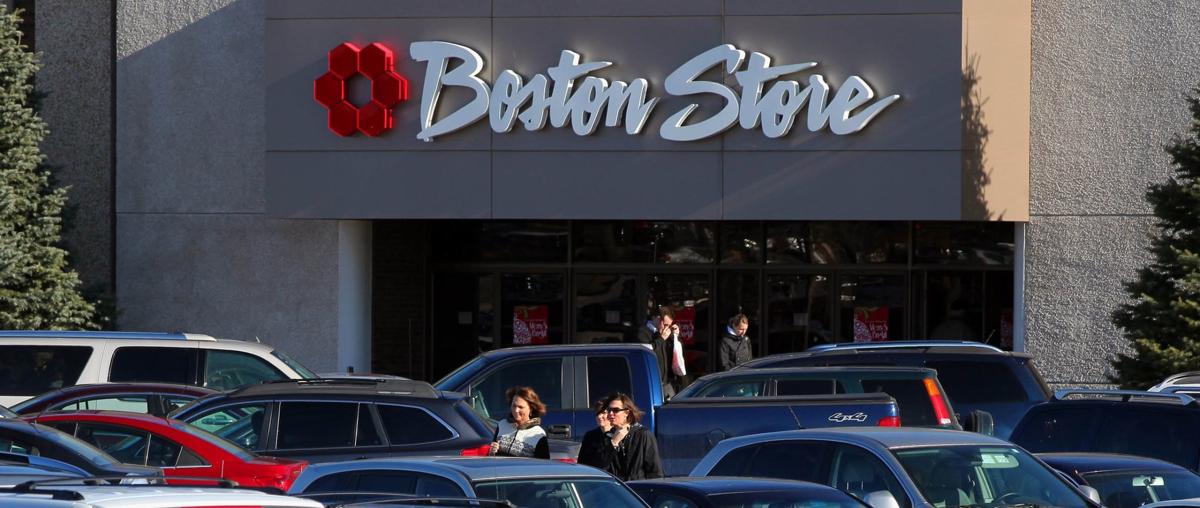 RACINE — Regency Mall could be losing another anchor with Bon-Ton Stores' notification Friday that it might close 13 Wisconsin Boston Stores including the one here.
Bon-Ton, parent company of Boston Store, has been ailing (it filed for bankruptcy protection in February) and notified the state Friday of potential large-scale job elimination starting in June. The timetable was not specified.
The other Boston Stores that could potentially be closed include six in the greater Milwaukee area, two in Madison, and one each in Green Bay, Marshfield, Janesville and Eau Claire.
Even after the state issued its Wisconsin Business Closing and Mass Layoff, or WARN Act notice, it appeared the local store had not been notified, according to a manager who answered the phone there.
Regency Mall escaped an earlier round of Boston Store closing announcements in late January, when Bon-Ton announced plans to close 42 stores.
In a statement released Friday, Bon-Ton said is in active discussions with an investor group to acquire the company and hoped that jobs will be preserved through a sale process.
The potential bad news comes even as the mall's owner, Hull Property Group of Augusta, Ga., is well into significant interior upgrades at Regency in that firm's attempt to save what it calls a "failed mall."
The mall's owner only learned on Friday that the Boston Store could be closing through contact with news media, according to a statement from Hull Property Group.
"It is unfortunate the department store chain has experienced financial difficulties but the new realities of retail have impacted many such chains," the statement read.
The Racine Boston Store and property where it is located are owned by Bon-Ton, not Hull Property Group.
"Hull Property Group is optimistic that a redevelopment of this site can occur and we would wholeheartedly support such a redevelopment as either a neighbor or owner of the property," the statement read.
Hull bought the mall in late 2016 for $9.5 million with the intention of turning it around — Hull's specialty. Part of HPG's revitalization strategy for malls is to spend millions of dollars on what the company calls "sacrificial investments" in each failed mall to transform the interiors and greatly modify the exteriors.
Hull began its interior renovations at Regency in early January.
Hard-hit retail area
If it closed, Boston Store would be the third anchor store that Regency Mall would lose within a few years of each other, along with the departed Sears, which closed there in 2013, and J.C. Penney, which closed in 2015, as online sales continue to sap life from bricks-and-mortar retailers. Both of those spaces, however, have since been redeveloped and are occupied by new stores, with the exception of what was Penney's upper story.
Another former anchor, Younkers, also a Bon-Ton brand, closed in 2002. It was briefly converted into a second Boston Store location within Regency.
Although not part of Regency Mall, last month Toys R Us announced it will close all 800 of its U.S. stores, including the one located just north of Regency Mall in front of the High Ridge Center shopping center, which has lost all its tenants except for Home Depot.
Caitlin Sievers and Pete Wicklund contributed to this report.