CALEDONIA — The new Bear Paw Beach and Adventure Island expansion at Yogi Bear's Jellystone Park Camp Resort is finding success even in its early days, and the campground operators are already thinking of ways to expand upon the experience in the future.
The expansion — a 5-acre man-made beach with 87,000 square feet of water, an inflatable obstacle course cabana rentals and beach chairs — opened in June after just under a year of work. Also added are about 35 new cabins in the area immediately surrounding, with the total planned to reach 50 when all is said and done. It all sits on a portion of the 150 acres of land Jellystone purchased last year.
Jellystone general manager and co-owner Bridget Bender said that while the park has been getting good feedback on Bear Paw Beach, the work is not over. There is still landscaping to be done, additional cabins to be added and future plans to make.
"We're striving to continue to be better," Bender said. Some additions are planned for the obstacle course, and the park is also working to host fundraiser events for local sports teams and having themed weeks at the beach.
Hundreds of guests at peak
At peak times on Saturdays, Bear Paw Beach has seen as many as 500 people at once, Bender said, adding that even at that capacity it does not feel crowded because there is room to sit on the beach, swim, go on the obstacle course and play on a newly installed playground. That the expansion is seeing early success did not come at a surprise, Bender said, but the campground was not necessarily expecting it to be such a huge hit.
You have free articles remaining.
"I knew people would think it's unique and different and cool, but I guess yes and no," Bender said. "As a mom of four kids — and four boys — my kids every day want to be here."
The beach is connected to the Jellystone campground via a private road, but also has its own public entrance on Seven Mile Road between Highway 38 and Nicholson Road.
Jessica Heaton, of Carpentersville, Ill., visited the beach Sunday with her three children ages 4-9. She said her family has come to Jellystone to camp for the past five years and said the beach was a good addition.
"It's great," she said, but added that she found the price for a day-pass to Bear Paw Beach and a one-hour session on the obstacle course — $15 per person for campers and $25 to $30 per person for the general public — to be high.
A.J. Maroszek, 7, of Waukesha, and Jacob Auspring, 12, of New Berlin, were both at the playground waiting to go on Adventure Island. They said they were looking forward to trying out the obstacle course and that they had enjoyed their time so far.
Jellystone currently has no plans for the rest of the land from the 150-acre purchase, Bender said. The Bear Paw Beach area and the additional cabins only take up about a third of the vacant land.
The beach opens daily at 9 a.m. and closes at 7 p.m. Sunday through Thursday and 7:30 p.m. Friday and Saturday. Tickets can be purchased online at www.bearpawbeach.com.
Bear Paw Beach
Bear Paw Beach opened in Caledonia June 26 as part of an expansion to Yogi Bear's Jellystone Park Camp Resort in Caledonia. It features 87,000 square feet of water and an obstacle course named Adventure Island. 
Bear Paw Beach
Bear Paw Beach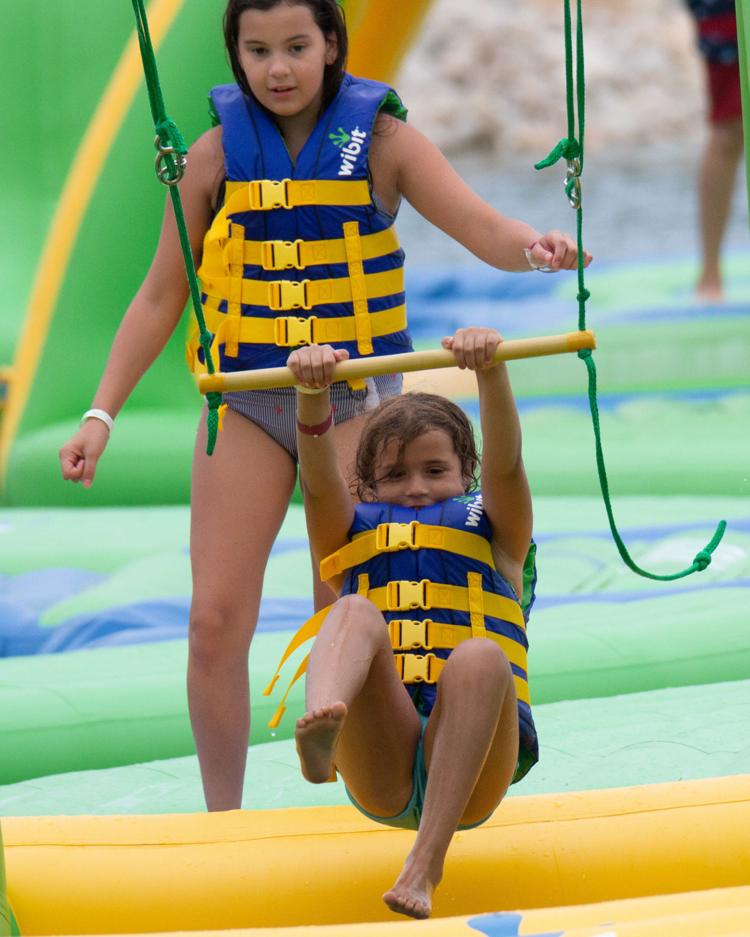 Bear Paw Beach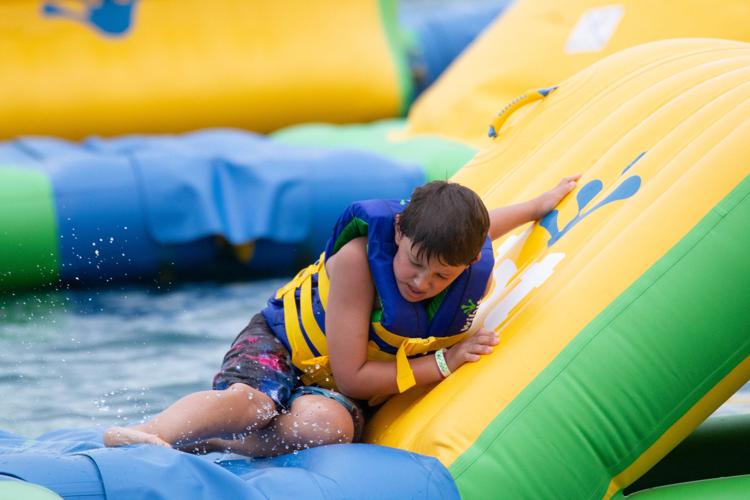 Bear Paw Beach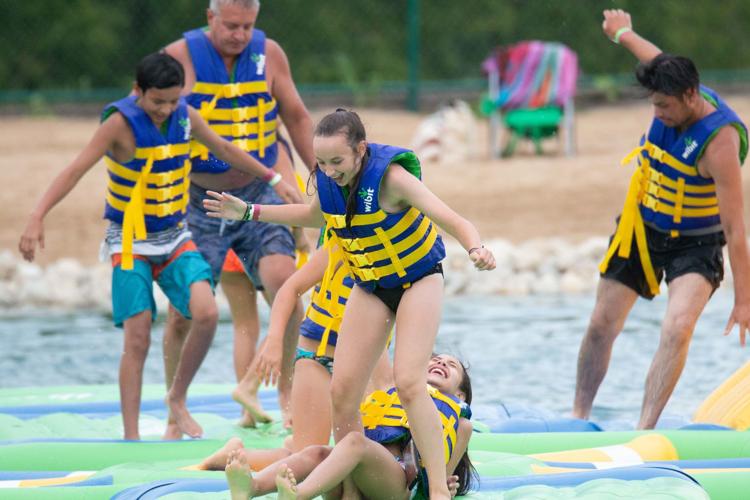 Bear Paw Beach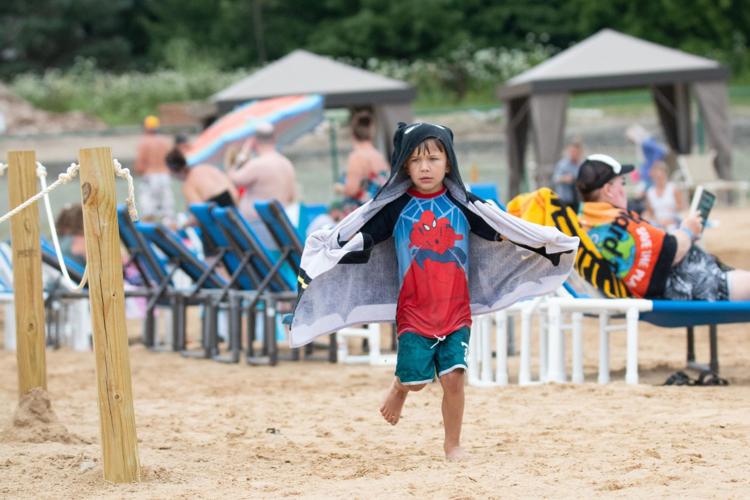 Bear Paw Beach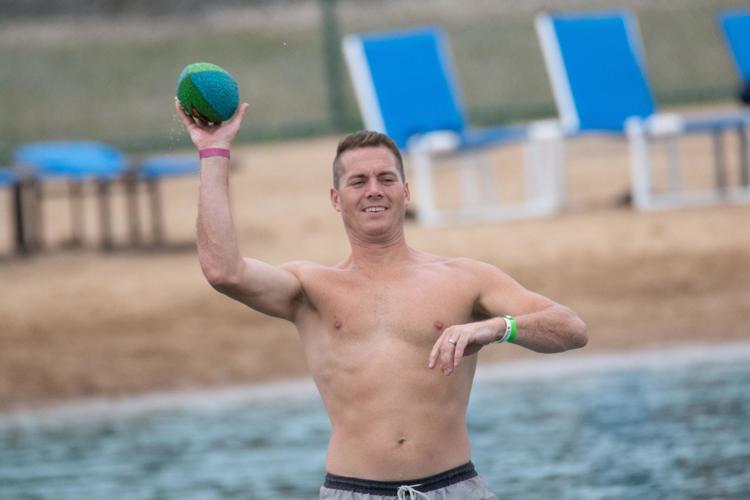 Bear Paw Beach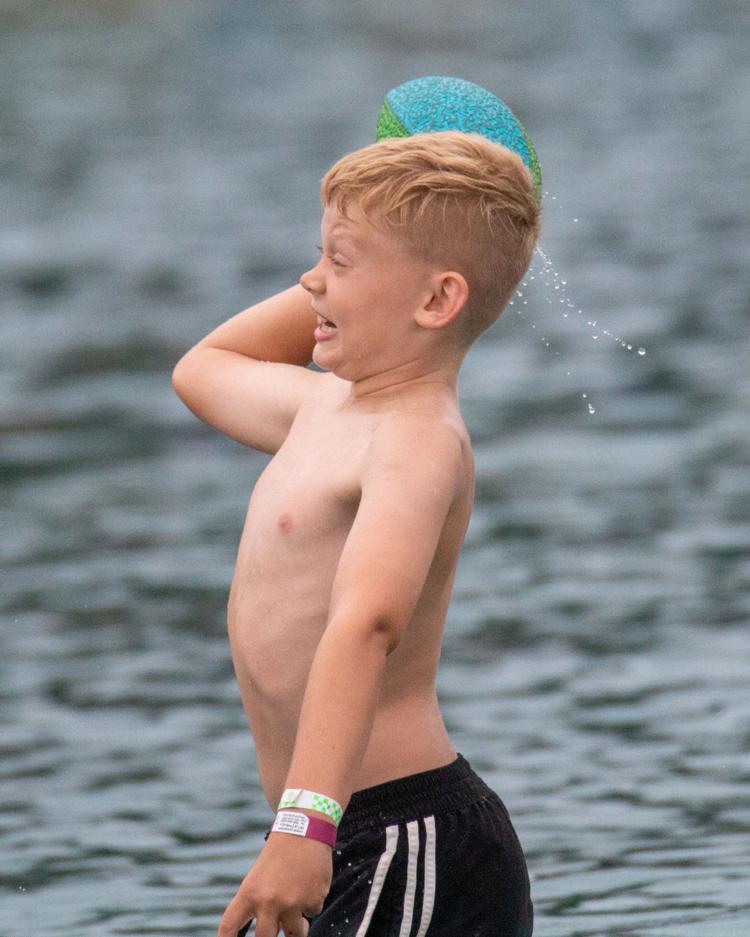 Bear Paw Beach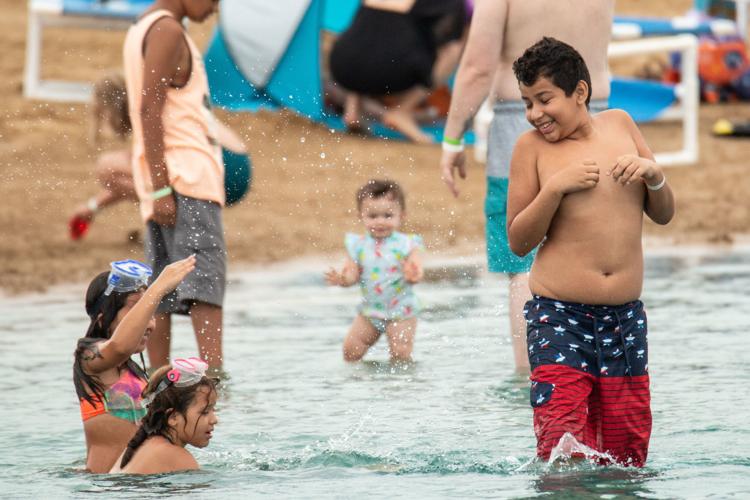 Bear Paw Beach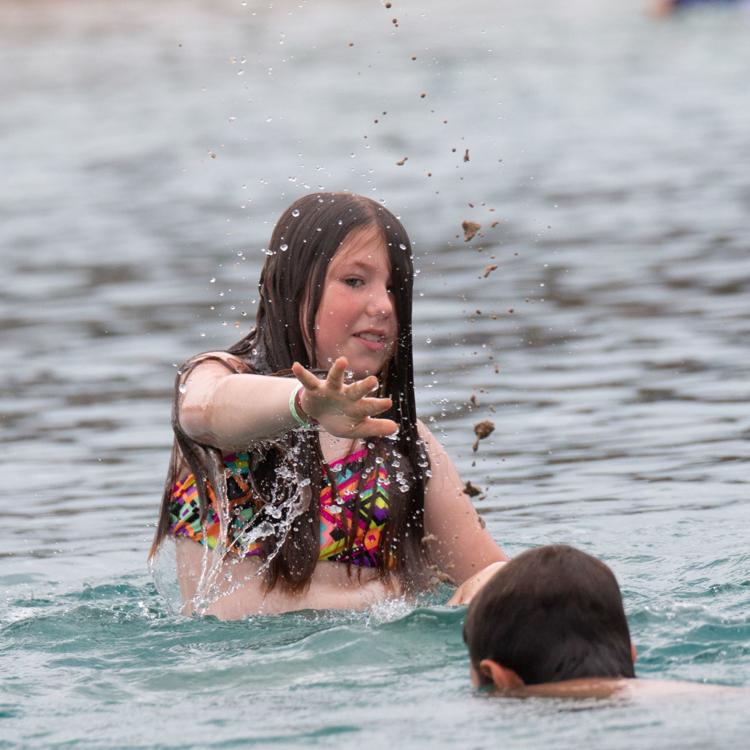 Bear Paw Beach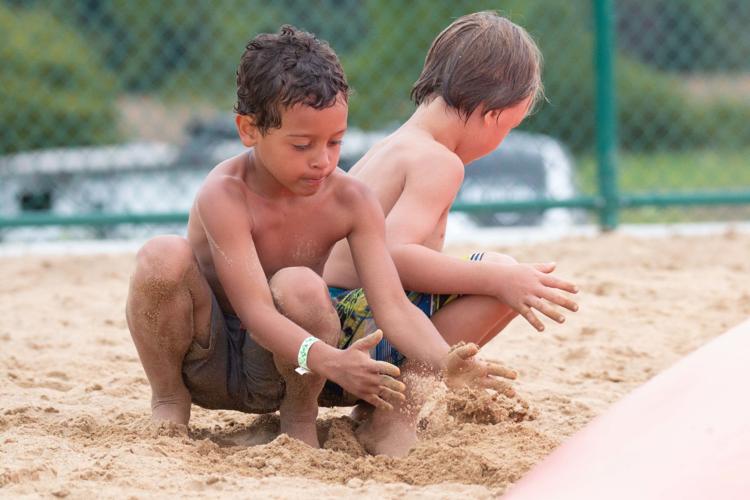 Bear Paw Beach