MOUNT PLEASANT — Vertical construction of Foxconn Technology Group's Mount Pleasant advanced-manufacturing plant began on Monday, right on schedule — to the day.
The massive construction project will be the Taiwanese company's first manufacturing operation ever in the United States and is being called the "fab," short for thin-film-transistor fabrication plant.
On June 28, 2018, Foxconn founder Terry Gou, President Donald Trump and other dignitaries came here to attend the official groundbreaking of what Foxconn has said will be a $10 billion advanced-manufacturing and research-and-development campus.
Foxconn has said that manufacturing operations would begin next year. State and local officials have said that Foxconn has told them the plant would employ about 1,500 by late 2020.
Foxconn has not publicly provided a specific expectation for the number of jobs at that point in time. Last Wednesday, Foxconn executives met with state and Racine County officials — with no one saying much about what was discussed.
However, construction toward manufacturing on the local campus is marching forward, as seen Monday and promised all along.
"We are starting vertical construction for the advanced-display fabrication facilities," said Adam Jelen, senior vice president, Central Midwest Division, for Gilbane Building Co. It is the first subset of facilities in the future Wisconn Valley Science and Technology Park, he said Monday at the Foxconn campus.
Last week, Gilbane and its many subcontractors completed the major foundation work for the plant, Jelen added.
The building will be the size of about 17 football fields, Jelen said.
As previously announced, the plant is still expected to begin manufacturing operations in the fourth quarter of next year, he said.
About 200 tradespeople are currently at work on the fab, which is located in the northeast corner of the Foxconn campus, Jelen said. The campus itself is nestled into the southwest corner of the Village of Mount Pleasant.
The precast wall panels being welded onto their embedded steel pads average 40 feet tall and about 65,000 pounds, or more than 32 tons, Jelen said.
"We are going to weld the panels together, they're welded to the foundation, and there are temporary braces." The foundation ranges from 6 feet to 12 feet deep atop structurally prepared soils, he said.
"We're very fortunate here in southeast Wisconsin to have strong bearing capacity with our soils," Jelen said.
The wall panels are heavy enough that each flatbed truckload consists of a single panel, and each is a sandwich of insulation between two sheets of concrete, with connectors that prevent thermal transfer. Waukesha-based Spancrete is making the panels in Valders, Jelen said.
The fab's walls will be formed by 411 such panels, he said. Two cranes are on site now and can set about 10 to 15 panels per day.
"Next week, right behind the precast (panels), we will be starting structural steel," the start of the ceiling and roof, Jelen continued. That will involve another two cranes and about 8,000 tons of steel.
"Our goal is to have the building enclosed by year end," Jelen said.
After the walls, ceiling and concrete roof are in place, he said, workers will pour the floor slab over utilities, electrical distribution network and so on.
Operational next year
The interior walls being erected Monday were a plain, dull gray. But Jelen said the exterior wall panels will have an architectural finish with specialty aggregates and color — as well as architectural features such as aluminum and glass, metal panels and translucent panels.
The building is expected to be completed in next year's second quarter, to be followed by the start of the occupancy process, which will involve installation of machinery and everything else required to begin manufacturing operations, Jelen said.
"There are a tremendous amount of clean-room spaces within the manufacturing facility," Jelen said. "A mid-level clean room might be equivalent to an operating room."
Construction of the fab is not the only current activity in what is called Area I of Foxconn's eventual 2,900-acre campus, Jelen said.
In addition, workers are finishing the overall mass excavation and stormwater-management system, and they are preparing the roadway system and utilities. The latter involves the permanent sanitary-sewer and water installation, to be followed by the permanent roadways.
This week, Jelen said, Gilbane also is starting the foundation systems for the power substation just inside Area I.
Foxconn has awarded more than $175 million to date in total contract value for work at the Wisconn Valley Science and Technology Park, including the recent announcement of awards totaling $15 million to nine subcontractors in recent weeks.
In photos: Foxconn FAB goes vertical
Foxconn Fab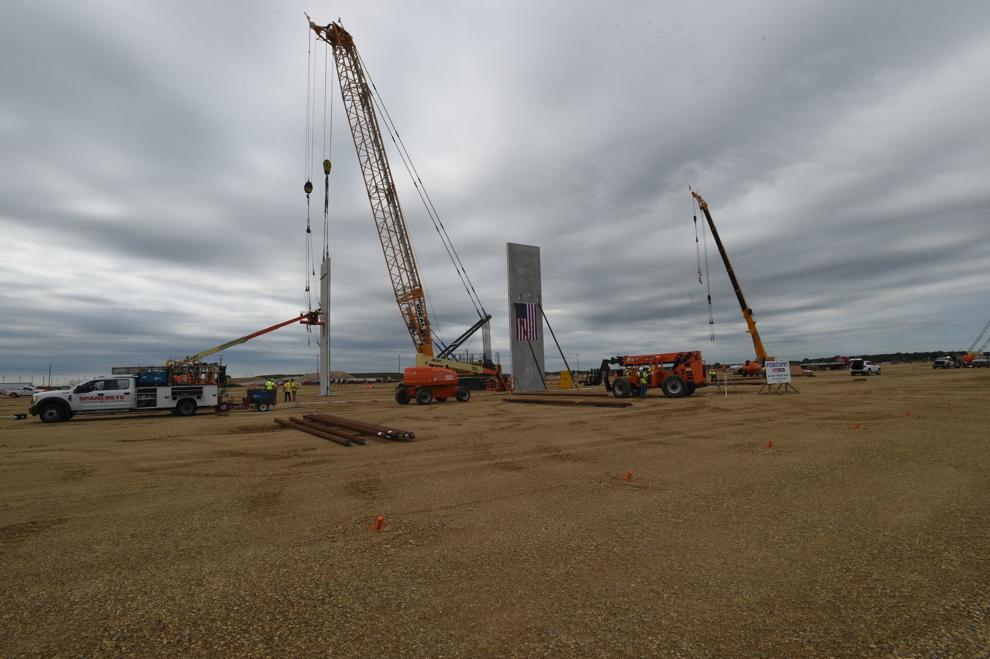 Foxconn Fab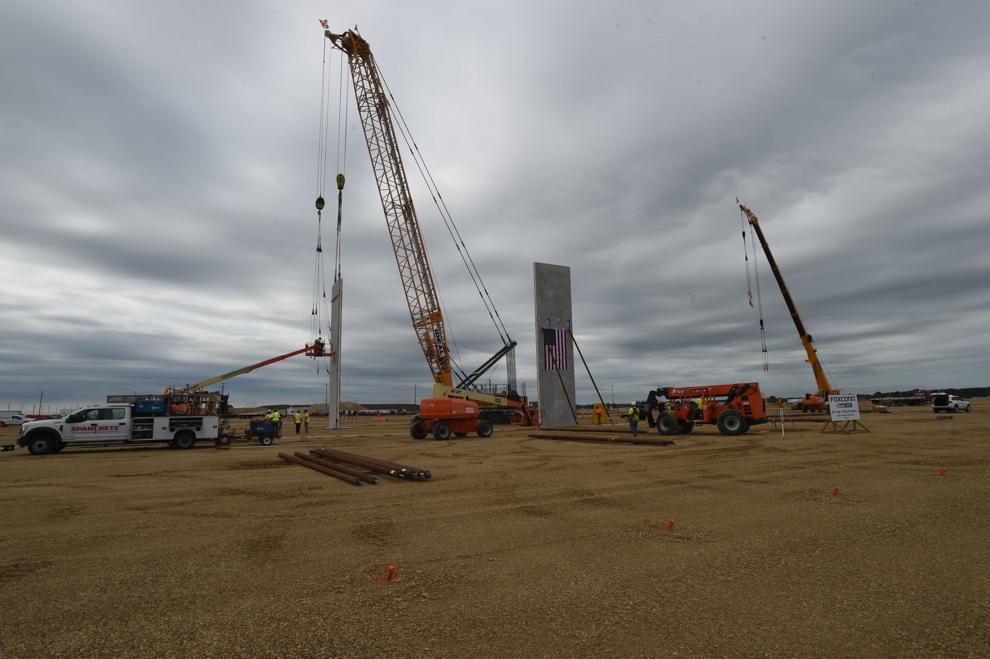 Foxconn Fab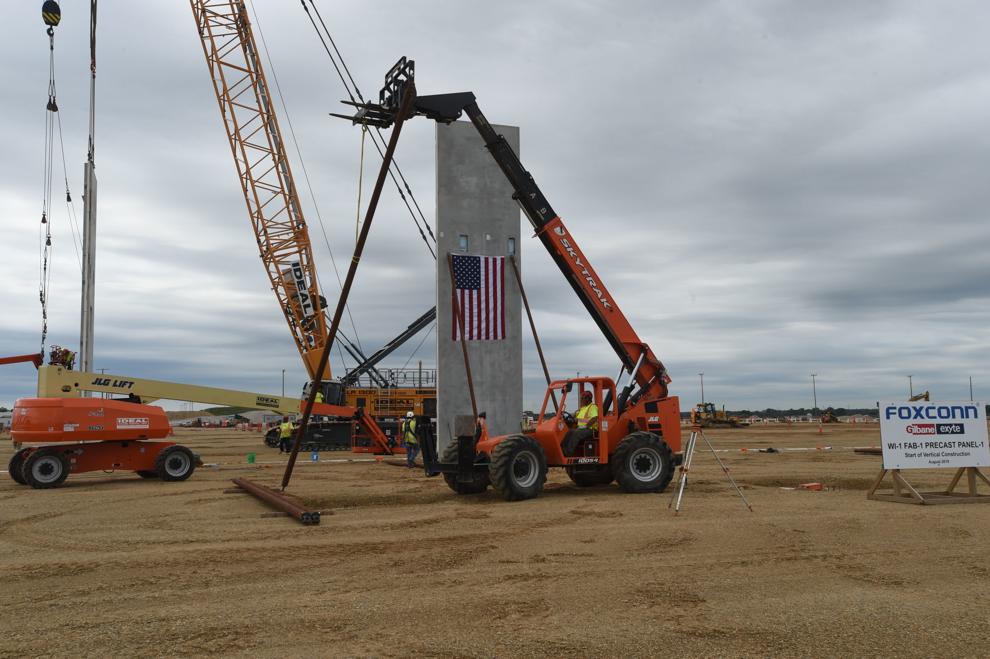 Foxconn Fab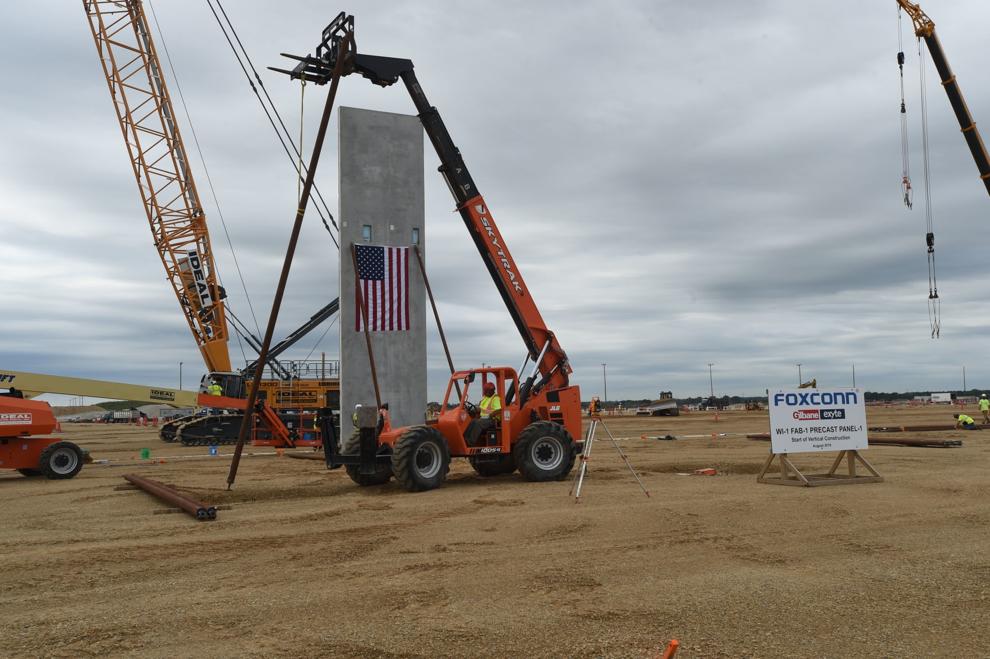 Foxconn Fab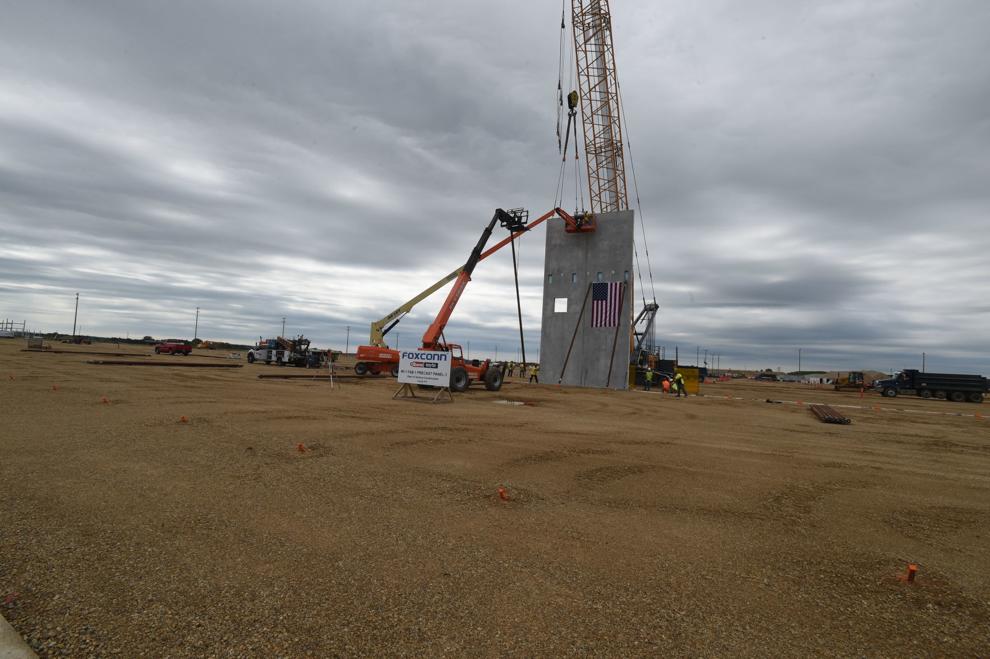 Foxconn Fab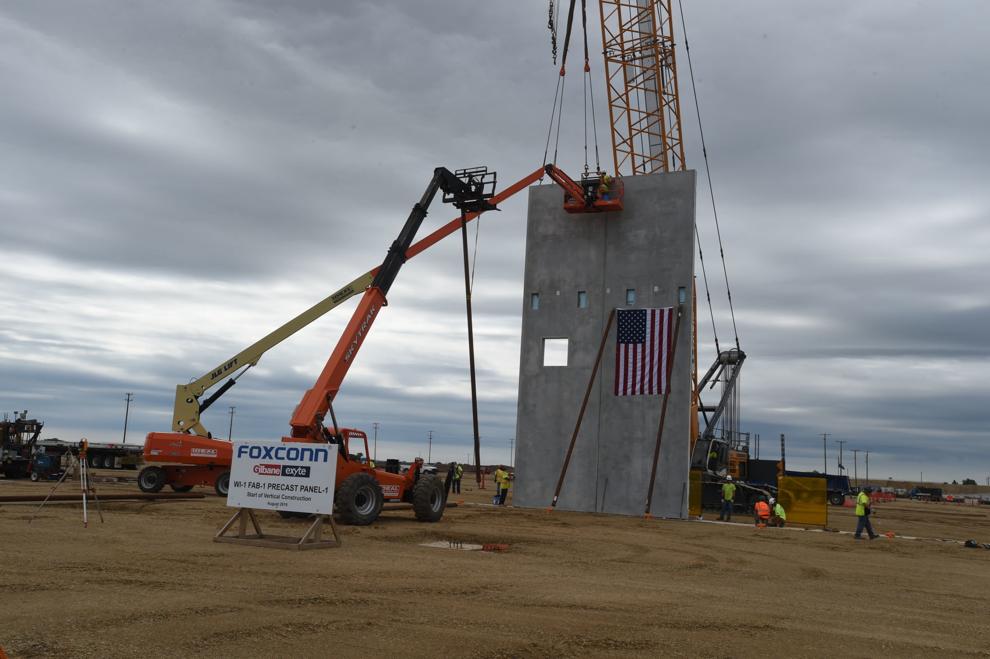 Foxconn Fab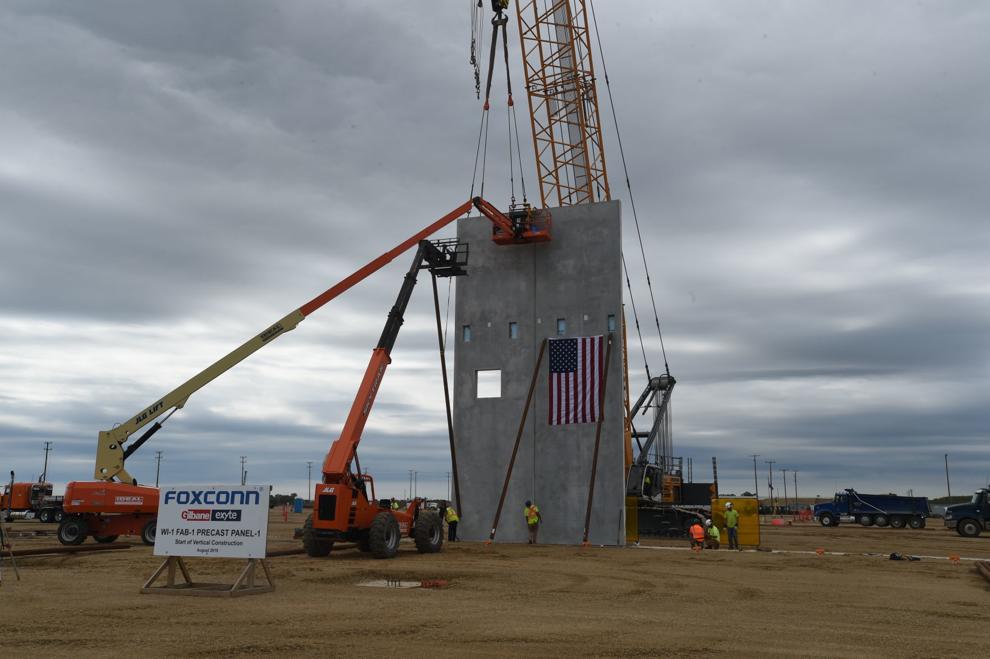 Foxconn Fab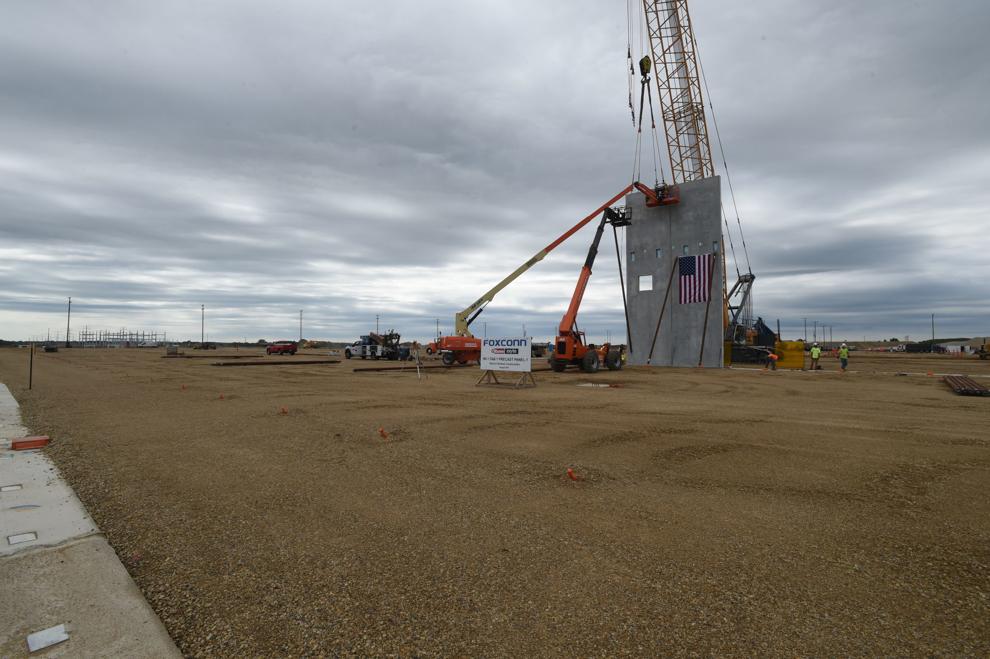 Foxconn Fab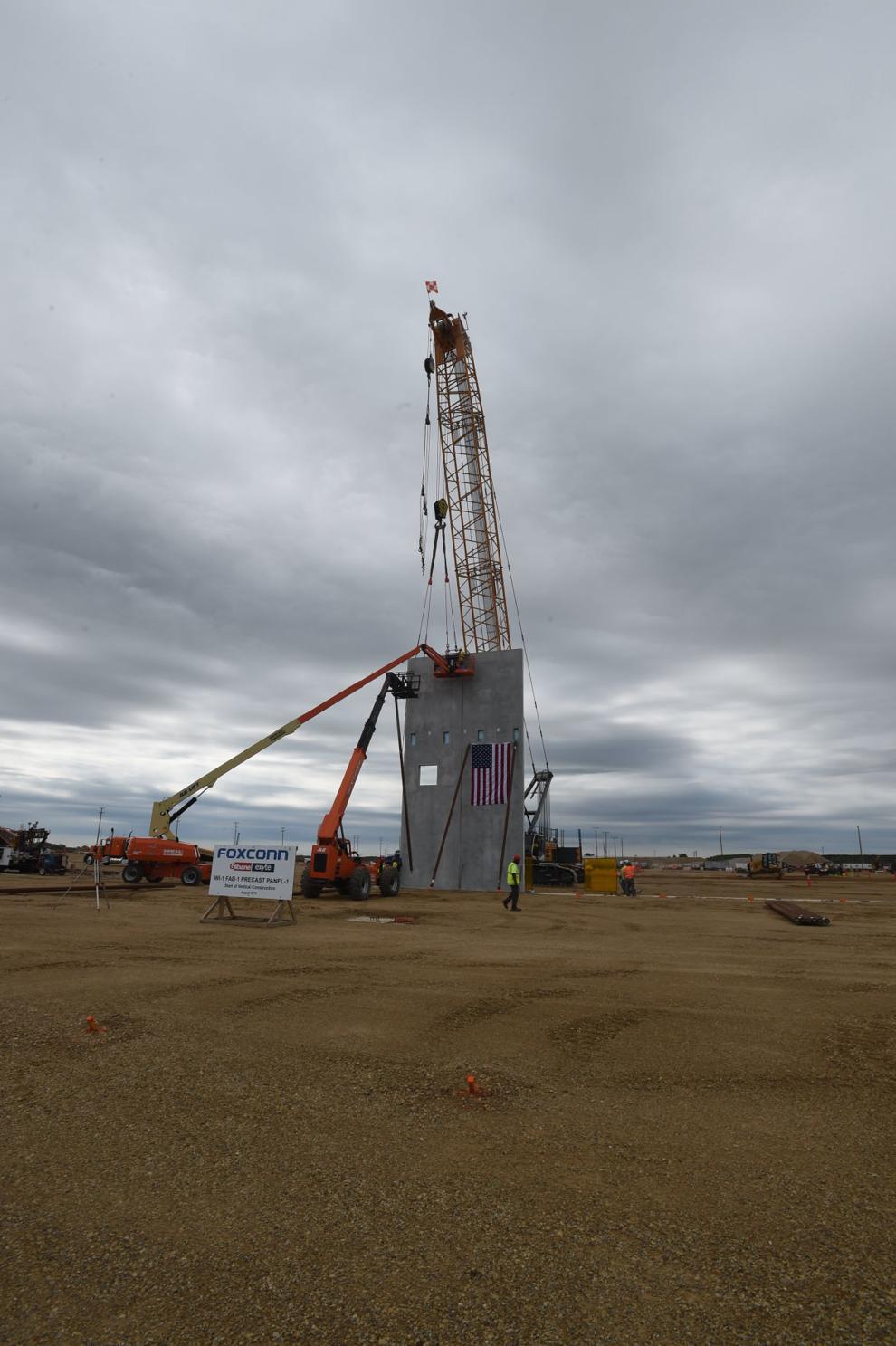 Foxconn Fab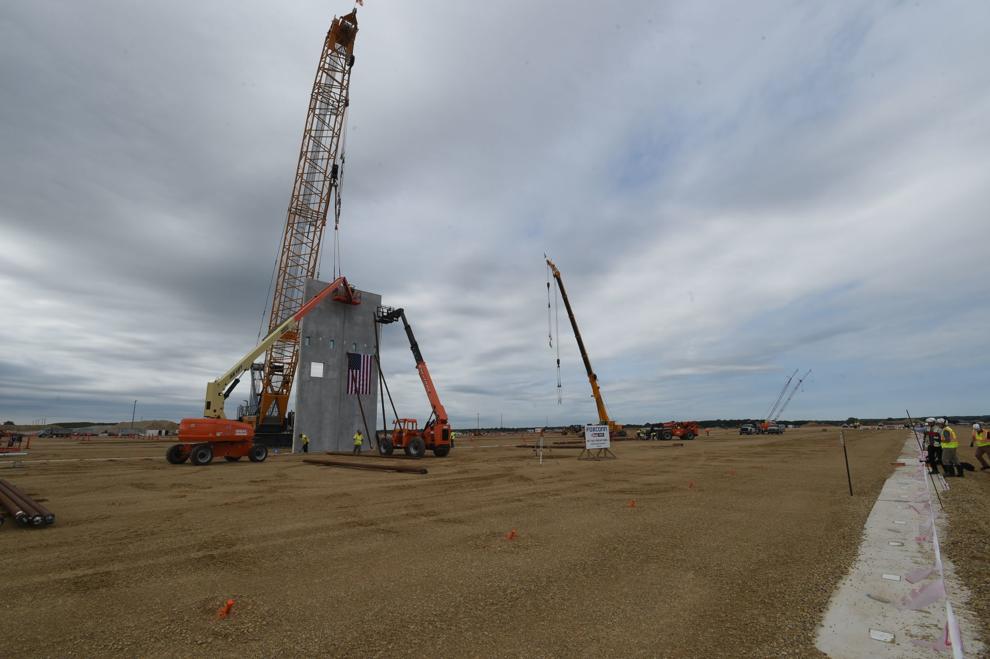 Foxconn Fab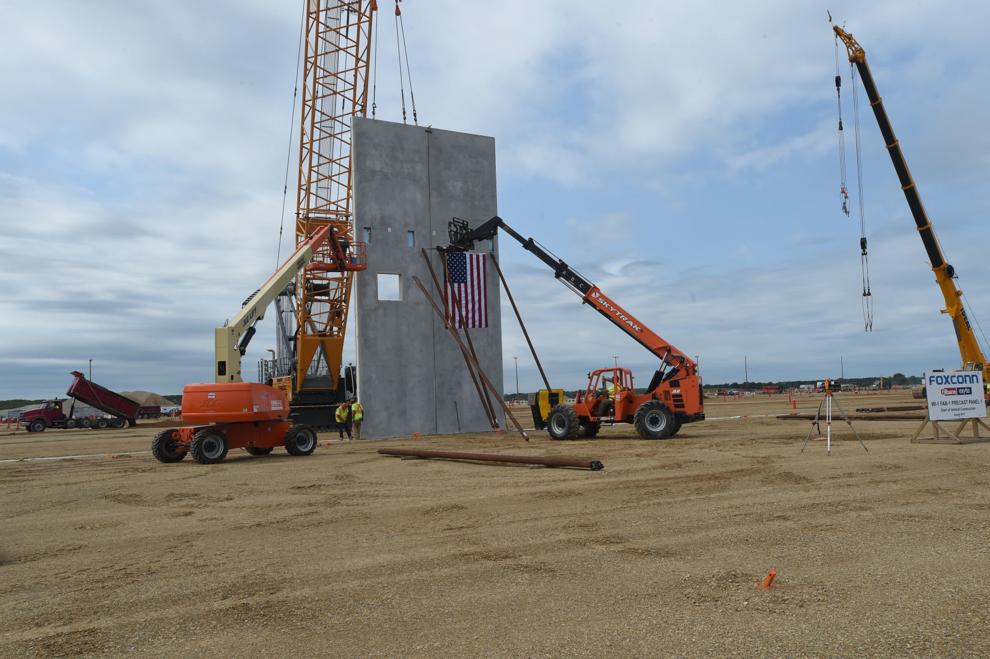 Foxconn Fab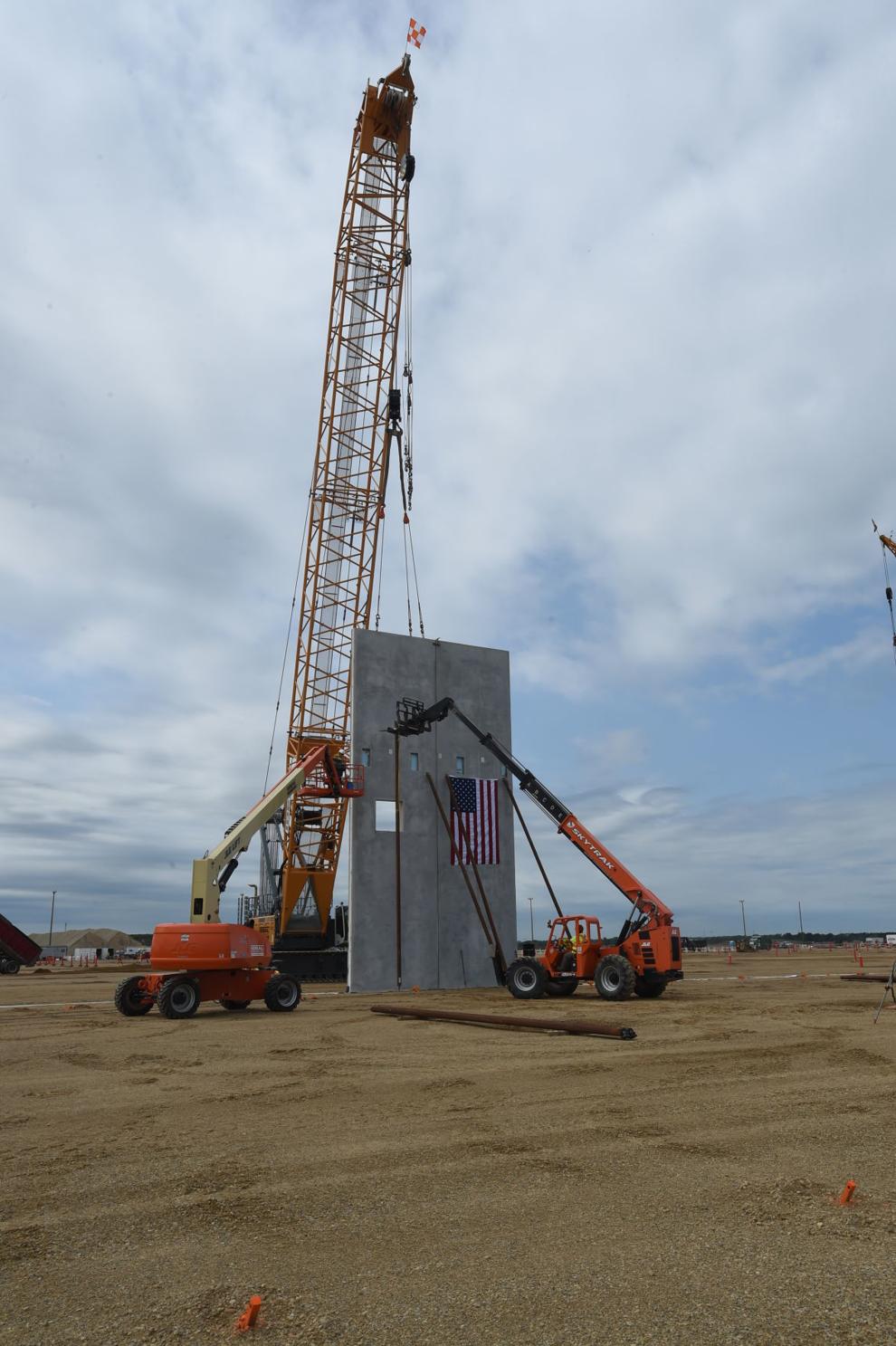 Foxconn Fab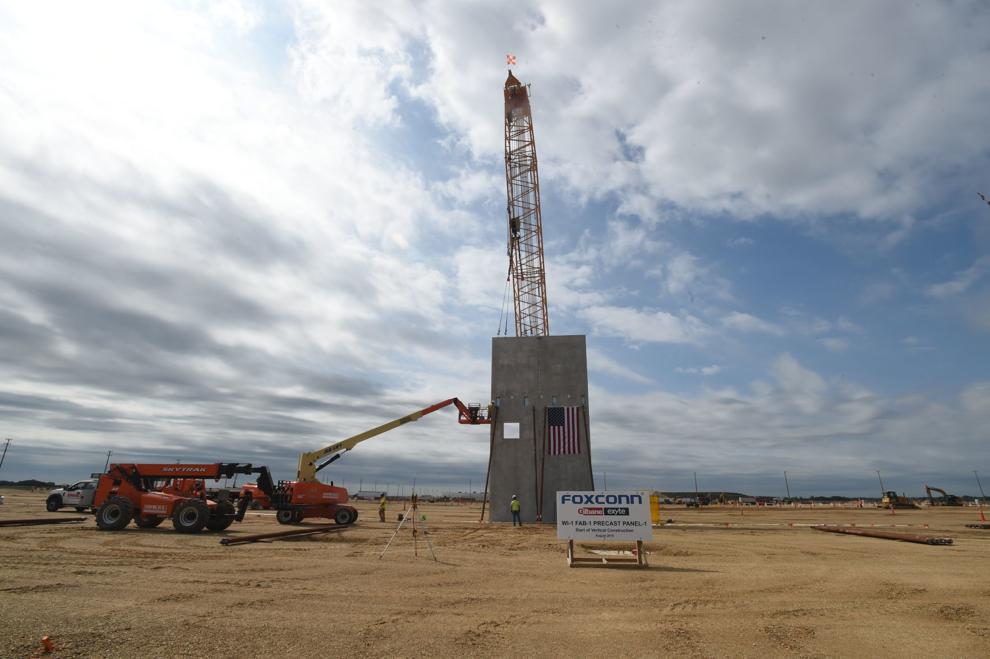 Foxconn Fab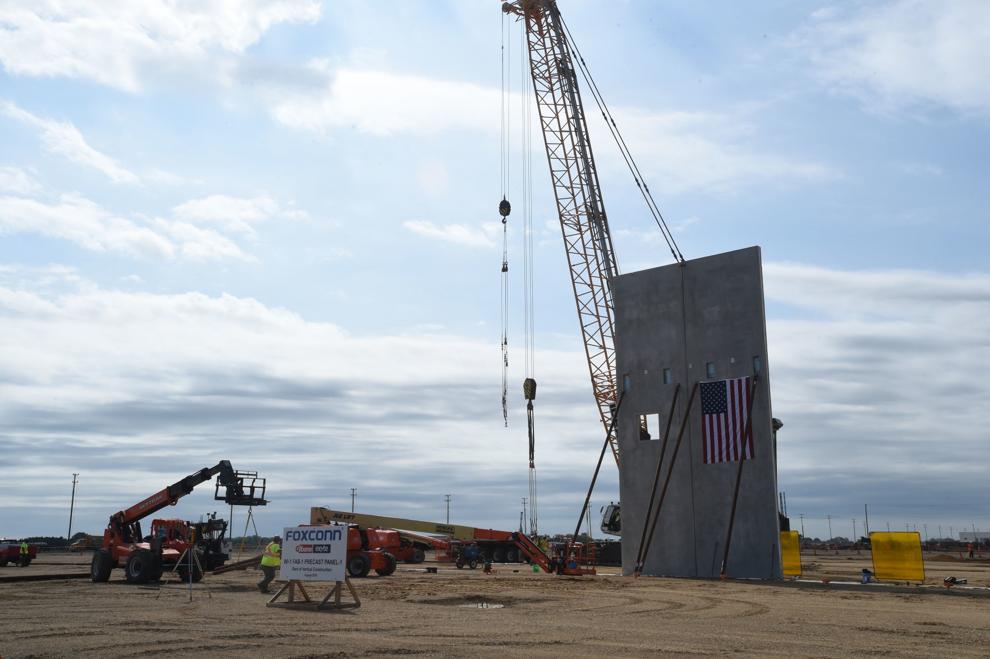 Foxconn Fab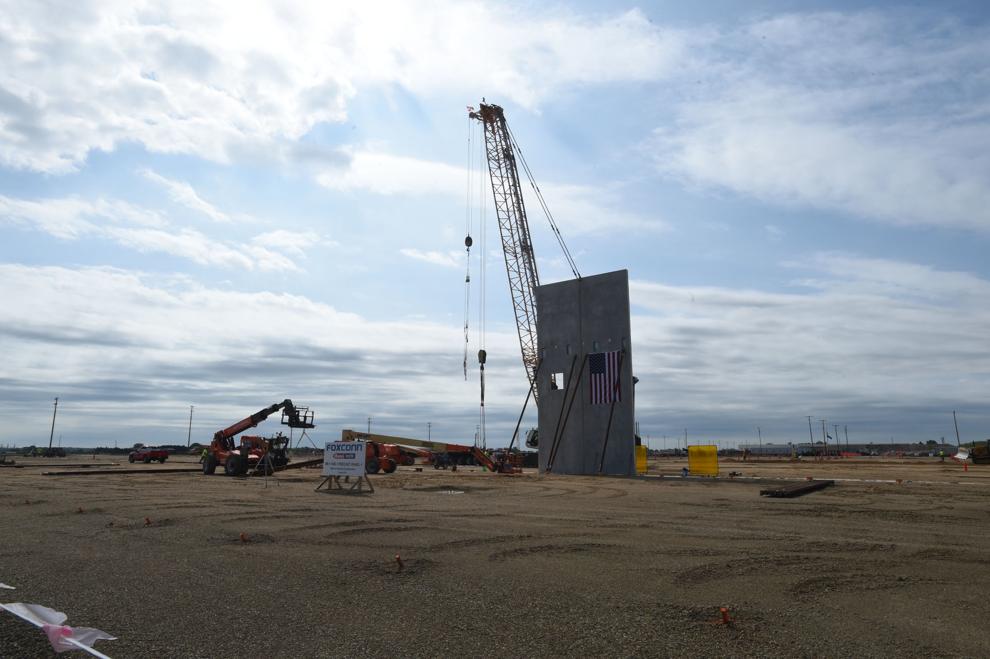 Foxconn Fab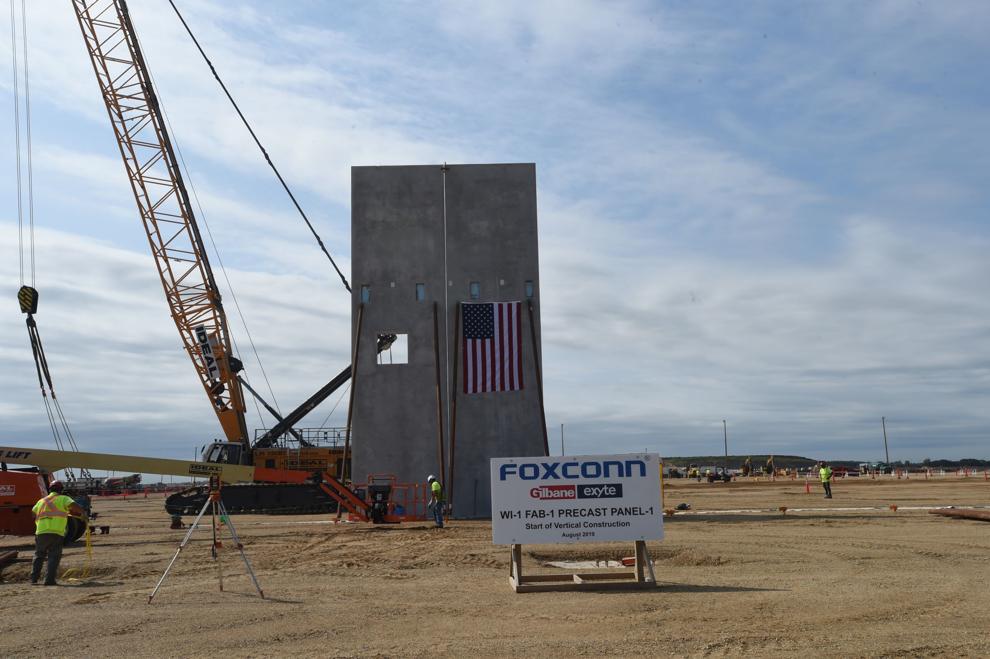 Foxconn Fab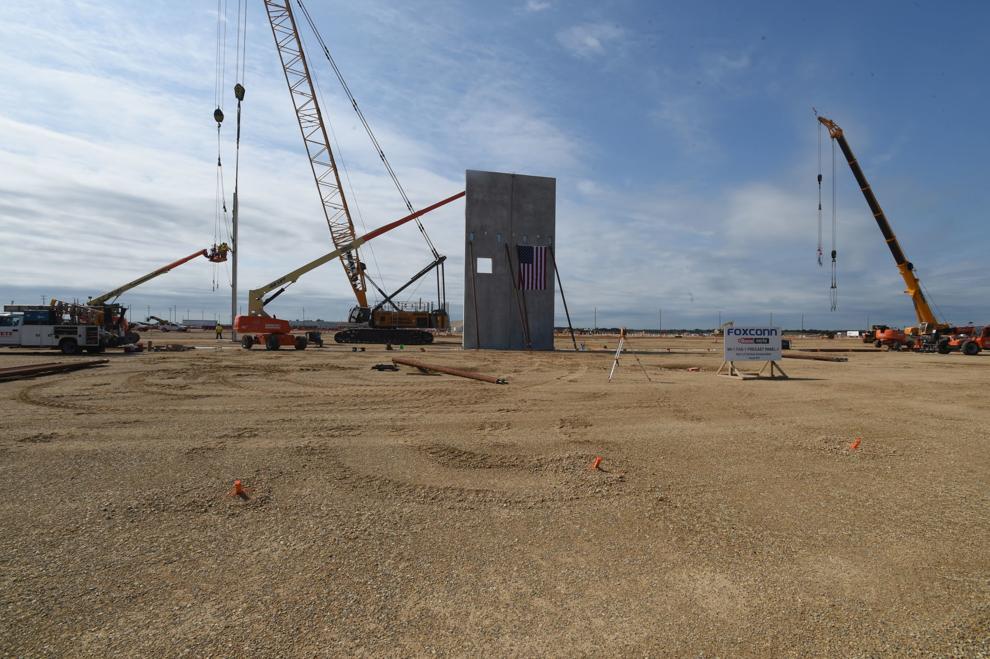 Foxconn Fab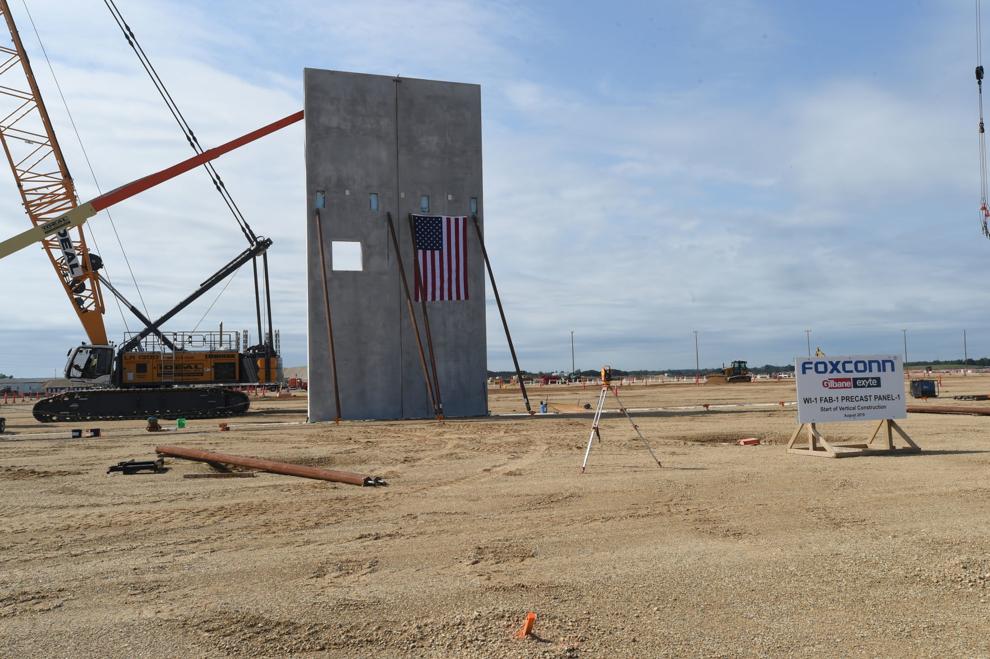 Foxconn Fab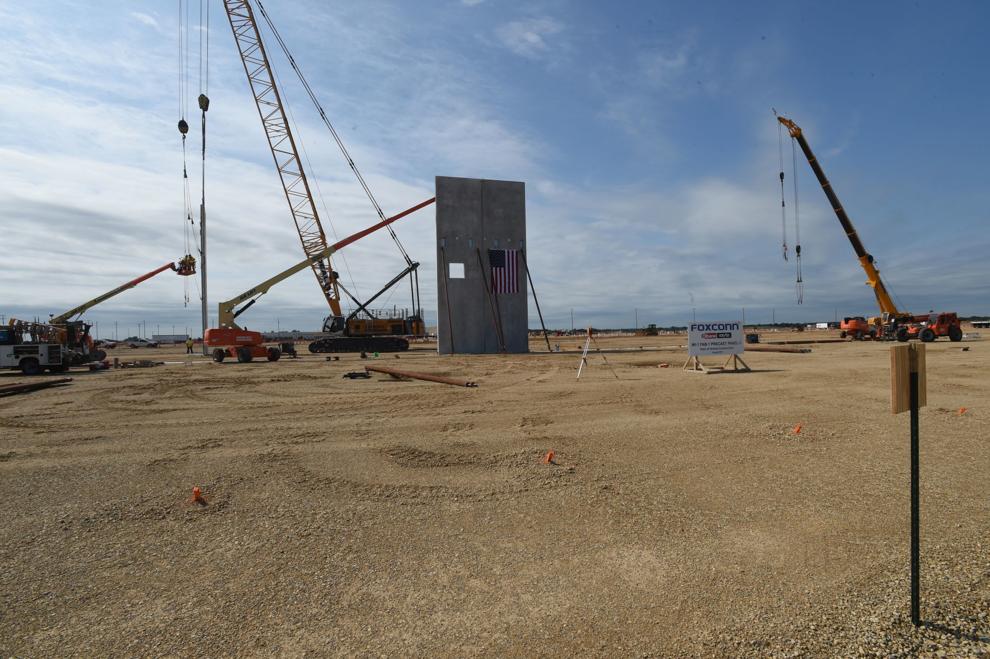 Mount Pleasant awards refuse and recycling contract
MOUNT PLEASANT — Advanced Disposal, Inc. will continue to provide 10,820 Village of Mount Pleasant residences with refuse and recycling collection services under a one-year contract the Village Board approved Monday.
Advanced Disposal's bid represents an 8.7% increase over its current contract with the village, including a 3.14% increase to $1,067,285 for refuse collection and a 25.77% increase to $424,577 for recyclables collection, the latter figure reflecting a poor market for recyclables.
Muskego-based Advanced Disposal's current contract with the village expires on Dec. 31. The new contract will be effective Jan. 1.
A request for proposals was sent to Advanced, Waste Management and John's Disposal Service in mid-May, with Advanced and John's submitting proposals to the village by a July 17 deadline.
On the Aug. 13 recommendation of the village's Public Works Committee, village trustees awarded the bid to Advanced, which submitted a $1,491,862 proposal inclusive of weekly refuse collection, bi-weekly recyclables collection, and one special annual bulk pick-up. Town of Norway-based John's submitted a $1,947,600 bid.
"The bottom line up front here is Advanced Disposal was the cheapest virtually in all categories," Deputy Director of Public Works Ron Pritzlaff told trustees.
"Recycling costs did go up significantly," Pritzlaff said. "That 25% increase, while it sounds high, was expected in this case ... China is not accepting plastics and cardboards anymore and there's no market for a lot of these materials right now."
In response to board questioning on the one-year "first year" contract with Advanced, Pritzlaff said it is hoped to "negotiate a five-year contract moving forward with a reasonable increase per year" based on the RFP.