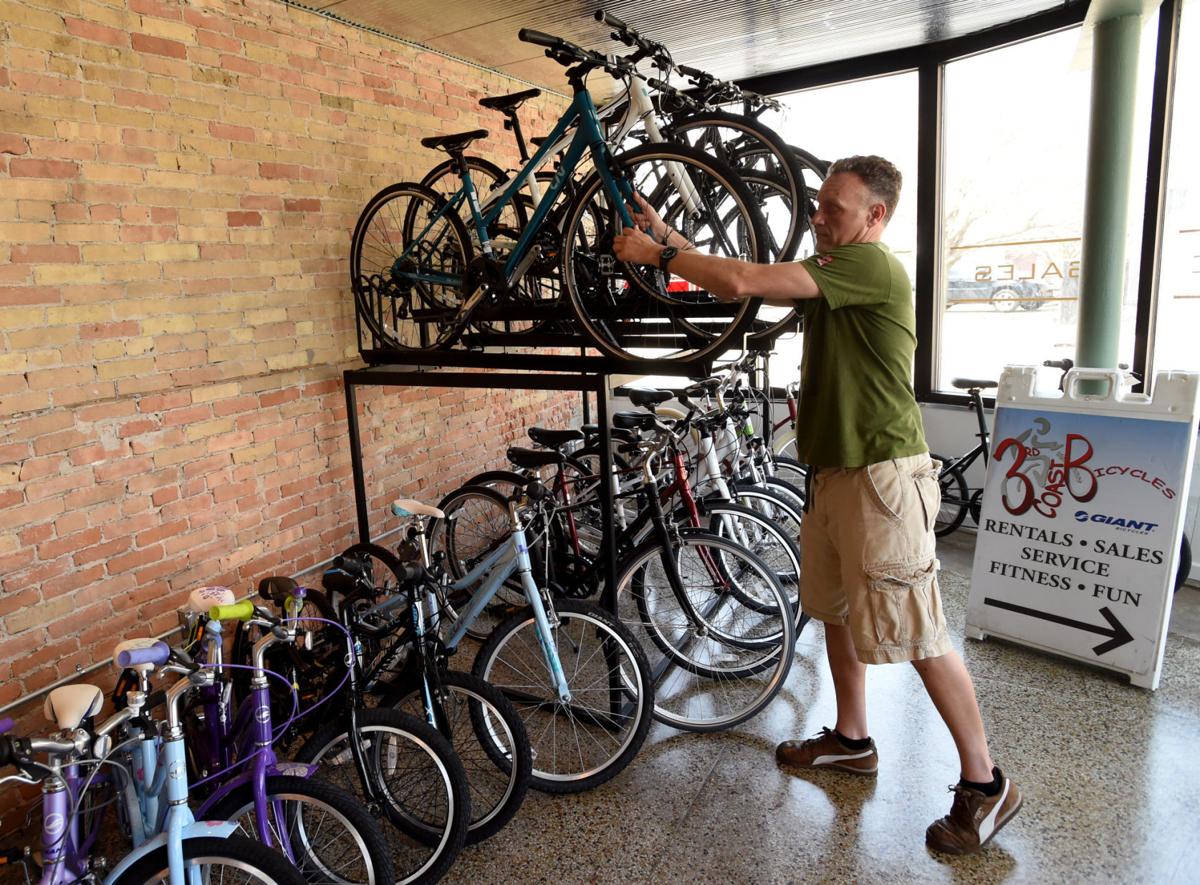 RACINE — Downtown Racine's bike shop, 3rd Coast Bicycles, has put on the brakes for good.
Owner-operator Don Heckel closed 3rd Coast Bicycles, 401 Sixth St., after about five years in that location. In total, the business he founded had operated for almost 9 ½ years, all of it in Downtown, including in its original location at 210 Third St.
Closing 3rd Coast was a personal decision made for his mental and physical health, Heckel said Wednesday — not a matter of a business that had gone down the drain.
"It was just time for me, personally," he said. "I got a little burned out."
The closure leaves only one Racine-area bike shop, the Trek Bicycle Store, 5509 Durand Ave.
Earlier this summer, on Facebook Heckel posted his decision to close his store, saying, "It is with mixed emotions that we are announcing the closing of 3rd Coast Bicycles."
You have free articles remaining.
"We've had a great run and it's been fun, but it's time to move on to the next chapter. We want to thank all our loyal customers who supported us these past nine years, we obviously couldn't have made it this long without you," he wrote.
Heckel is now in a research position in commercial real estate with CBRE. He said selling the bicycle shop is still a possibility.
"3rd Coast Bicycles closing is a big loss, not only for Downtown but for the large number of biking enthusiasts in Racine," Downtown Racine Corp. Executive Director Kelly Kruse said in response to the closure.
Heckel opened 3rd Coast Bicycles at 210 Third St. in May 2010. In spring of 2014, he moved to 401 Sixth St., a long-vacant corner, in a move that nearly quadrupled his space to about 4,000 square feet on two floors. At the time, when many brick-and-mortar retailers were fighting for survival against Internet shopping, he said, "We're taking a chance."
But this year he decided it was time to do something else.
"It was a good move," he said.
"We've had a great run and it's been fun, but it's time to move on to the next chapter. We want to thank all our loyal customers who supported us these past nine years, we obviously couldn't have made it this long without you." Facebook message from 3rd Coast Bicycles
"We've had a great run and it's been fun, but it's time to move on to the next chapter. We want to thank all our loyal customers who supported us these past nine years, we obviously couldn't have made it this long without you." 

Facebook message from 3rd Coast Bicycles