MOUNT PLEASANT — The northwest corner of highways 31 and 38, where a Culver's restaurant is to be constructed, is now fully zoned as a commercial corner.
On a 4-3 vote Monday evening, the Mount Pleasant Village Board voted to rezone the village's portion of that corner from agriculture urban holding to B-3, or general business. Last week, the Caledonia Village Board had also rezoned its larger portion of that corner to business.
The Hamans, who own two other Racine County Culver's restaurants, plan to build another on 6 acres, now in a natural state.
There has also been talk about the possibility of adding a gas station there.
The land is split, about two-thirds of it in Caledonia and one-third in Mount Pleasant. With Caledonia's previous rezoning, the Hamans had already won the ability to build their Culver's on the Caledonia portion.
Six opponents of the rezoning spoke before the board's discussion, most of them arguing that B-3 zoning was too generous and would open the floodgates to commercial sprawl on adjacent properties.
"B-3 opens it up to just about anything," said Tom Karwowski, a nearby resident. "… Once you do this, you can't go back."
"The real issue here is with B-3 zoning," said Ruth Gastrow, a commercial real estate agent who lives in the 4400 block of Patzke Road. "It's not Culver's; it's not even the gas station."
Zoning transfers with the property, Gastrow noted and said, "It is the linchpin for all future (Highway) 31 and 38 development. … A future buyer will only be limited by what B-3 allows."
B-3 zoning gives the property greater value, she continued, so it "could be resold at a significantly higher price. You can slow growth, but you cannot stop it. … What are we being set up for?"
At least two opponents asked the Village Board to grant a much more restrictive zoning of B-1 instead of B-3, as the Caledonia Village Board did.
You have free articles remaining.
However, Mount Pleasant Village Planner Robin Palm said Caledonia's B-1 zoning is different than Mount Pleasant's. He said B-1 would preclude the Culver's restaurant, only allowing a business of up to 1,500 square feet. In the entire village, he said, only seven such small businesses exist on B-1-zoned lots.
Palm said the other reason to give B-2 or B-3 zoning is so Mount Pleasant has some input into the future site plan. And he said, "There is not much difference between B-2 and B-3."
The high traffic counts at that intersection make a general business zoning, the village staff advised.
Better as residential?
Mount Pleasant Village Trustee Gary Feest disagreed with the idea of turning the highways 31/38 corner into a business site. "I think it fits better as residential," he said, and suggested perhaps a senior-living home that would overlook part of the wild property.
The Wisconsin Department of Transportation will be studying that corner and making some requirements about the roadway with the coming Culver's and possible gas station. But Feest said the DOT "doesn't take into account people's driving habits," and he predicted problems from distracted driving.
Trustee Ram Bhatia said he does expect a gas station will come to that corner and voted no for that reason.
Village President David DeGroot said, "I see that the highest and best use for this is some sort of commercial/residential. And the way you get to that is zoning it for business."
"I haven't seen anything tonight other than folks are saying, 'Not in my backyard,'" DeGroot said. "For years and years and years, some of you residents have had the good fortune of being able to enjoy somebody else's land without having any skin in the game. It was a good ride while you had it, but I think it's time to move forward on this one."
In the close vote, the B-3 rezoning prevailed with DeGroot, Anna Marie Clausen, John Hewitt and Bud Eastman in support. Bhatia, Feest and Sonny Havn voted no.
The Hamans will next have to apply to both Caledonia and Mount Pleasant for a site permit. They will also have to go through the DOT permitting process regarding access to highways 38 and 31 for a new commercial use, said Mount Pleasant Community Development Director Sam Schultz.
This story has been corrected from an earlier version. A developer currently owns the property, not the Haman brothers.
The results are in ...
Looking for a great fish fry place in Racine County? These restaurants are the best fish fry spots in Racine County, according to our readers and the results of our 2019 Best of Racine County contest.
#10 - Buckets Pub, 2031 Lathrop Ave., Racine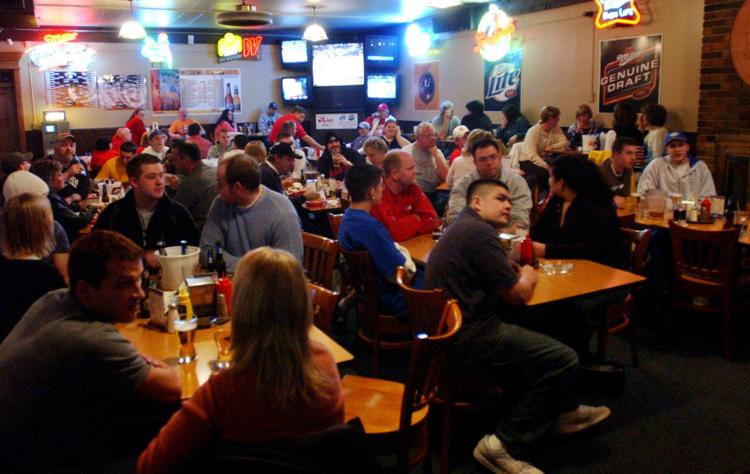 #7 - Culver's, 5801 21st St., Racine
#6- Buca's Bar & Grill, 4234 Douglas Ave., Caledonia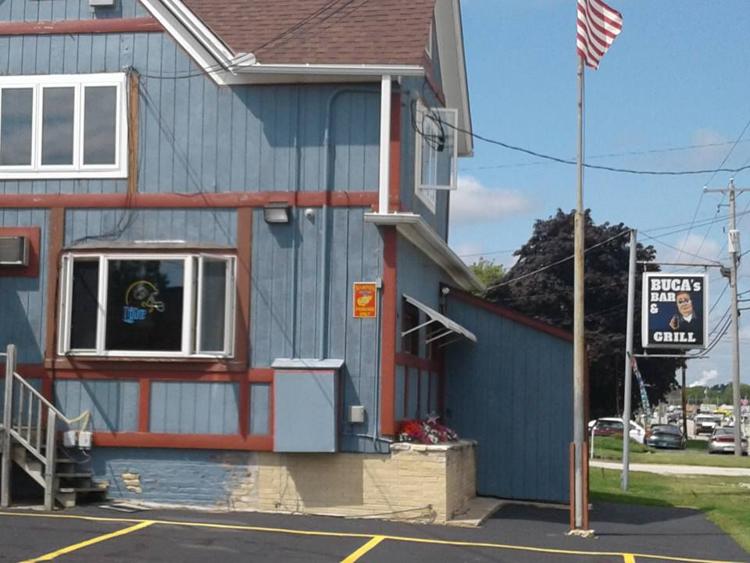 #4 - Danny's Meats & Catering, 1317 4 Mile Road, Caledonia
#2 - Joey's Yardarm, 920 Erie St., Racine
#1 - Joey's West, 9825 Kraut Road, Franksville