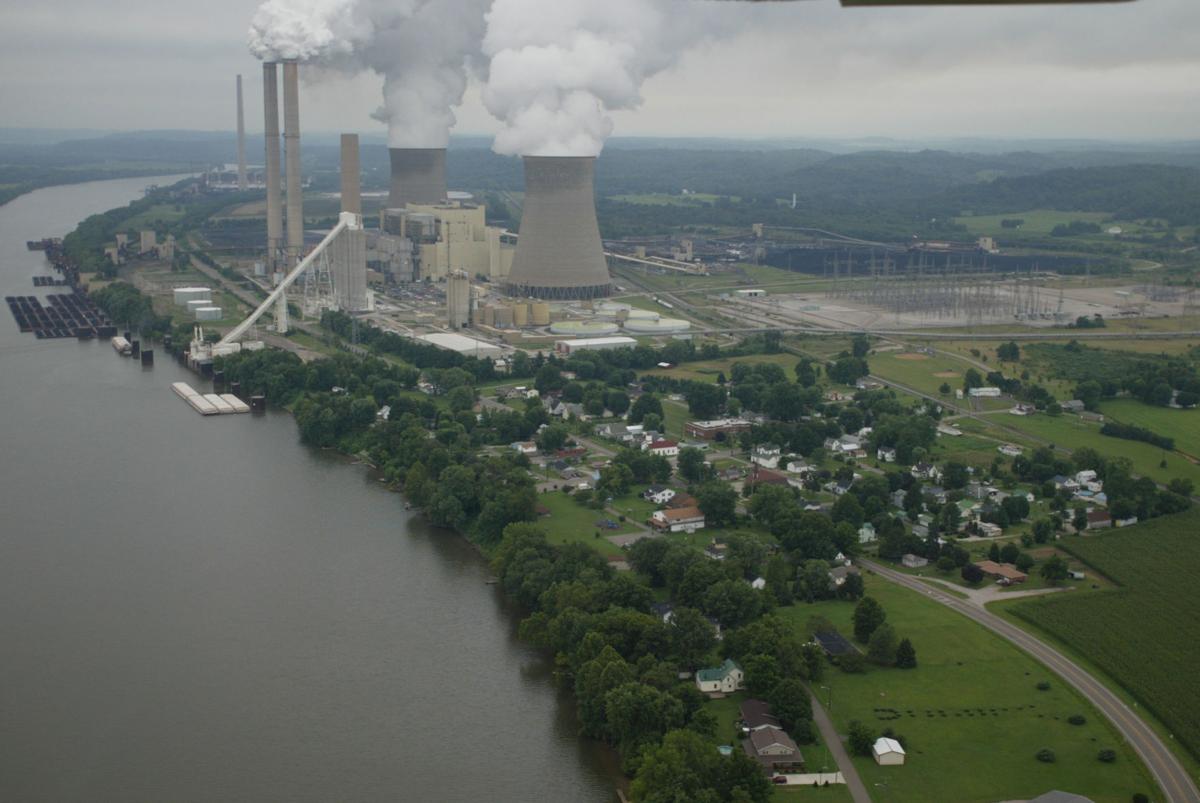 RACINE COUNTY — An emerging clean-power coalition is inviting the public to an upcoming showing of a film that shows what a coal power company did to one town in Ohio.
The documentary "Cheshire, Ohio" will be shown at Riverbend Nature Center, 3600 N. Green Bay Road, from 6:30-8:30 p.m. Nov. 8. Eve Morgenstern, the film's producer and director, will attend the screening and be part of a panel discussion with residents who live near We Energies' Oak Creek power plant.
The film's website describes the documentary this way: "Filmed over a decade, 'Cheshire, Ohio' follows a community devastated by coal, starting with American Electric Power's buyout and bulldozing of this Ohio River community after exposing them to years of harmful emissions, and then returning several years later to the now almost emptied town as we follow the case of 77 plaintiffs who have filed a lawsuit against American Electric Power for cancer and other diseases they developed from working unprotected at the plant's coal ash landfill site."
For several months the local Sierra Club has been working with the state and national Sierra Club to establish the Clean Power Coalition-Southeast Wisconsin, a coalition that will address the adverse effects of burning coal on public health and advance the cause of renewable energy in our area," said Tom Rutkowski of the Sierra Club's Southeast Gateway Group.
"The recent reversal of the Clean Power Plan has made this work particularly timely," Rutkowski added.
So far the newly started coalition includes six "convening" groups that send a representative to the monthly meetings and vote on decisions, and three supporting organizations that believe in the mission but are not represented. Other groups are considering membership, Rutkowski said.
"We really try to bring everyone who is interested to the same table, so we can have a better strategy," said Miranda Ehrlich, a Madison-based Sierra Club apprentice hired by the national organization but working closely with the coalition in this area.
Goal: no more coal
Nationally, the goal of Sierra Club's Beyond Coal Campaign is to retire all coal-fired power plants in the country, Ehrlich said. That includes We Energies' Oak Creek power plant.
"Long term, we do want to see a complete phase-out of coal, and that includes We Energies," Ehrlich said. The Oak Creek plant has four "very old" units dating as far back as to the 1950s and two relatively new ones, she said.
"Most likely, (a phase-out) wouldn't be all at one time," Ehrlich said, "but we think it's important for We Energies to start planning for that."
The Clean Power Coalition-Southeast Wisconsin's mission statement reads in part that it "will educate the public about the dangers of burning coal on the health of those who live and work in the vicinity of We Energies' South Oak Creek and Elm Road power plants. How we choose to generate electricity has consequences that reach far beyond the return on shareholder investment, affecting everything from public health to a stable climate. When air, water, and soil are polluted, health and life are put at risk.
"The Clean Power Coalition-Southeast Wisconsin will promote public debate about the appropriate source of energy for Southeastern Wisconsin."
"(T)he coalition urges We Energies to :
"Immediately contain the coal dust and other health hazards emanating from the Oak Creek plants.
"Phase out its use of coal, and
"Promote rather than obstruct the adoption of renewable energy throughout its service territory."
Nationally, despite President Donald Trump's administration's pro-coal stance and efforts to dismantle former President Barack Obama's Clean Power Plan, the marketplace is turning away from coal as a power source, Ehrlich said.
"We have the ability to produce enough electricity without coal," she said. "Coal is rapidly being phased out. Wind and solar (power) are becoming exponentially cheaper very rapidly."
"The market says that coal is no longer king," Ehrlich commented. "Utilities are moving away from it."