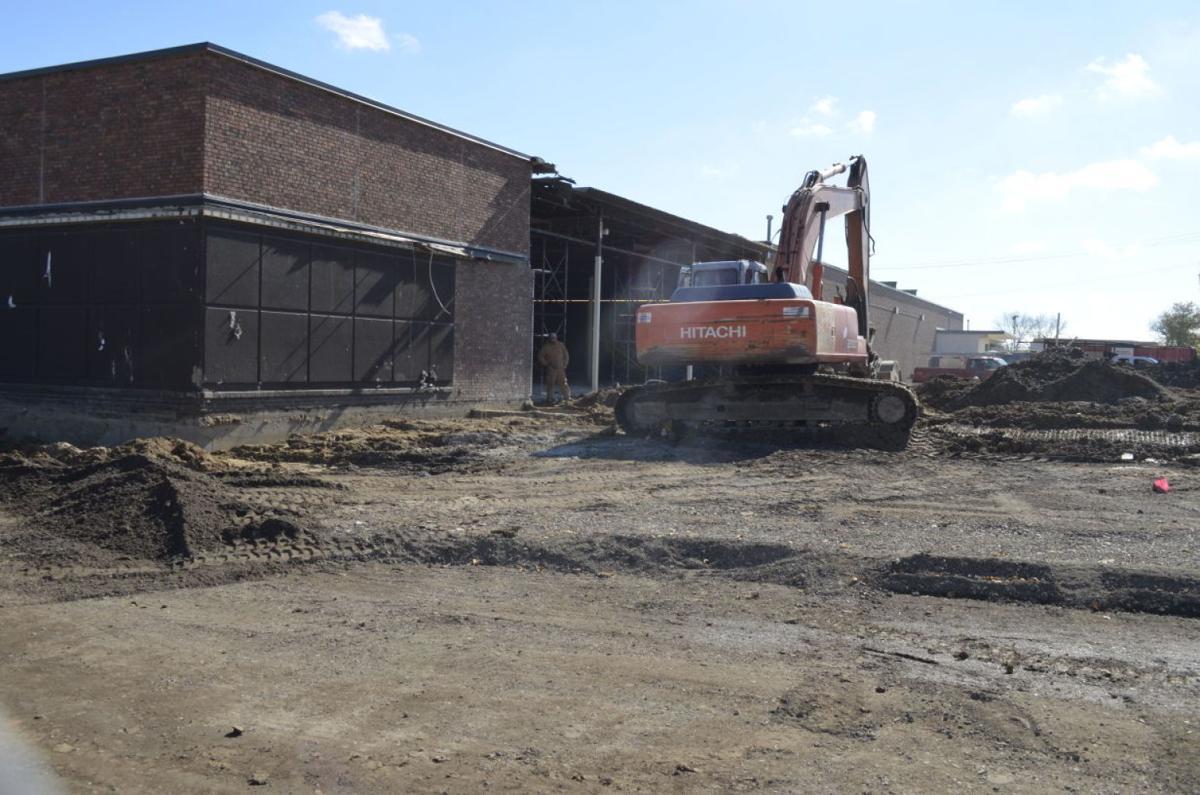 MOUNT PLEASANT — The owners of part of Racine Centre shopping center have started a renovation project to create new, west-facing retail spaces and to rebuild the parking lot in that area.
B & K Enterprises of Milwaukee owns the spaces now held by Rogan's Shoes and Big Lots and the part of the building west of that. That area, with a 72-foot span north to south, is now being renovated to build 19,000 square feet of new retail space facing Green Bay Road. The project also demolished a part of that end at the center which protruded west, project architect Dave Koscielniak of Koz-i-tec-ture said.
The work will create an 8,400-square-foot retail space and 10,600 square feet that could become one or more separate spaces, Koscielniak said. Each space will be about 120 feet deep.
Ann Zuehlke, property manager for B & K, said a tenant has been signed for the 8,400 square feet but did not want to be publicly announced yet.
Meanwhile, B & K is completely rebuilding the parking lot at the center's west end. That includes the installation of storm sewer, new asphalt and new lighting, Zuehlke said.
"The parking lot has always been a problem for us," she said. Over the years, tenants were supposed to maintain it, but problems were addressed by adding more and more asphalt on top. "There was 14 inches of asphalt in spots," she said, but should be about 4 inches thick.
"And ground water rips it apart," Zuehlke added, with no storm sewers previously installed.
The parking lot should be finished in the next two to three weeks, Zuehlke said, and the building work by Dec. 20.
Zuehlke declined to divulge the cost of the work but said, "It's incredibly expensive whenever you renovate."
B & K also has two vacant outlots at Racine Centre, Zuehlke said. One is between Hardee's, 1235 S. Green Bay Road, and Panda Express, 5417 Washington Ave. The other is just east of Panda Express.