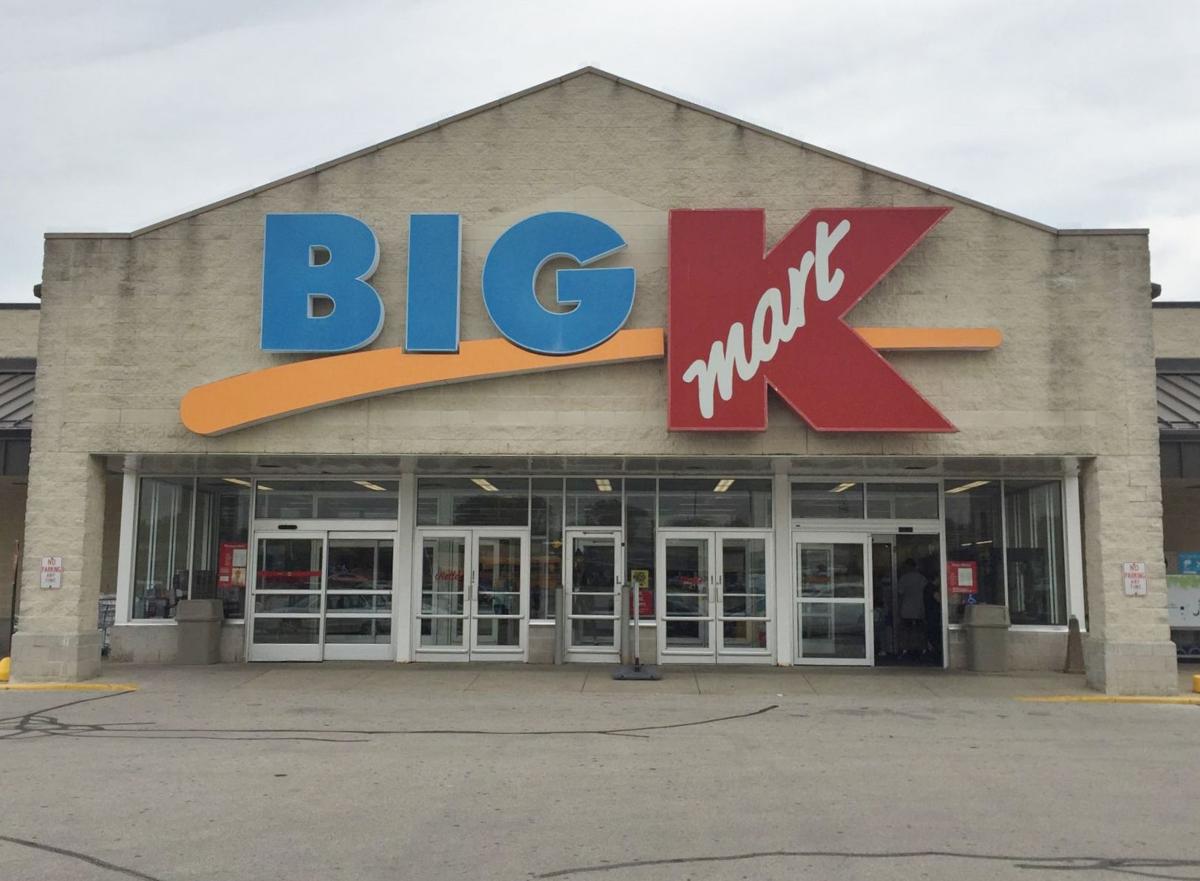 CALEDONIA — The Big K Kmart store at 5141 Douglas Ave. is being offered for sale as a "redevelopment opportunity" that implies the store could be closed.
The 86,479-square-foot store is listed for sale for $3.35 million — roughly two-thirds of its assessed value of $4.9 million.
The asking price is also less than one-third of the purchase price the last time the store was sold in 2005, for $10,765,000. The current owner is Inland Greentree LLC of Hoffman Estates, Ill.
An online listing for the store at Greentree Shopping Center states in part, "The subject property is situated on approximately 10.2 acres of land with an abundance of parking. Kmart is paying only $4.70 per square foot, which will allow new ownership to either replace the big box space at a higher market rent or subdivide it for multiple tenants."
The online listing also states, "Kmart and the rest of the separately owned shopping center has had a presence here since 1989-1990 and has established a strong customer base over the past 25-plus years."
Despite the listing's suggestion that a buyer of the Kmart could replace it with something else, Howard Riefs, spokesman for Sears Holding Corp. issued this statement:
You have free articles remaining.
"We have a long-term lease at the store in Racine (Caledonia) and will continue to monitor the developments. It will continue to be business as usual at the store, and we will continue to serve our members and customers as we have for more than 25 years."
Caledonia Village President Bob Bradley said the main thing he does not want to see at 5141 Douglas Ave. is an empty building. "Caledonia would be happy to keep it occupied," he said.
Alternatively, Bradley said, "Target would be great, or I would love to see a Lowe's" in the building.
Other tenants at Greentree Shopping Center include a Pick 'n Save grocery store, Douglas Avenue Diner, McDonald's, Cost Cutters and Papa Murphy's.
Endangered species
The Caledonia Kmart is the only surviving such store in Racine County. The south side Kmart store in High Ridge Centre at 2211 S. Green Bay Road, Racine, closed earlier this year. It was one of 108 Kmart stores and 42 Sears stores closed at the time by Sears Holdings Corp., which has been financially struggling for years.
The Burlington Kmart was closed in 2011.