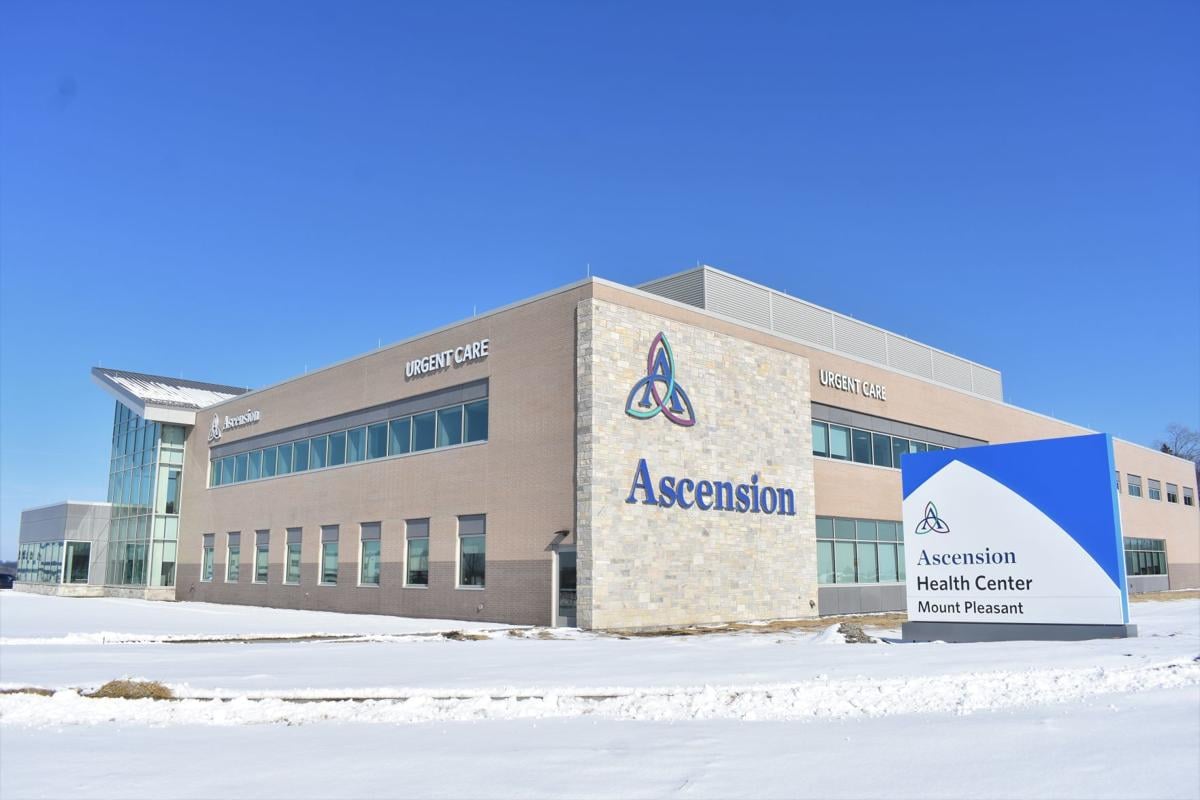 MOUNT PLEASANT — A little more than a year after Ascension Wisconsin broke ground on a $42 million medical center along Highway 20, the organization is about to unveil the finished product, the new Ascension Wisconsin Health Center.
Ascension built its 72,000-square-foot Health Center, which is open and operational, on 6.7 acres at the northeast corner of Highway 20 and Renaissance Boulevard. That is the site of the former Floortech building and a residence, which were acquired and razed.
The Health Center, at 10180 Washington Ave., includes primary and specialty care, an imaging center, urgent care services, rehabilitation and occupational health. An ambulatory surgery center will open later.
The organization has scheduled ceremonial opening ceremonies for the new Health Center and tours for invited guests on Wednesday afternoon.
The site is directly east of the 11,000-square-foot Ascension clinic that was at 10340 Washington Ave. and is now closed. An Ascension spokeswoman said plans for that former clinic have not yet been determined.
You have free articles remaining.
The approximately 20 employees who were at that clinic have moved across Renaissance Boulevard to the new Health Center, and there are currently more than 100 employees there, a spokeswoman said Monday. Ascension has said the new center will create 100 new full- and part-time jobs.
Helping to prevent disease
Ascension announced the future Health Center in August 2018 and said it was the first of several projects that would total a more than $100 million investment in the greater Racine area during the following 2½ years.
Last month the organization pledged $1 million in contributions over five years toward the future Racine Community Health Center to be built in the basement of Julian Thomas Elementary, 930 Dr. Martin Luther King Jr. Drive.
Last February, during the Health Center groundbreaking ceremony, Tracy Rogers, chief operating officer for Ascension Wisconsin, said: "Ascension's goals are to provide value by reducing unnecessary costs, improving the quality of care, delivering an outstanding patient experience and, most importantly, improving the health of our communities."
Also at that event, Dr. Amrinder Singh said: "I'm especially pleased about the expansion of primary care. With the primary care physician, our patients are better able to manage their chronic diseases, and we as providers are able to identify potential issues at an earlier stage, which can help prevent disease in the first place. We know patients who have a relationship with their providers tend to lead healthier lives. And that's the goal of this medical center: to make the greater Racine community healthier."