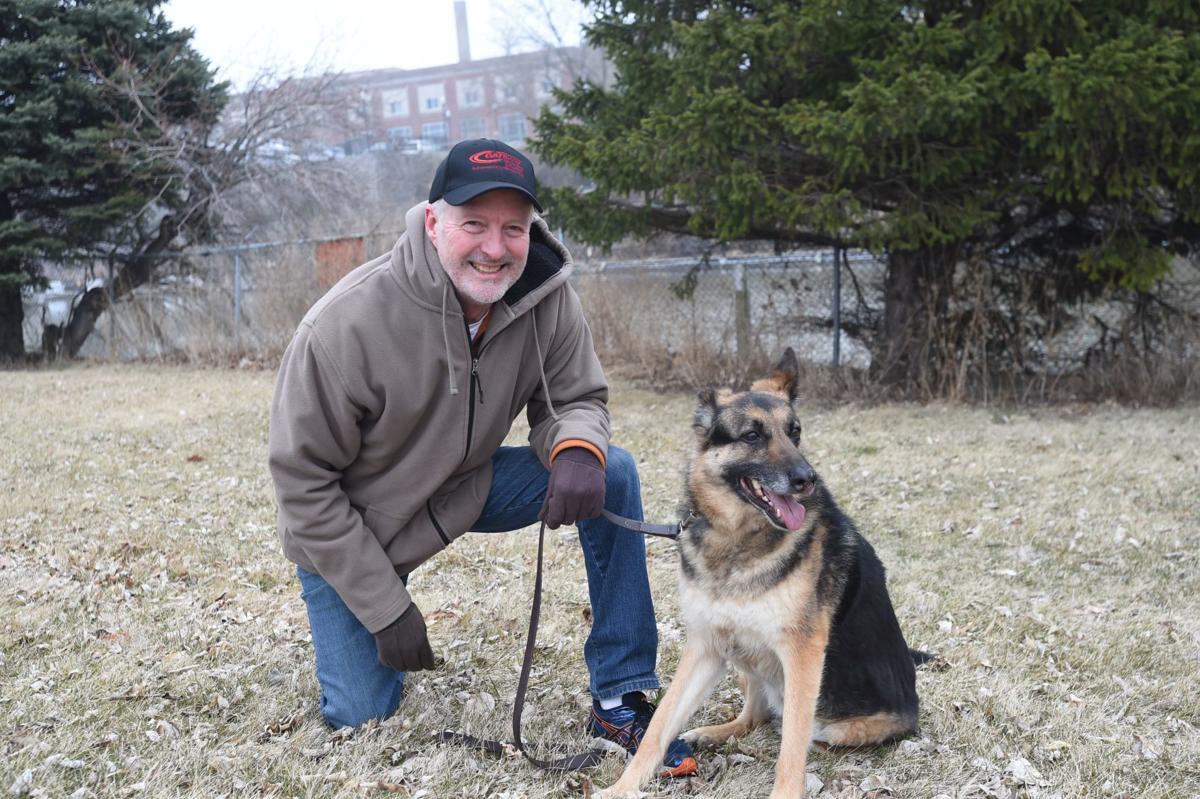 This column, my Journal Times farewell, was originally going to start something like this:
"More than a little, this feels as though I'm leaving the party just as it's starting to rock." Then I was going to write about how there has been more economic development activity, more life on the business beat, than at any other time during my career at The Journal Times.
But this is no time for party analogies with coronavirus and COVID-19 on the loose.
However, we know — don't we? — that life must return to normal at some point. By then, my life will consist of a new normal: retirement.
Most of my journalism career has been spent with The Journal Times in my hometown of Racine, and most of that time has been on the business beat, by choice. My time here has spanned the transition from newspapers being read only on paper to being read far more commonly on computers and smartphones. From the news landing at one's doorstep once a day to landing on a screen repeatedly throughout each day.
This has been a great job. Returning to Racine and joining The Journal Times allowed me to reconnect with people such as my great childhood friend Greg Anderegg and make new friends such as Chris Paulson, who also became a lifelong friend. I've met so many great, interesting people through this job.
Not the least of them have been many, many cool, talented newsroom staff members over the years who have done lots of great reporting and photography despite all the relentless deadlines.
My co-workers and I have learned so, so much from each other. We work really hard, but we also have a lot of fun. The newsroom can be an irreverent place and I will definitely miss the camaraderie.
Of course, the news business can involve reporting bad news. The worst times for me in covering business have always been when people are being forced to close up shop or losing jobs by the gobs.
Even before the Great Recession smashed the economy to smithereens, outsourcing of U.S. manufacturing was killing jobs around here by the hundreds. Then came the recession, and it seemed that all my stories during that bad time were about mass layoffs.
The draining of so much life from retail, with consumers' shift to online shopping, has also been no fun to see or report. Another tough type of story for me was writing about small startups that I was sure had little chance for success but a high probability of the entrepreneurs losing their investment. I was not often wrong about those.
But the great thing about this job is that you can ride your curiosity in so many directions, find a story and share it.
Exciting times coming
But during the past couple of years — at least until coronavirus got in the way — the Racine County economy has become very encouraging with outside investment pouring in and waiting at the door: Foxconn; housing and hotel developments in the tens of millions of dollars each; new restaurants and microbreweries coming along; and opportunities such as the blank canvas of Racine's Water Street Redevelopment Area. With high hopes, I will sit back and wait to watch it all happen.
Aside from covering business itself, I've been able to do a couple of beer-tasting stories (tough duty there), watch the local K-9 officers and handlers train together, spend a night on a tall sailing ship on Lake Michigan, and take a stunt plane flight before an air show. (When the pilot saw that I was thrilled by the topsy-turvy flight and not sufficiently rattled, for the coup de grace he finished with a hammerhead maneuver. We successfully avoided the ground.)
More recently, I have been privileged to do aerial photography of the area several times with my friend, pilot and certified financial planner Michael Haubrich.
When one can do those kinds of things and get paid for it, that's a good job!
What's next?
Each time I tell someone that I'm retiring, I'm quickly asked, "What will you do?"
So many answers to that. Hike, visit dog parks, get the kayak out and spend lots of time outdoors. Get in shape. Maybe take up fishing. Travel a bit. Foster Humane Society dogs. Take tai chi classes. Write some music. Live in a clean house for a change. Eat out more often. Read lots of books. Kill buckthorn. See more of Wisconsin. (Maybe) put my dog on Instagram. Visit the Racine Zoo more often. Swim. Visit some old JT friends who have moved elsewhere. Help a nonprofit or two. At some point, do some freelance writing.
And subscribe to The Journal Times.
P.S. Pssst! JT newsroom gang, water the plants!