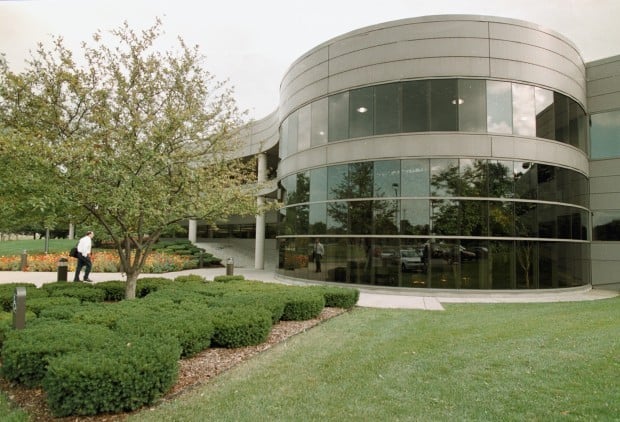 STURTEVANT - Ruud Lighting will be acquired for $525 million by publicly held Cree Inc. of Durham, N.C., the companies jointly announced Wednesday afternoon.
Ruud Lighting, 9201 Washington Ave., will continue to be based in Sturtevant and will operate as a subsidiary of Cree's lighting business.
"Joining Cree was the right thing to do so Ruud Lighting can build on our leadership position; as leaders we create opportunities for everyone," Ruud Chairman and CEO Alan Ruud stated in a news release.
Ruud - whose title with Cree becomes vice chairman in charge of lighting - said by phone he expects the deal could create hundreds of jobs here. North Carolina is putting together an offer to try to grow Cree's manufacturing there.
But if Wisconsin governmental bodies can assemble a "reasonable" package, Ruud said, "We've got the manufacturing base, and ... it makes sense to move some of the manufacturing capabilities here."
Ruud Lighting is set to start on a 208,000-square-foot distribution center, Ruud said. That would clear existing space that could be used for manufacturing.
"I think (the purchase) could lead to many hundreds of jobs in the next few years," Ruud said. Ruud Lighting now employs approximately 750 people here.
Cree and Ruud Lighting were not competitors, but "totally complementary," Ruud said. Cree makes light-emitting diode, or LED, elements and Ruud Lighting makes LED fixtures, he explained. "They're our main supplier of LEDs." 
Cree is traded on the Nasdaq Stock Exchange as CREE. Ruud thus moves from private-company status to public and the stock market.
Cree Wednesday acquired all of the Ruud Lighting stock for an estimated net cost of approximately $525 million, comprised of $372 million in cash and $211 million in stock, valued at the day's market closing price of $34.74 per share; and $85 million paid to retire debt. Those costs are partially offset by $143 million in expected tax benefits to Cree.
"They're well-financed," Ruud said. "They have no debt and didn't have to borrow to buy us."
That was a factor in the purchase, but so was company culture, said Ruud, who now joins the Cree board of directors.
About 1 1/2 years ago, he said, "We had some other pretty major (purchase) offers, even bigger."
After seeking some advice, "We turned them down because of the culture of the companies."
Talks with Cree started early this year, he added. "This is a long-term better opportunity," Ruud said. "It's not about the money; it's about what we can do together."
This wasn't the first time Ruud Lighting went public. In 1997, founder Ruud sold the company to Advanced Technologies of Solon, Ohio, for $35.5 million in cash and 3 million shares of stock in Advanced.
It became a subsidiary until 2001 when, in what Ruud Lighting executives still call Independence Day, Ruud bought his company back and went private again.
"That's why it took so long to get this (deal) done," he said. The first time, Ruud said, the company felt somewhat constrained by being part of a public company.
"This is a much larger company we're dealing with," he said. "It's tough to be a small public company. It was size as much as anything."
Ruud Lighting, through its BetaLED product line, was one of the first traditional lighting companies to transform most of its business to LED-based systems.
The companies said the acquisition creates a market leader for indoor and outdoor LED lighting, "accelerating adoption and expanding the market for both Cree's LED systems and components."
They said the move creates synergies including increased access to the lighting market through expanded sales channels, and operating leverage from increased economies of scale.
But economies of scale need not mean layoffs, Ruud said. "I think it will be much better utilization of what we have here."
Cree, which has about 5,000 total employees, uses mainly contract employees for manufacturing and can absorb its permanent workers, he said. So there may not be layoffs on that end.
Cree's product families include LED fixtures and bulbs, blue and green LED chips, high-brightness LEDs, lighting-class power LEDs, power-switching devices and radio-frequency/wireless devices. The products are used in applications such as general illumination, backlighting, electronic signs and signals, variable-speed motors and wireless communications.
The business news you need
With a weekly newsletter looking back at local history.