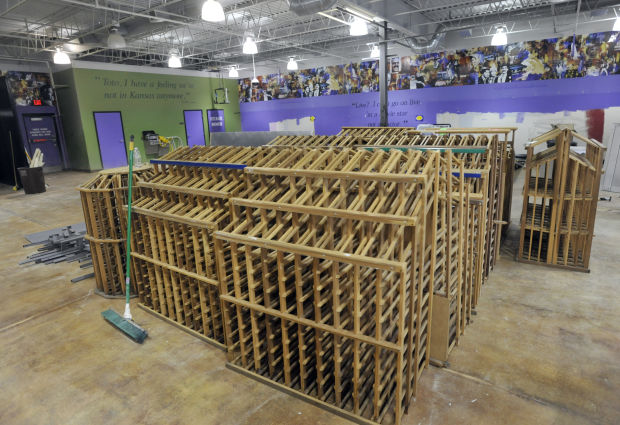 RACINE — A local businessman will soon open a large new, centrally located liquor and cigar store here.
Akil Ajmeri is building his Ayra's Liquor and Cigar store at 4700 Washington Ave. in 4,800 square feet of space formerly occupied by a Hollywood Video store.
Ajmeri is the owner and developer of several Ayra's gas stations, convenience stores and Subway restaurants in the area, starting in Caledonia and stretching from Oak Creek to Kenosha.
The new Ayra's Liquor and Cigar should open by Thanksgiving, Ajmeri said Wednesday. But it's not his only development on the verge of opening; this month he also hopes to open a new, $1.2 million Ayra's gas station, convenience store and Subway at 1130 Washington Ave. That project also has another retail space not yet leased out.
The new Ayra's Liquor and Cigar will be much like the one Ajmeri opened in Kenosha about two months ago at 1900 22nd Ave. This one will have 15 reach-in coolers, a 14-by-20-foot walk-in cooler and 14-by-16-foot walk-in humidor for the cigars, he said. Ajmeri said cigars account for about 30 percent of sales at his new Kenosha store.
"(The new Racine store) will be a high-end liquor and cigar store," he promised. "It will be one of the finest liquor and cigar stores in Racine." It will carry thousands of different products, many craft beers from around the world and concentrate on fine wines, Ajmeri said.
However, Ajmeri said he doesn't think of his new project as competing with the Racine area's current major player among liquor stores, Timers Beverage Center, 3800 Northwestern Ave.
"I don't look at it like that," he said. Timers has the north side and he will be central, he pointed out.
Nor did Timers Store Manager Cameron Voss view the future Ayra's store as much of a direct threat to Times, which is slightly larger.
"We have proven ourselves," Voss said. "We're established as a full-service liquor store. We have somebody who knows about wines, knows about beers, knows about hard liquor."
Voss added, "We don't see it as competition — we just see it as another opportunity where people can shop."
Asked why he wanted to open this type of business, Ajmeri said that first, he enjoys developing new businesses.
"No. 2, we have a great name in Ayra's," he said — Ayra is the first name of one of his daughters. "Down the road I want Ayra's to be a big franchise name," and at some point start selling Ayra's franchises.
Despite the "high-end" description, Ajmeri said his new liquor/cigar store's prices will be competitive with large chain stores, and he promised monthly sales in which the markup will be the state minimum 6 percent.