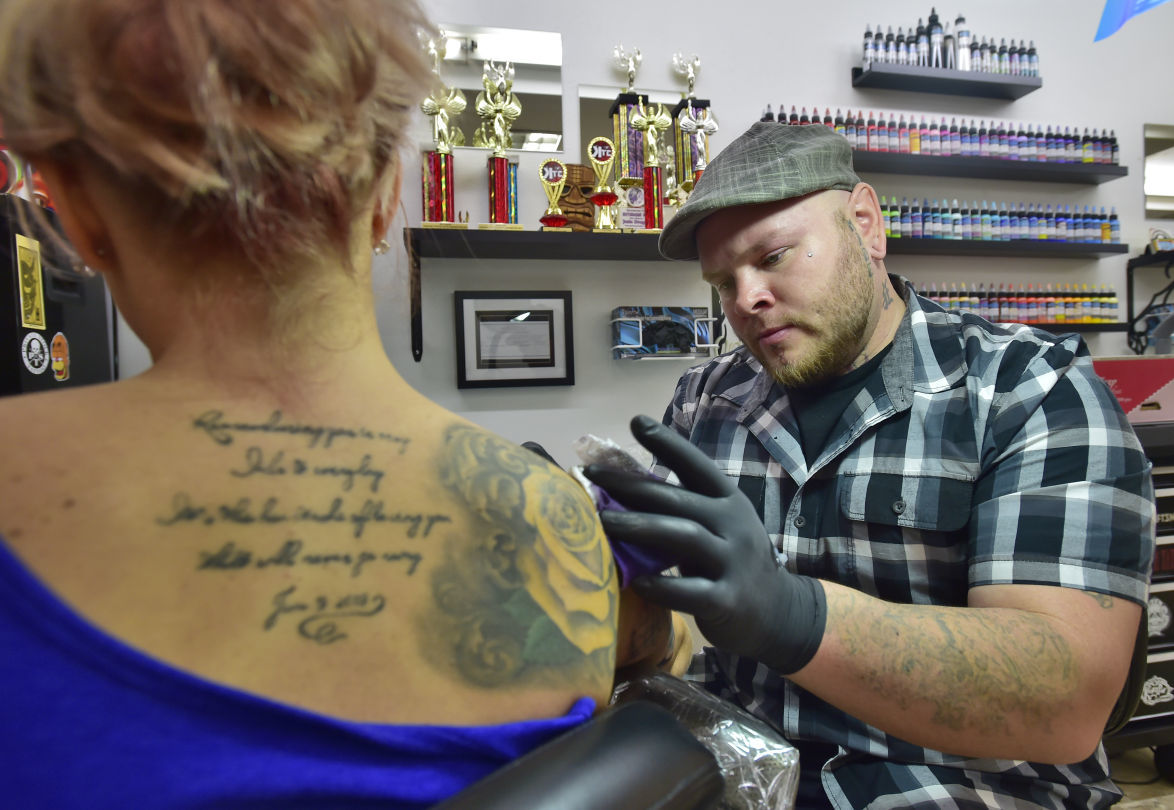 First Place: Private Stock Tattoo, 312 Sixth St., Racine 
Second place: Ink Era Tattoo, 900 State St., Racine
Third place: Black Hand Tattoo Gallery, 406 Main St., Racine
For the seventh time in a row, Private Stock Tattoo has once again been named the Best Tattoo Parlor in this year's Best of Racine contest, as voted on by Journal Times' readers.
Private Stock has won the category every year since it opened.
"It's pretty amazing that we are up here for potentially the seventh year in a row," said Sean Fletcher, who co-owns the Private Stock with fiance Kaitlin Lesperance. "Definitely never expected something like this to happen since we opened."
Fletcher and Lesperance put everything into the shop, Fletcher said, making Private Stock Tattoo into their dream and future.
Fletcher said that the business focuses on providing customers top-notch service and quality tattoos in a clean shop.
While the shop is open from noon to 5 p.m., Fletcher suggests that people make appointments because the shop specializes in custom tattoos for their clients, something that takes time. "We want to make the tattoo perfect, and we want to create the best thing that we can. I mean, it's on your body," Fletcher said.
The shop has regular customers from the surrounding areas and throughout the country, including Baltimore, San Diego and Portland.
Fletcher says that he is grateful that they opened the shop in Racine, which he said has become "quite an amazing place for art and tattoos."
He is also grateful to other local tattoo shops, including Black Hand Tattoo Gallery, who won third place in the category, and whom Fletcher said he hoped to collaborate with in the future at conventions.
Above all, Fletcher said he and Lesperance are grateful to their customers. "If we didn't have such great customers like we have, we wouldn't be in the position we are in," Fletcher said. "We love our customers for allowing us to get to this point. It makes us want to push ourselves even further."