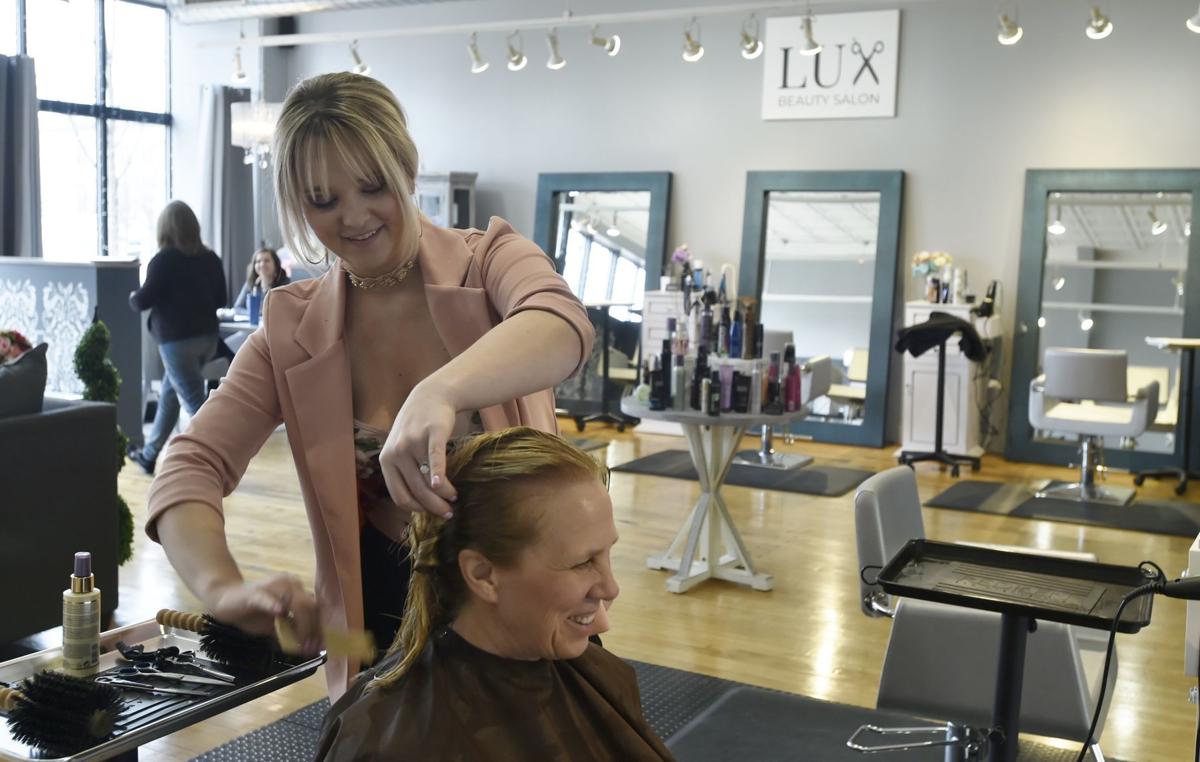 First place: Lux Beauty Salon, 512 Main St., Racine
Second place: Meraki Beauty Lounge, 10009 Northwestern Ave., Caledonia
Third place: Salon Gloss, 6800 Washington Ave., Mount Pleasant
Patrons of Lux Beauty Salon don't feel like they're in Racine when they walk in the door.
"They feel like they're in Chicago or New York … a lot of them have said the place is so beautiful, they don't even feel like they're in Racine anymore," owner Jordan Rowland said. "I have people walk in just to tell me how beautiful the space is."
Beyond the sparkle of the interior, Racine area customers have voted Lux as the Best Beauty Salon in Racine County.
When asked what separates Lux from the other hair and salon places in the county, Rowland responded with two words — "my team."
"Everybody here is so personable the minute somebody walks in the door we are all greeting and talking," Rowland said. "I think a lot of places don't spend the time to get to know all of the clients. I feel our customer service is above and beyond any other salons."
Besides cutting hair, Rowland said Lux specializes in color and nails.
"My nail techs are booked out for over a year and so are my top colorists," Rowland said. "They are extremely hard to get into which obviously means they're the highest demand."
While some might think Lux is a hair salon for women, Rowland said they have decent sized male clientele.
"The experience for a guy versus just going to a (barber) shop is they actually get to enjoy a nice head massage, and teaching how to style their hair," Rowland said. "Teaching them how to actually do it instead of just an in-and-out."
Rowland said it isn't unusual to see men waiting to get their hair cut and styled.
"A lot of my women will see guys here and then send their husbands in," Rowland said. "We even have guys that come in for pedicures as a couple with their wives."